This stunning white villa was created by Monovolume Architecture and Design, and it is located in Meran, Italy. This modern home is sleek and minimal, from start to finish, fashioning a unified design. It has delightfully luxurious touches, including the gorgeous white and gray marble floors, floor to ceiling windows, and a large wine cellar.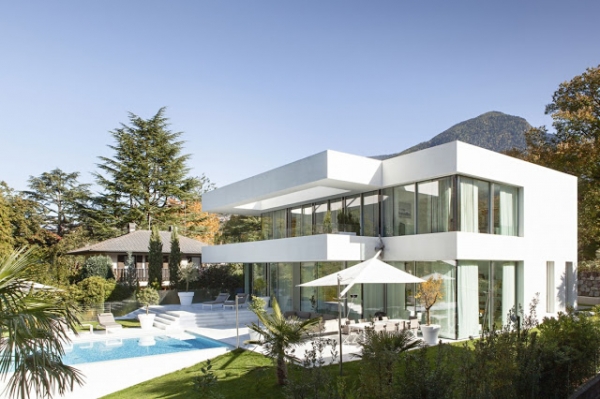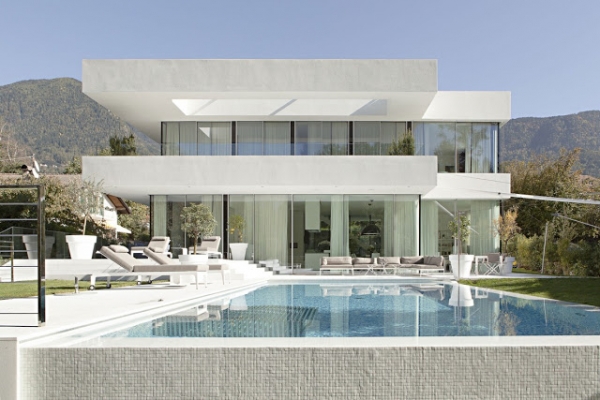 The exterior of this white villa is a lovely rectangular shape. The multiple cantilevers provide covering for the large patio and the lengthy terrace. Fabulous modern furniture fills the terrace, providing ample seating and an outdoor relaxing space. The bright blue pool is clean lined and inviting, fashioning a wonderful area for a summer pool party. The manicured lawn and surrounding trees, frame the bright white house, producing a wonderful opposition.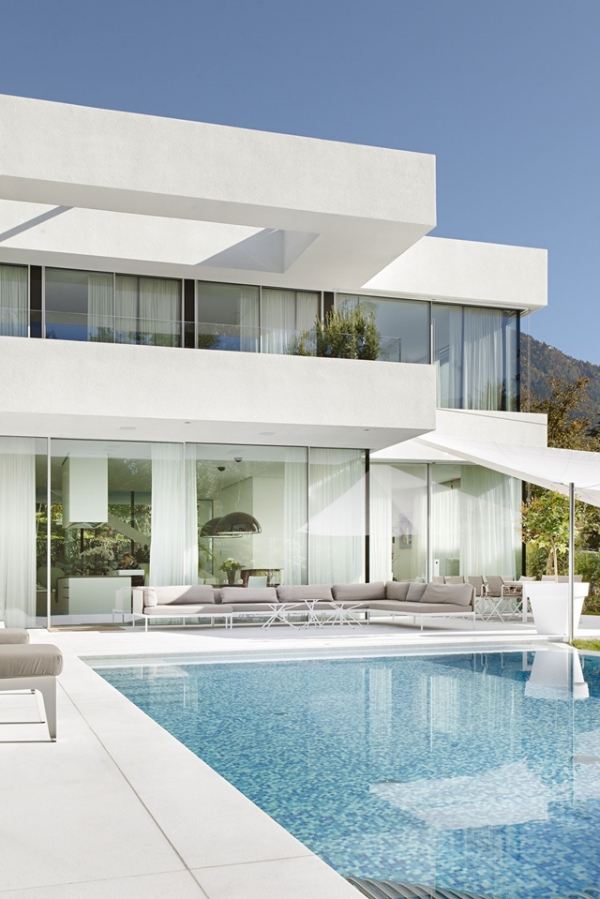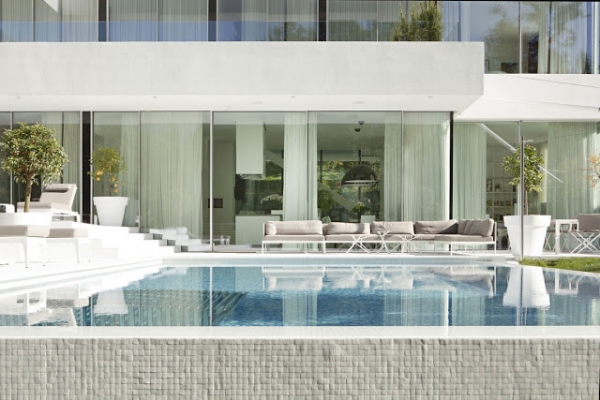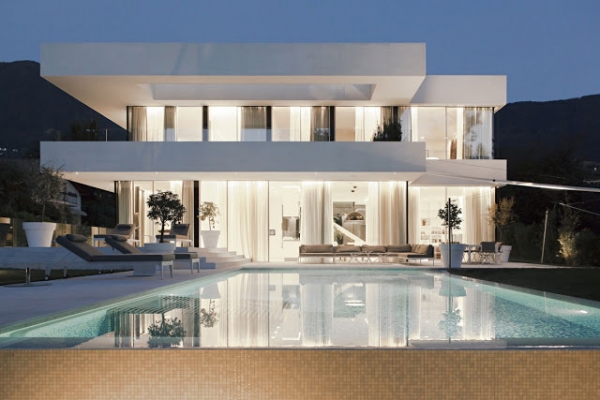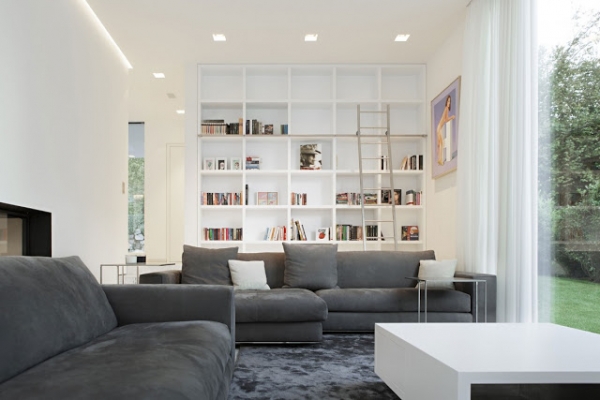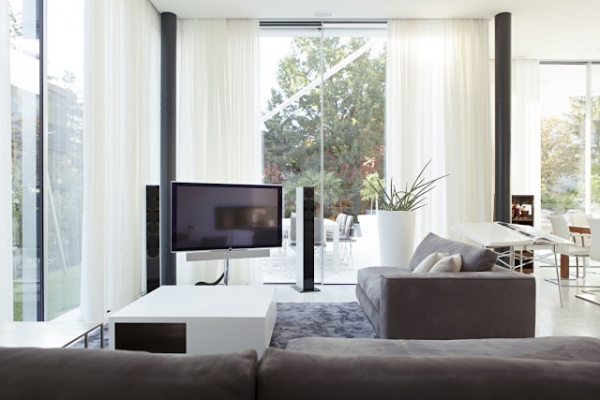 The inside of this white villa continues the modern aesthetic. In the living room, dark gray cushy sofas and a modern white table, fill the space. Floor to ceiling built in bookshelves and floor to ceiling white curtains, provide interest and a little bit of drama. A plush dark gray area rug, anchors the living room, separating it from the rest of the house.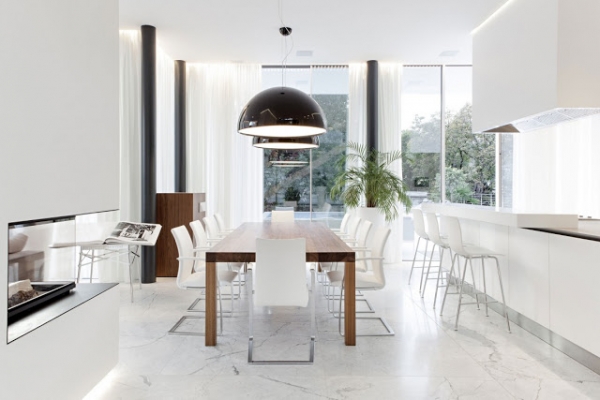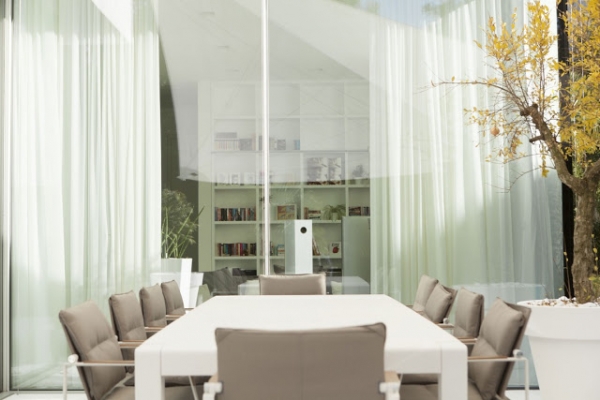 The dining room is positively eye-catching with its beautiful contrasts. The long wooden table, modern white chairs, and black ceiling lights, look fantastic together. White and gray marble floors travel the space, adding luxury and elegance. There is a fantastic fireplace adjacent to the dining room table, providing a dash of coziness.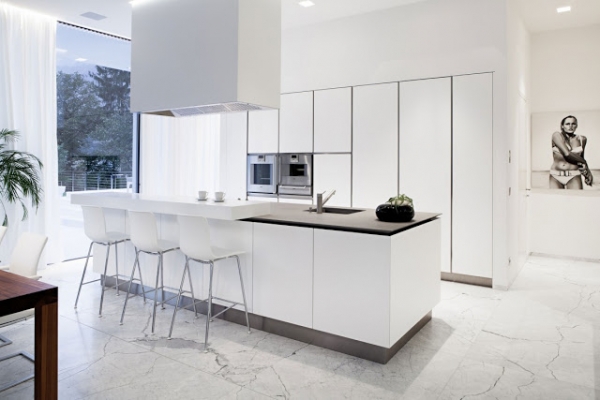 Modern white cabinets, with dark countertops, and modern white bar seating complete the kitchen. Simple and polished.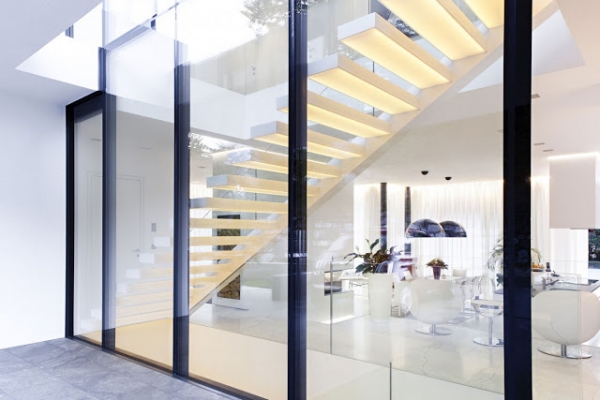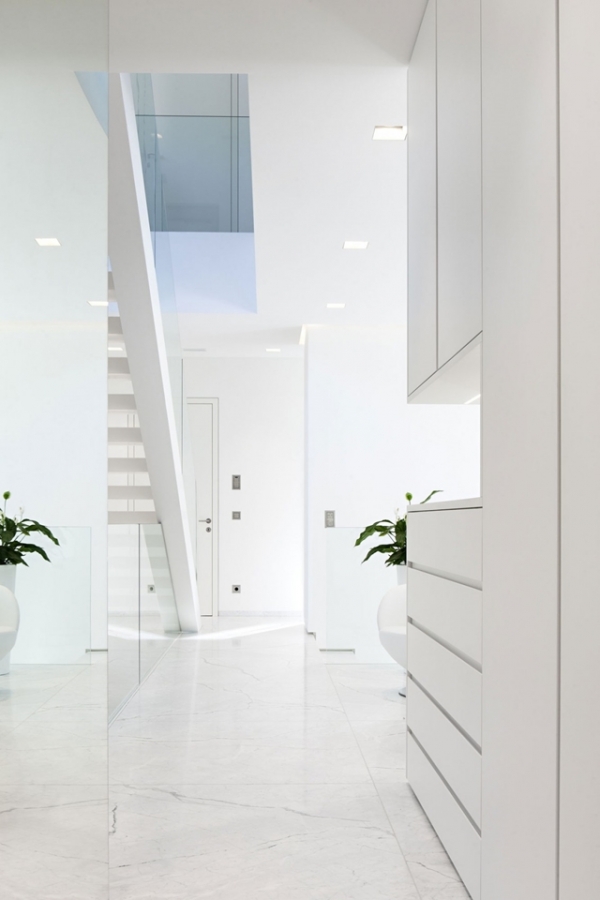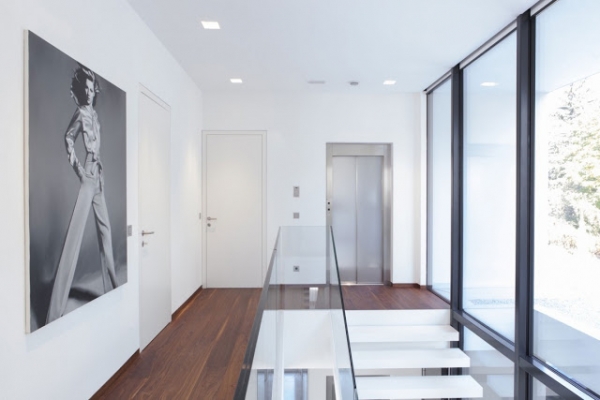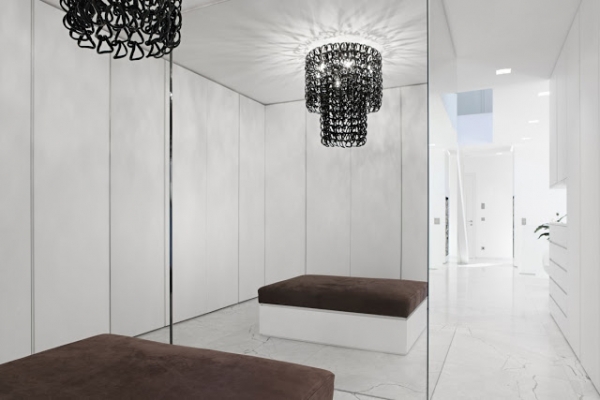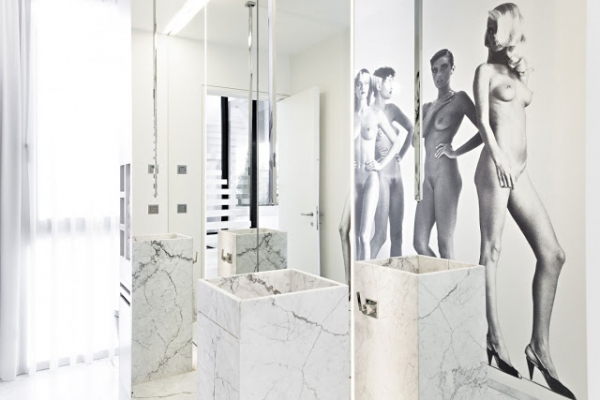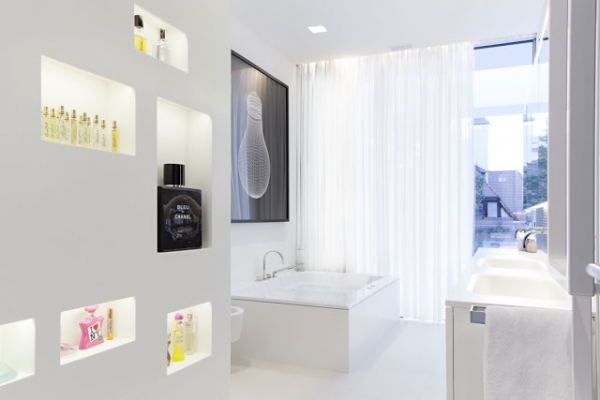 In the upstairs bathroom, there is a large white bathtub, and two gorgeous sinks framed by gray backsplash. Built in and backlit boxes, provide ample place for storage and/or decoration. The long white curtains continue here, supplying an option for privacy.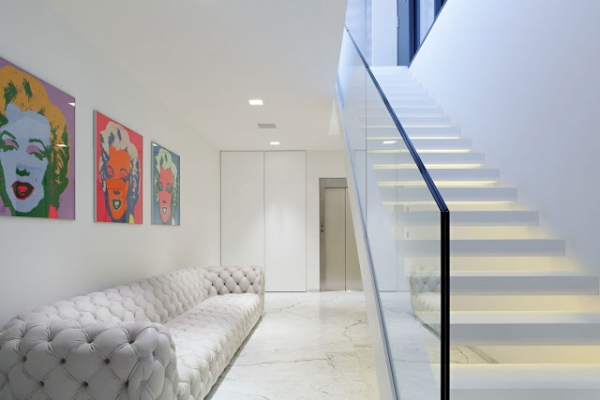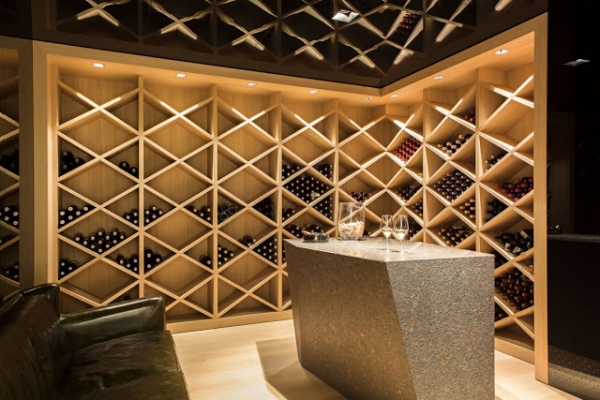 This white villa has it all: fantastic contrasts, a streamlined design, and luxurious touches.