What better escape from our busy lives than retreating to the quiet peacefulness of the mountains? Now, thanks to designer Igor Sirotov we can make our escape in modern luxury and style. Sirotov has taken small house design to the next level. The Zhanna House is a retreat that (if you can believe it) is only 538 square feet. Sirotov has made the mountain lodge seem larger by using natural materials that flow in continuous planes and tricking the eyes into believing they are looking at a much larger space. These natural materials of wood, stone and concrete help create a sense of luxury. The materials were chosen because this particular mountain retreat is meant to be a love nest of sorts, a refuge where people can come and feel rejuvenated and comfortable.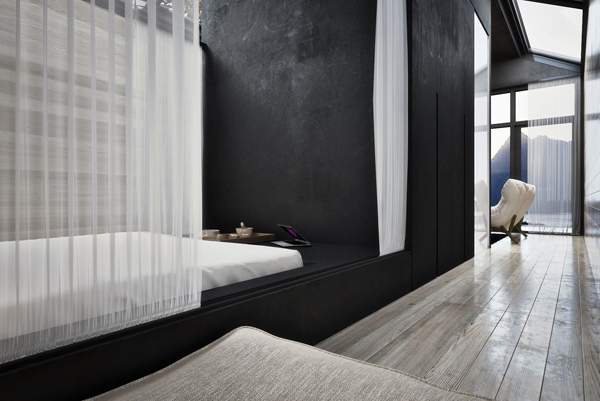 Over stuffed yet modern furnishings throughout the space inspire coziness, warm wooden floors and fireplace placed in the middle of the main room all add to the comfort and relaxation.  Who would not feel at peace here? Another special feature of the small house is the large floor to ceiling windows that allow ample light into the space and take advantage of the sweeping mountain views. The furnishings are minimal, yet have a sense of luxury. The large ball lanterns hanging above the living space are a perfect touch. The rugs feel warm and comforting underfoot in the cold winter weather and in the restroom floor to ceiling tile makes it seem large and open. And the bedroom, though small, still has a feeling of grandness about it with the sheer curtains and adjacent stone walls. Igor Sirotov has yet again hit one out the park with this modern mountain lodge.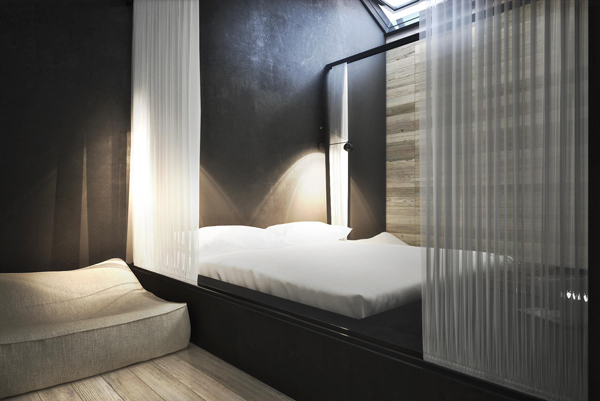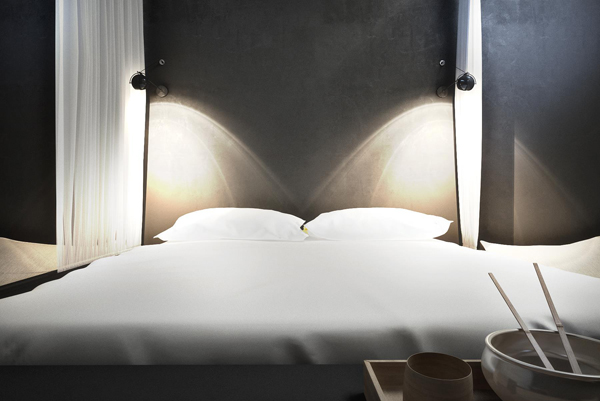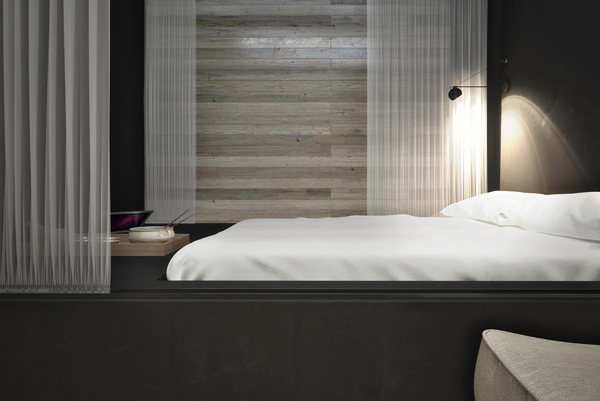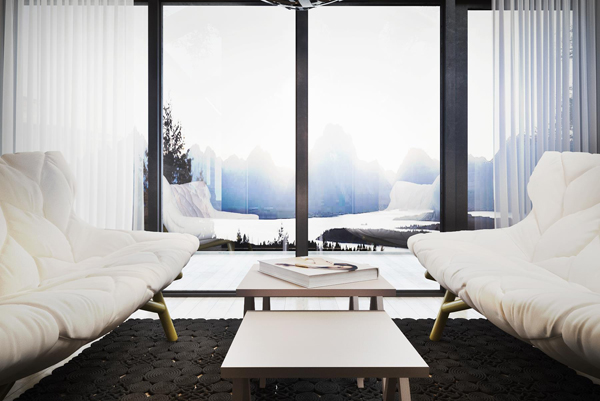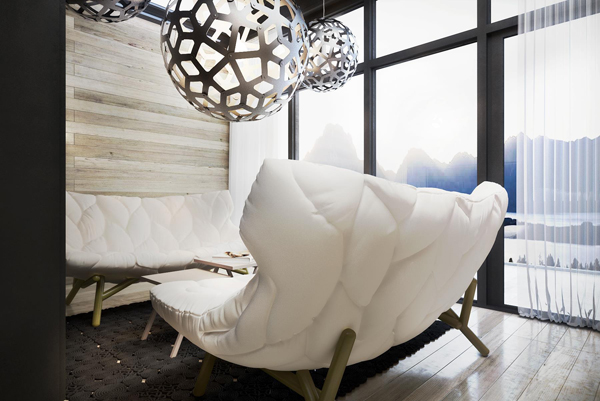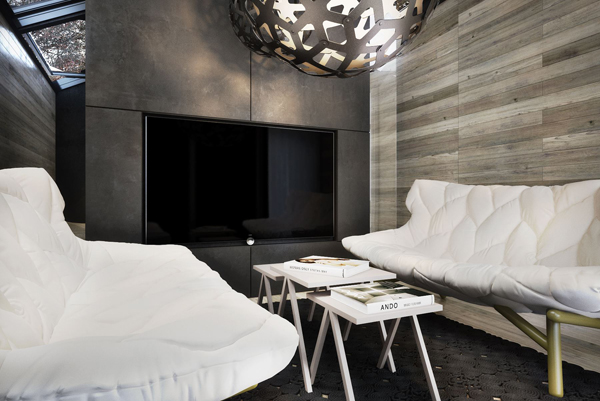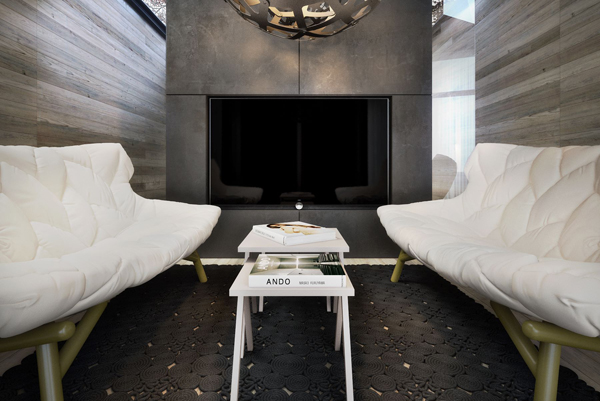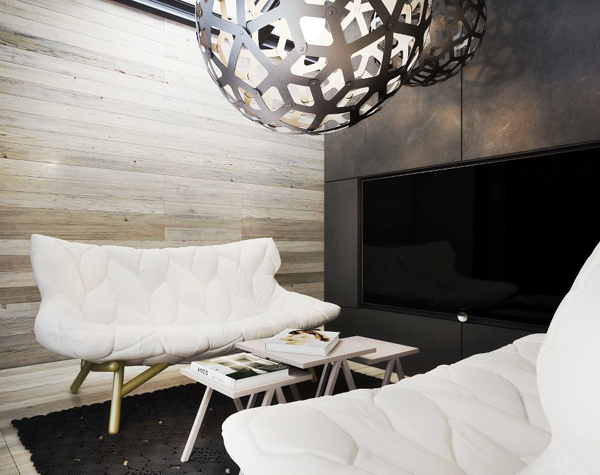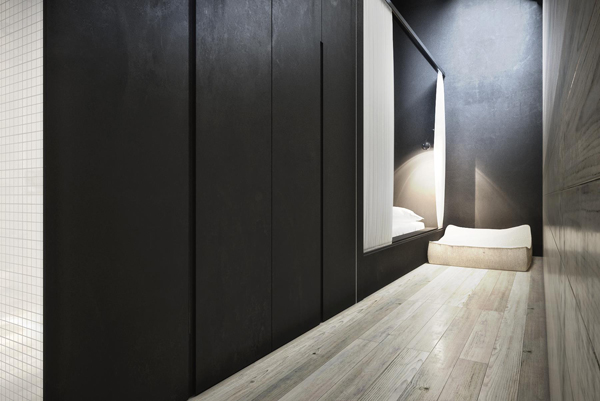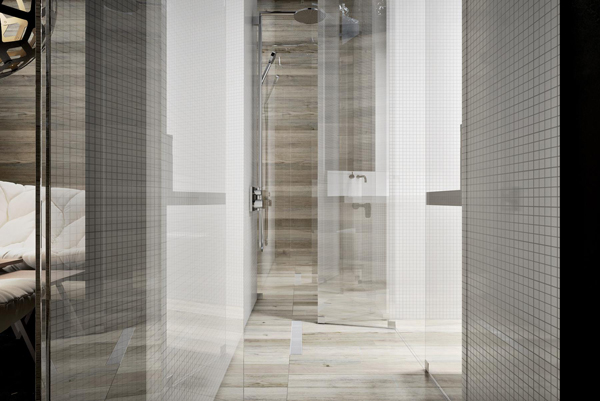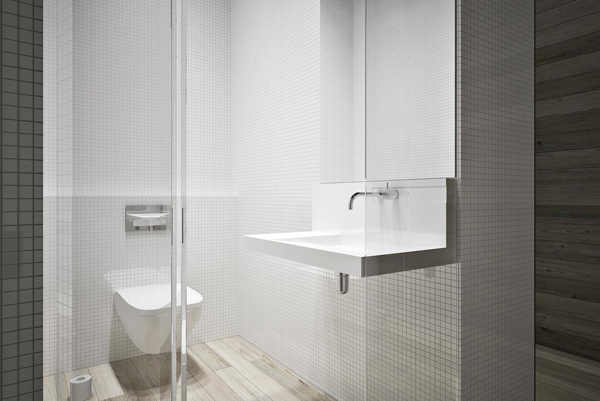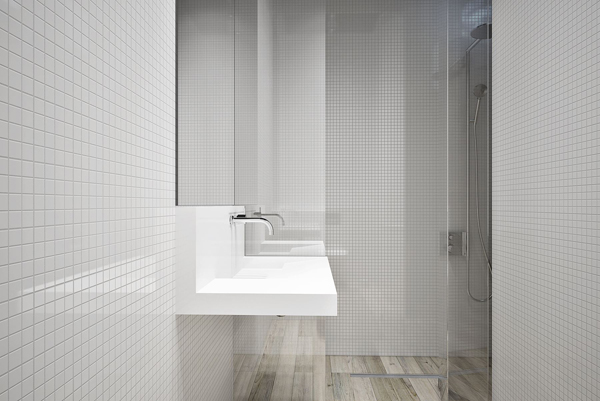 We are planning our next vacation, how about you?