This penthouse, which is located in the Fischer Mills building, in Tribeca's West Historic District is 4300 sq. ft., with an added 3000 sq.foot private terrace. Built in 1860, the modern penthouse has superb cityscape views, large windows, rich hardwoods, and beautiful french doors.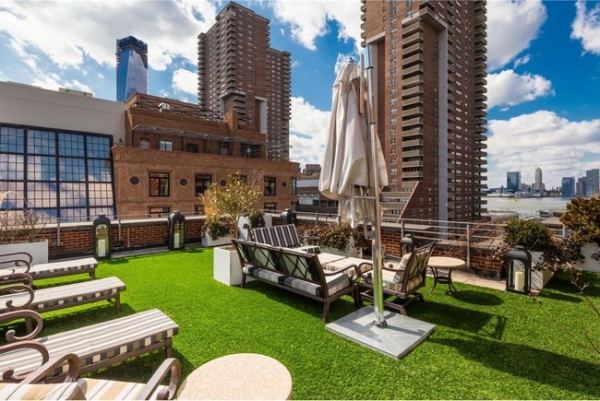 The exterior is red brick with complementary dark green windows and doors. Artificial turf lines the patio, evoking a sense of nature in this urban landscape. Comfy, striped lounge chairs are positioned perfectly, with umbrellas to shield the sun. The bright turquoise seating area fits in nicely, playing off all the different greens in the background of this modern penthouse.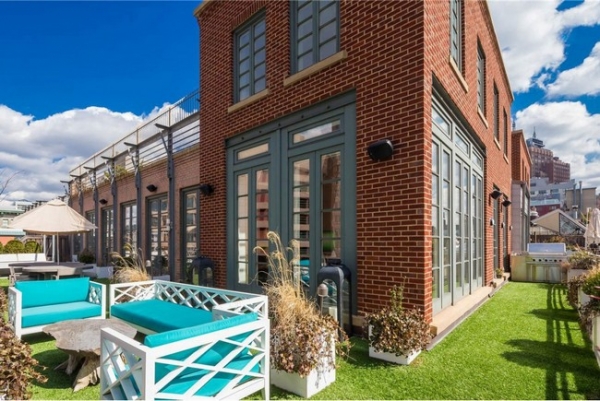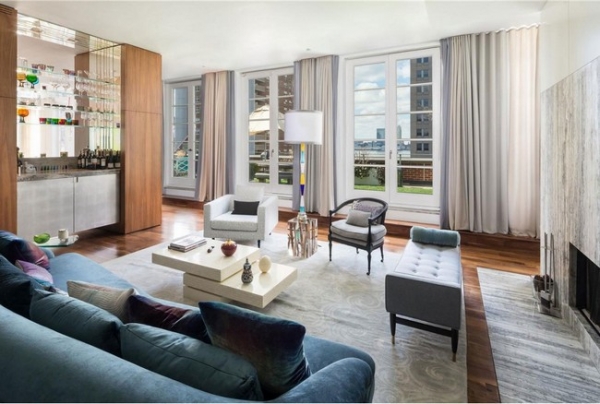 The urban interior design of the living room pulls from many different eras. A modular creme table sits in the middle, surrounded by a tufted gray and black love seat, a contemporary gray and black chair, a clean-lined modern off-white chair, and a dark teal plush sofa. The eccentric and colorful lamp in the middle of the two chairs hearkens to a former era, adding a retro vibe to the living room. The bar area also adds to the retro vibe, with its mid-century wood paneling, and gray and white cabinets. The inviting french doors are covered with long, flowing curtains, granting privacy at will.
The sitting area is the perfect little nook to read or get away. There is a perfect view of the outside cityscape, a velvety midnight colored sofa, with wonderfully accented pale green and yellow ottomans.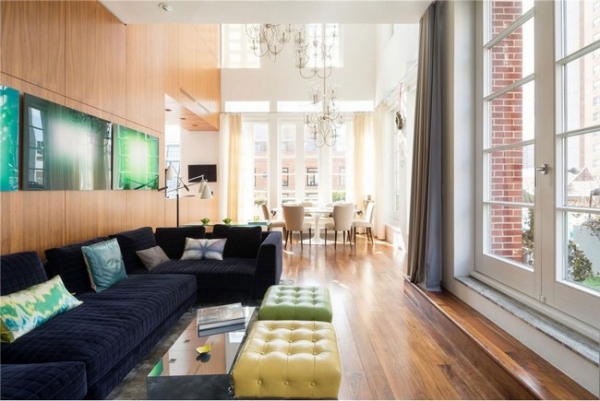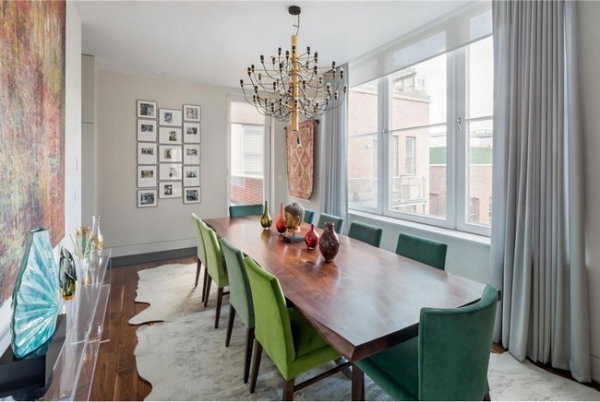 The dining room of this modern penthouse is a shining example of urban interior design. The chairs, which are all different shades of green, line the dark solid wood table. The soft white rug, gray curtains, bright colored glass decorations, and engaging art, outline the room on all sides, adding flair and interest.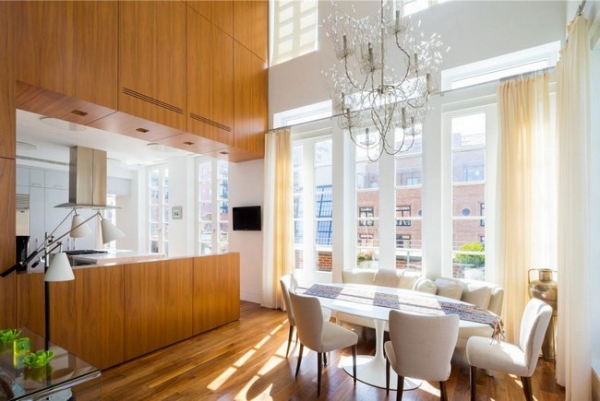 The eat-in kitchen is wonderfully clean and simple. Sticking to whites and cremes, the  wood paneling is able to speak for itself. In the eat-in area, sheer curtains cover the windows, and a detailed glass chandelier hangs from the ceiling, adding glamour to the otherwise minimally designed room. The kitchen is all white, making the hardwoods and paneling the star of the show.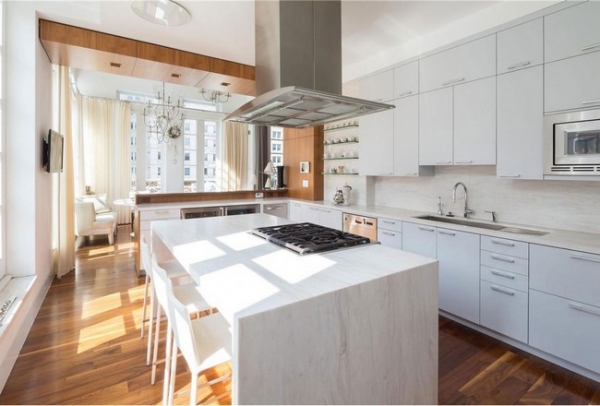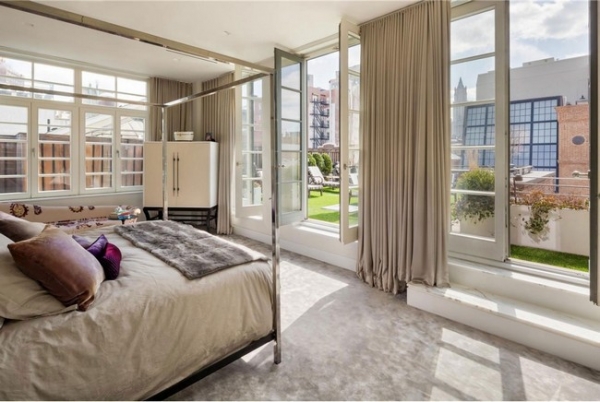 The bedroom is tastefully done with neutrals and grays. The bed is perfectly placed facing the french doors, allowing for a fantastic view. Light brown curtains hang from the doors, once again providing privacy.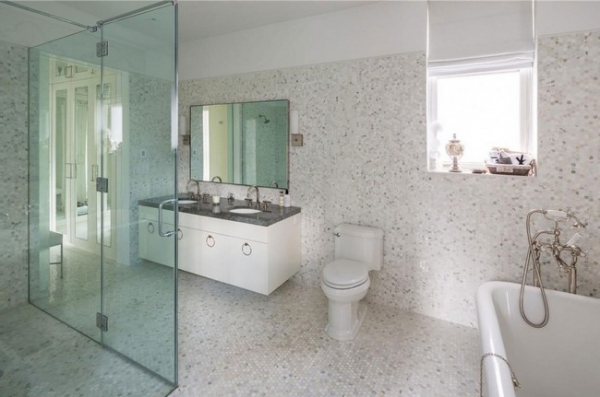 Images found on: HomeDSGN
The bathroom is mainly outfitted in various shades of gray and white hexagon tiles. It has silver fixtures and a glass shower, keeping things modern and unpretentious.
This modern penthouse uses minimalist, contemporary, and mid-century design, to create a bright, fun, and comfortable home in an urban landscape.