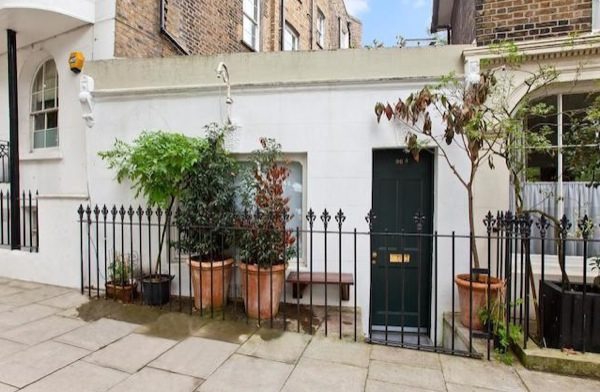 For anyone considering options in micro living, here's one that's on the market for a neat $450,000. Located in upmarket Barnsbury in north London, this one bedroom terraced house fits all the highs and lows of modern living in a mere 188 square ft. Organized in a loft studio arrangement, this tiny house literally takes the bull by its horns creating clear, open living that does not disappoint the eyes.
Spread over two levels- ground and mezzanine- this tiny house accommodates the myriad spaces and functions in a canvas of white. Keeping it simple, smooth wood panels are used to define the horizontal surfaces carving out a sense of movement within the overall volume.
The main door opens into the kitchenette, with the shower room concealed to the right. The space opens up to accommodate a living and dining space on a raised platform with inbuilt storage. The furnishings here are minimal, borrowing from Japanese traditions to keep the space light and flexible. The kitchen counter continues along the back wall to create a line of cabinets, demarcating the next step up. From here a series of nominal wooden treads, cantilevered from the wall, lead up to the loft that is dominated by a plush bed.
A perfect match for those who like it simple yet sophisticated, this tiny house is a one of a kind in the big city of London. Thanks to some smart design, its dimensions do not cramp its space or style.
To see the original real estate listing please visit Zoopla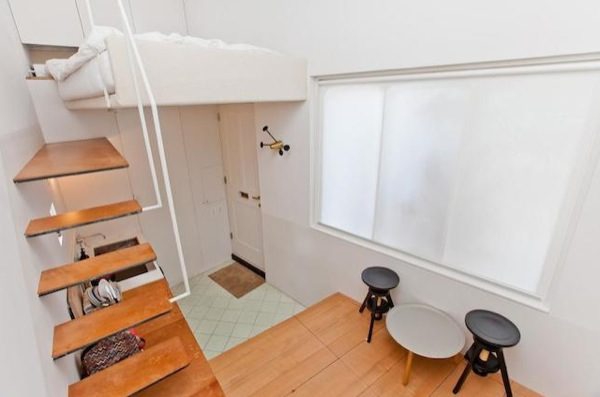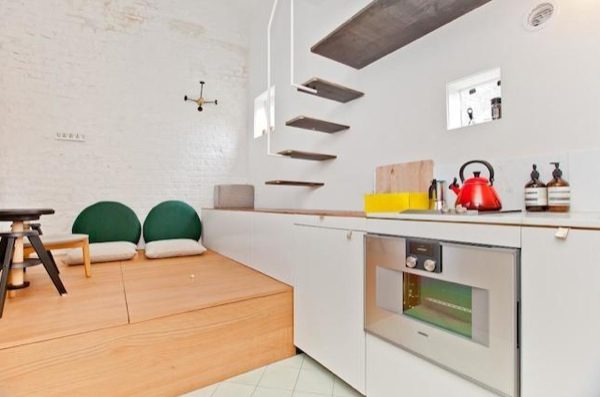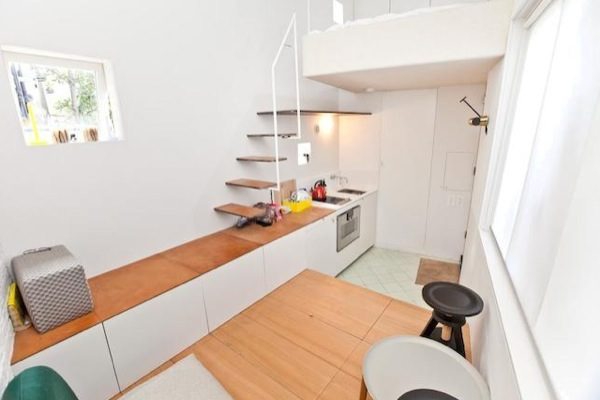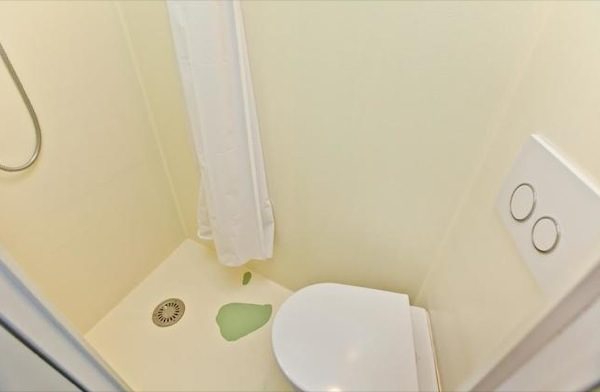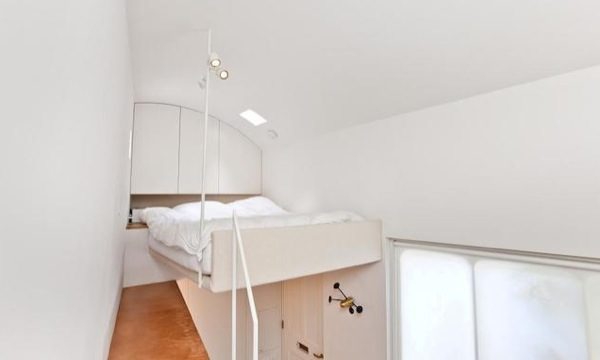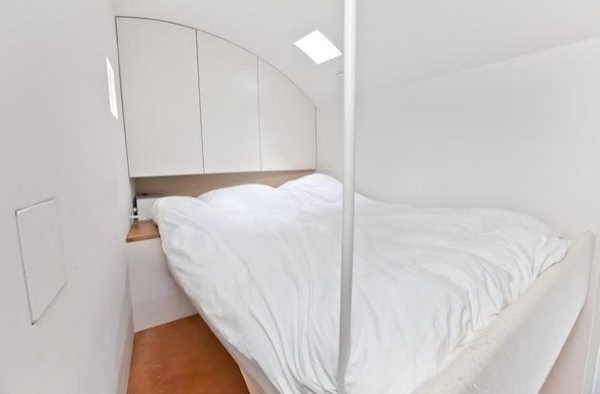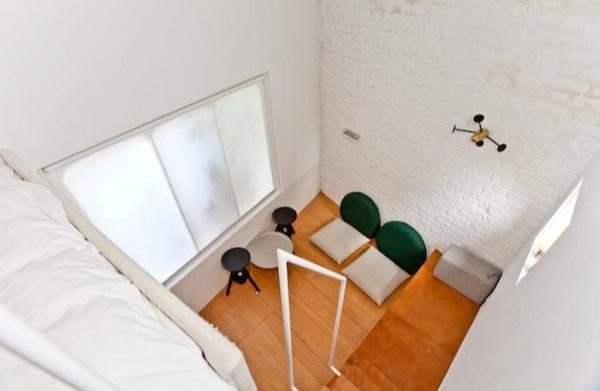 Images found on Tiny House Talk