Casa del Viento, which means Wind Home, is an amazing house located in Tepoztlan, Morelos, Mexico. Designed by A-001 Taller de Arquitectura, this home is made out of stone and concrete.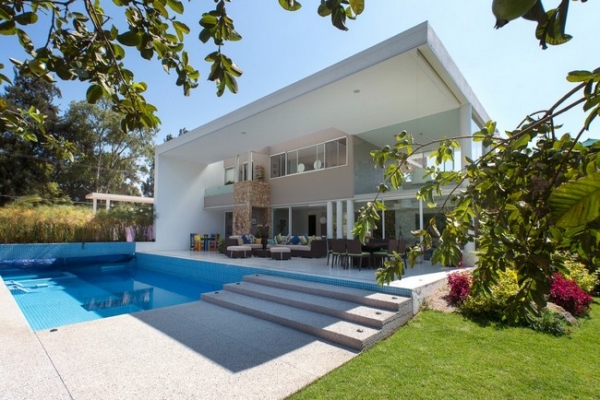 The exterior of this contemporary home is light brown and white. It consists of various rectangular shapes, with an overhang, covering the large patio. It is filled with large floor to ceiling windows, and glass doors. It has a wonderful outdoor area with a fantastic sized pool, that has a beautiful garden next to it.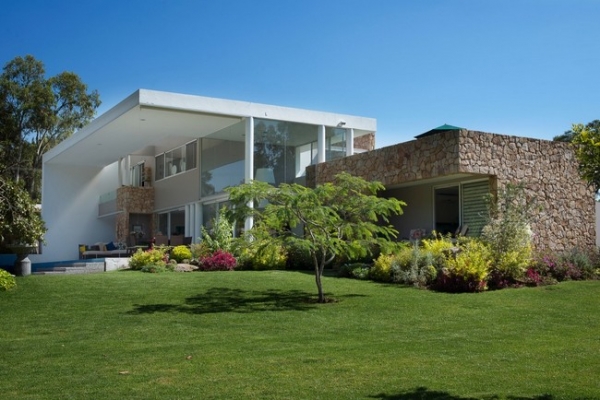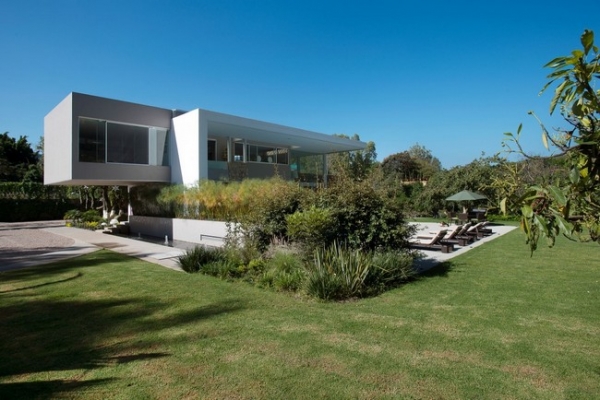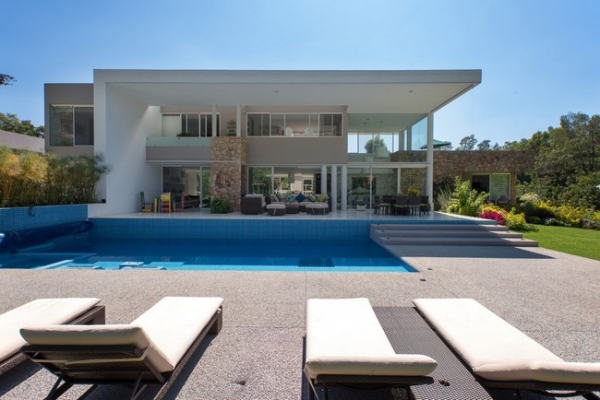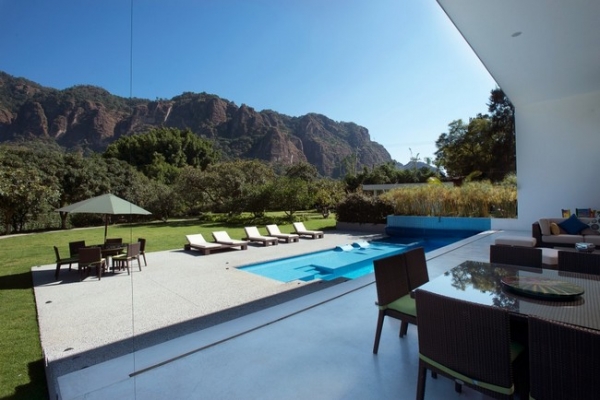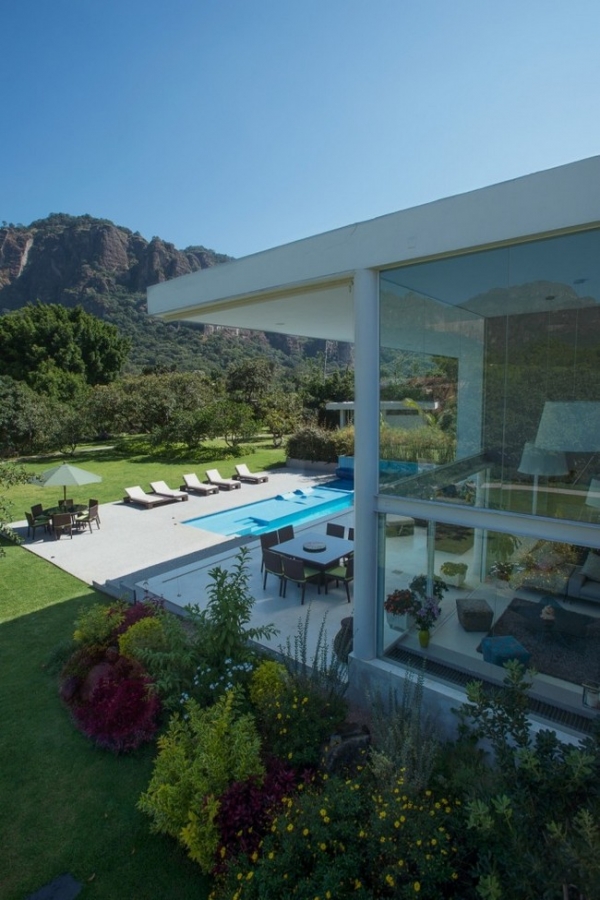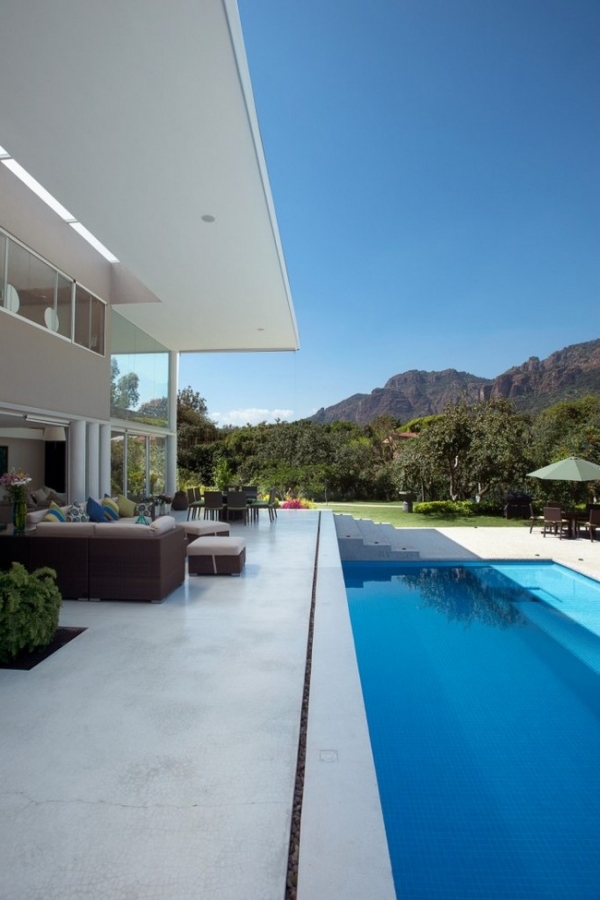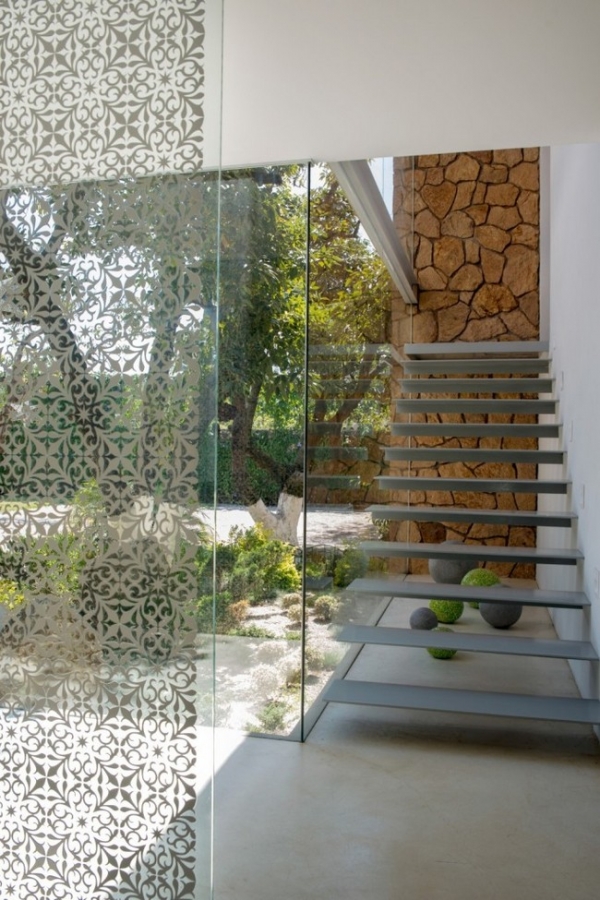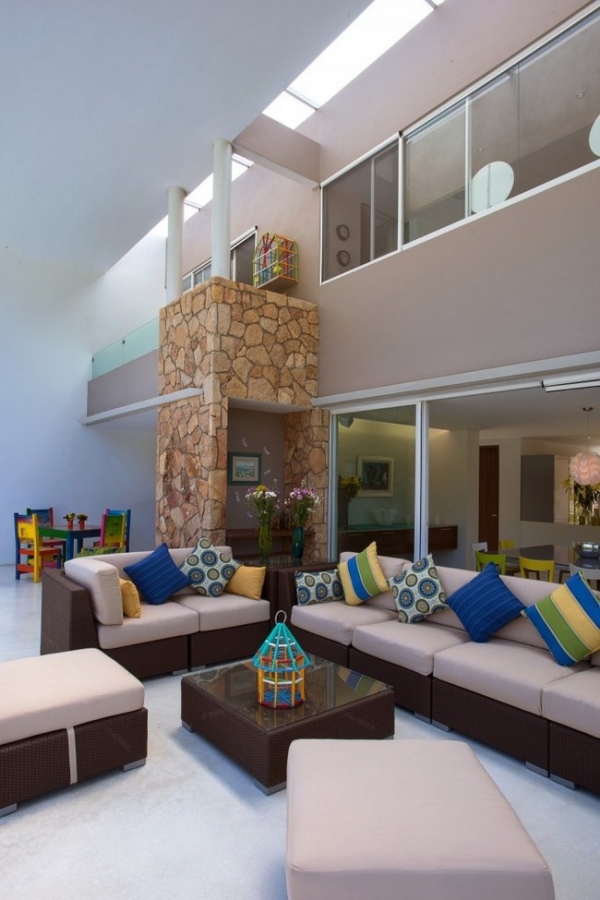 The modern interior design of this home is absolutely gorgeous. Leather gray sofas and chairs, face the large floor to ceiling windows, making it easy to see the mesmerizing views. Patterned gray, yellow, and blue pillows and ottomans add luminosity to the space. A beautiful textured dark gray rug provides the base for this modern interior design, while fantastic white shades hanging from the ceiling provide the summit. Next to the sofa, there is a large brown stone wall that adds texture and a warm contrast to the room.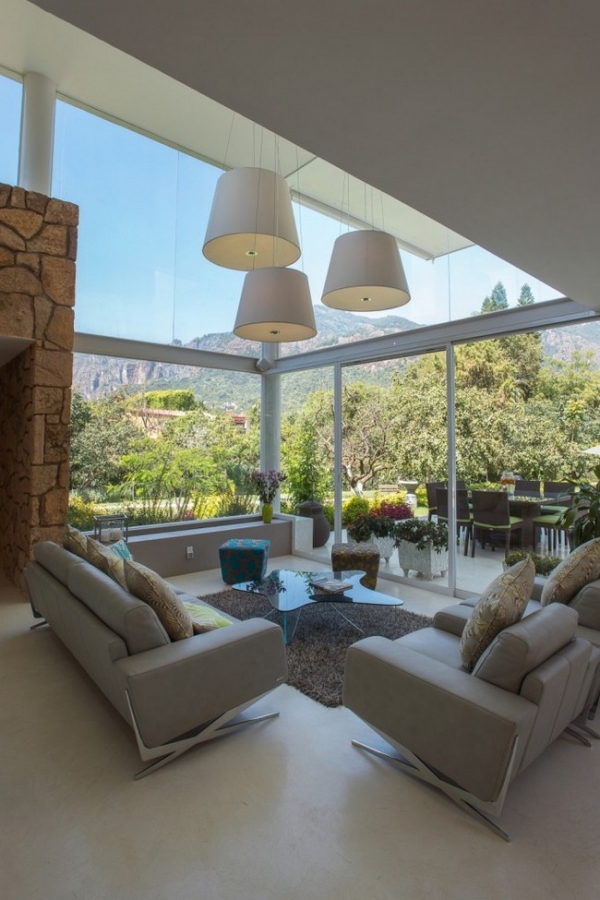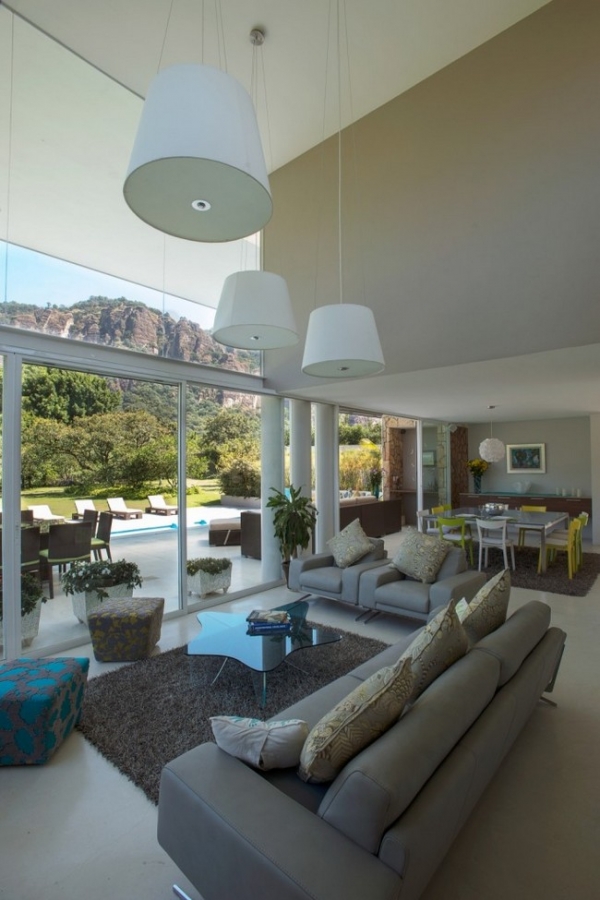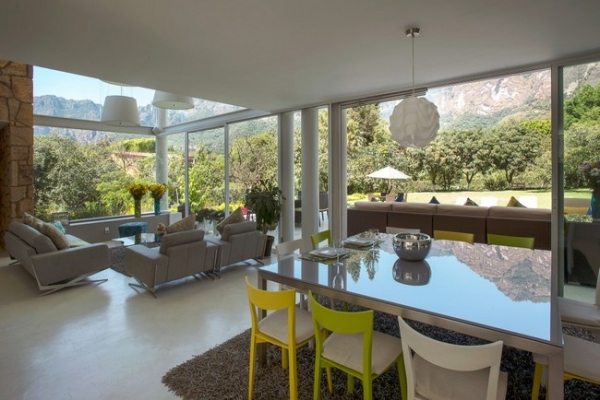 The dining room has the same exact rug as the living room, connecting the two spaces. A beautiful gray square table, encompassed by white, yellow, and green chairs sits in the center of the room. Lovely and modern, dark wood cabinets line the wall behind the table. The kitchen is radiant in this amazing house, and the sunlight pouring in from the windows make this room even more fantastic. White countertops and seating, stainless steel appliances, and pale yellow-green cabinetry add to the razzle-dazzle of this modern interior design.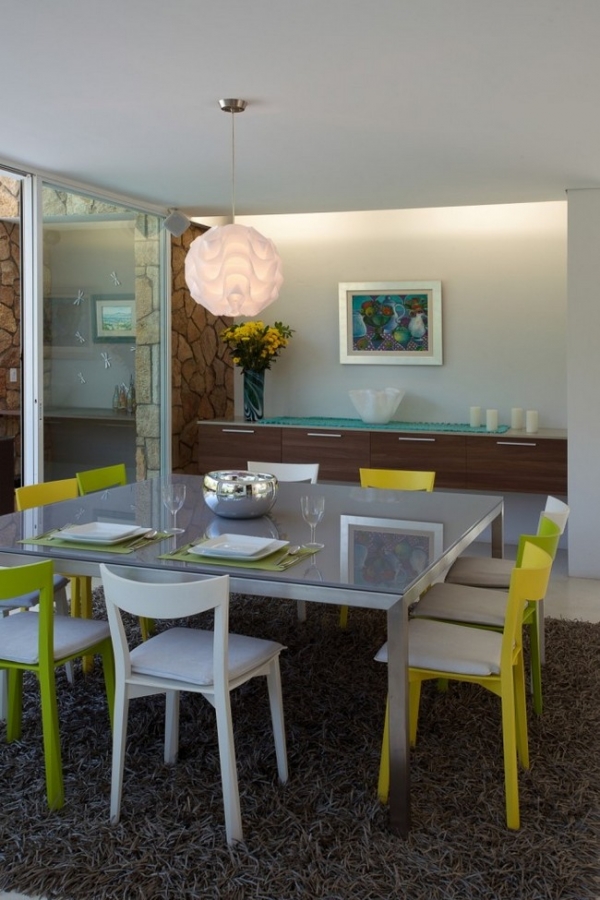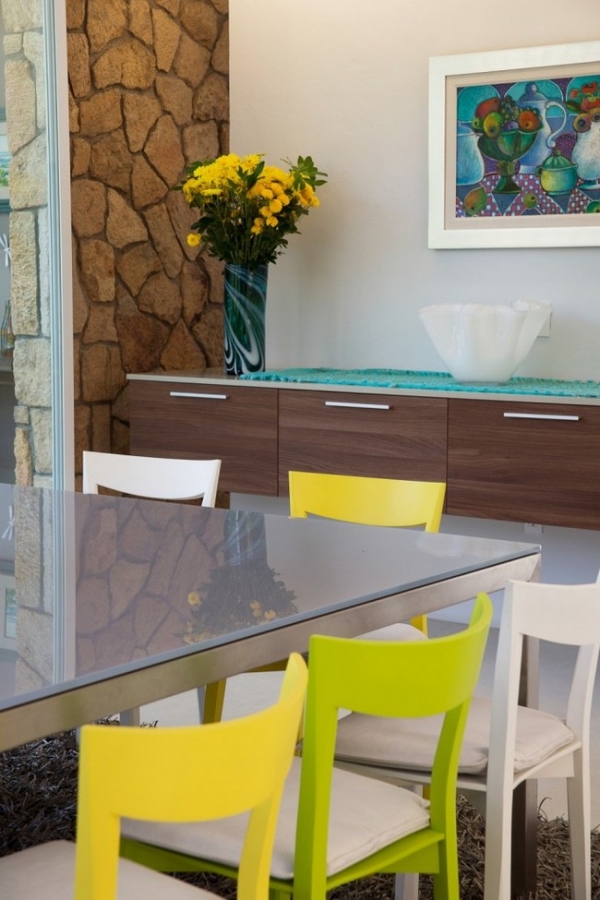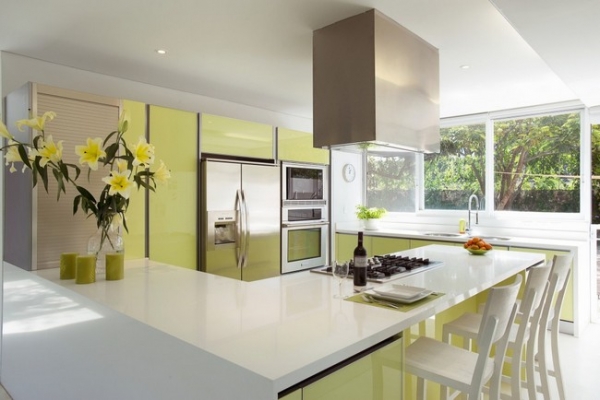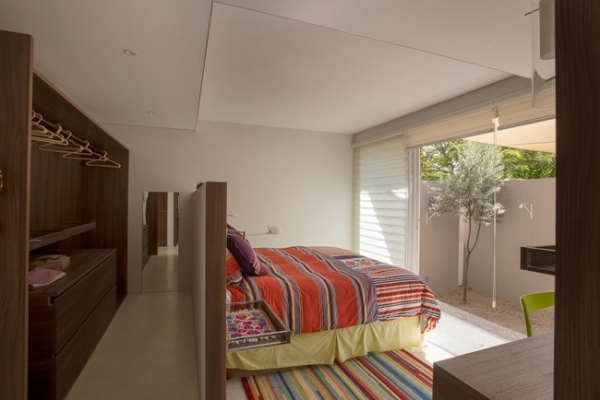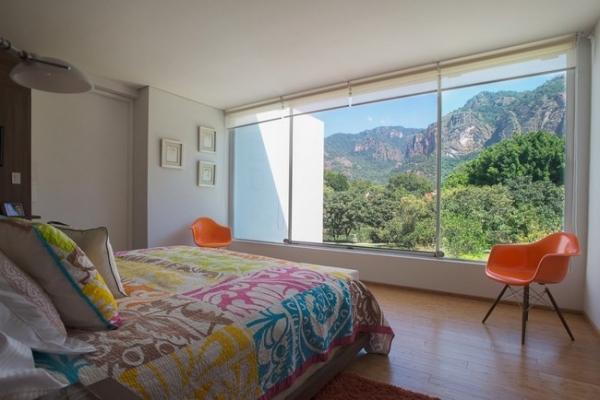 The bedrooms are spacious, with either large windows or fantastic outside space. An added bonus in this amazing house, is that it has a room that is like a personal spa. Orange, dark wood, and white make up this spa room. The light gray and white massage table sits in the middle of the room, next to a modern white bathtub. Two sinks underneath large windows line the back wall.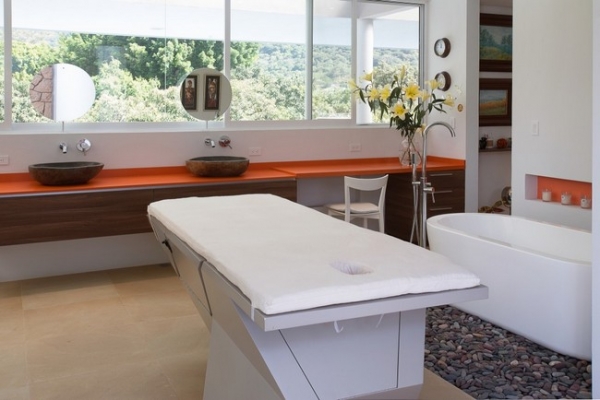 This fantastic home is full of light and space, with plenty of openings and outside areas, letting light and air flow in and out. It has earned the fantastic and appropriate name of, Casa del Viento.