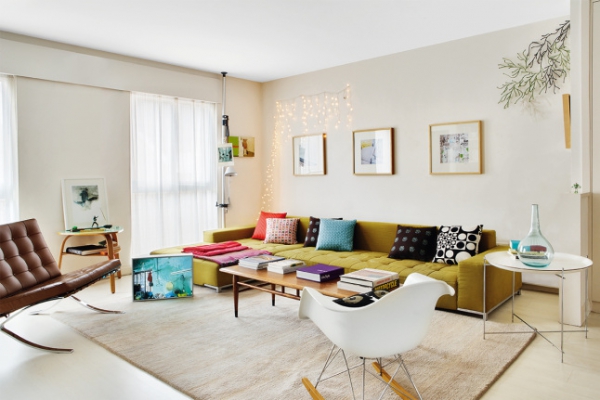 It comes as no surprise this home belongs to an artist. Such clean design, cleverly laid out decor, and perfect pops of color make up this modern bright apartment. I'm pretty sure every color is accounted for here too! Alvaro Lumbreras, a graphic designer and photographer, built this beautiful home out of a break up… if only the rest of us had such inspiration after something like that!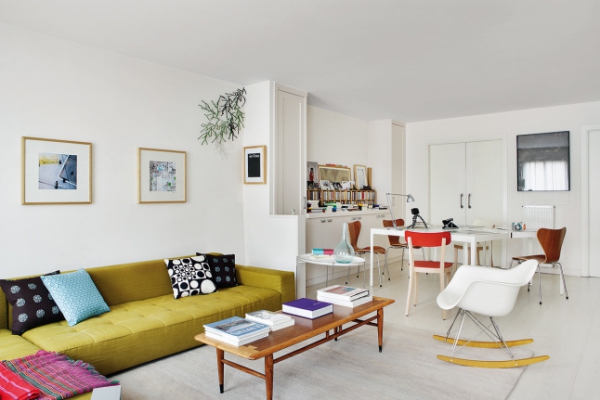 The crisp white makes for a perfect canvas in this apartment; colors throughout really shine and dimension in the furniture and decor contrast much more against such a neutral color. And really, when you look at the whole layout here, this is quite minimalistic in design. Few frames are up on the walls (we think there's more on the floor! Which, is becoming a rather trendy interior design trick), the furniture is very simple, and accenting pieces effortless. The Eames rocking chair adds even more sophistication to this already modern, bright home.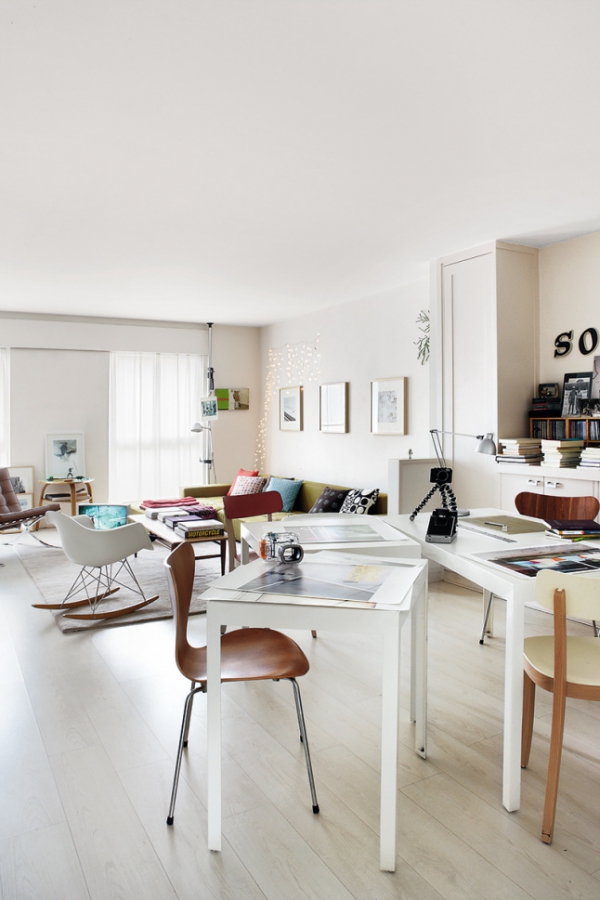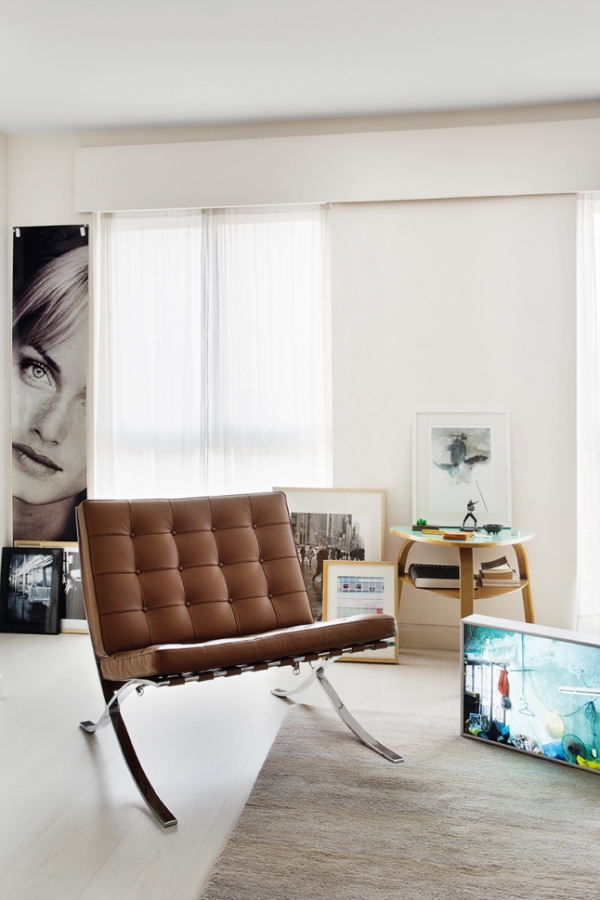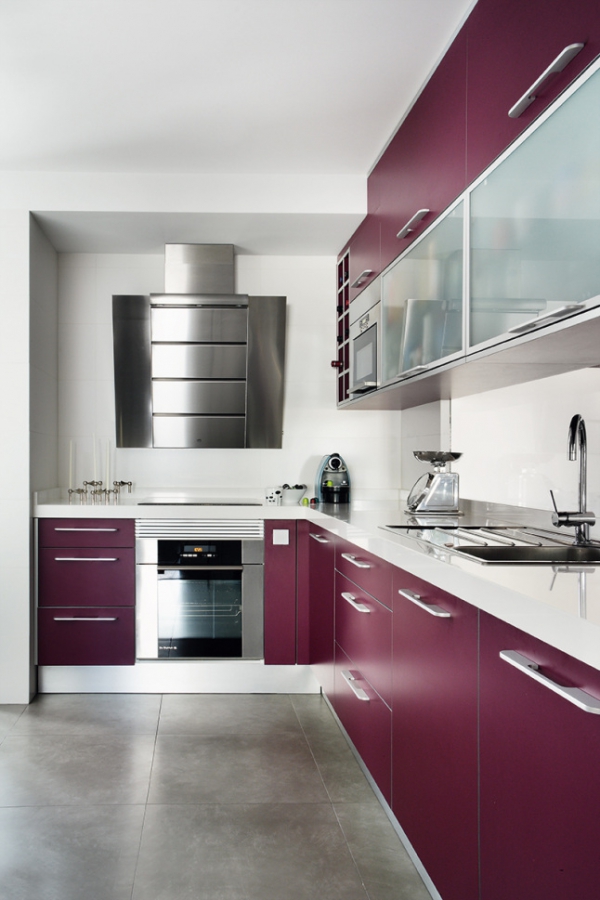 The kitchen is one of our favorites in this home. The eggplant color in the cabinets is such a fun contrast to the otherwise very white apartment. The chrome appliances also really pop here being next to the deep eggplant color. Again, totally simple in this room, just one super cool kitchen!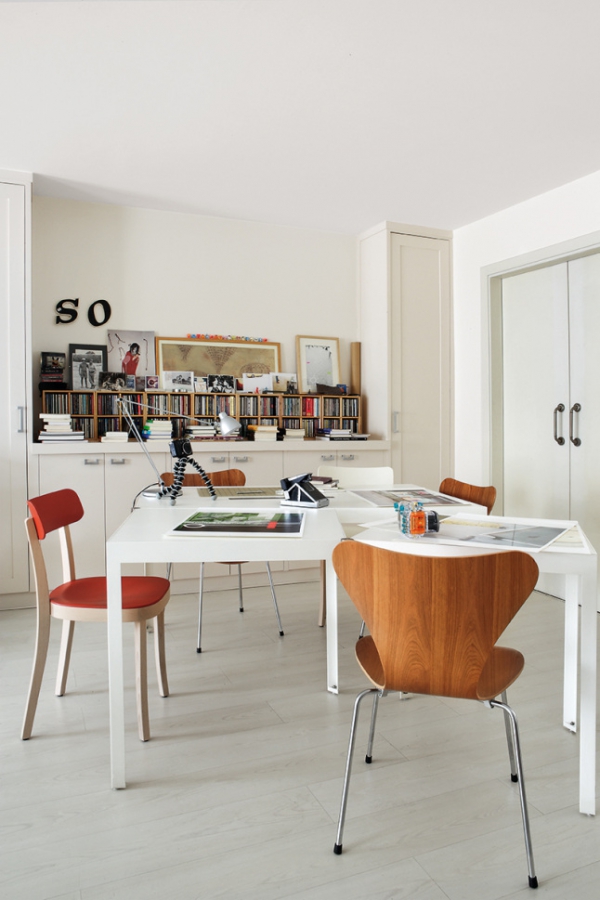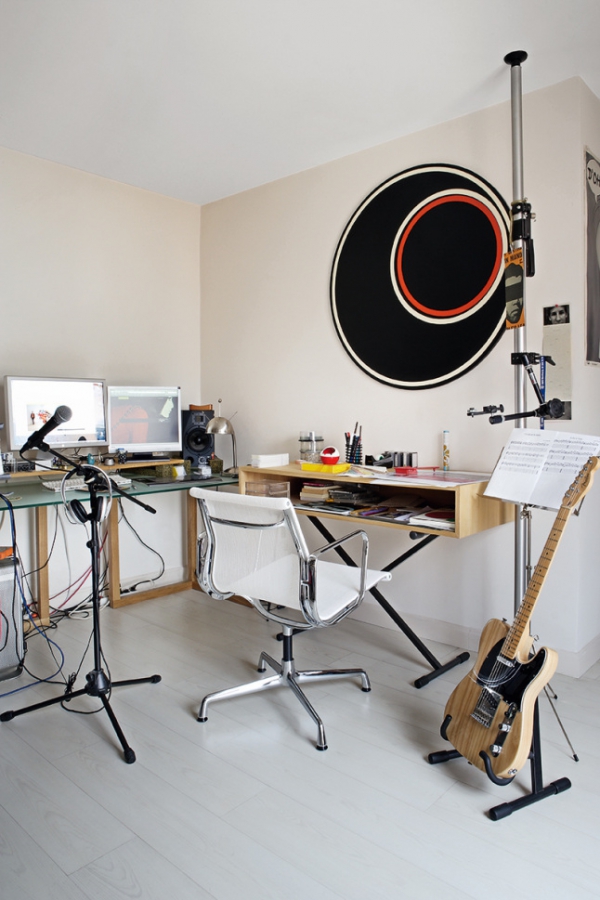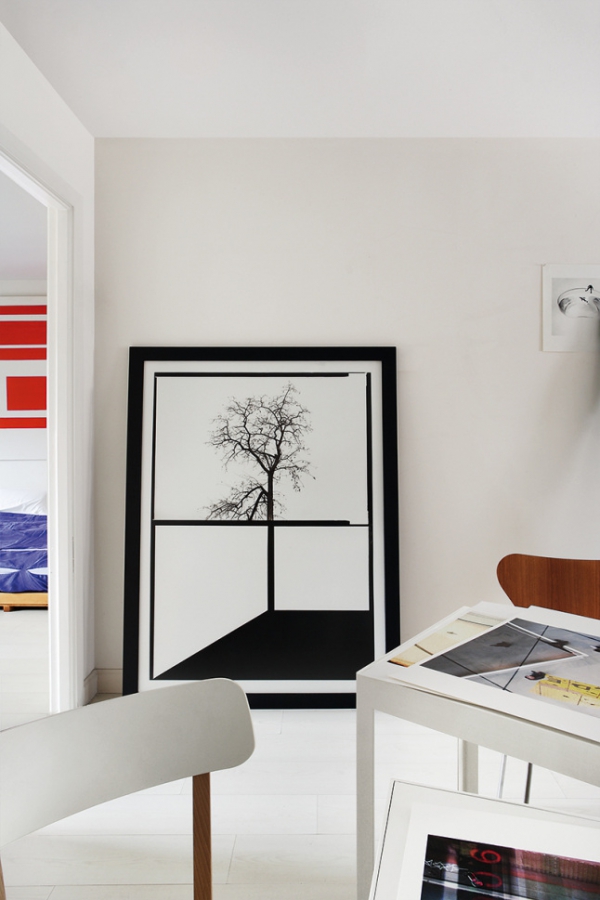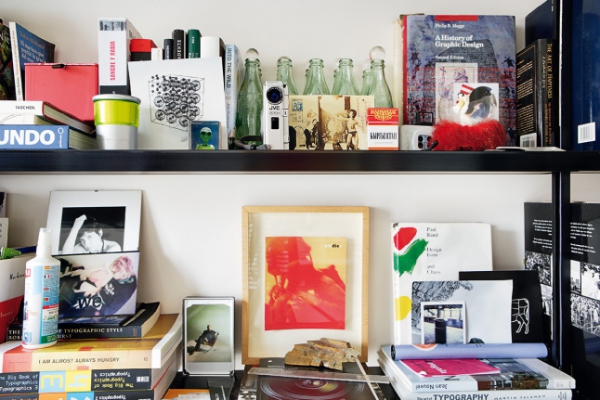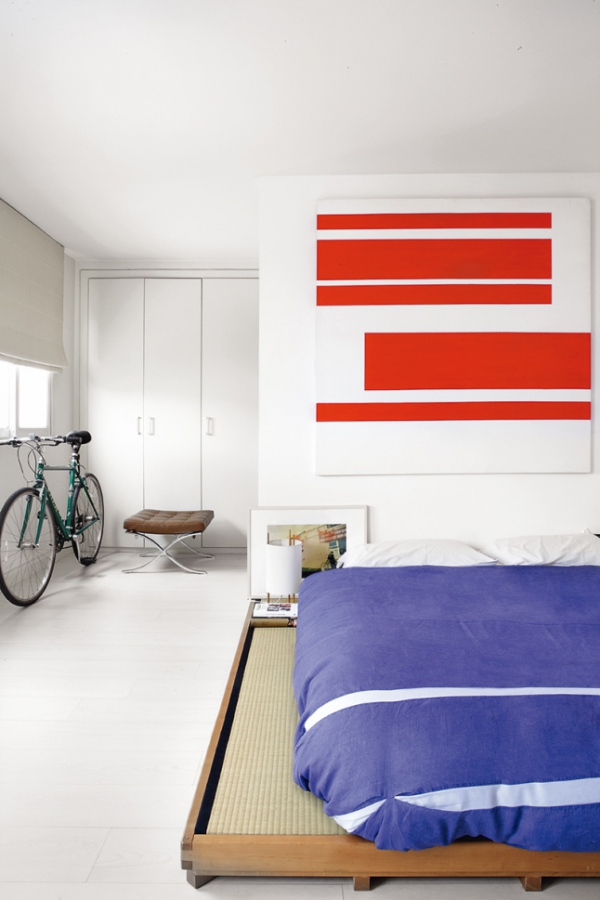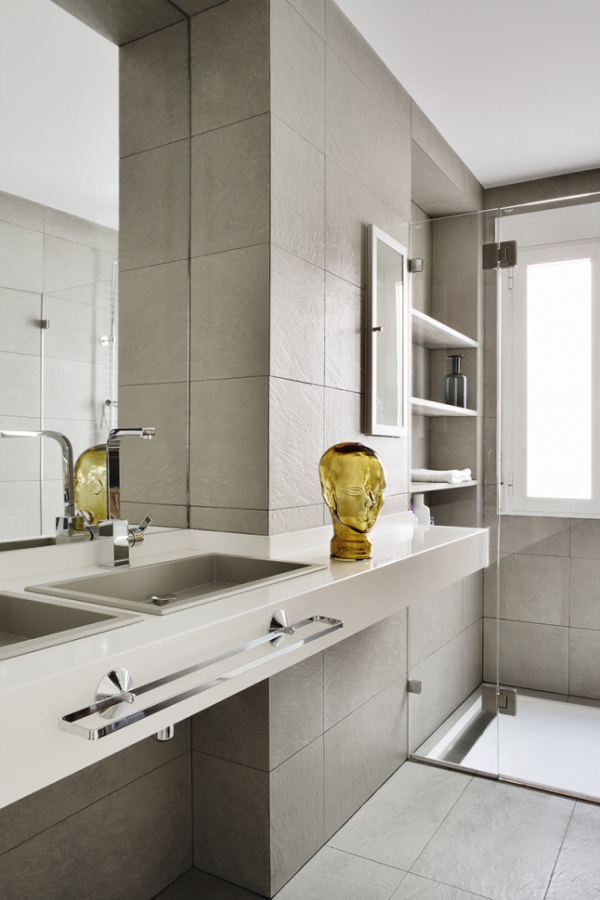 Photos by Inigo de Castro found here