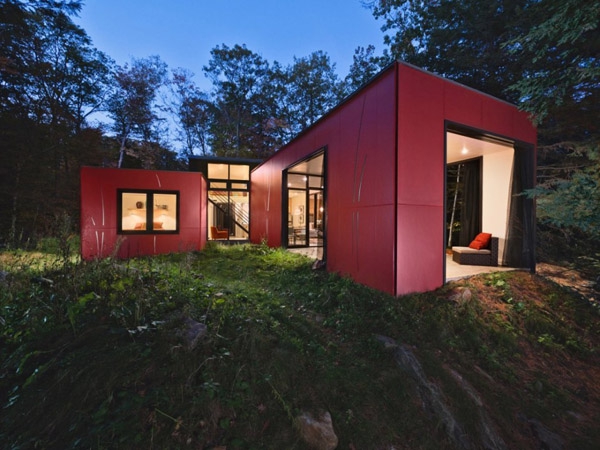 This vacation retreat is unlike most other weekend homes we've seen. The architectural structure alone is completely unique; what has been described as two "bars" make up the home, while a loft connects the two from above, providing shelter to the entry area below. How cool is that? While this is clearly set in a place to escape everyday life, we love how open it actually is to the beautiful surrounding forest and greenery.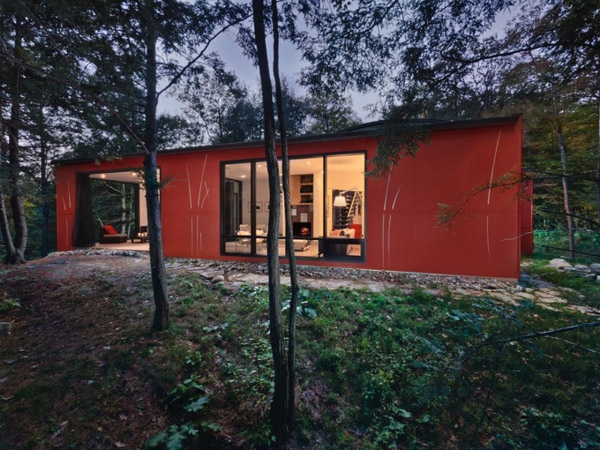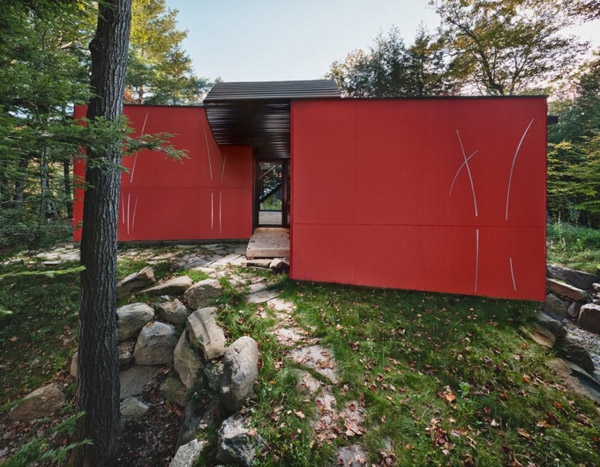 Designed by architecture studio Kariouk Associates, this Quebec vacation retreat is perfectly contemporary against its very natural setting. The oxblood paint job must look so beautiful with the surrounding leaves during the fall. You'll notice the interior goes very well with this shade.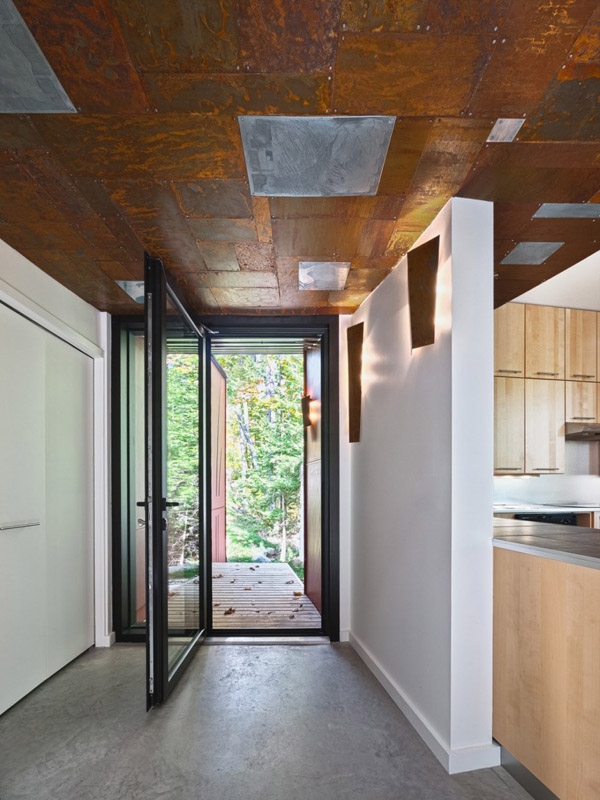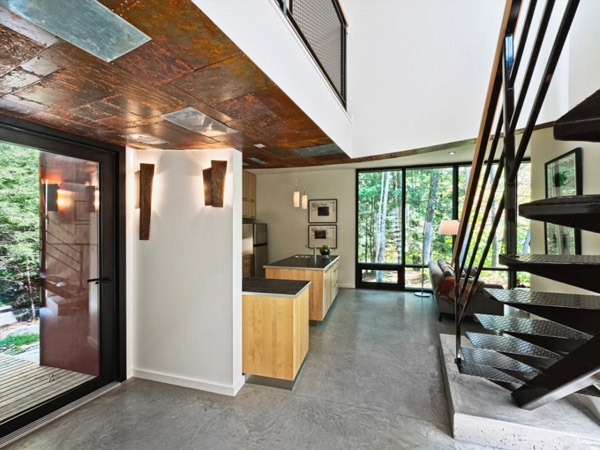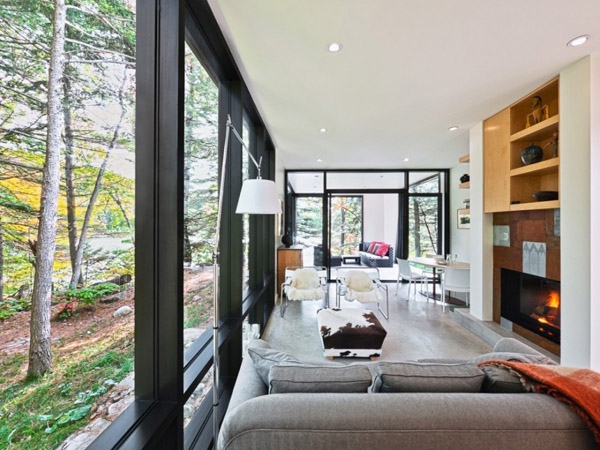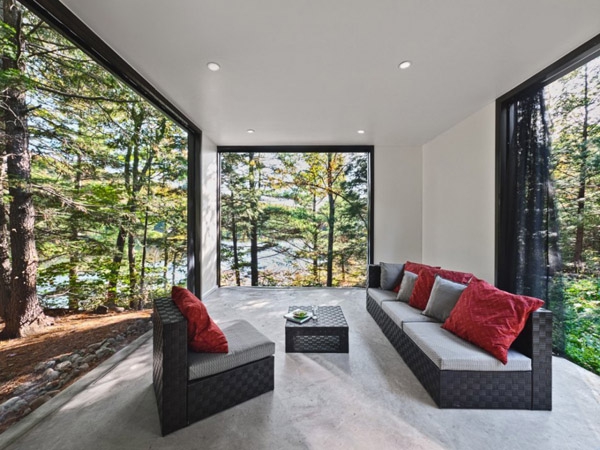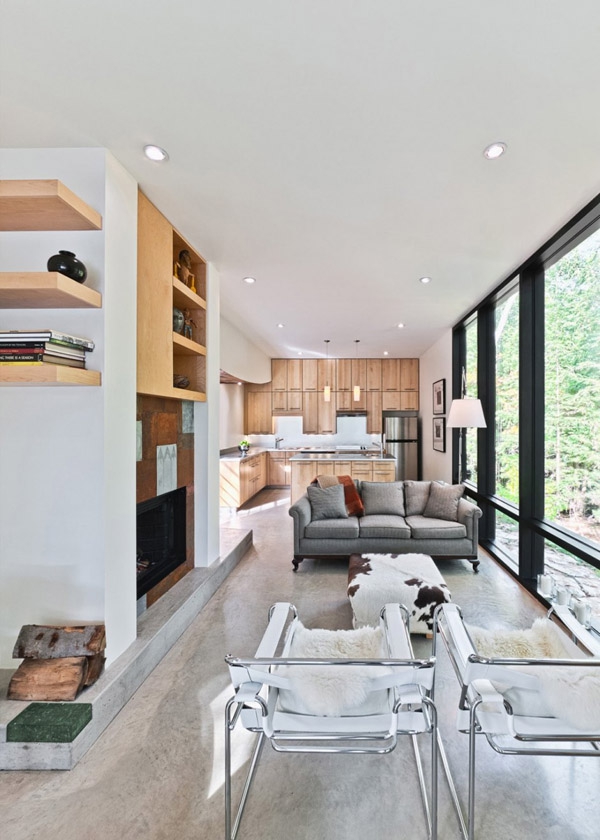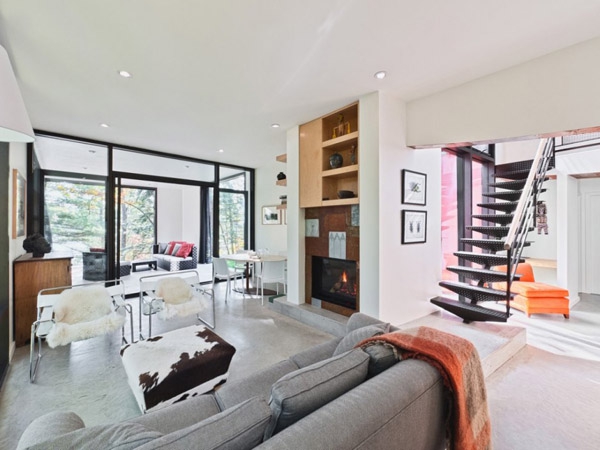 One of these "bars" is meant for more personal use (bedrooms, bathrooms and storage), while the other is more public with a kitchen, the dining and living areas. Windows make up a majority of both of the bars, providing excellent views and ample opportunity for natural light to pour into the vacation retreat. Simple white walls make up the rest, providing a simple and chic backdrop for the decor. We do love, however, the zinc and copper places that make up some of the ceiling, most notably in the entry way. So modern and awesome looking!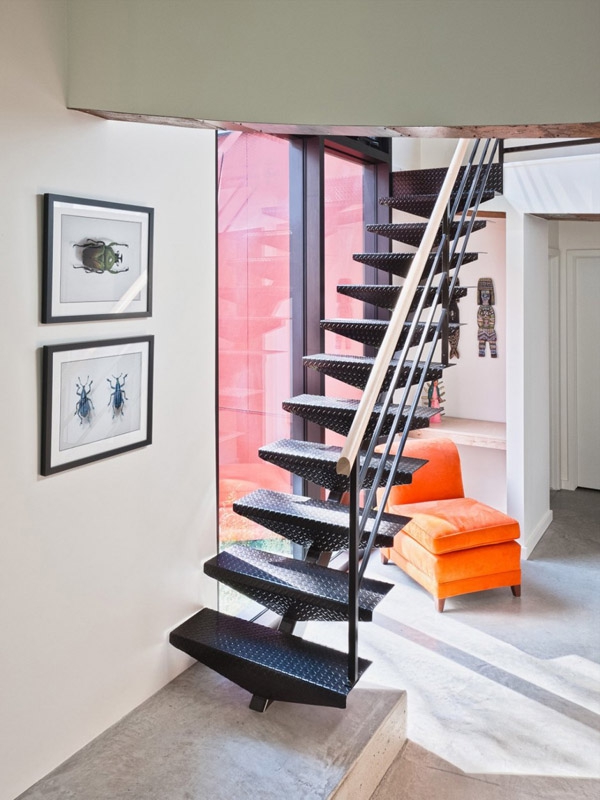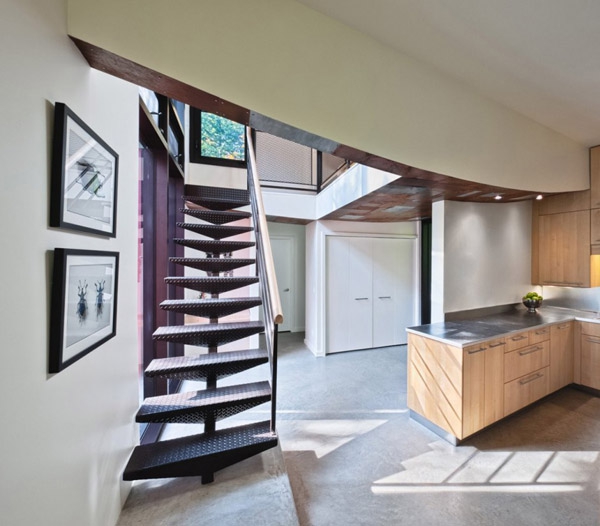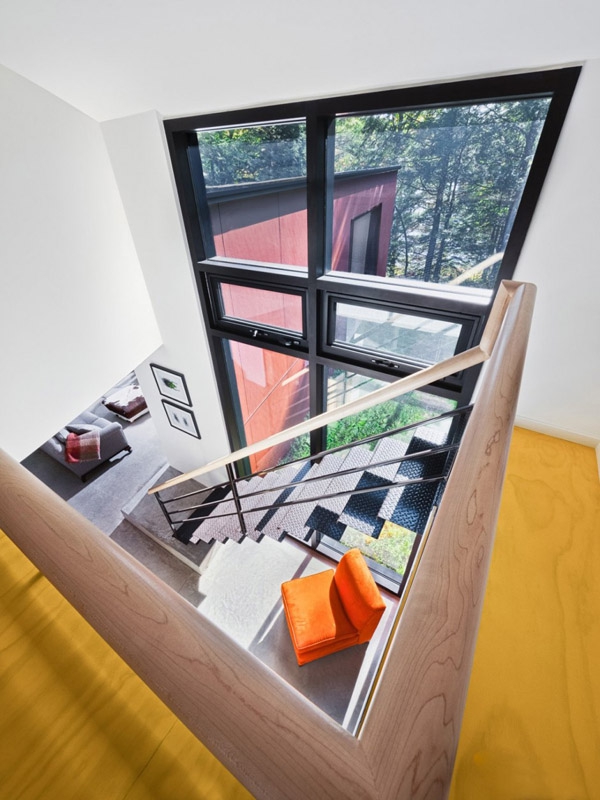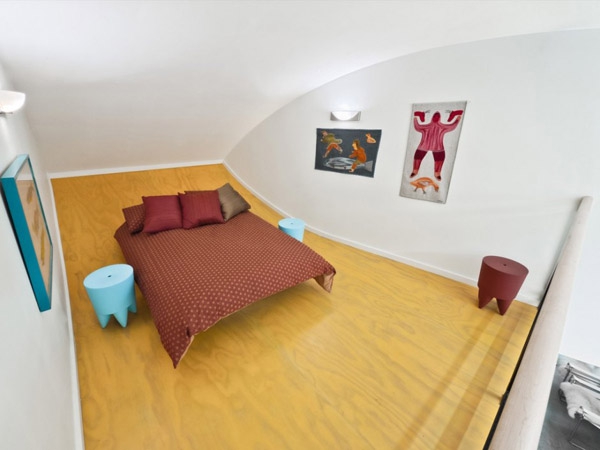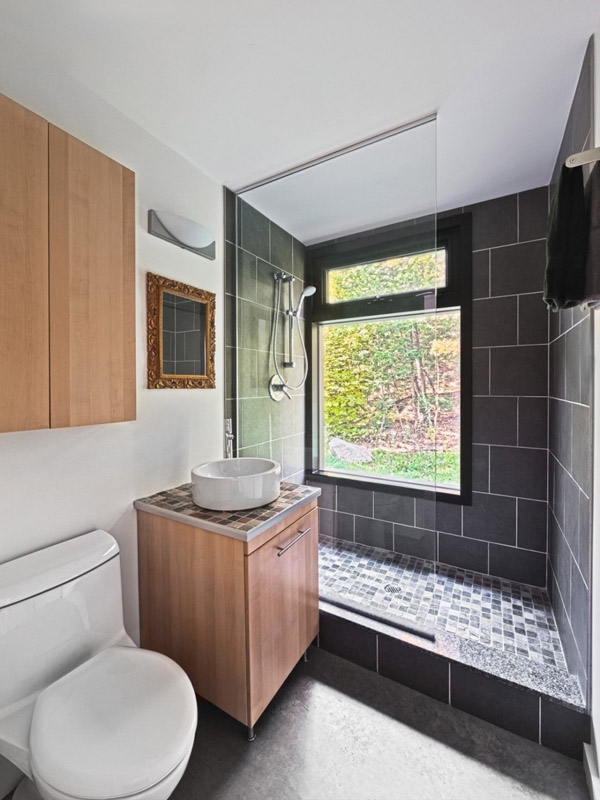 The darker decor and furniture pieces fit in well with the light wood accents and white walls. It all creates a really nice contrast in design. We especially like the dark and slate gray in the bathroom.
Photos: Photolux Studios (Christian Lalonde)