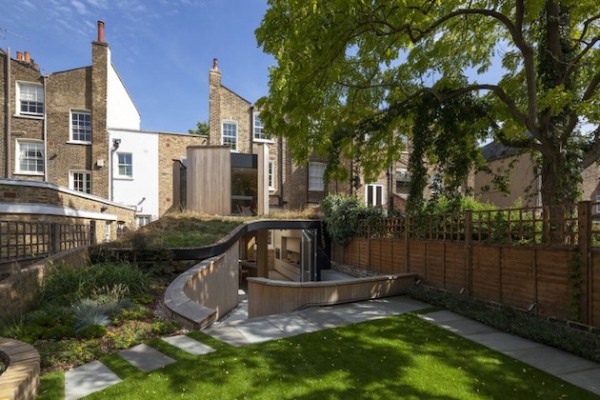 This beautiful Victorian house has undergone a total renovation. It has an extension built which has formed a mix and match effect and transformed it into a curved home. Older homes often have their own charm and this curved home definitely does. The older parts of this property, by Scott Architects, in Hackney, London have retained some of the original features such as the pretty plaster moulding and cast iron fireplaces. The extension or newer part of the curved home was built to function as an addition to the garden, bringing nature into the house.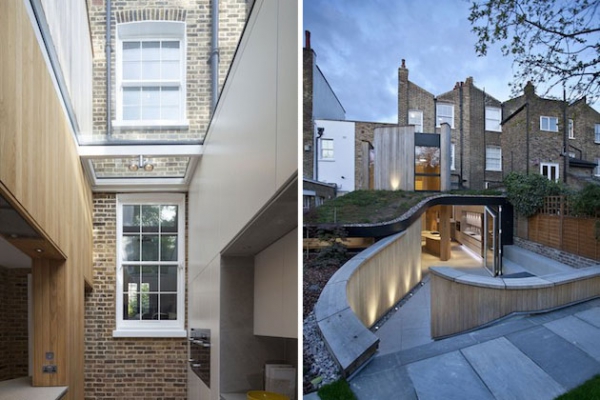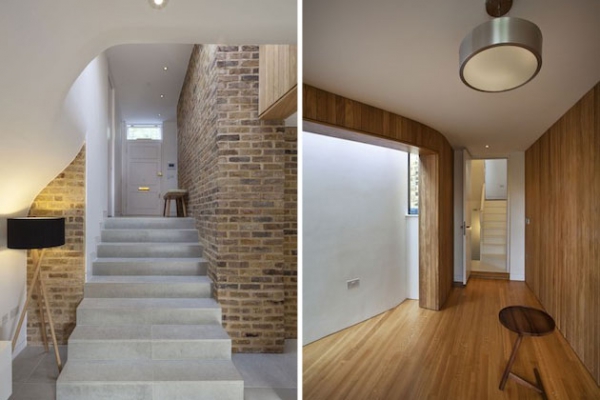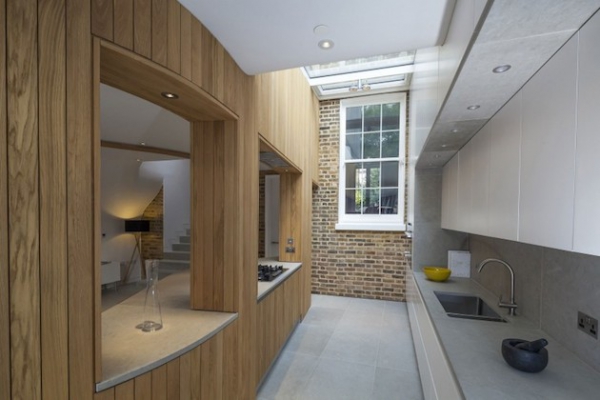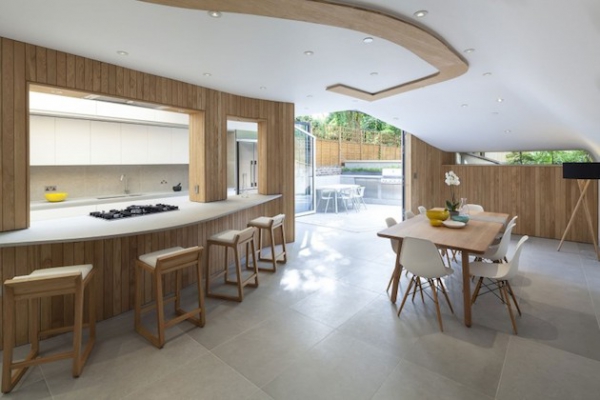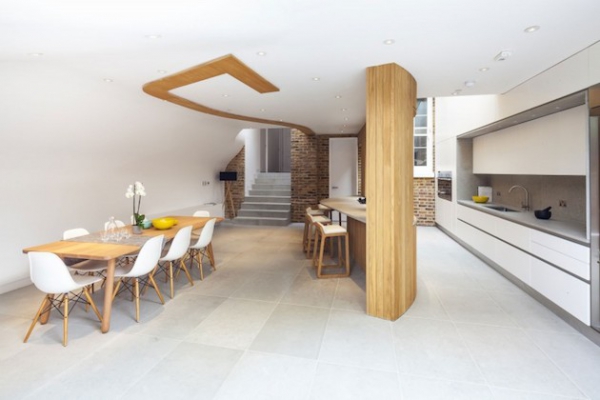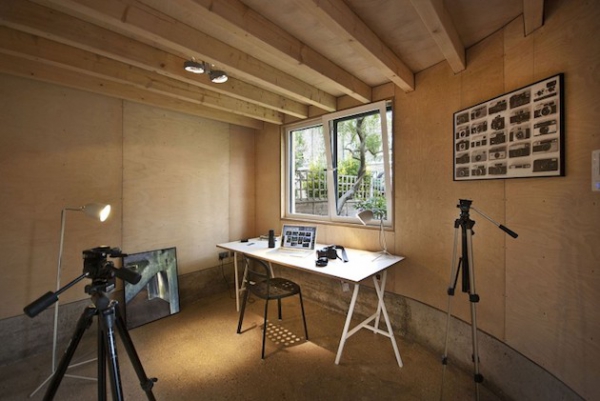 Throughout the house you will see that natural materials have been used to add warmth and create focal points. We love the large, modern kitchen with its integrated wooden breakfasting bar. There are touches of organic substances showing in both the new and older parts of the curved home which is light and airy. The garden is a design masterpiece and you can see that the new building provides a dramatic stage welcoming you to the house.
Green roofs and clever landscaping are key to the way the house performs and how it can be used to its full advantage. This curved home offers multiple possibilities for a wonderful family life that will be enjoyed for many years to come.
Тext is copyright to ©Adorable Home – interior design and decorating ideas