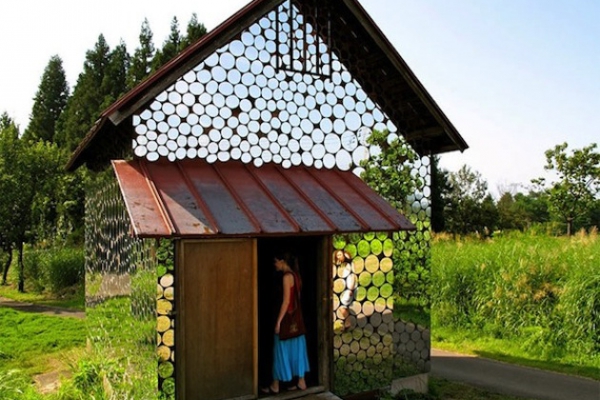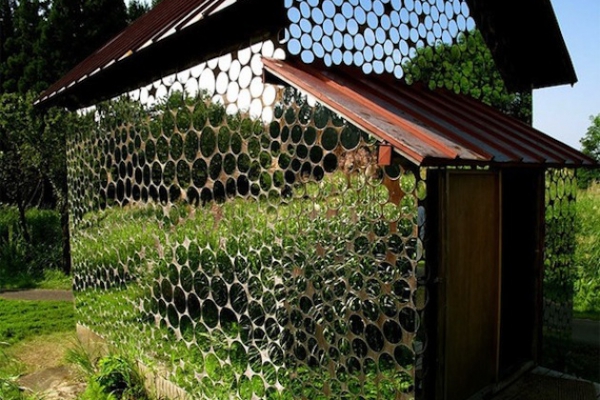 You may think that this small house is pretty unusual but there is a very good reason Harumi Yukutake, a Japanese artist, decided to finish the house this way. Every available space on the exterior of the building is covered in round shaped mirrors. The house, named "Restructure" is in Tokamachi, Niigata Japan and is a shining example of one person's idea that is most certainly eye catching.
The mirror exterior is just a small part of the mirrored surfaces of this tiny house. And the reason behind the mirrors is to reflect and show the beauty of the nature around the building itself. Sometimes a house can detract from its surroundings but this one aims to showcase the area it stands in; you can see all of the greenery, trees and plants reflected from the mirrors.
The house is more of an art piece than an actual habitable abode, and with as many round mirrors positioned almost everywhere you can feel a little overwhelmed. The mirror exterior helps to give the impression that the house is barely there and it is amazing to see how much work has gone into the placement of each small round mirror.
Тext is copyright to ©Adorable Home – interior design and decorating ideas