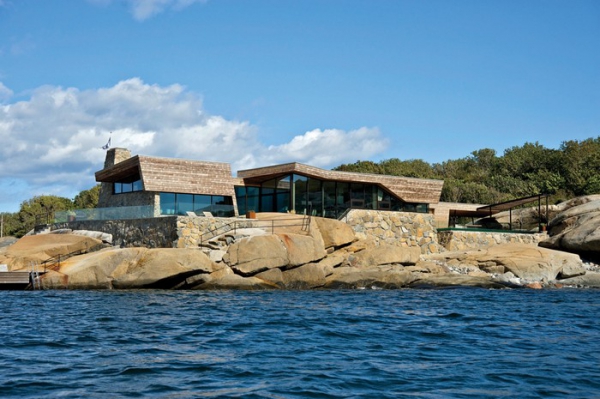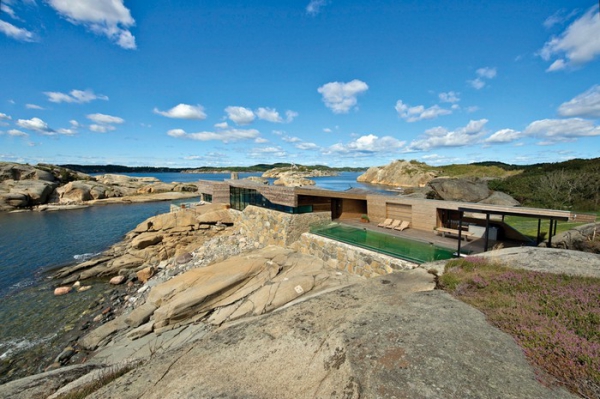 This beautiful minimalist holiday home in Norway stands proudly on the rocks with views across the seashore. The house is a generous 3230 square feet/300 square meters and was built directly on top of old foundations by JVA architects in 2009. The house named "Vestfold 2" is built largely from natural materials such as stone and timber and fits in extremely well with its surroundings.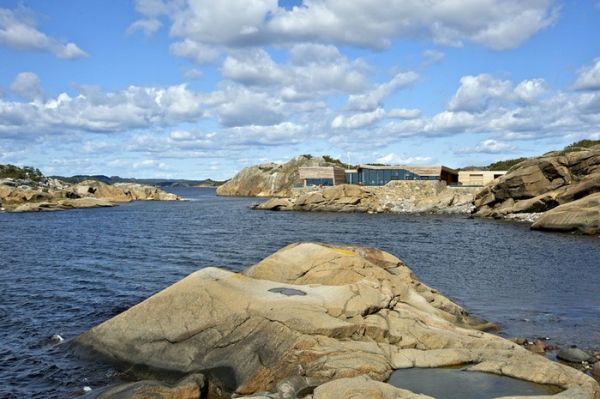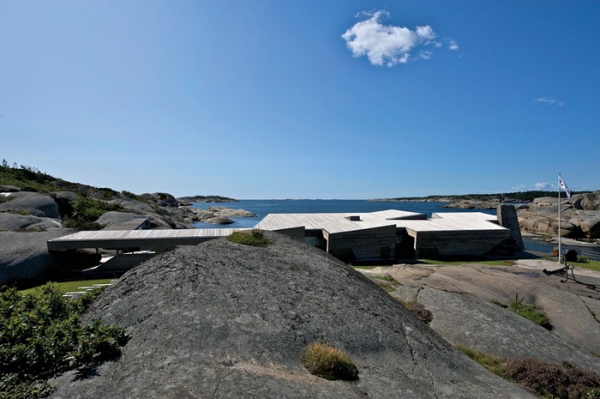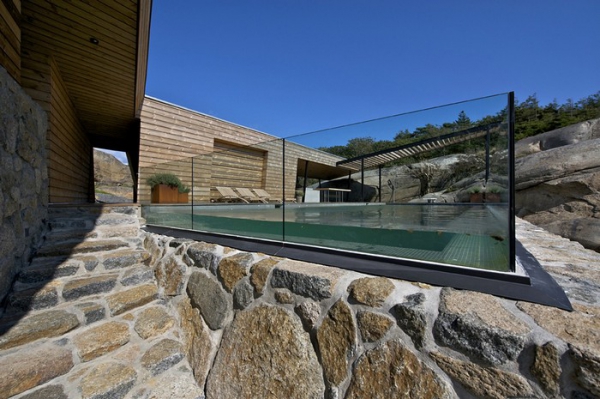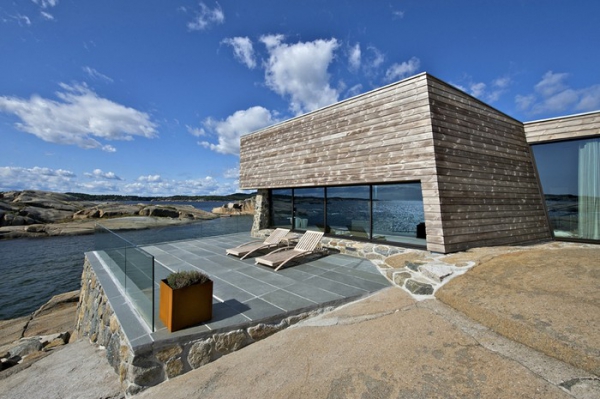 The house has a large terrace surrounded by a glass enclosure that does not spoil the views, and a beautiful swimming pool where you can spend many hours relaxing or working out during the warmer months. The pool was designed so that you almost feel as if you are swimming right up to the shore of the Atlantic coast. Inside the minimalist holiday home you will find comfortable furniture and light, airy spaces. The large windows of the house let in natural light that brightens the whole place and makes it feel warm.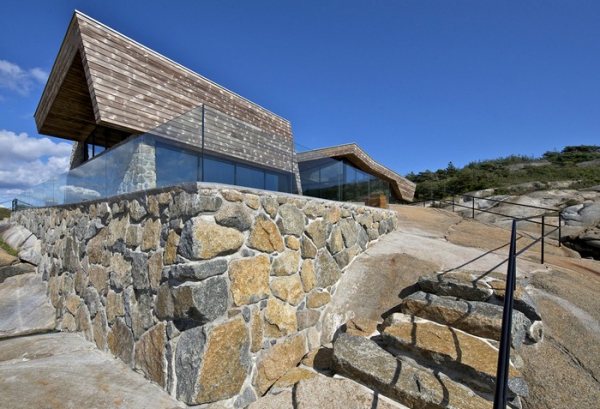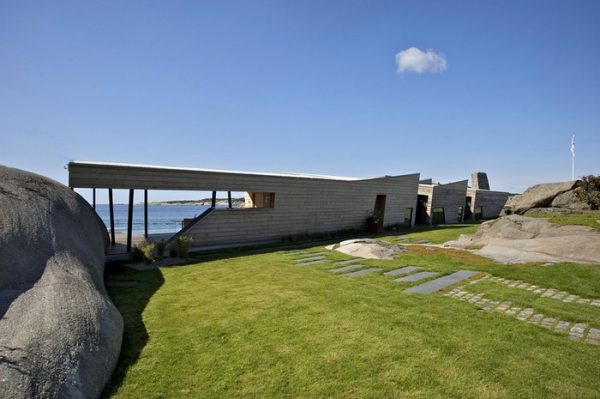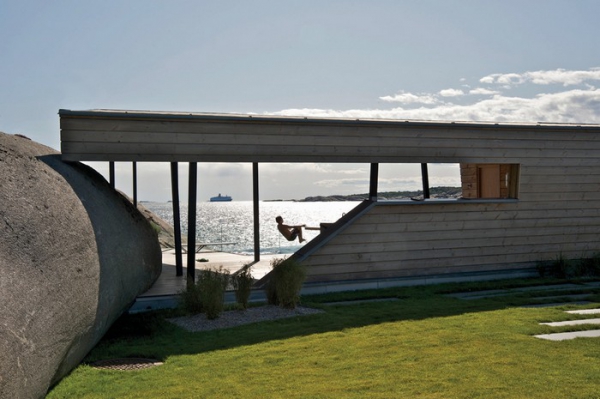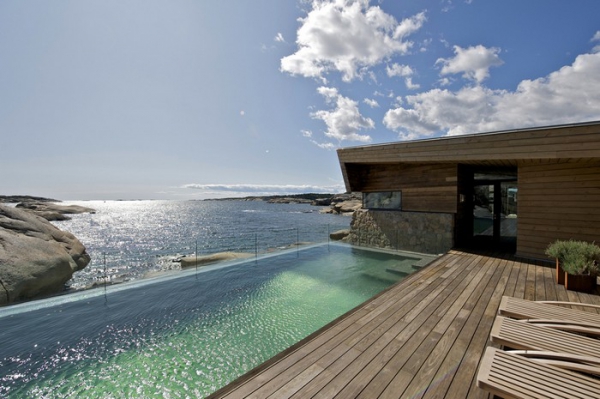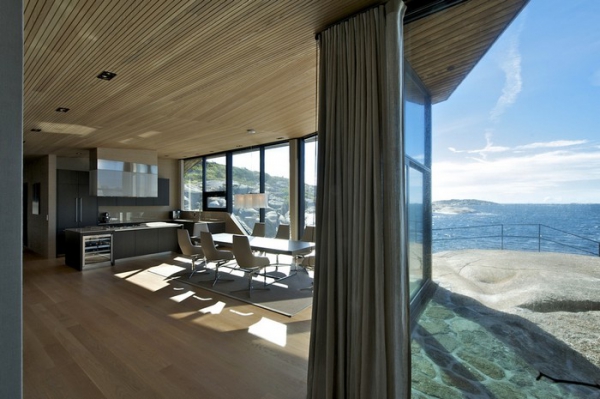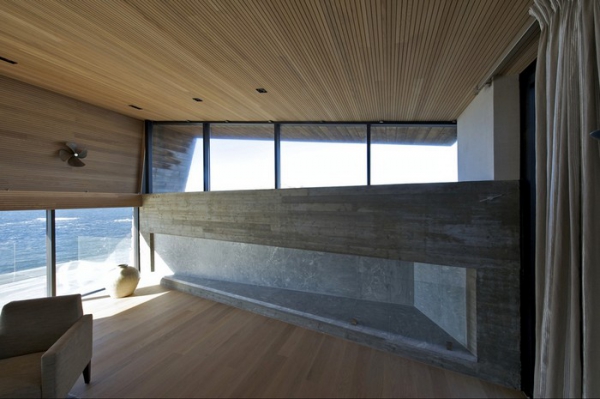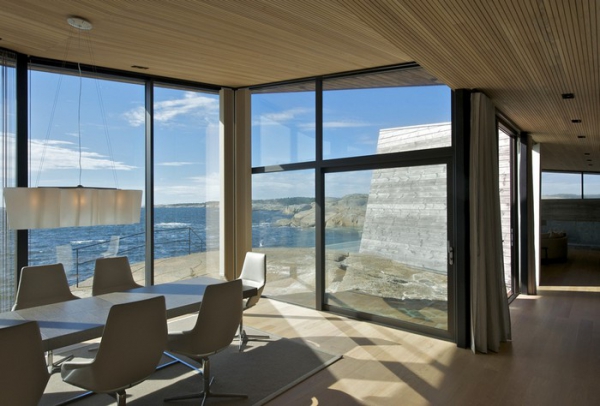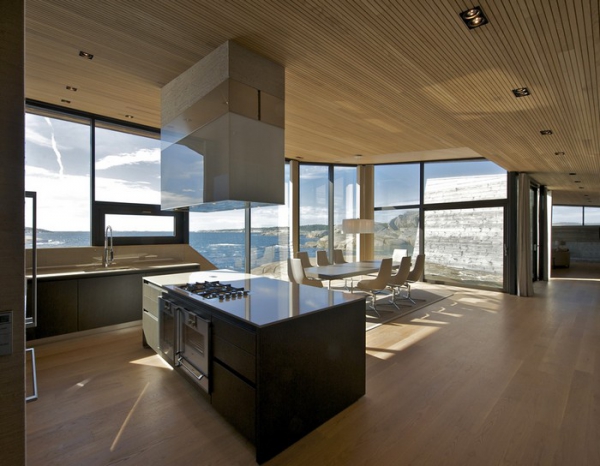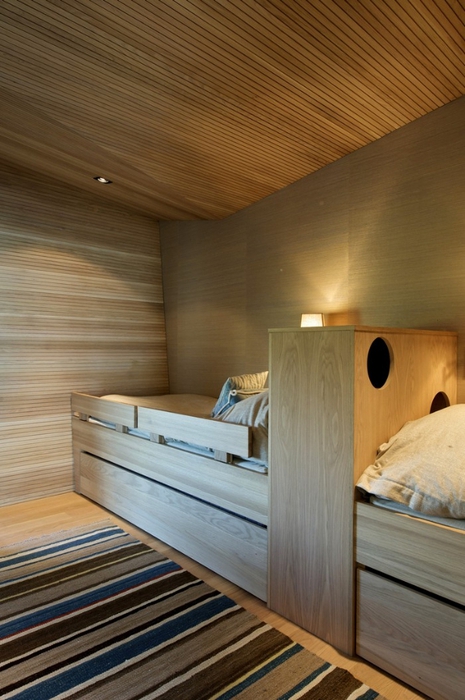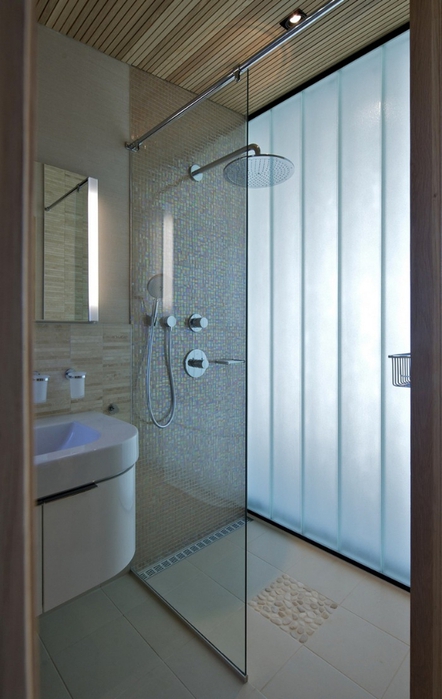 This minimalist holiday home in Norway is truly stunning and built so that it fits in with the surrounding scenery and enhances it. You will find everything you could need at this house but without the frills and extras that some designers prefer.