On the German coast of the North Sea, in Föhr, this converted holiday home, is a former hay barn. Created by Karin Matz Arkitekt, this fantastic home's exterior is composed of brick and thatch. The interior design uses wood, tile, and five hundred meters of blue polypropylene rope.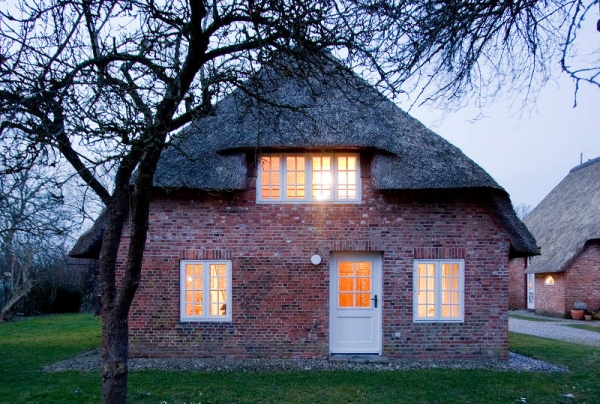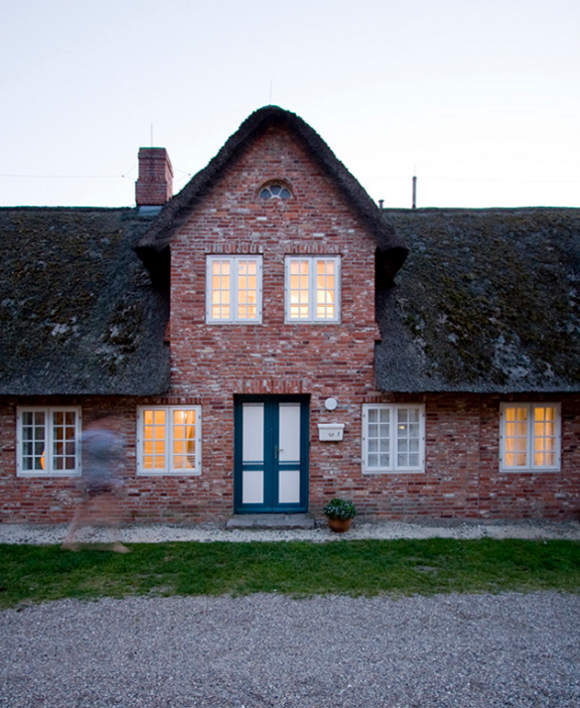 The red brick, dark gray thatch, white windows, and decorative door, look fantastic together on the outside of this holiday home. Entering the home, light hardwoods line the floors, and wood beams identify the ceiling. Minimal furniture and white tile accent walls, with one muted blue dot, make up the space. The dining area has a simple wooden table with four chairs. The kitchen, a rectangular space, has white countertops and light wood cabinetry, matching the floors.
Bright blue rope, stretched from ceiling to floor, lines the staircase. The creatively used rope, is reminiscent of harp strings. It adds a boldness to the space, and foreshadows the color to come, in this holiday home.
The bedrooms are painted completely teal, and along with the architecture, they provide an enclosed and private place to sleep. In the master bedroom, there is a large white bed, and three windows in a row, nestled in a geometric shape. The rectangular lamps are the same color as the rest of the room, and built-in shelving and a white sink, provide space for dressing. There is a square cutout in the wall between the master bedroom and the adjacent office, connecting these two rooms. The office has a white desk, a wooden chair, and a gold lamp.
The second bedroom is also teal in this holiday home. Two striped twin beds are nestled closely together. On each side, of each bed, sits a matching bedside table.
A wonderful place to get away, with minimal distractions, and a creative use of design.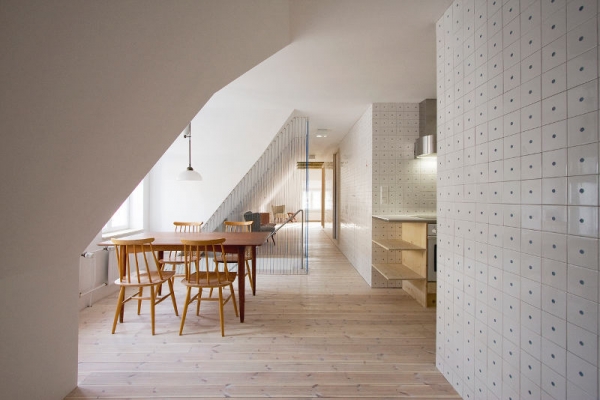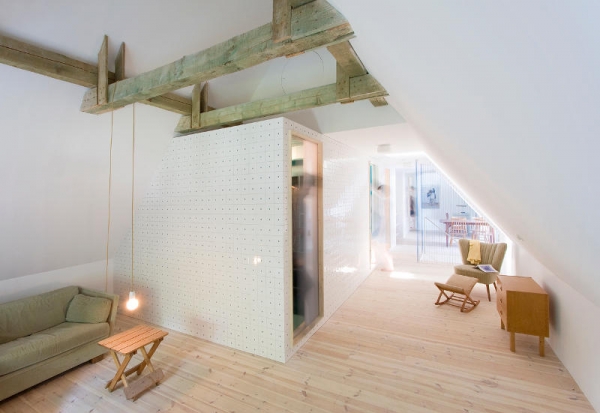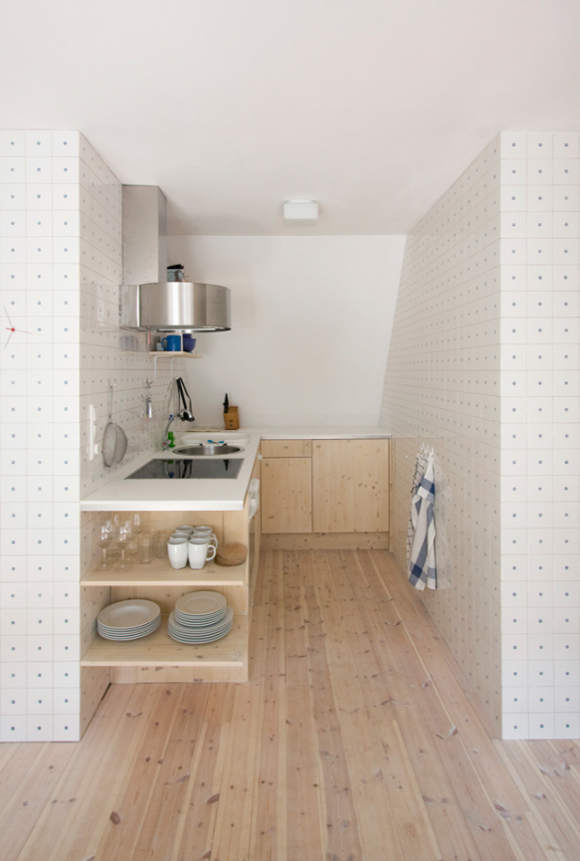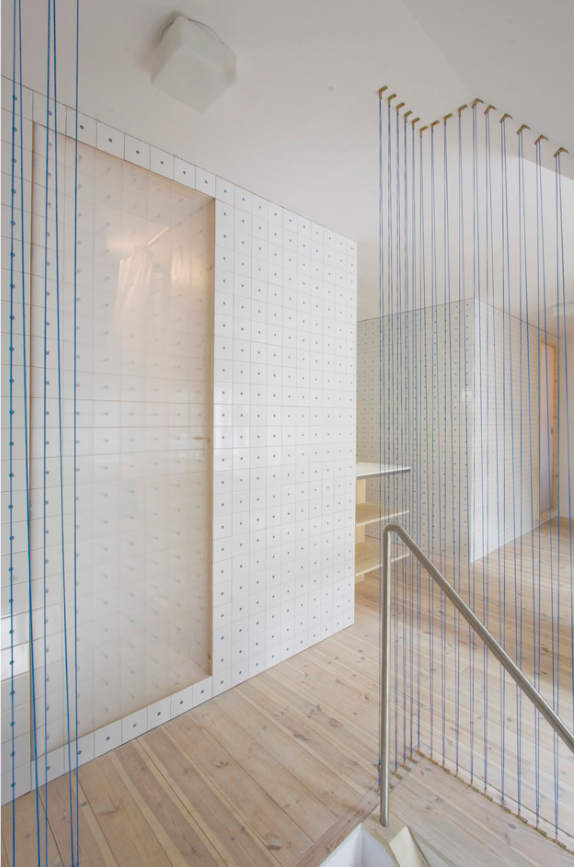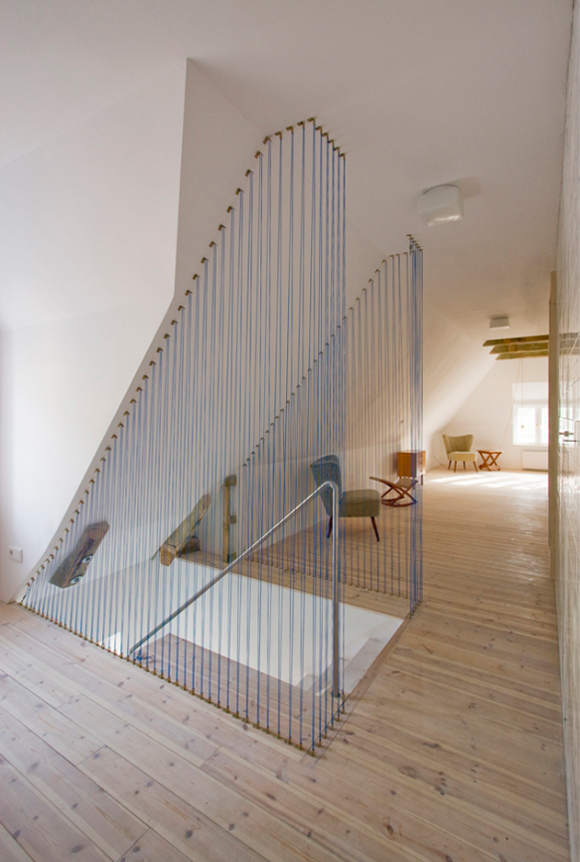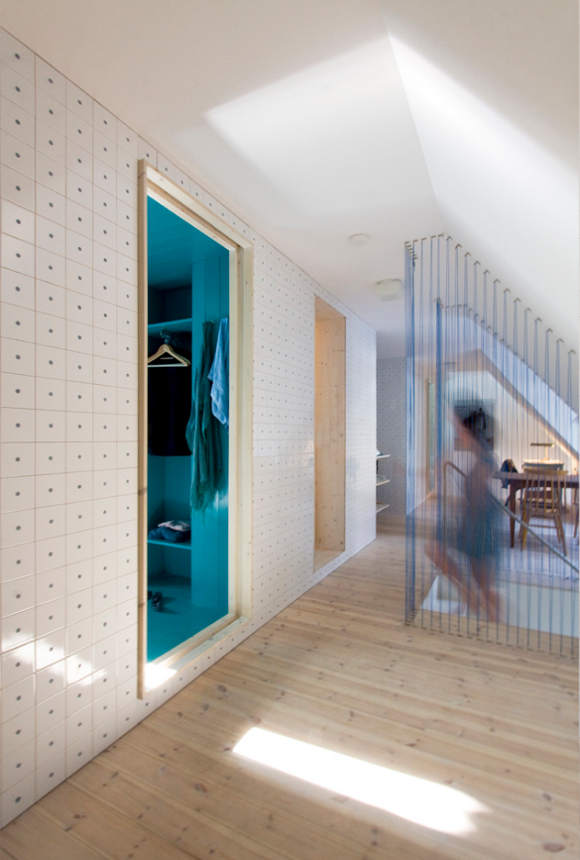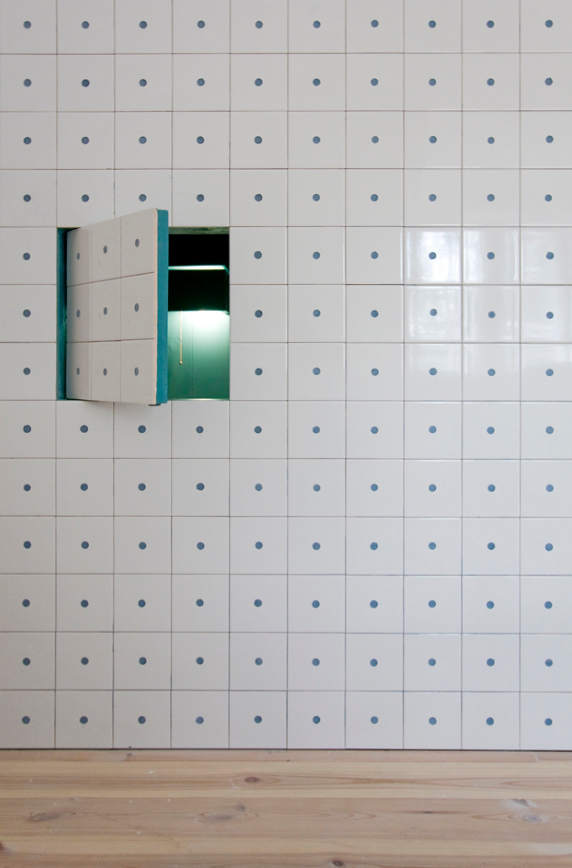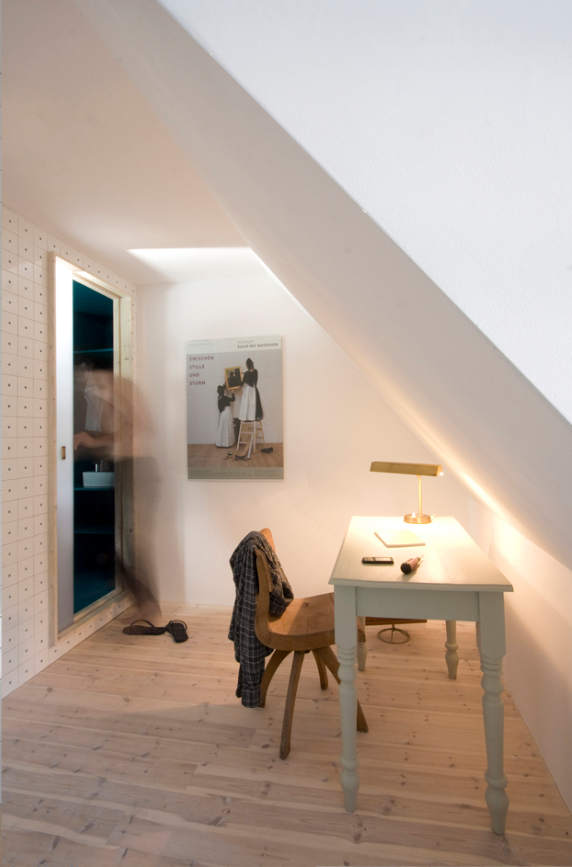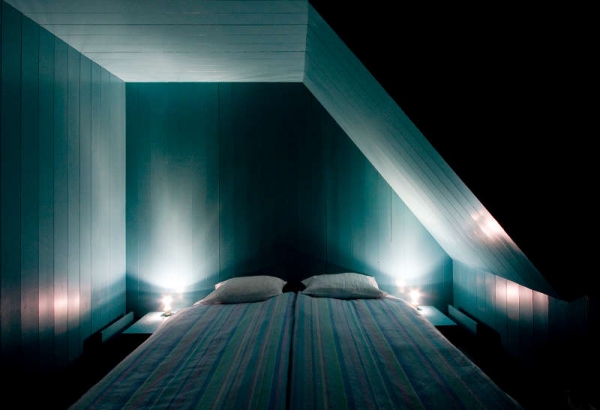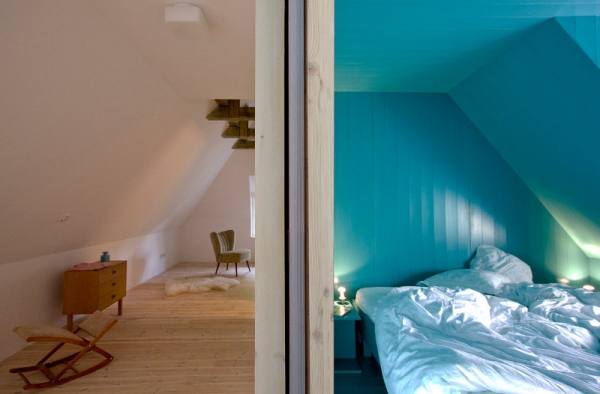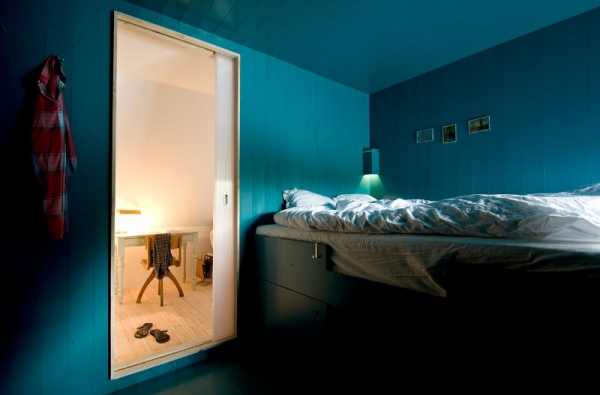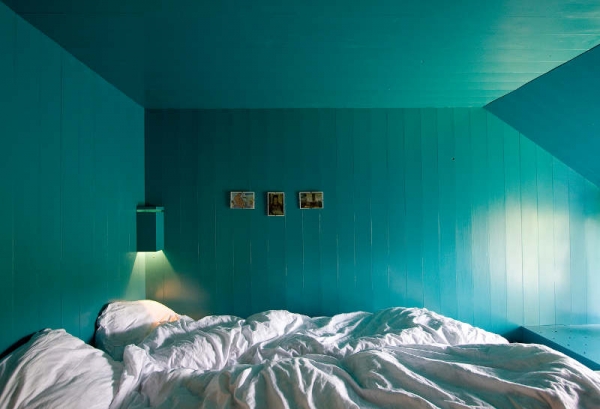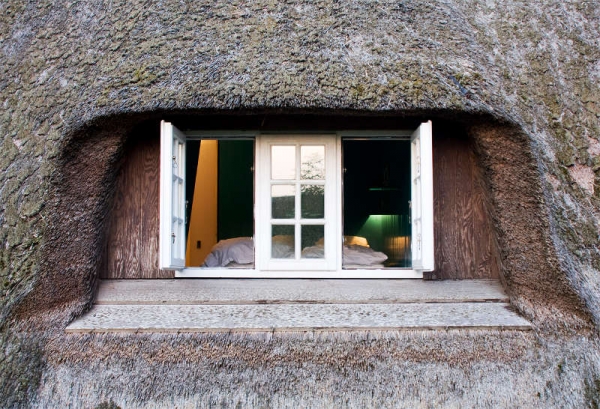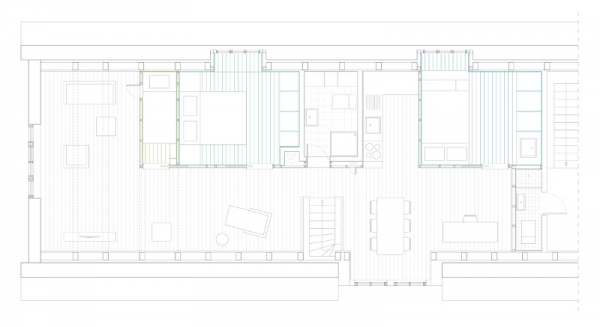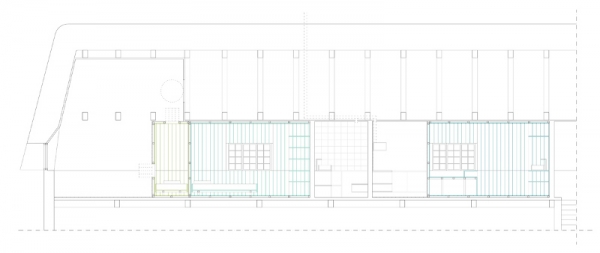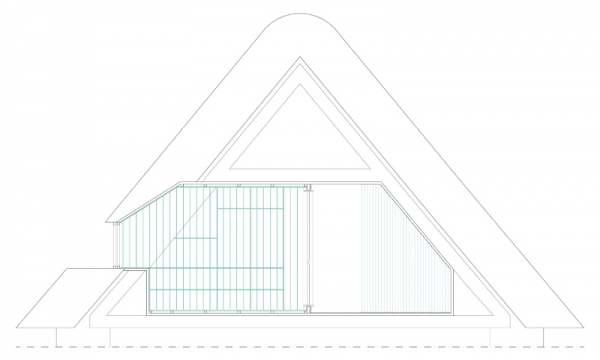 Images found on: Desiretoinspire