It's not a secret that we love a good bright interior, here at Adorable Home. So, it's not too surprising that we're a little bit in love with Depot Rotterdam, a Dutch design studio. Here are a couple of our favorites.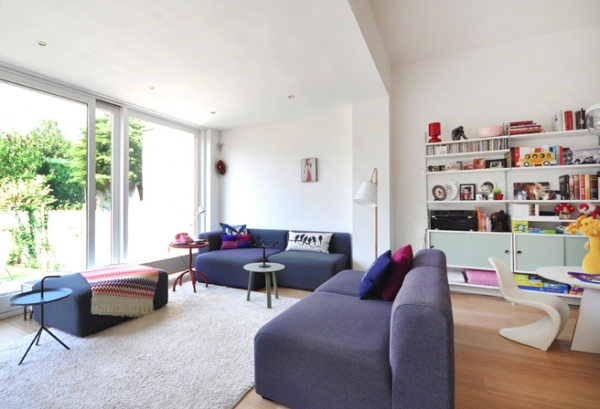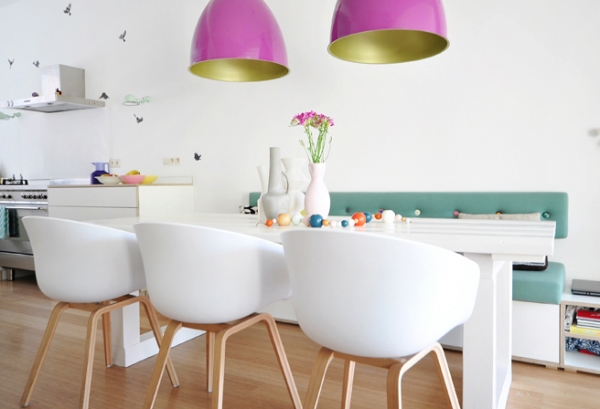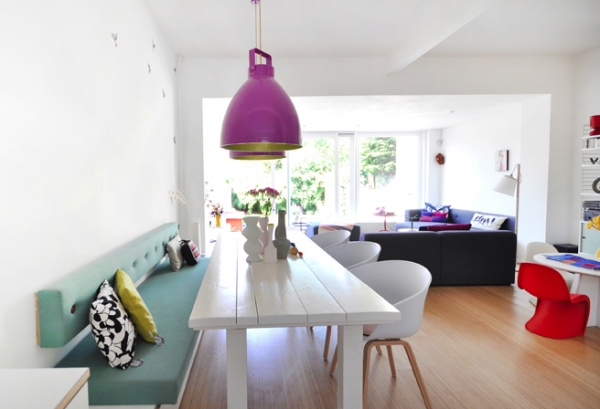 This bright interior reminds us of a beautiful candy land. The bright white background and the bright candy colors, give us a sense of joy and enthusiasm. We love the violet-blue sofa with the bright pink and violet pillows.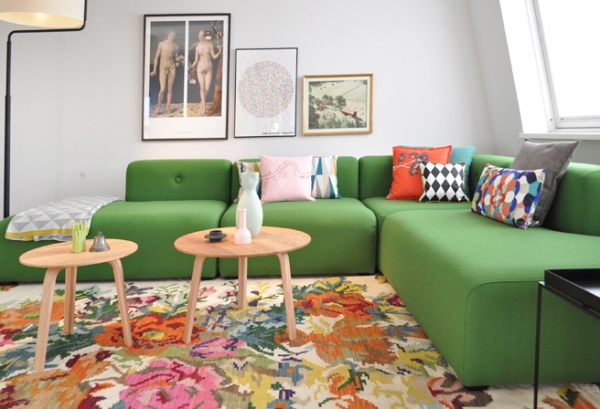 The bright green sofa is outstanding. The patterned and solid pillows, complement the design, and even though florals aren't necessarily our thing, we love that rug. The two wooden tables are the perfect touch.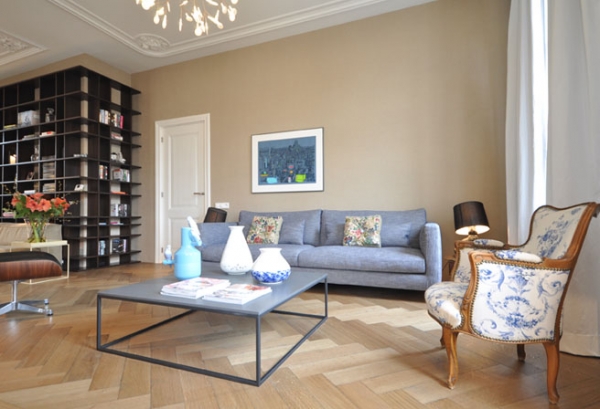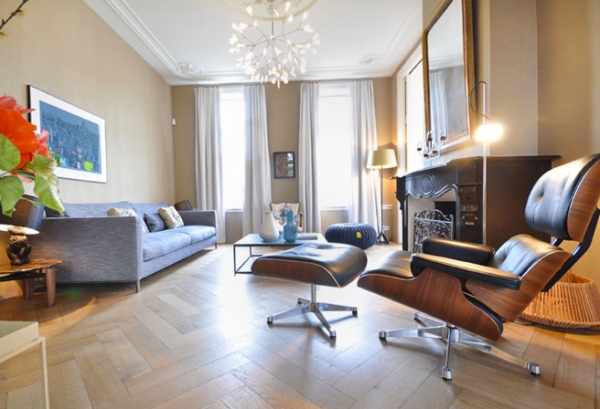 You can still have a bright interior with slightly muted tones. This room is gorgeously elegant. The vintage chair, the Eames chair, the fireplace, the branch chandelier, and the denim-like sofa create such a beautiful space.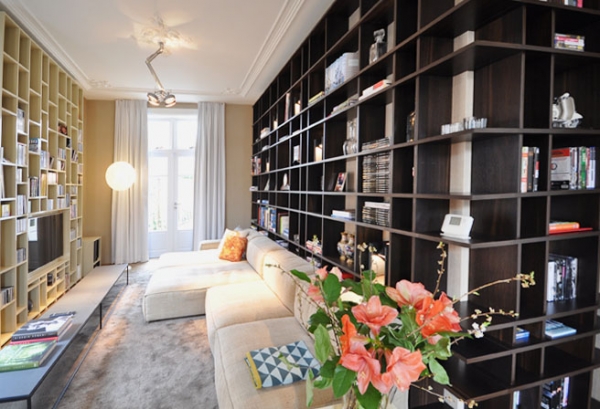 This has to be the most comfortable space ever. This cozy room has floor to ceiling shelving, with a beautiful lengthy sofa, and an equally lengthy table. If this was our living room, we'd never leave.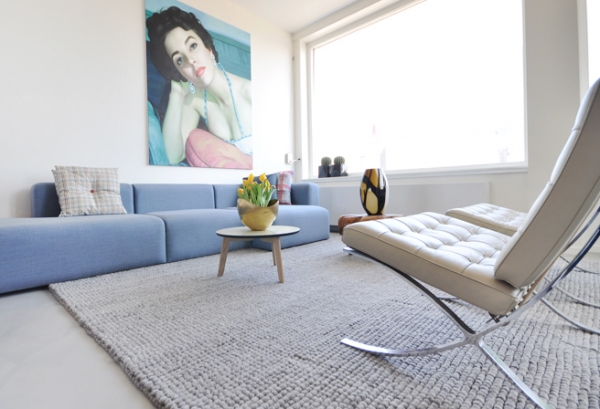 This bright interior adds a delicate touch. The light blue sofa, white leather chairs, and the picture of Elizabeth Taylor, gives this space a fantastically simple elegance. The large rectangular window allows for an enormous amount of natural light, effectively brightening the room. Next to the sofa, phenomenal blue chairs and rose gold lighting, add interest and beauty.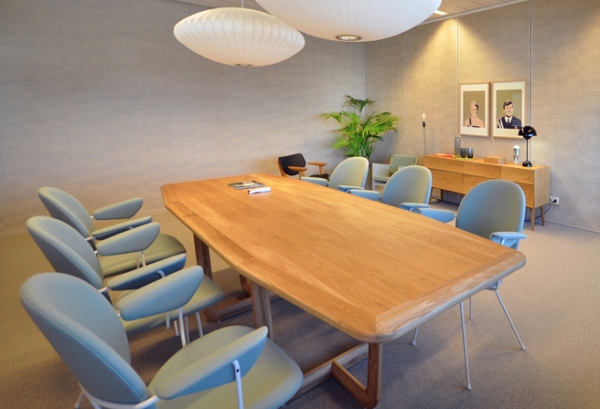 This mid-century conference room is fantastically done. We love the wooden table and the pale blue chairs. The white lanterns are a fabulous touch.
These are just our favorites, all of these bright interiors are absolutely gorgeous. Take a look at some of the other examples below, and let us know what you think. We hope you love them as much as we do.