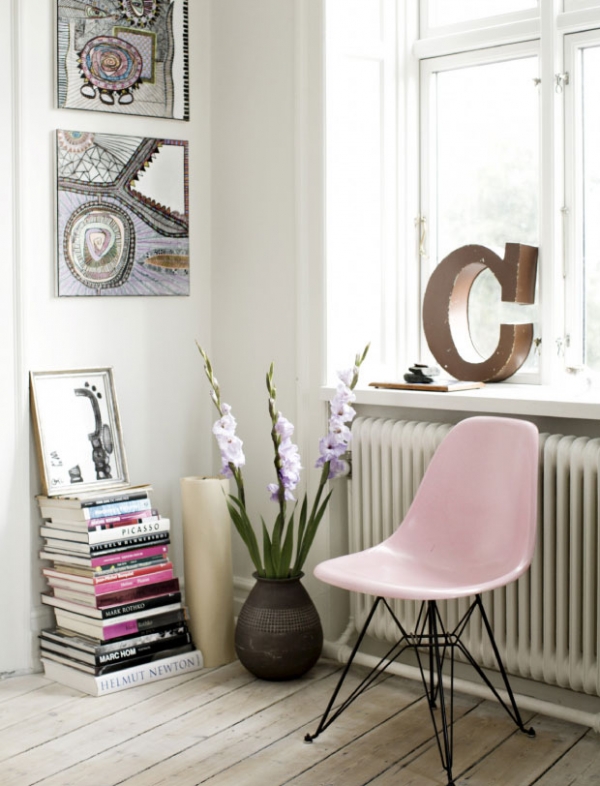 We are in love with the art décor in this Danish house. We are firm believers in the power of art in the home, and this gorgeous space is a perfect example of it.
Every piece of art in this home is stunning. And while the design is lovely on its own, with the artwork, it has that special something. The seating area has gorgeous hardwoods and fantastically large windows. A pink modern chair sits near the window, and a beautiful vase with gorgeous flowers, and a stack of books decorate the space. The C in the window adds a personal touch, and the art décor is fascinating. It has wonderful patterns and colors, bringing a lot of interest to the bright design.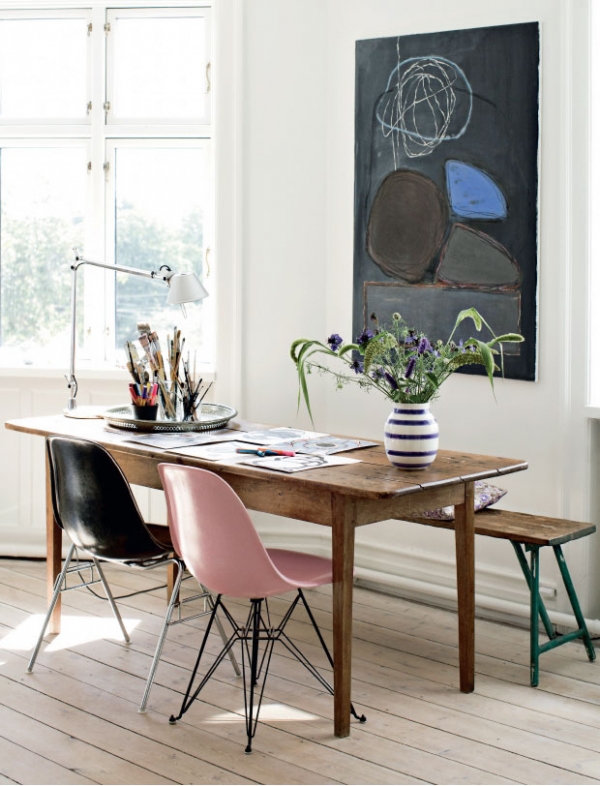 We love the simplicity of this space. A wooden table is surrounded by a pink modern chair, a black modern chair, and a wooden bench with delightful green legs. The blue and white vase full of lively flowers is a magnificent touch, and the brightness of the design is just gorgeous. The art décor contrasts the white in the room, adding interest, and brings a bright blue color to the outstanding design.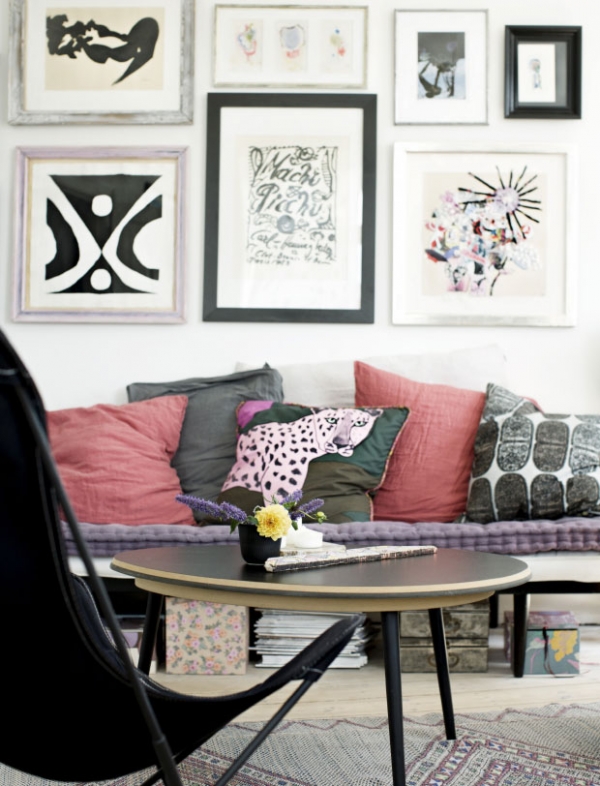 In the living room we have a collection of artwork. Beneath the engaging art, a beautiful sofa is filled with amazing accent pillows (we are particularly fond of the gray and white one). The rug is marvelously detailed, and on the rug, a black and wooden table occupies the space.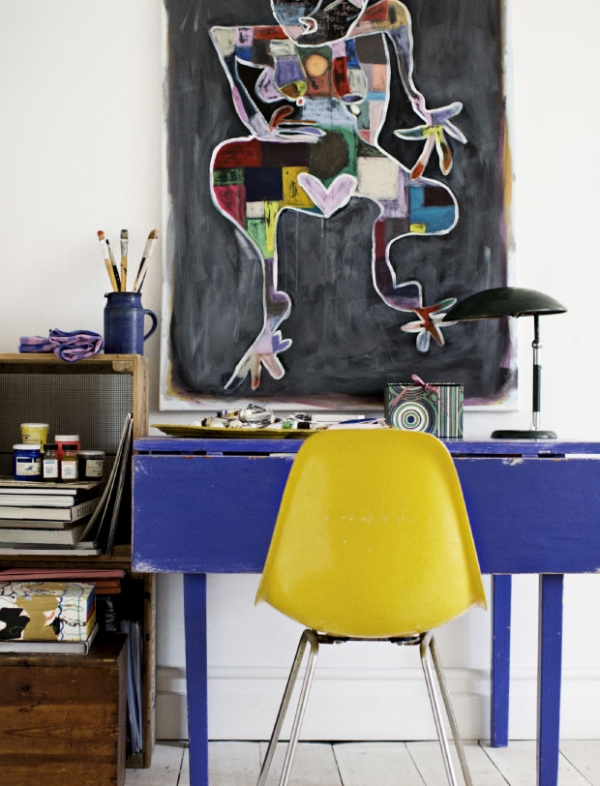 This is our favorite area in this Danish house. The brilliant blue desk is wonderfully complemented by the modern yellow chair, and the artwork is phenomenal. The artwork and the furniture fit together perfectly, creating a significant amount of interest. The worn wooden shelving is a fabulous addition, bringing a bit of warmth to the design.
What do you think about this wonderful art décor?