In Budapest, this positively amazing home belongs to Belgian couple, Margit and Geza Hamori. It is full of wonderfully fresh apartment ideas, energy conserving appliances, and beautiful light. Lovers of contemporary design, Margit and Geza completely gutted this home, "to create a homey, light, and happy ambiance." One of the fresh apartment ideas used in this fantastic house is the inclusion of a lead pattern. They used the ellipse throughout the home, fashioning an outstanding continuity in the design.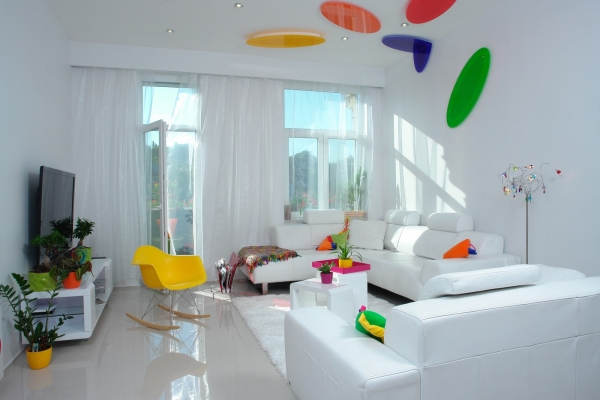 The living room is absolutely gorgeous. According to the owners, "We tried to place every piece of furniture on the walls, so as to give a floating feeling to it."
Snow white leather sofas fill this beautiful room. White tables, a plush white area rug, and a white entertainment center complete the space. Bright colors are added through accent pillows, trays and vases, throws, a yellow chair, a lamp, and fabulous wall décor. We adore the creative and unique wall shapes, they add a playful tone to the design. Windows and patio doors allow for natural light to pour into the room, and sheer curtains contribute a bit of privacy and an ethereal feel.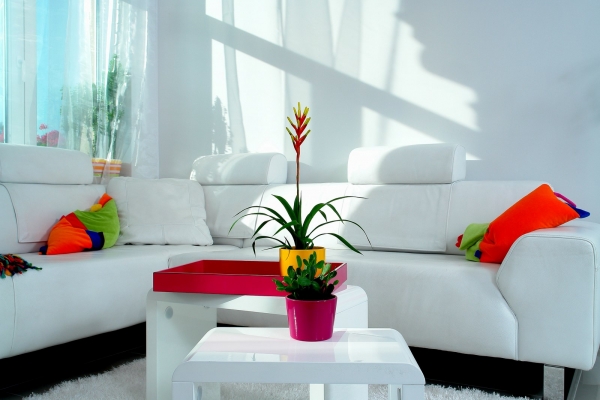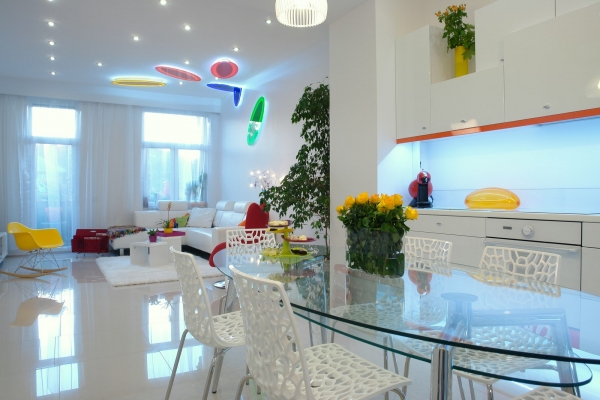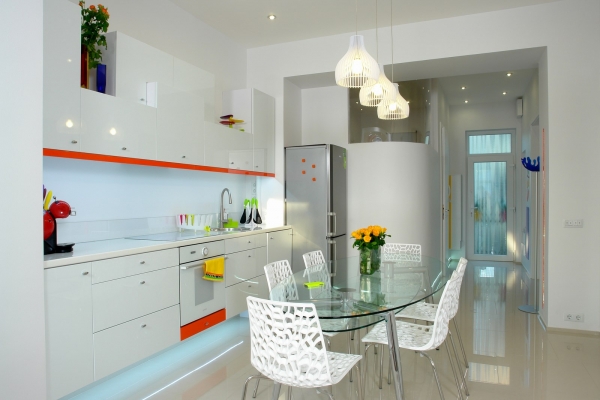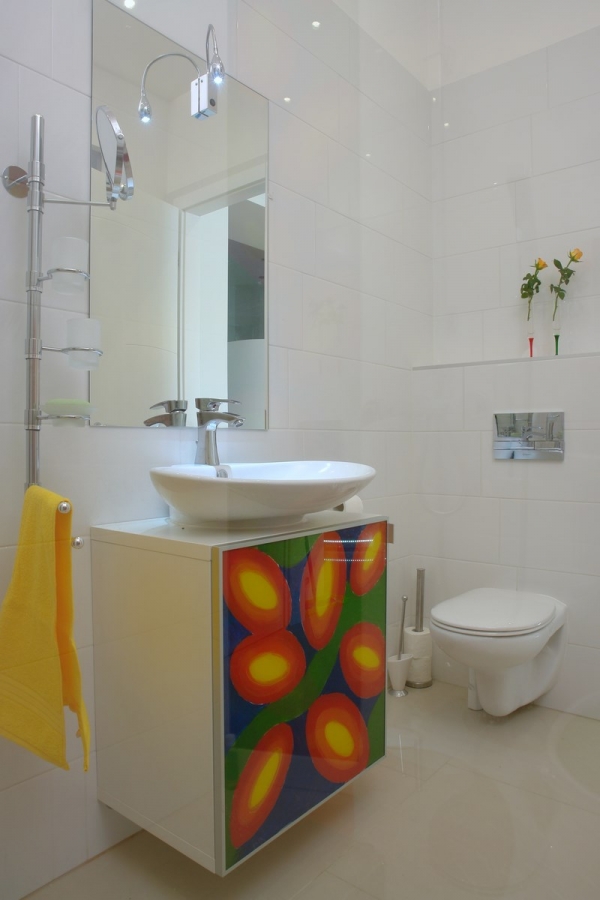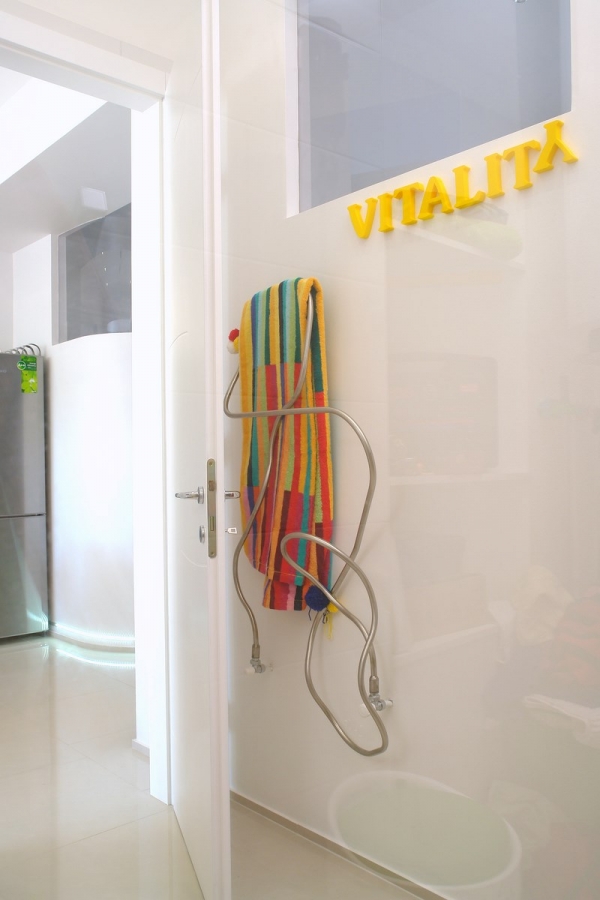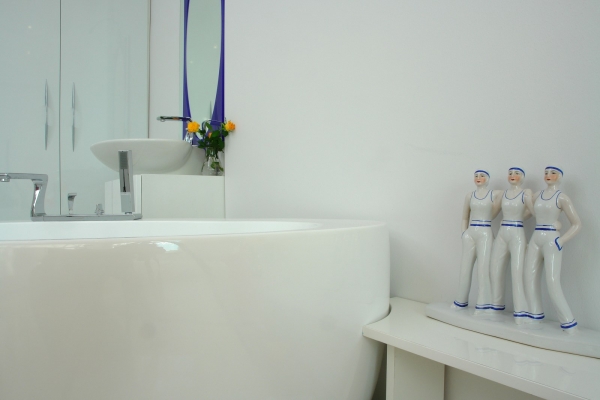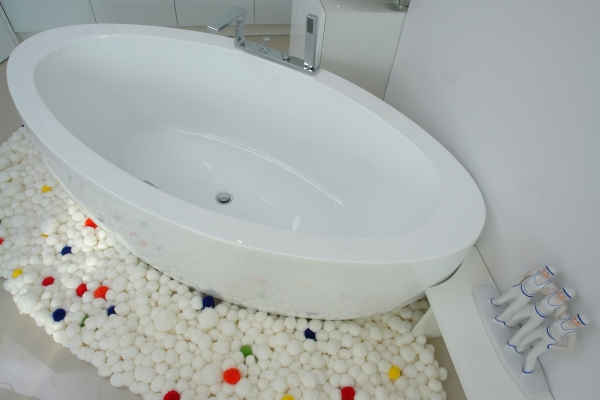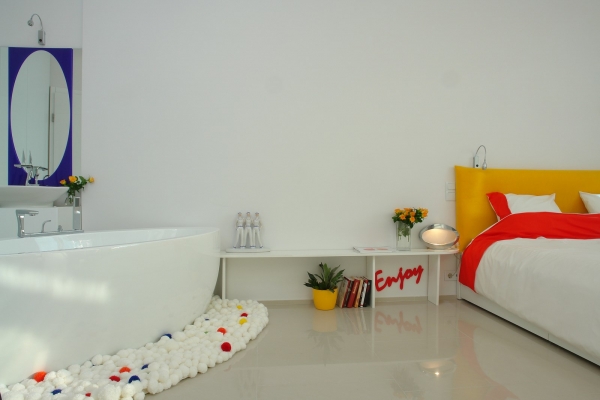 Margit and Geza paid special attention to the bedroom and bathroom in this Budapest home. They wanted it to be an "island of regeneration." In the bedroom, there is a comfy white bed with marvelous bedsheets. The bright orange headboard is phenomenal. A fabulous white table lines the wall, and it is adorned with statues, flowers, a sleek lamp, books, and an enjoy sign. A large bathtub sits off to the side. We are in love with the popcorn-like handmade rug, it is wonderfully creative, and it accents the tub perfectly.
The fresh apartment ideas used throughout this home are out of this world. We love the ellipses, the bright colors, and the creative accents. Margit and Geza set out to create a light and happy home, and we think that's exactly what they did.
Absolutely stunning.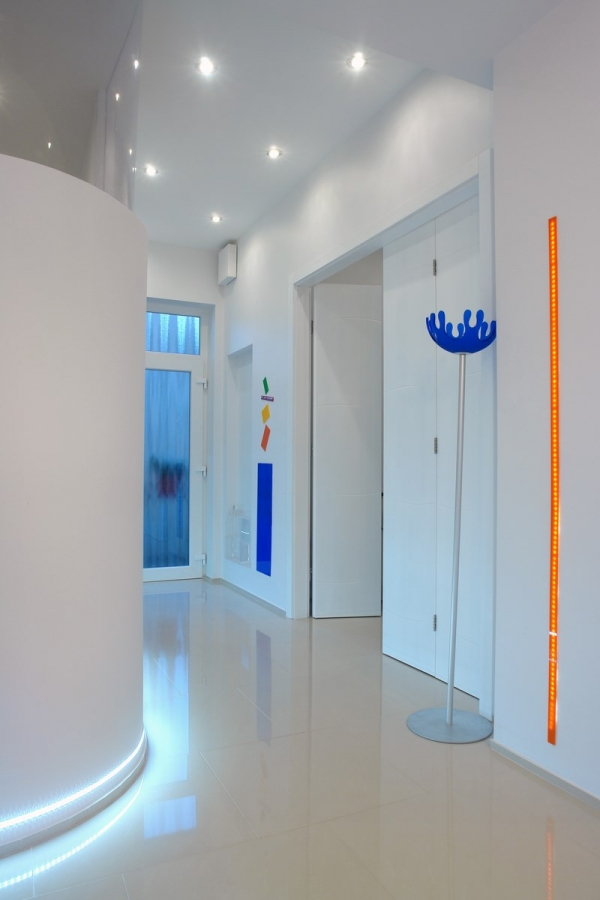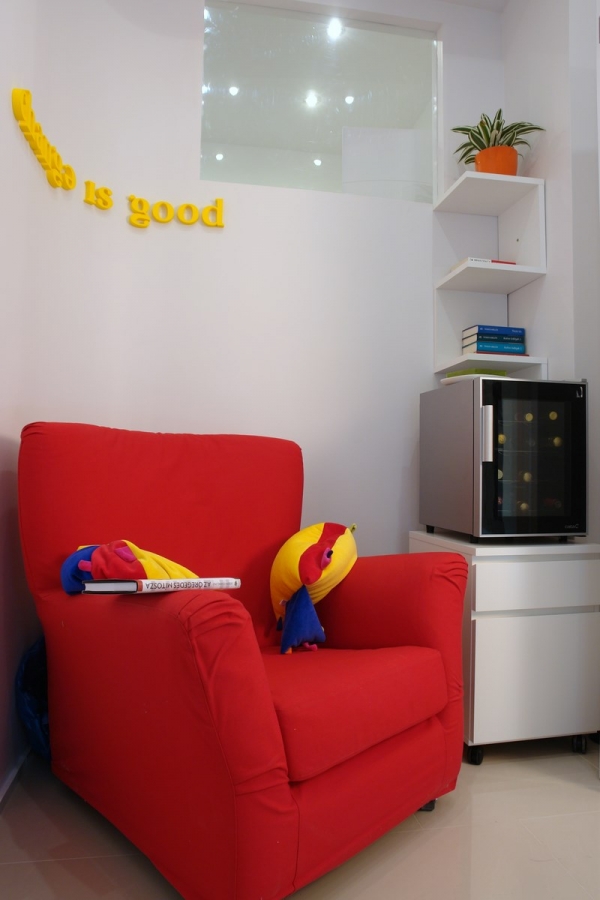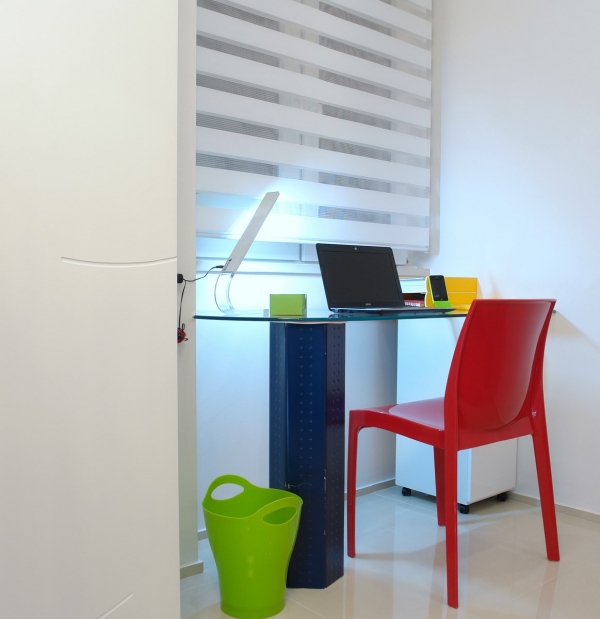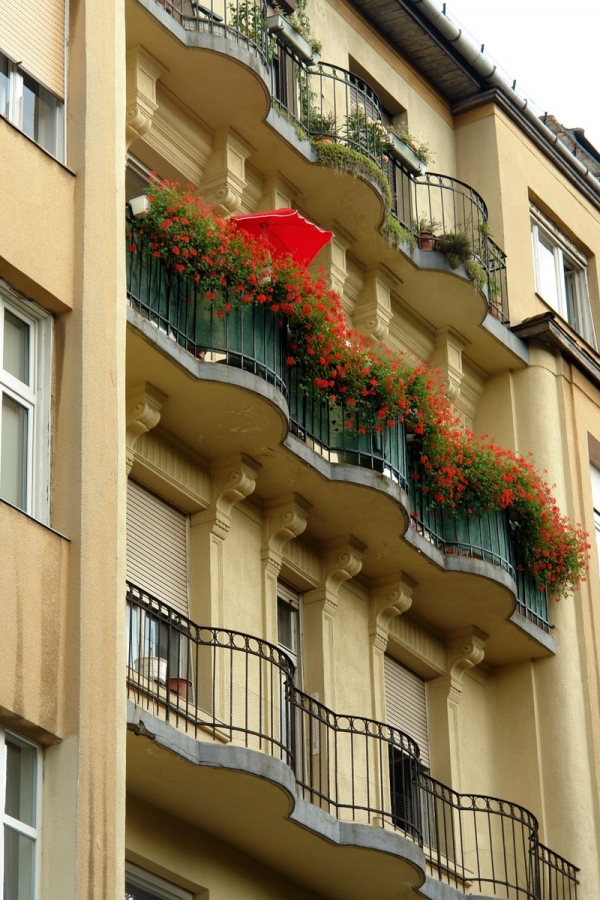 Photos by Péter Kőrösi