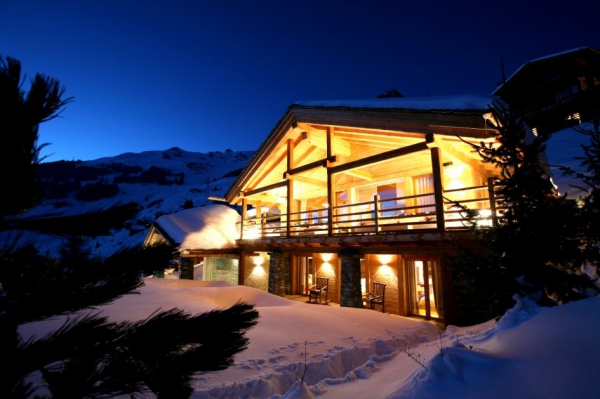 Bringing together the very best a cozy winter holiday has to offer, this stunning and indulgent spa chalet is the ideal getaway home for those looking to unwind in style. The Chalet Spa Verbier explores modern living and technology to create space for sheer comfort in the lap of luxury. Set in the scenic reverie of the Swiss Alps in Verbier, it encapsulates the triumphs of man and nature.
The spa chalet offers a variety of spaces and facilities to revive your mind, body and spirit. Accommodating up to ten guests, it comes with a fully fitted and generously sized spa with an outdoor Jacuzzi, a Scandinavian rock sauna and hammam as well as an elegant therapy treatment room. An infinity pool with a massage fountain and poolside bar offers opportunities for both play and relaxation. An outdoor cedar hot tub, like the Jacuzzi, benefits from the breath taking views – afforded by its stunning location – while snuggled in utter warmth and calm. There is also a fully fitted gym to keep you on your toes, no matter what the weather conditions.
The interiors are furnished with a contemporary restraint that allows for these spaces to offer a vast array of facilities and technology without cluttering them up. While wood is the dominant construction material, a diverse range of surface finishes add a further stroke of inviting charm and visual delight.
This spa chalet spells indulgence and is ideal for special holidays when all you do is relax, rejuvenate and revive.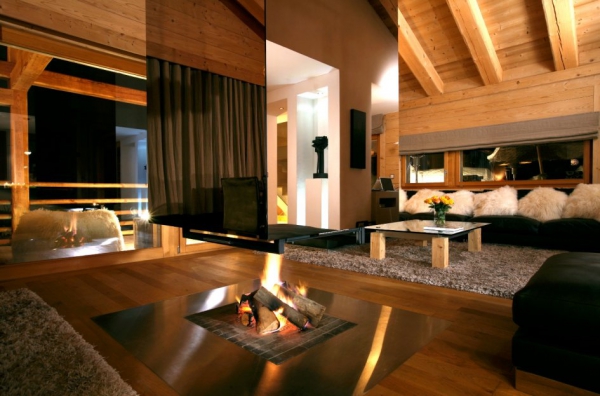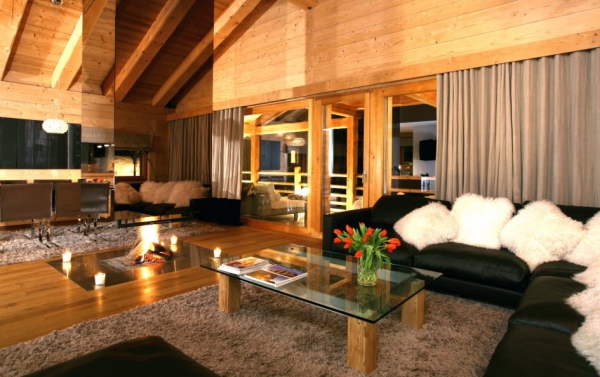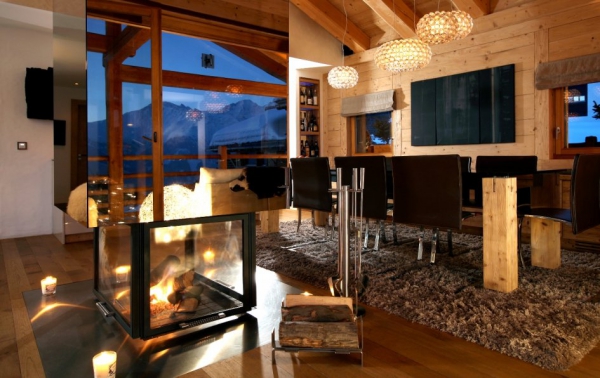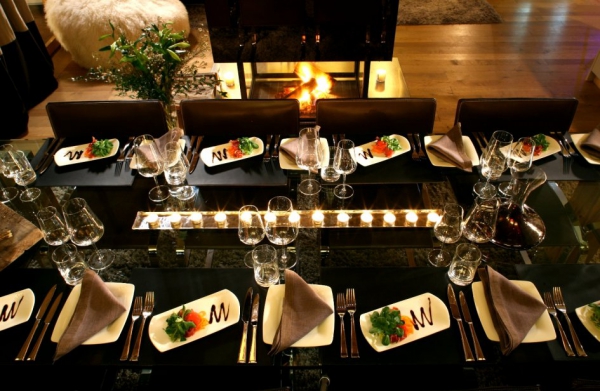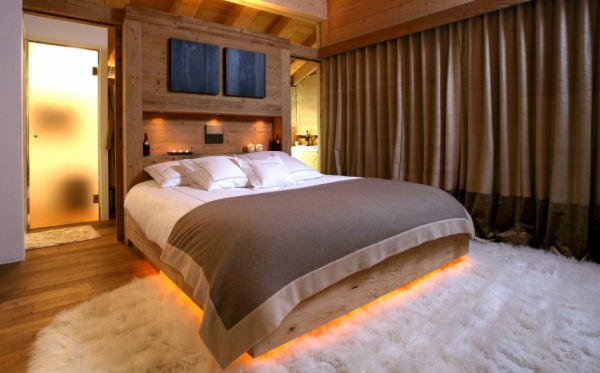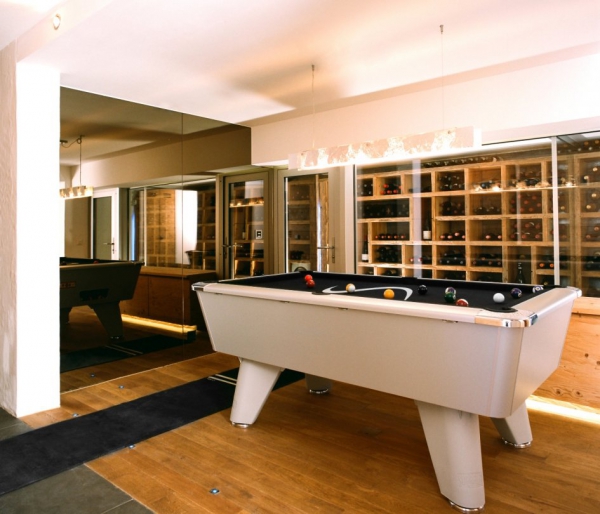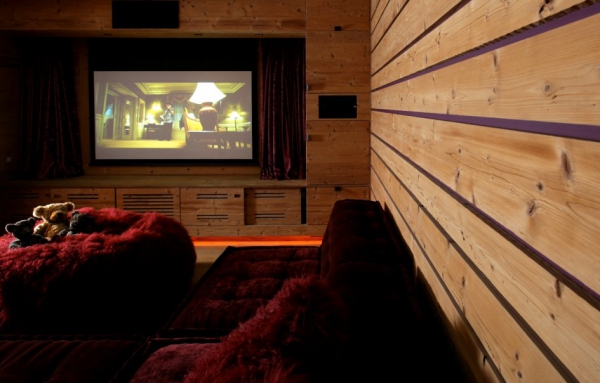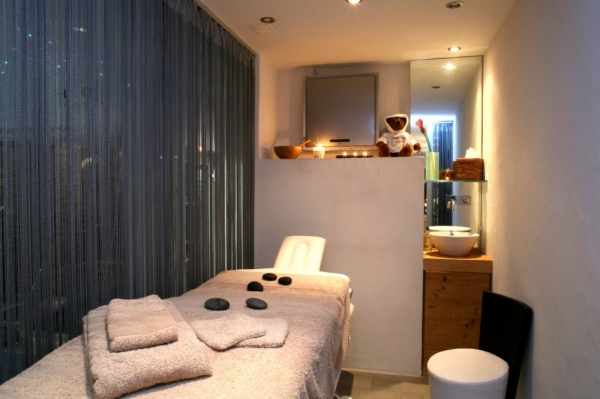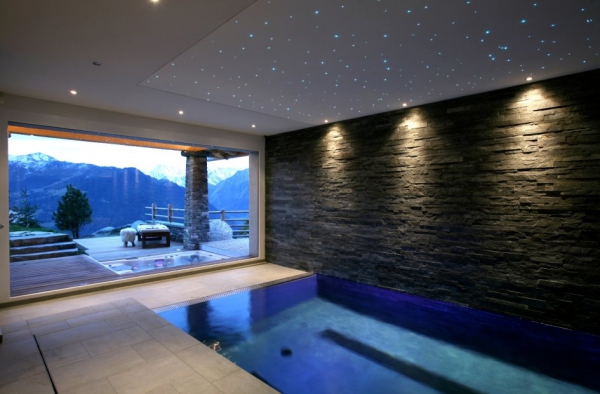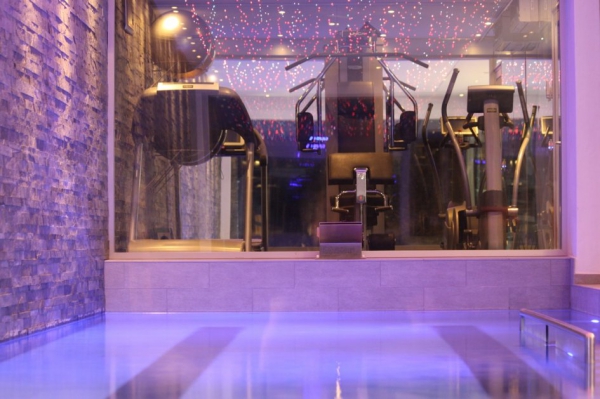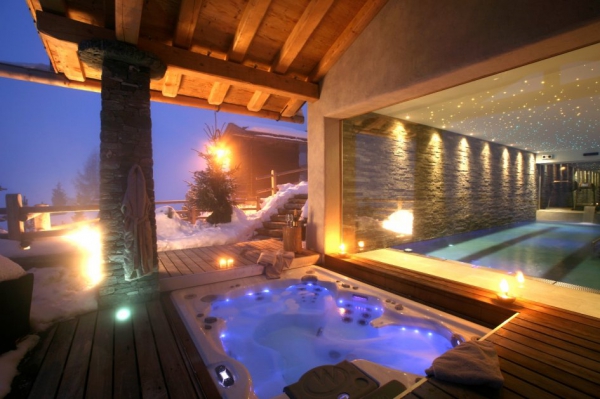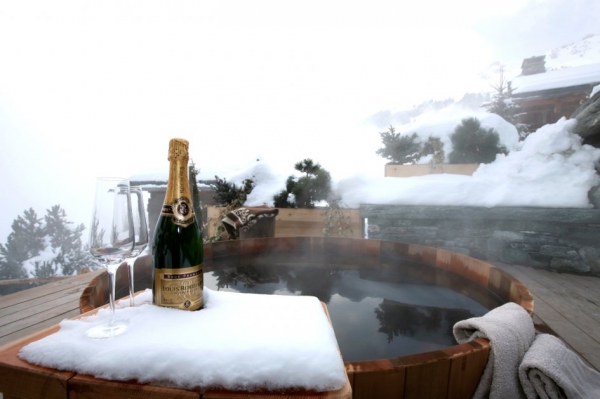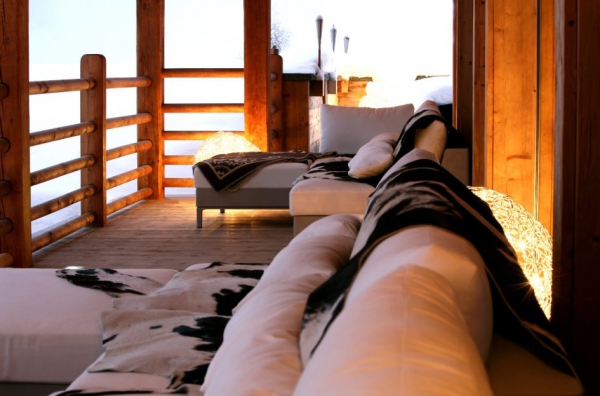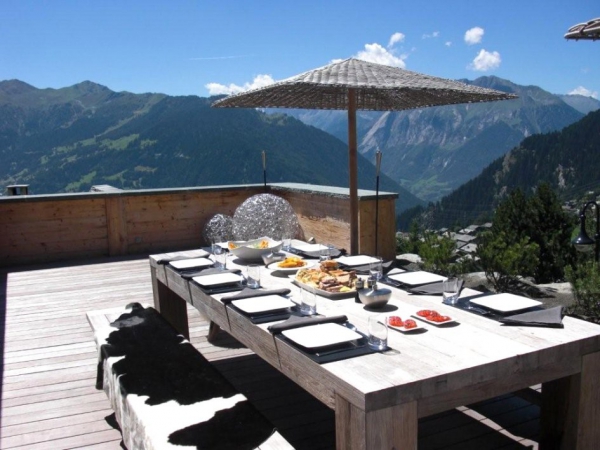 Images found on www.ultimateluxurychalets.com