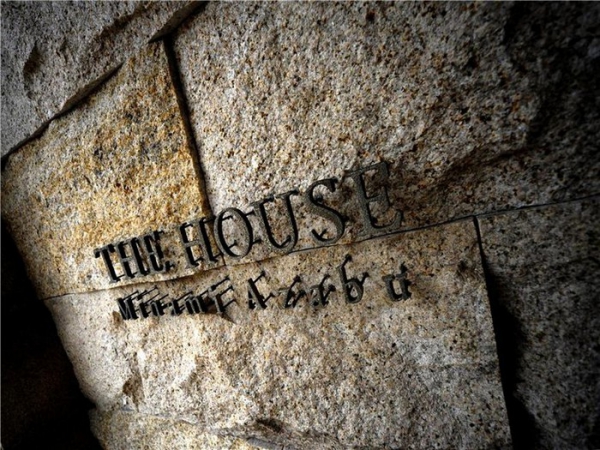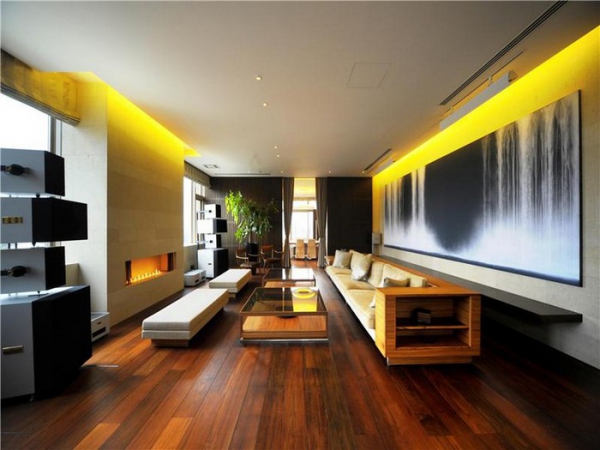 If you have ever wondered what one of the most expensive apartments in the world looks like then take a peek at this wonderful place – where the luxurious apartment interior far exceeds the dreams of many people. Named "The House" this apartment is situated in the most sought after and expensive section of Tokyo, Japan. For the princely sum of approximately $53,000 a square meter this apartment has a lot to live up to.
Every square meter of this luxurious apartment interior has been planned and designed to be beautiful and many of the furniture pieces were made to order – therefore unique to the apartment. Natural materials such as high quality wood and stone are found in every room. The apartment has some amazing features, we love the huge walk in dressing room with space for as many pairs of shoes that you could ever wish for.
Just imagine relaxing in the stunning round bath tub with spa jets and a view, or hosting a wonderful dinner party for friends with fantastic food cooked up in the modern kitchen. This luxurious apartment interior is stylish, modern and furnished with great taste.