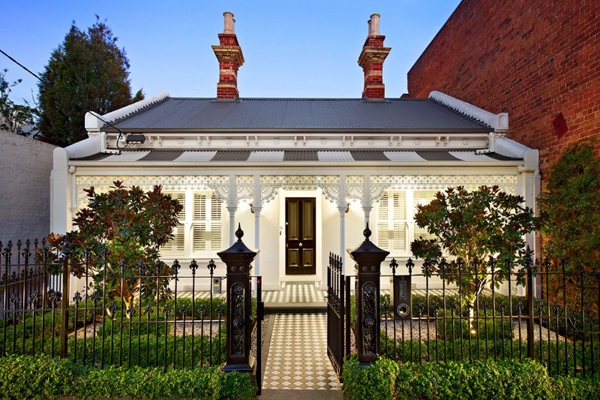 This gorgeous Australian home is an excellent example of old coexisting with new. The primary Victorian home dates back to around 1886 and has been renovated to maintain its beauty and original design. This lovely and contemporary two-bedroom extension, featuring Patio Louvre by Vergola, was added much more recently, and really exemplifies the more modern, cosmopolitan lifestyle.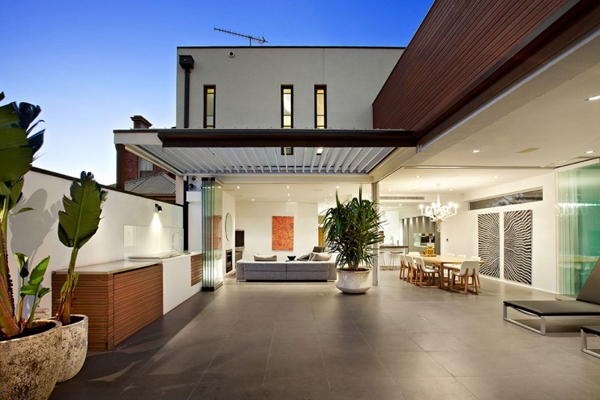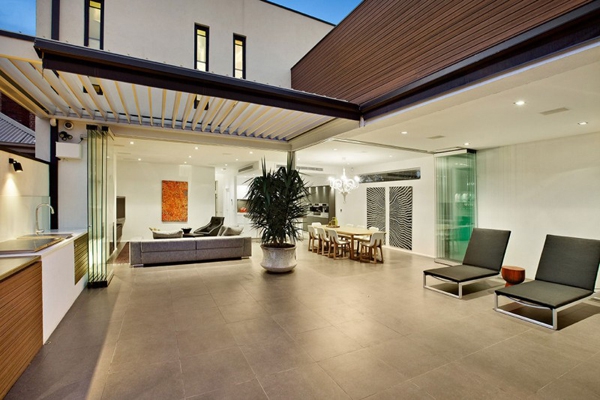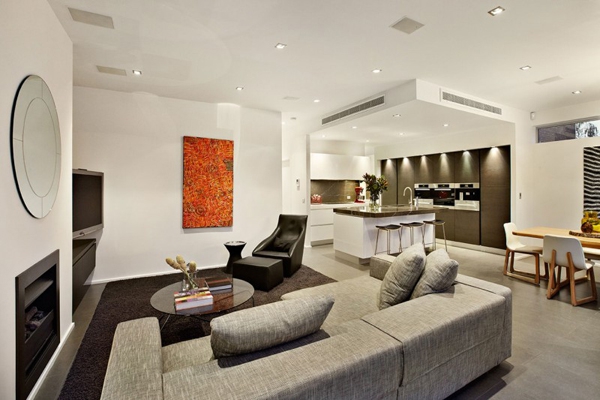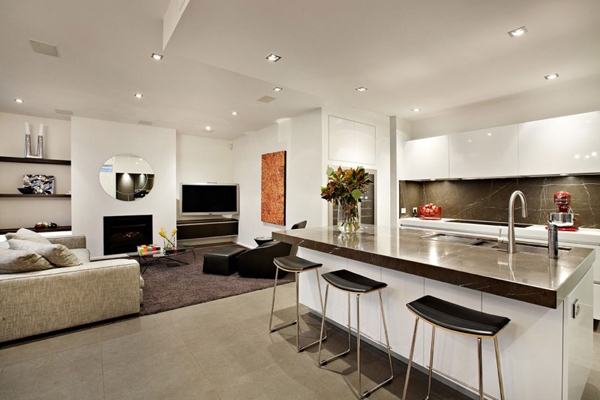 The use of natural colors, blacks, and creams all blend yet contrast very well together. The outside of the Australian home already has this done to perfect effect. The white home with black accents, even the ground has been done in a beautiful black and white design. Most of the rooms in the home have this done inexplicably well, and we especially love the idea of having black walls and light accents, as you will see in one of the living and dining areas.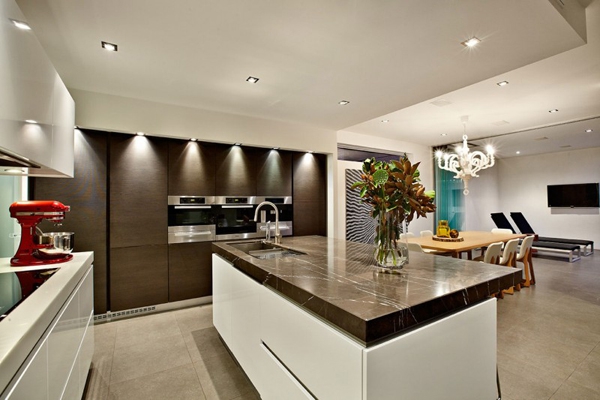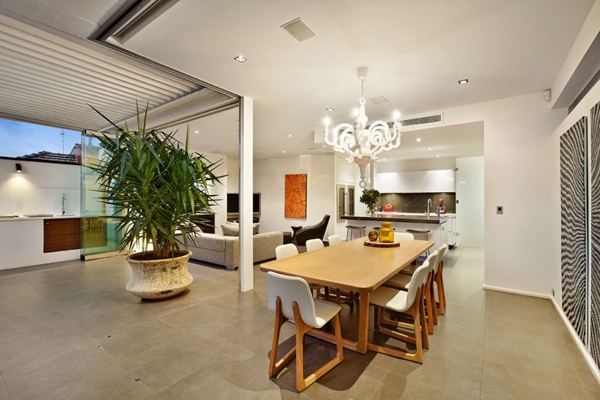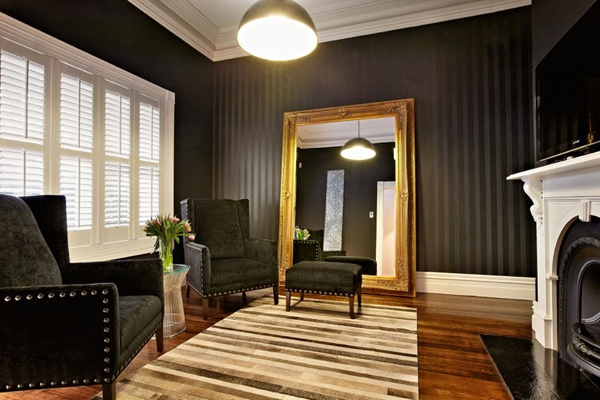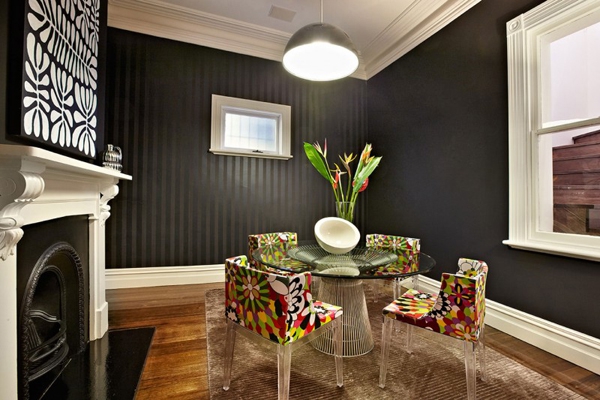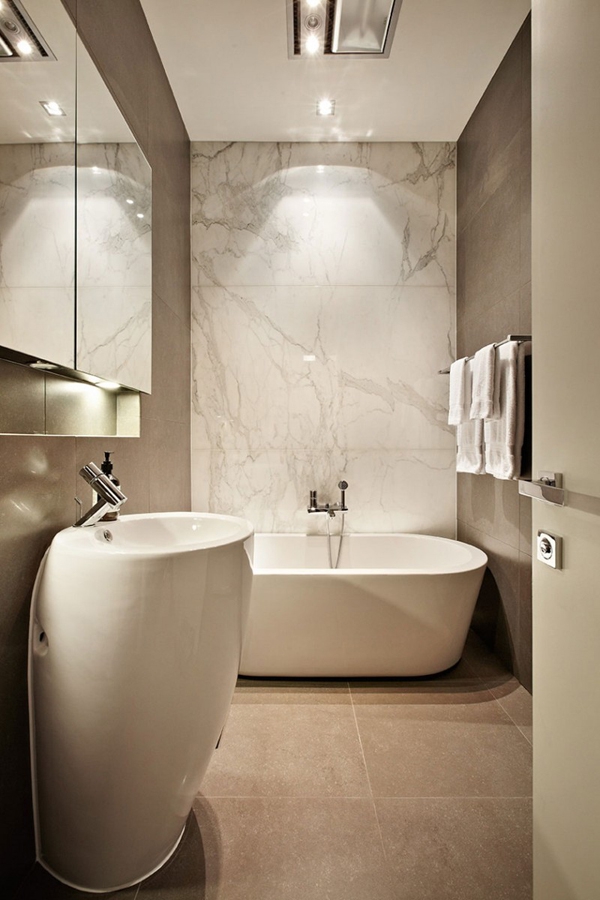 The natural elements used look perfect up against the stark color palette. The hardwood floors in the dining area contrast perfectly with the black walls, while the gray stone flooring throughout the rest of the home is also stunning. We especially love it in the bathroom—it looks great with the marble accent wall and stone sink.
This Australian home is a true testament to luxurious living!