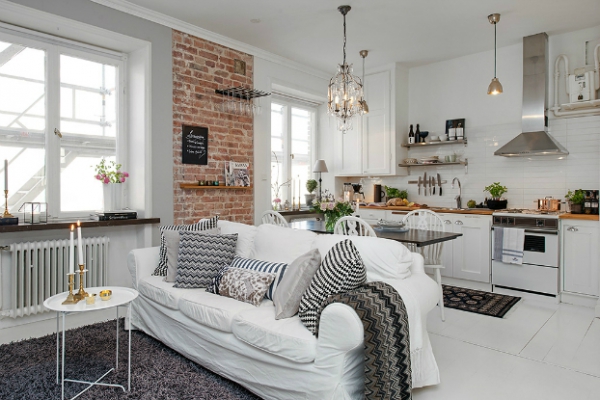 This lovely tiny home has Scandinavian charm, warmth and décor that is both appealing and makes the most of the space available. The open plan living area has been furnished and decorated mainly in white, which helps the apartment stay light and airy. Despite its small size you will be amazed at how the layout and storage solutions have maximized the space efficiently.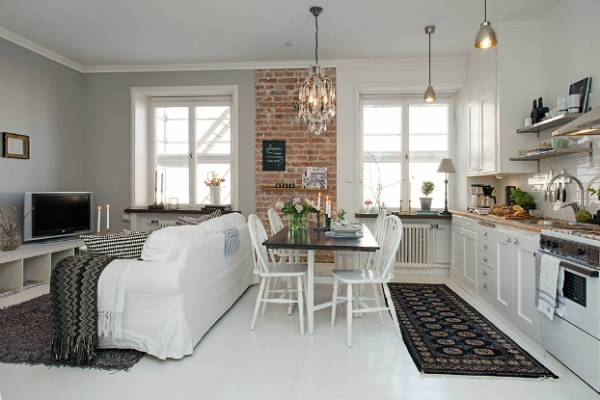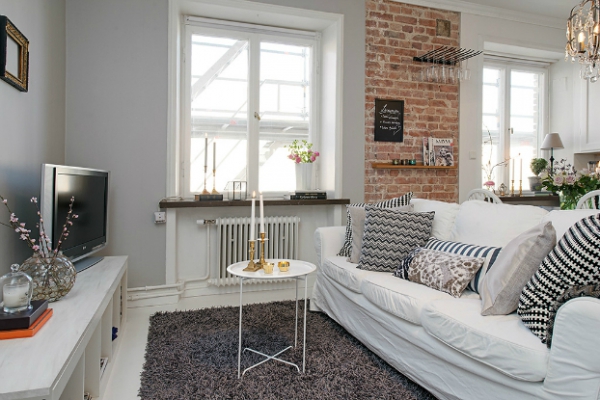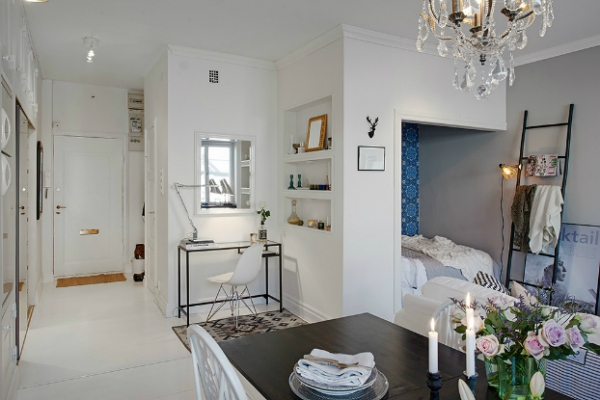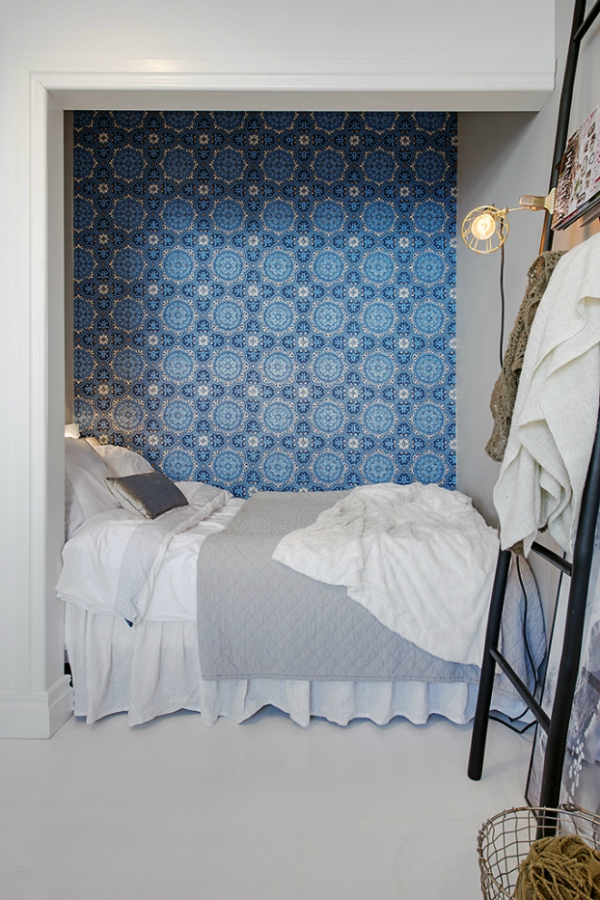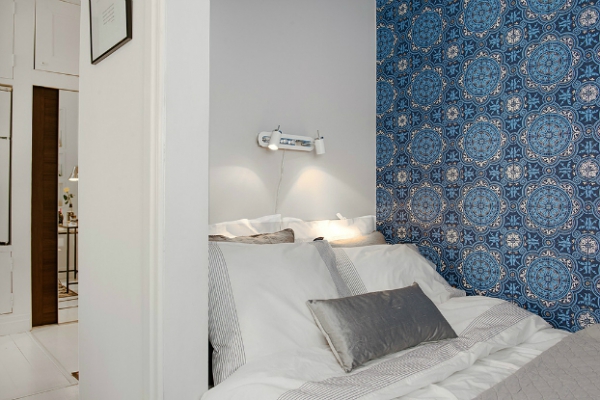 This is truly a lovely tiny home, where everything you need is right on hand and presented beautifully. The sleeping area can be found within an alcove just beside the main living space, decorated in brightly colored and patterned wallpaper – this minute bedroom is perfect for relaxing. There are no doors separating the different areas of this lovely tiny home, which makes it appear larger and more intimate than you would expect from first appearances.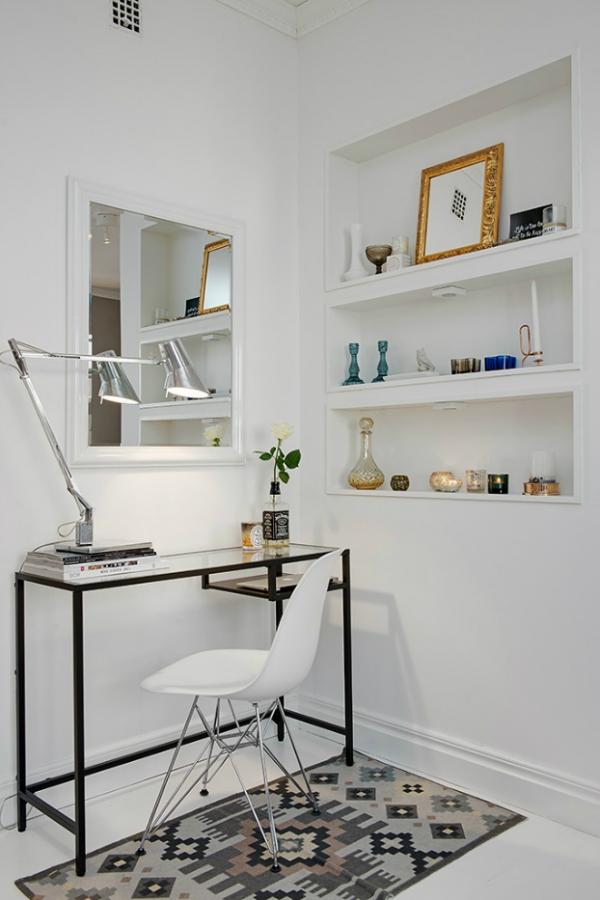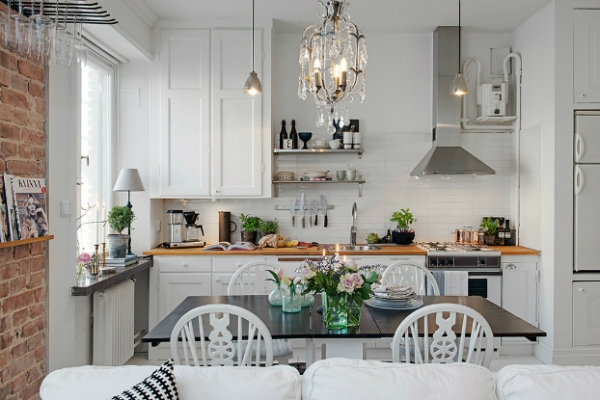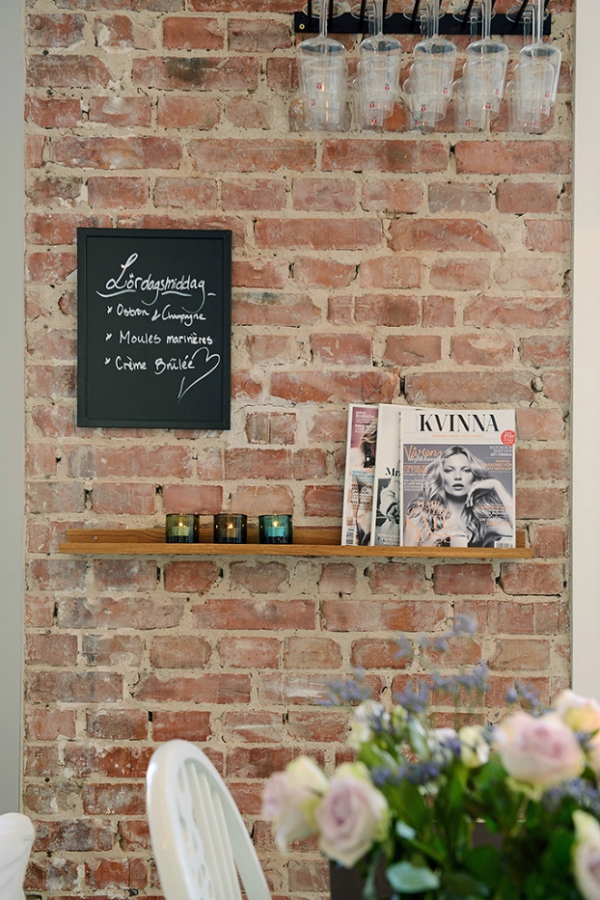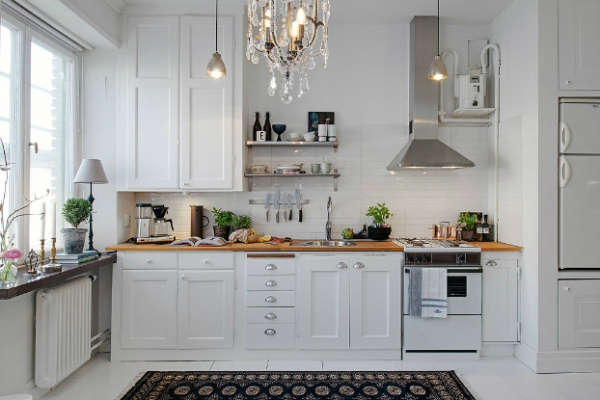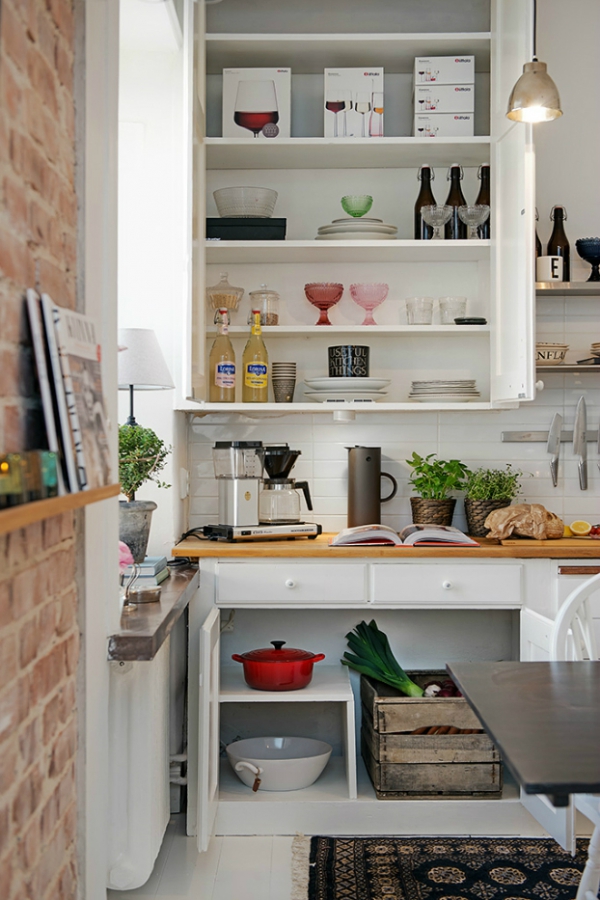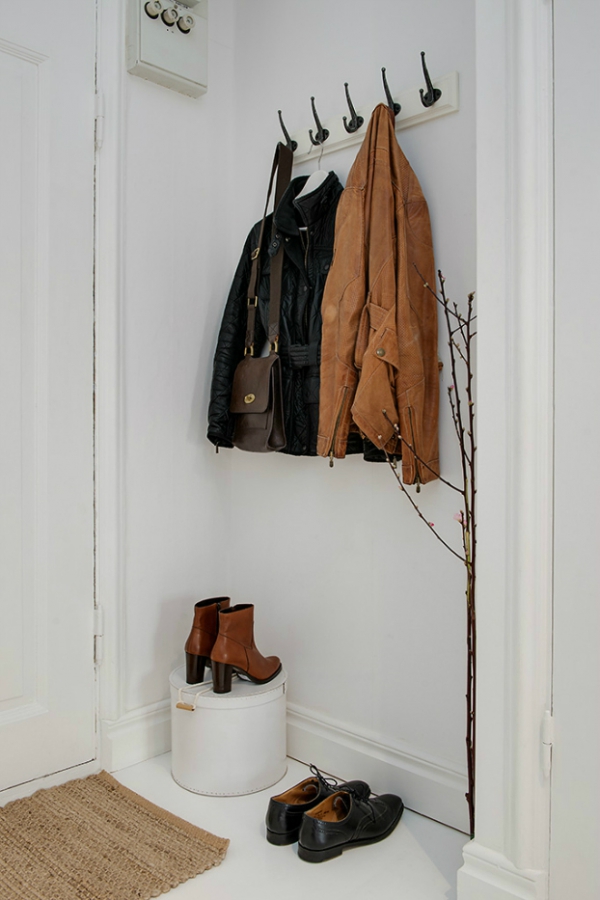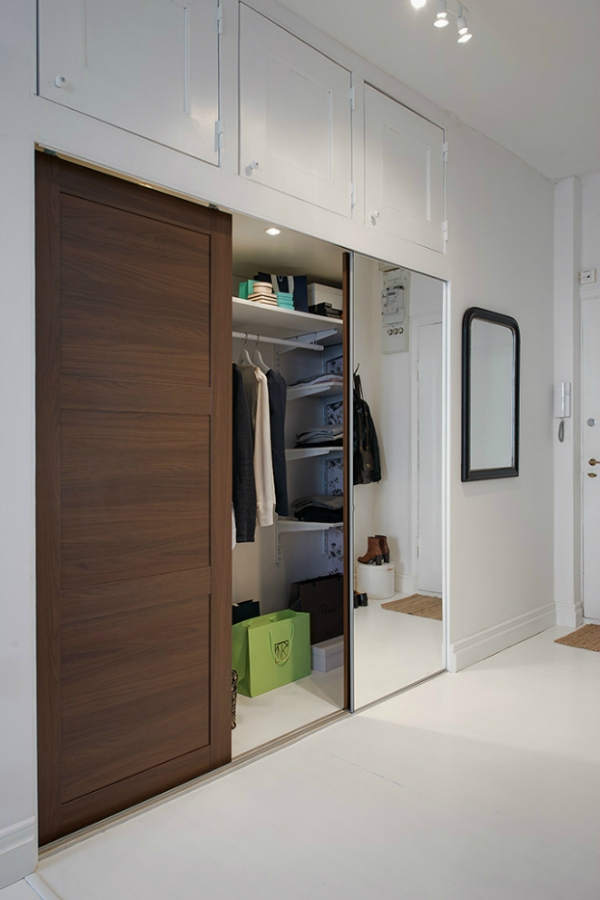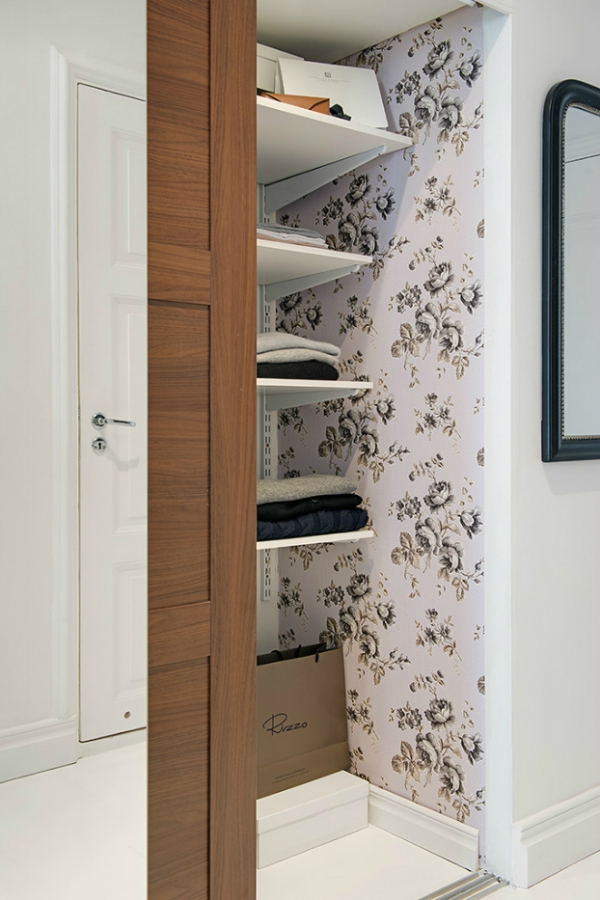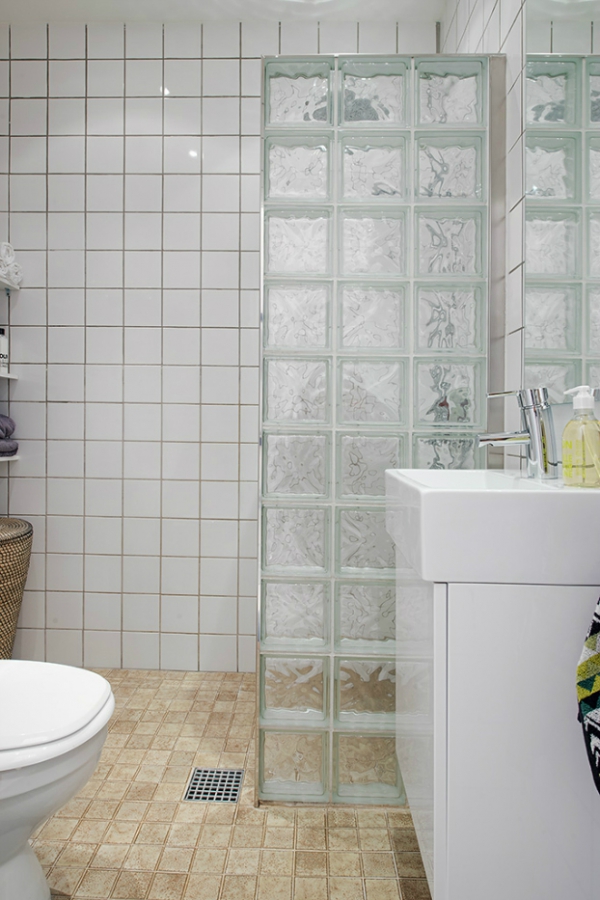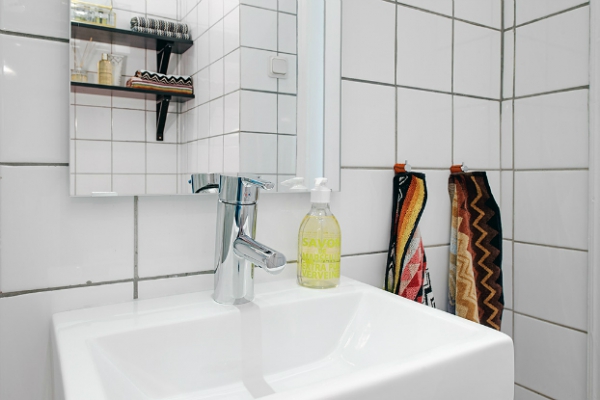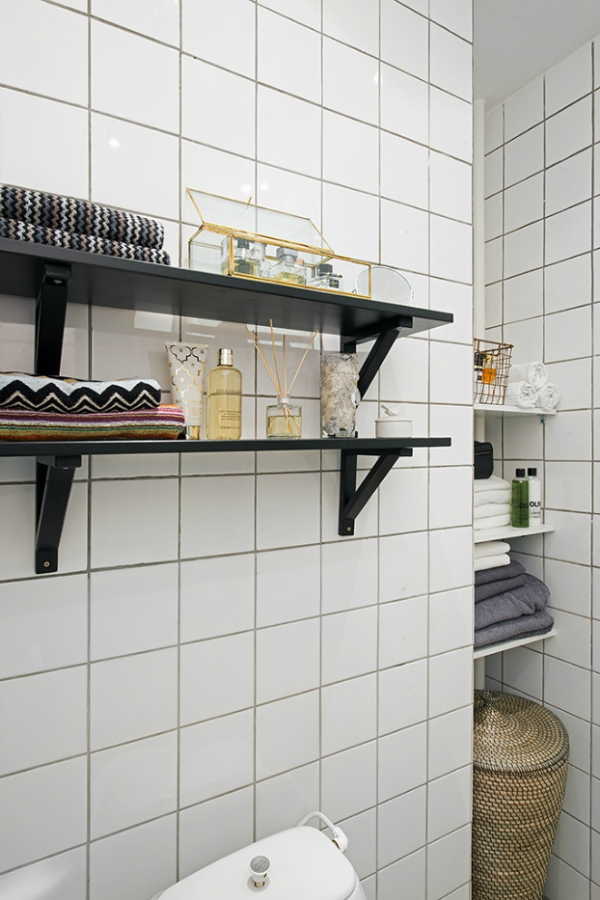 The white theme of the apartment is broken up by the use of colorful accessories and ornaments, giving it a homely feel without too much clutter. The kitchen and bathroom have both been designed to make the most of the space available but still have a luxurious feel. All just so thoughtfully designed!