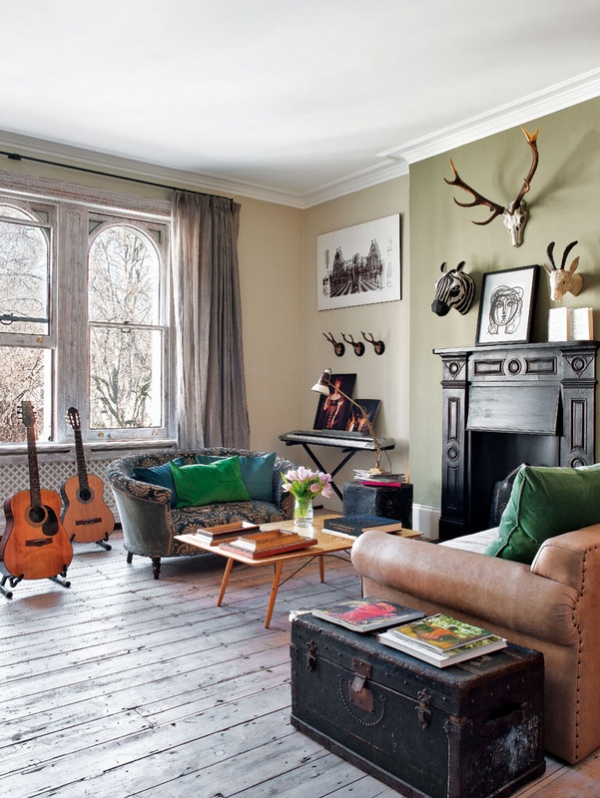 This lovely home is located in Notting Hill, in London. It has a beautiful color palette and wonderful touches of glamour.
In the living room, the hardwoods are phenomenal. Large windows provide a lot of natural light, fashioning a bright and open space. Neutral curtains line the windows, providing the option for privacy. One sofa has an amazing mixture of luxurious fabric, adding a significant amount of interest to the design. The other sofa is fantastically textured with an alluring pattern. Blue and green accent pillows add even more lovely colors to the room, and a simple wooden table sits in between the sofas. The black fireplace is magnificent, and it's surrounded by striking décor. The artwork is interesting and engaging, and the animal heads are impressive.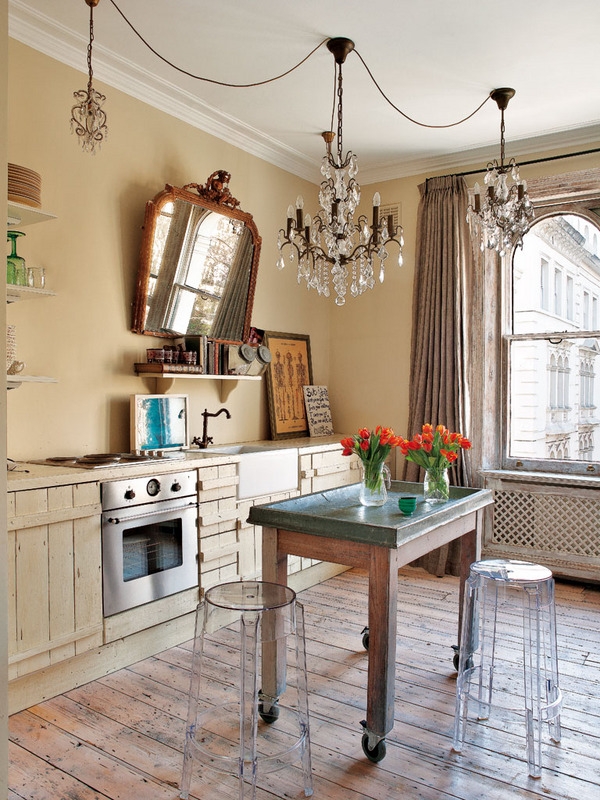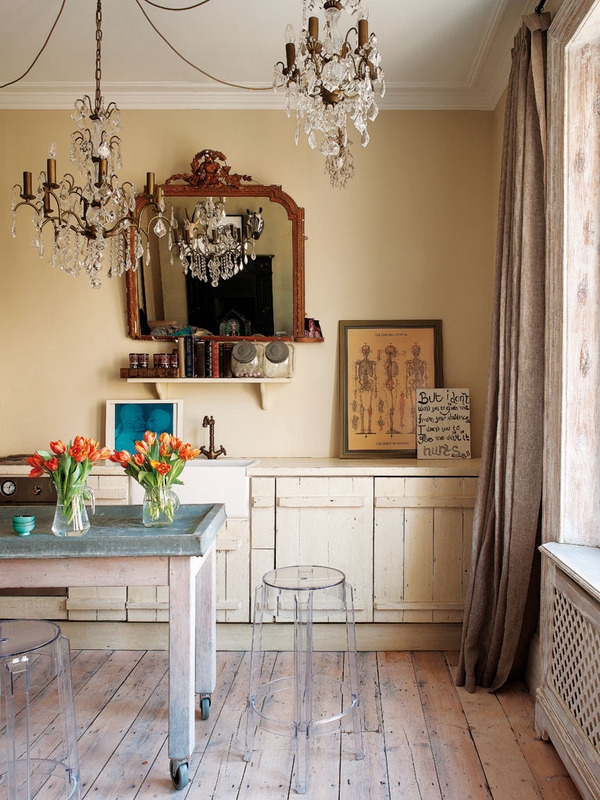 The kitchen is our favorite space in this lovely home. The large windows and outstanding hardwoods continue, allowing natural light and bringing a rustic touch to the design. We love the country feel of the cabinets in this space, they bring even more personality to this lovely home. A small and attractive wooden island sits in the middle of the room, surrounded by clear stools. Open shelving provides storage, and an ornate mirror, sitting at a fabulous angle, decorates the wall. The connected chandeliers are positively stunning, bringing a significant amount of glamour to the room, and the tulips are delightful, adding a touch of bright color to this inviting design.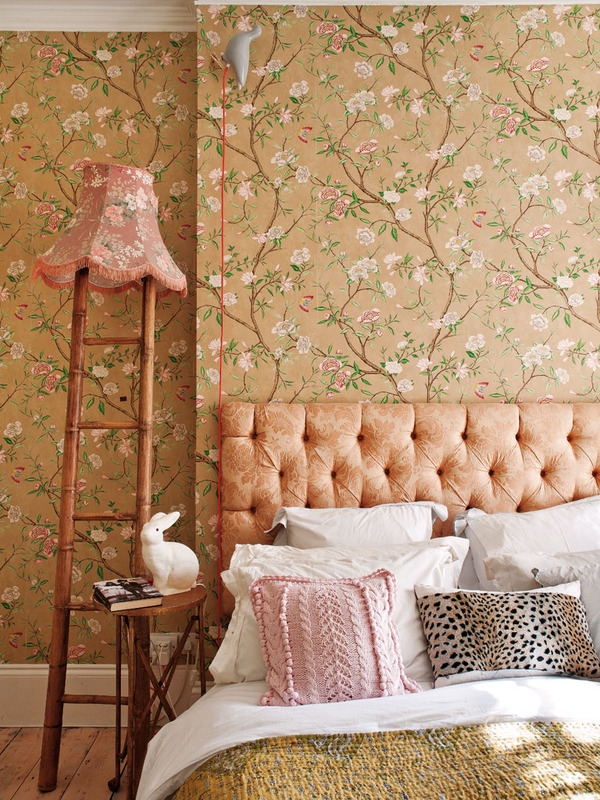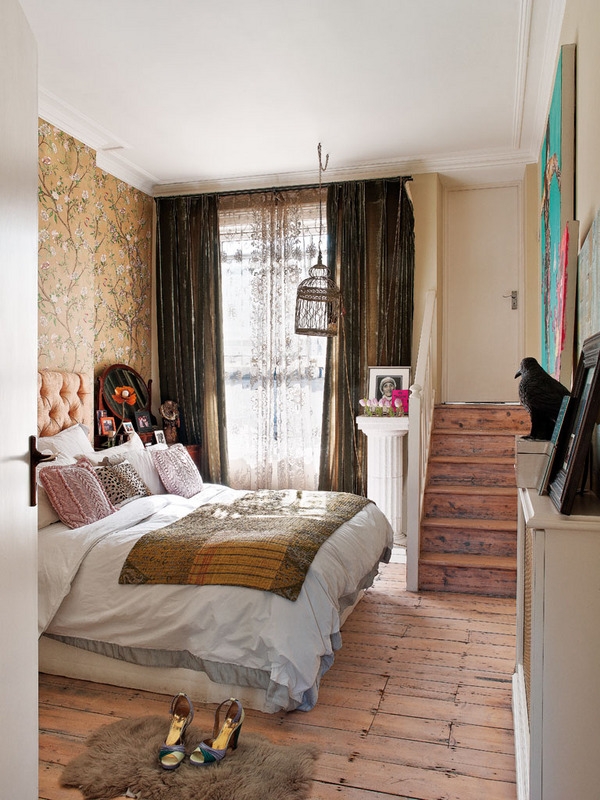 Images found on: Elle Decor España (website in Spanish)
In the bedroom, patterns beautifully sit on top of patterns. The wallpaper is gorgeous, and it's perfectly complemented by the subtle pattern on the headboard. The headboard works wonderfully with the accent pillows, and the accent pillows, flow amazingly into the pattern of the blanket. It's all topped off by a sublime lampshade that uniquely sits on top of a wooden ladder: absolutely perfect.
What do you think about this lovely home?