You are invited to find and stay at this beautiful French farmhouse, situated near St.Jeannet in France. Graine & Ficelle both own and operate the farm while the bed and breakfast is actually owned by Isabella Sallusti.
If you are en route to or leaving either Nice or Cannes, this is the perfect stop to make along the way to truly take in the beautiful French countryside. While staying there you get to enjoy and relax in the home, but take in the fun activities the farm can offer you. This is a perfect place to consider taking the family, children are sure to enjoy all that the farm can offer them, while you get to relax!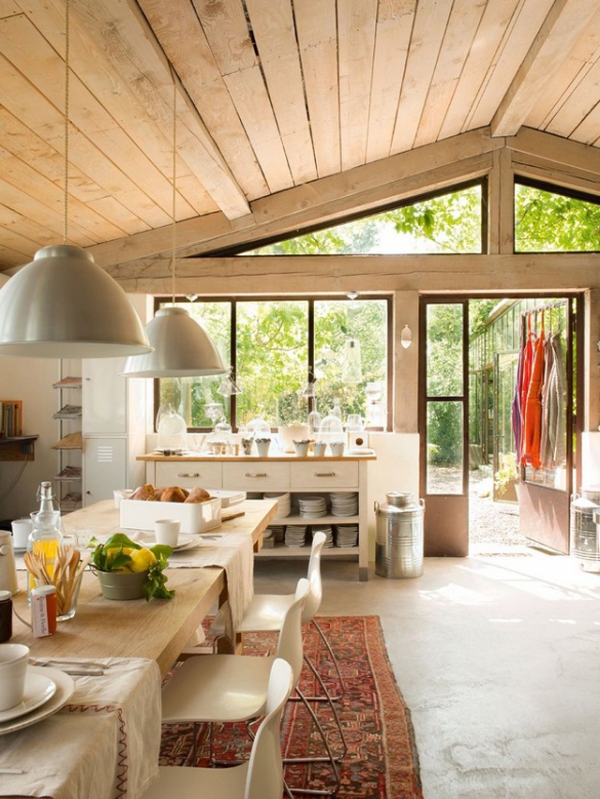 The French farmhouse is quaint and so inviting. With simple decor and the perfect spread of furniture and areas you can kick back in, the farmhouse is much more like a home than a bed and breakfast. The white walls and abundance of refurbished wood gives it a very chic and modern element, while still keeping it simple. The farmhouse is the perfect balance of a European rustic meets modern design.
The docks give way for excellent views of the countryside; one even has an outdoor shower on it while the other give you an excellent place to eat a meal, day or night.  This French farmhouse is the perfect country getaway, whether it is a weekend or more away or just a one night stay. The house provides comfort while the garden and farm supply you sustenance and entertainment. At the end of the day you can retreat back to your lovely guestroom and enjoy the French countryside from the inside the house. So do consider making the trek to the countryside for this farmhouse, you surely wouldn't regret it.