If you are a successful woman who is looking to revamp your apartment or house, please look to this lovely apartment for inspiration. While it is clearly a very feminine living space, it is done so with subtleness, so as to not overdo the pinks and florals used throughout. Speaking of the pinks and florals used in the tiles and wallpaper, their hue is also not too pink; this allows for it to come off a bit more neutral, thus even more inviting than it already was; basically, you don't have to be a woman to appreciate the look of this home, even when it seems very geared towards a woman right away.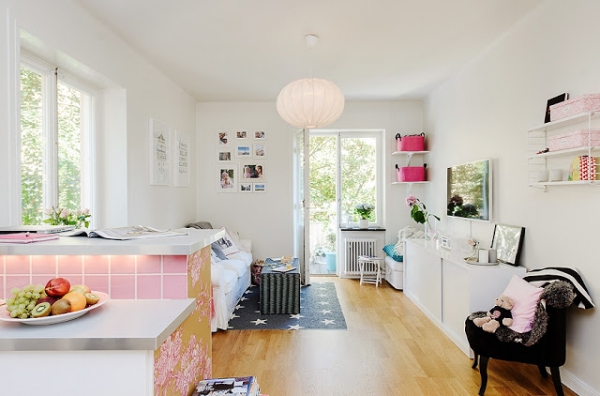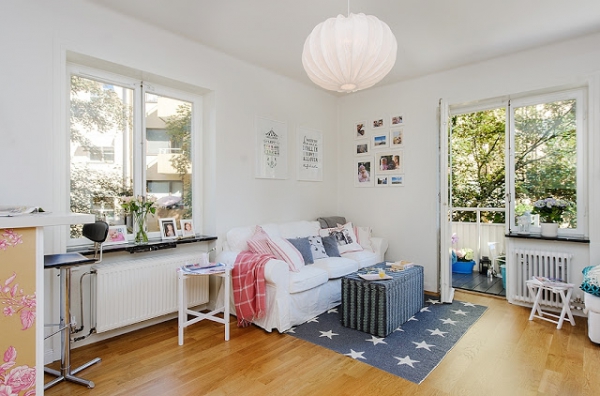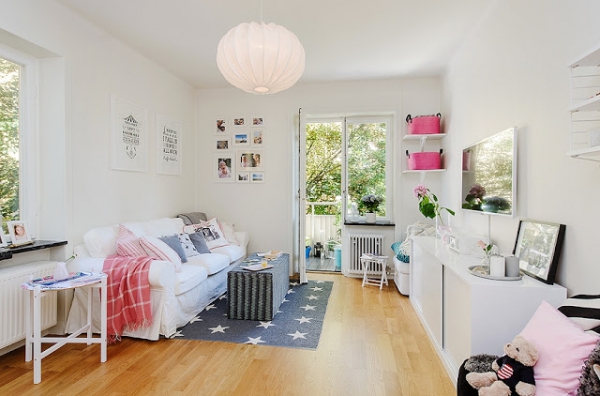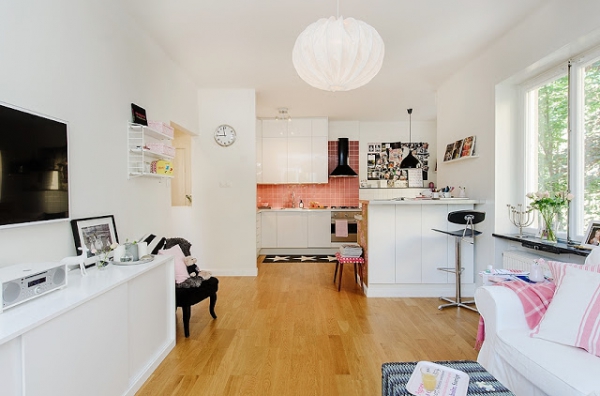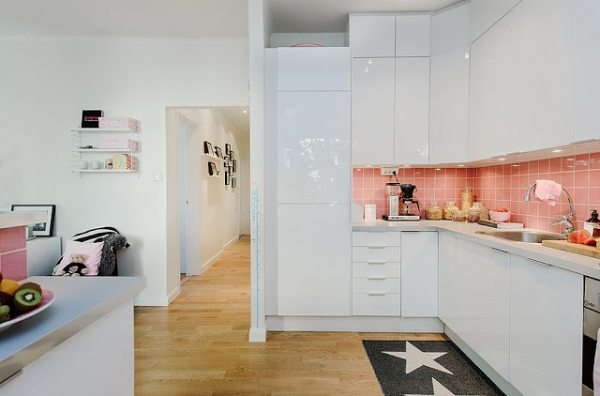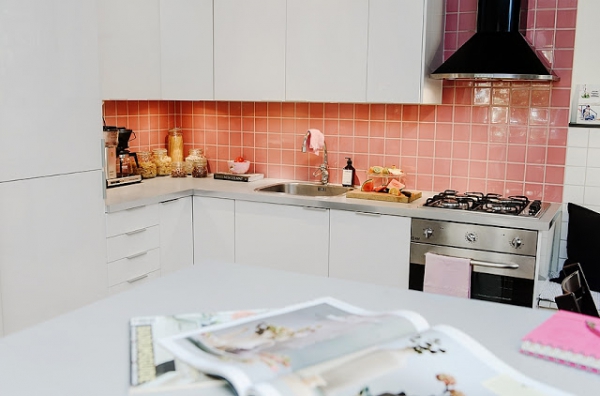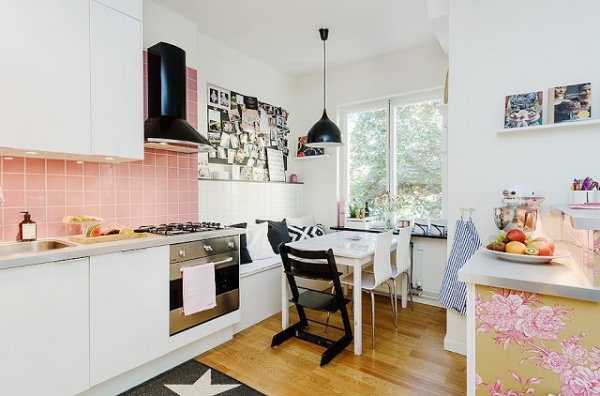 The white walls throughout this lovely apartment contrast greatly with the pinks, florals, and other slight splashes of colors and noticeable star design (rugs). The brightness and airiness of the decor in this home really opens up what is already a very spacious area; you'll also notice the amazing storage and the adorable way that has even been arranged.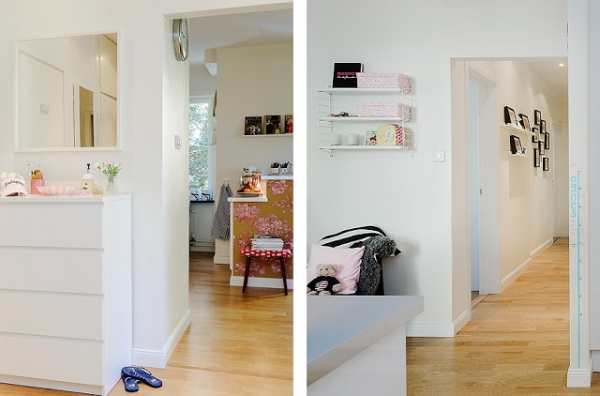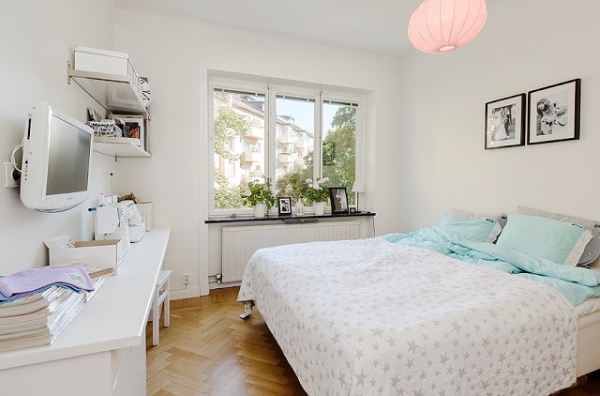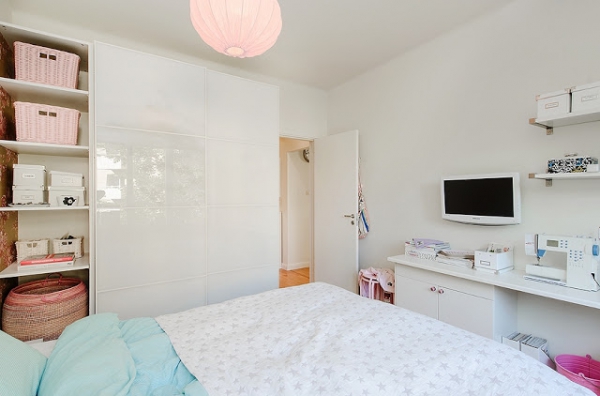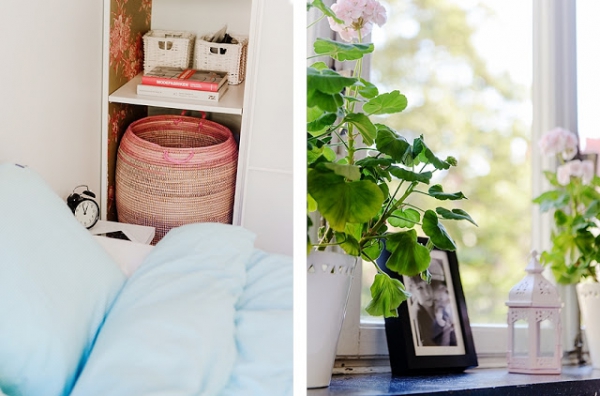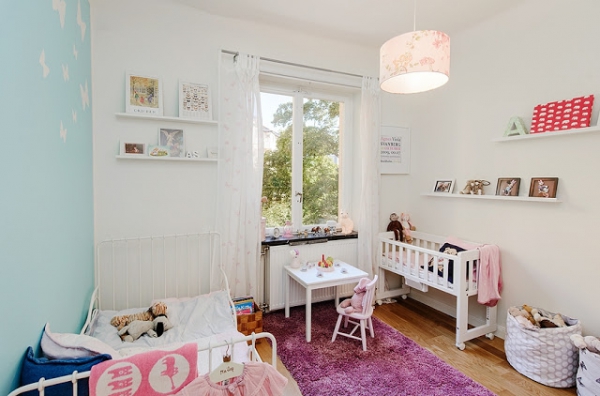 The bedrooms, while not very spacious, are really quite comfy.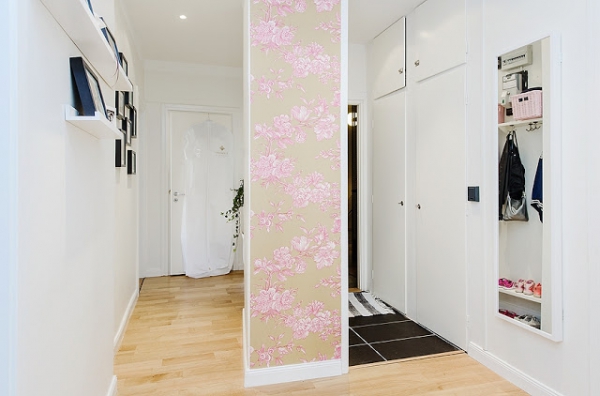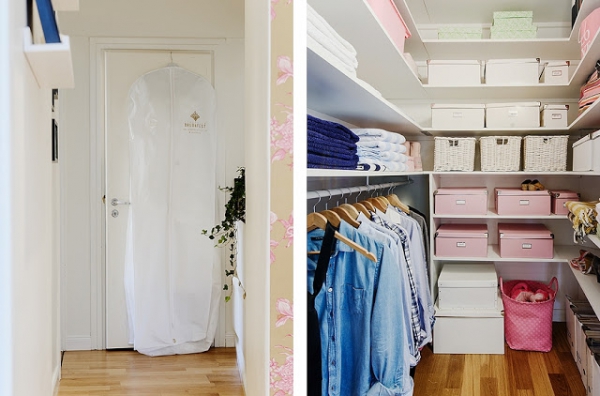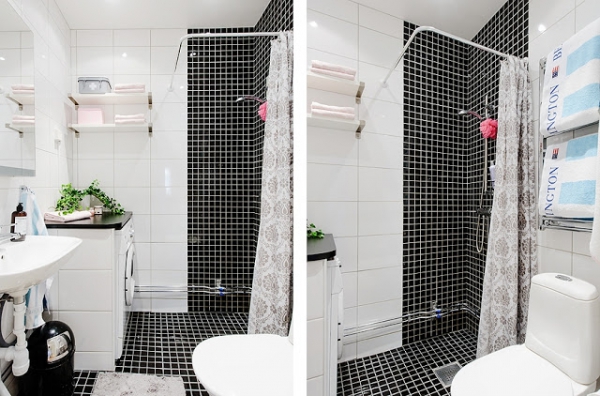 The bathroom is also designed with total flare; the black tiles look awesome next to the bright white (not to mention bathrooms that have this floor set up are really quite cool).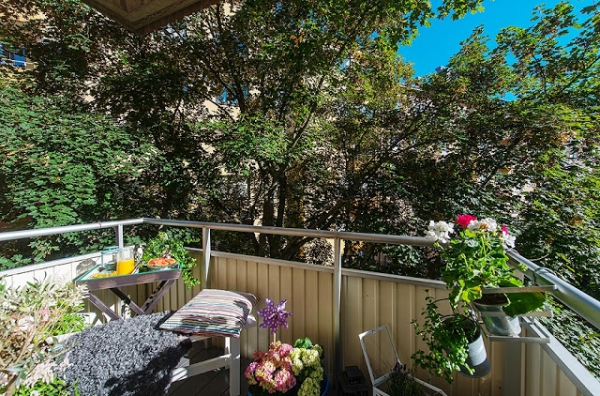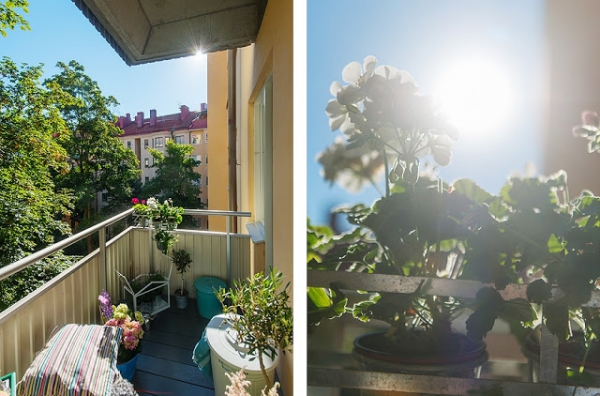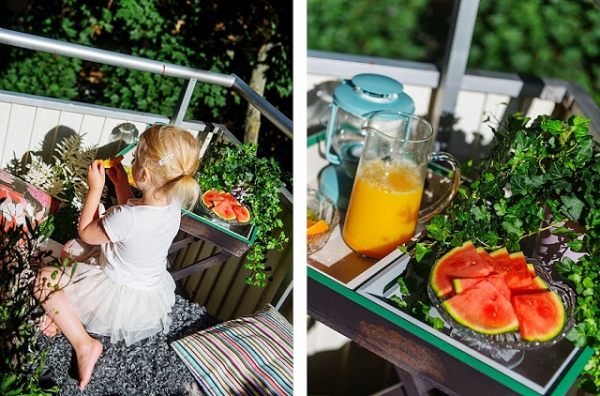 Images found here (website in Portuguese)
This lovely apartment was created for those who seek comfort. This is really a great home to look at when reconsidering the look of your own lovely apartment or home. The overall design and decor of this home seem quite effortless, and that is an excellent attribute to have in your home.