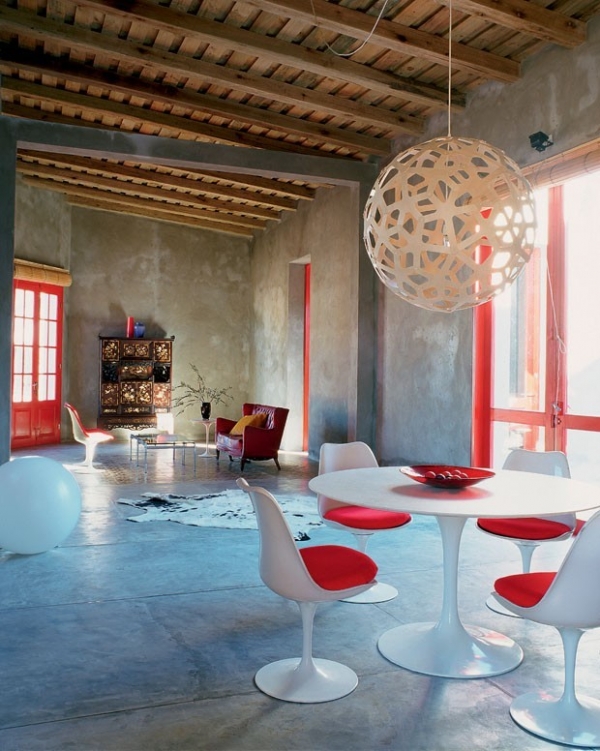 Diego Montero created this amazing house in Uruguay. We're big fans of red accents in the home, and this beautiful house is fantastically full of them.
The exposed wooden ceiling adds a huge amount of warmth to the magnificent concrete floors and walls. We are in love with the striking red doors. A circular white table is surrounded by modern white chairs with red cushions. The ceiling has a wonderful design and it complements the red and white beautifully.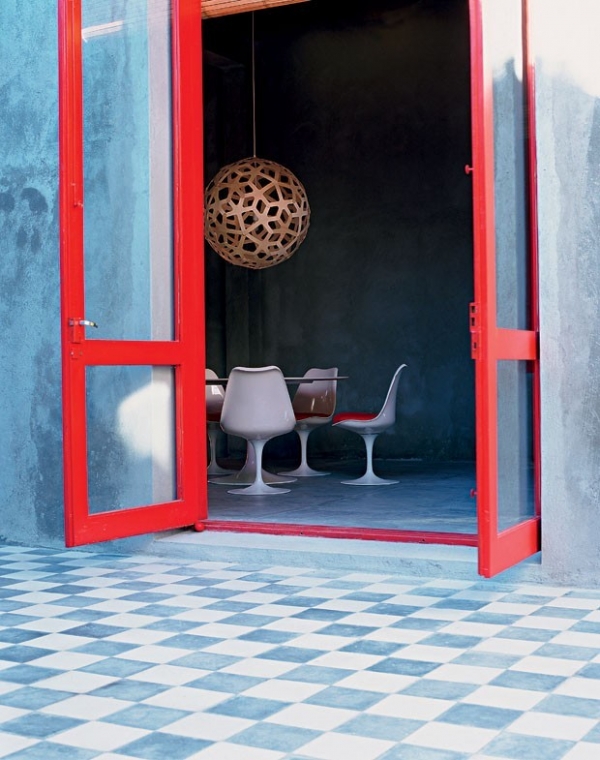 The checkered tile is just lovely. Combine that with the red door and concrete exterior, and you have one picturesque scene.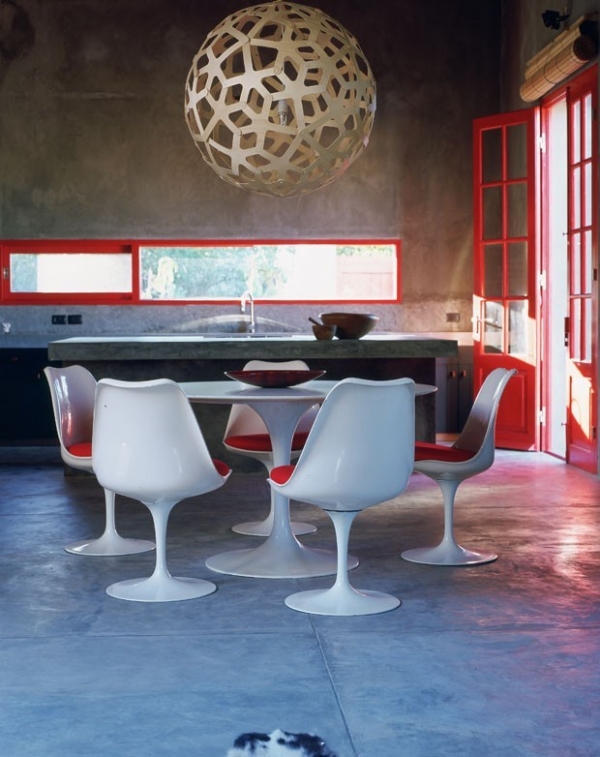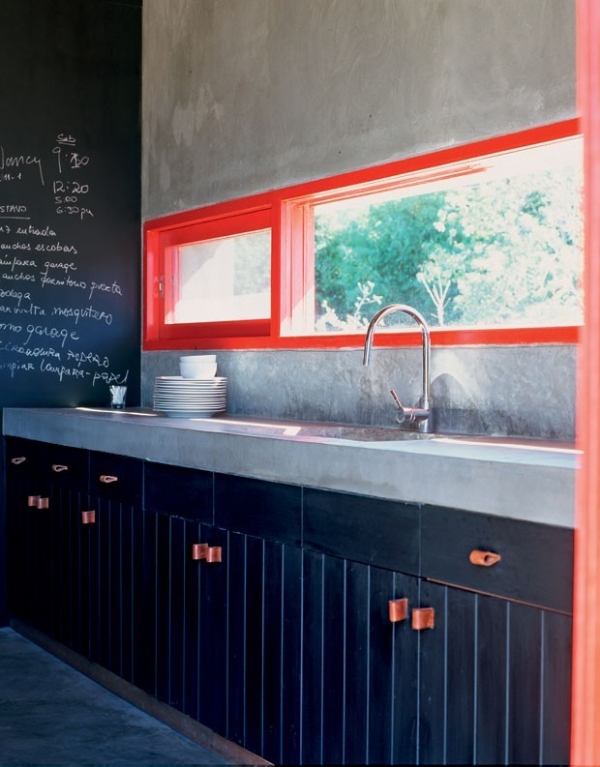 The kitchen is beautiful, continuing the marvelous red accents. The concrete island is delightful, and the red rectangular windows bring a significant amount of interest to the space. The painted black cabinets are perfect, especially with their copper handles. Concrete countertops, a chalkboard wall, and beautiful fixtures complete this awesome area.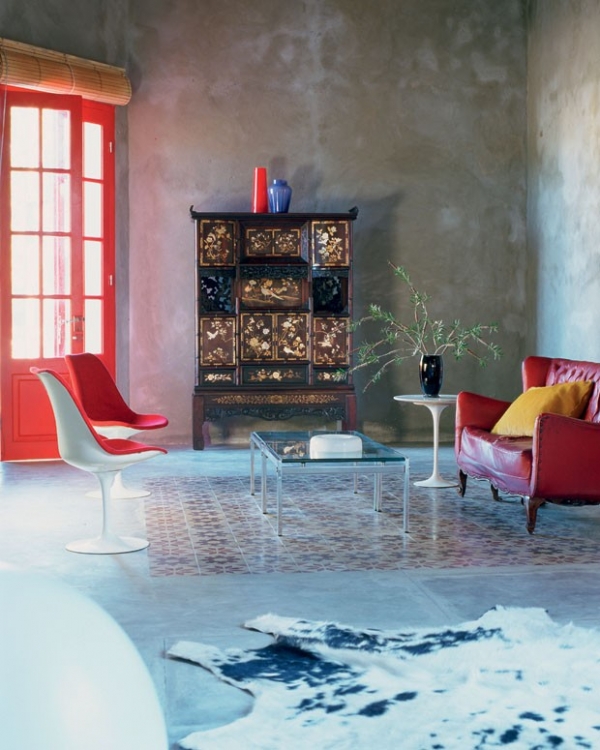 This is our favorite space in the home. The outstanding tile designates the area, and adds a bit of variety to the concrete floors. The red and white chairs wonderfully connect to the chairs seen in the dining space, and the red leather love seat is phenomenal, with its yellow accent pillow. A glass table and a white table complete this outstanding design, and framing it, a stunning brown, black, and gold armoire. The vases and plants are lovely finishing touches.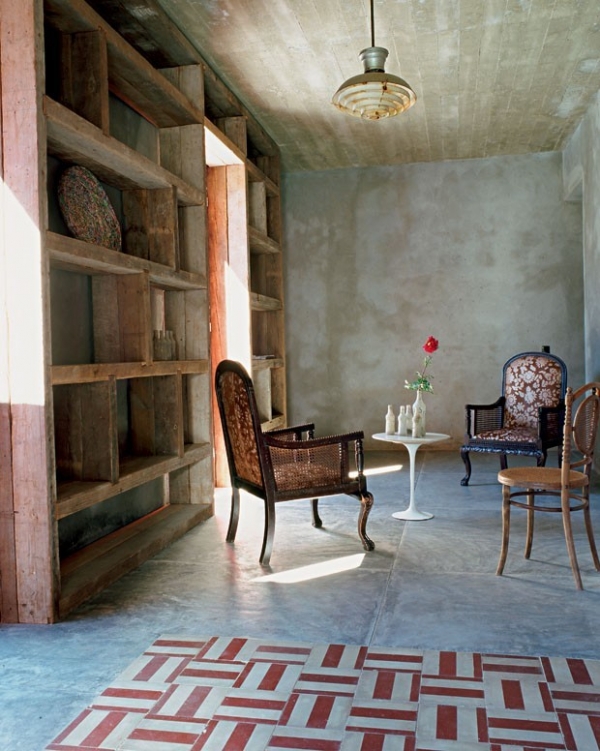 The red accents come in many forms in this gorgeous home. This space has a muted red and white tile, bringing the color palette into a mostly neutral room.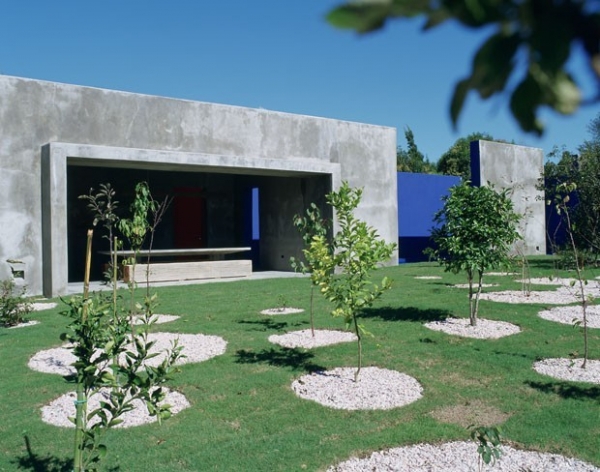 The exterior of this home is sublime. It has a rectangular shape made of concrete and bright blue accents. The landscaping is unique and intriguing. We love the circles of gravel with the awesome trees: so radiant.
This home is just perfect.