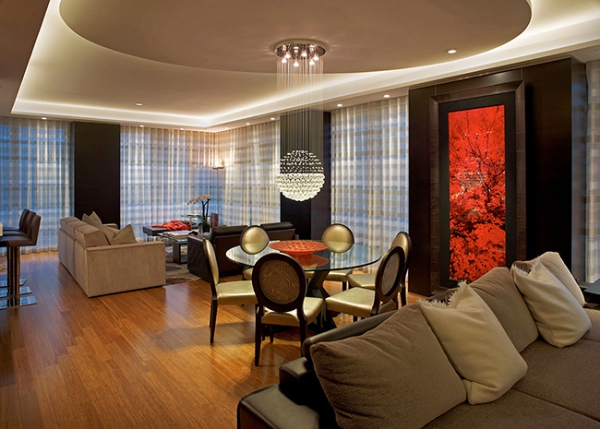 Are you a young professional who is always on the run in the big city? Maybe you are a bachelor enjoying the single life with tons of friends. Whatever your lifestyle may be, this modern penthouse design is sure to provide you with everything you ever dreamed of having as a home. This immaculate New York penthouse, brought to you by the architects at Studio Pepe Calderin Design, delivers forward-thinking style that cannot be matched anywhere else.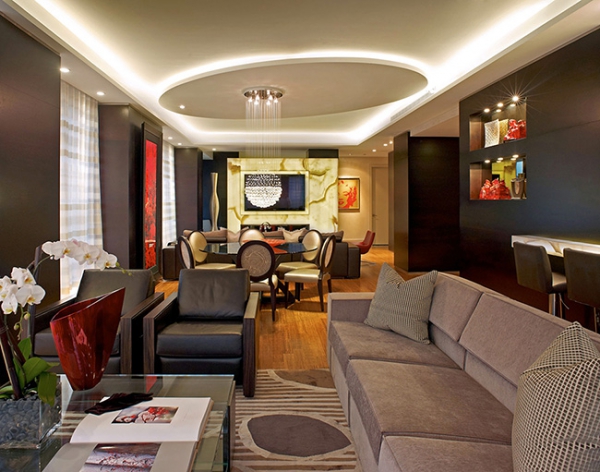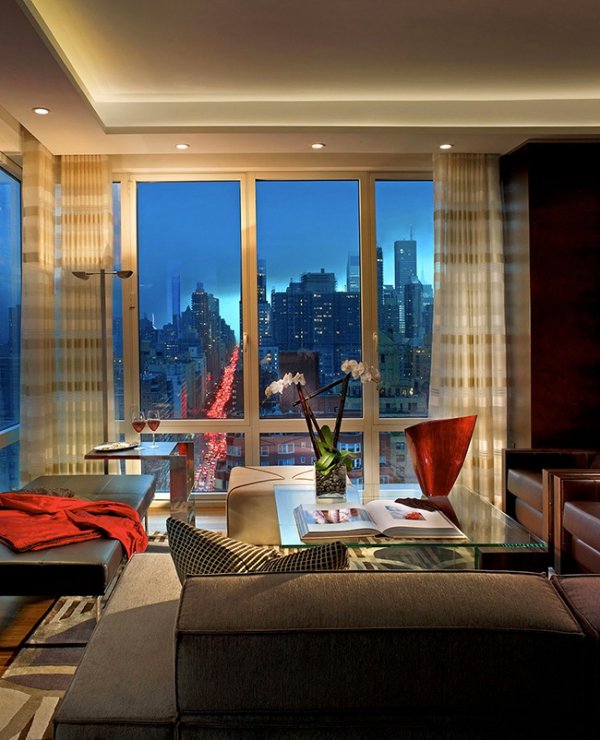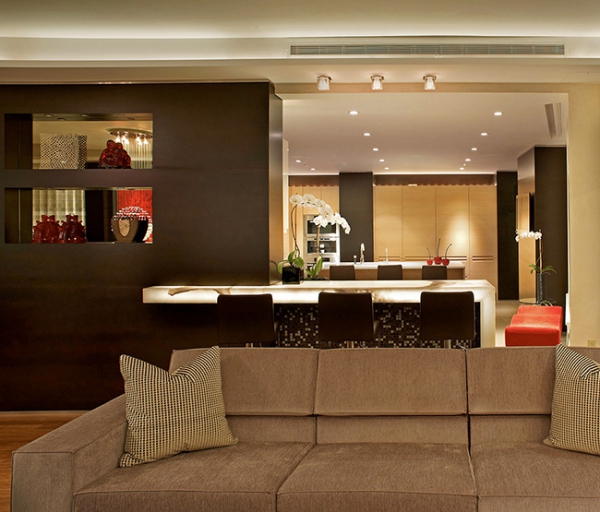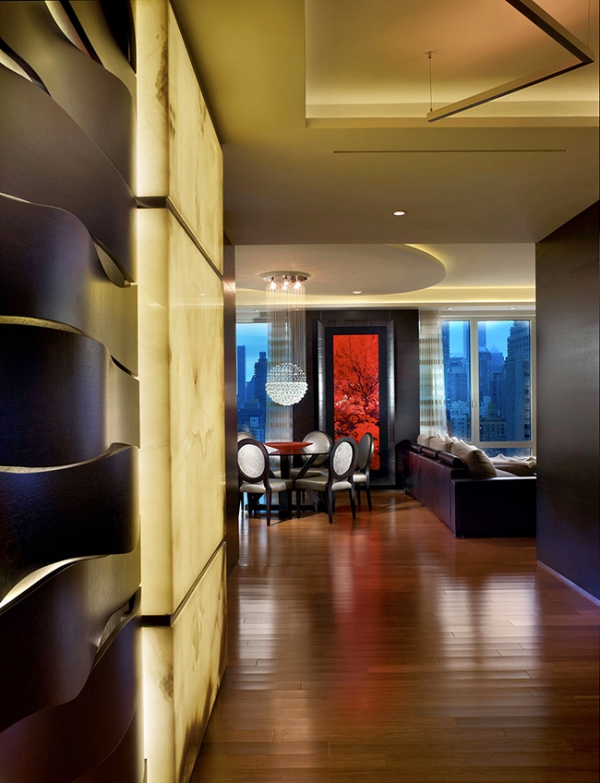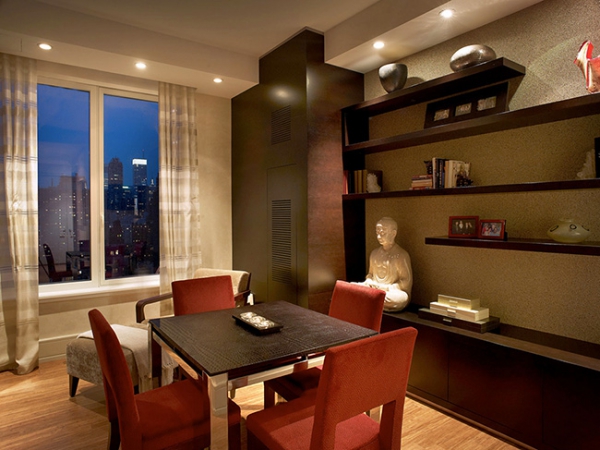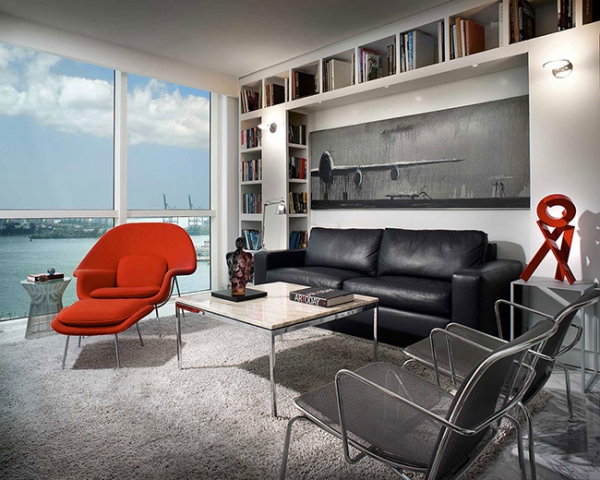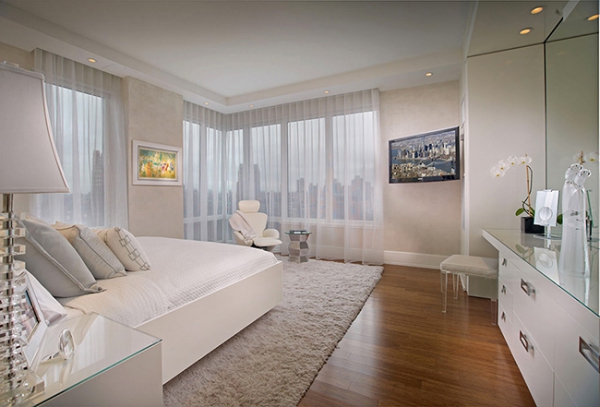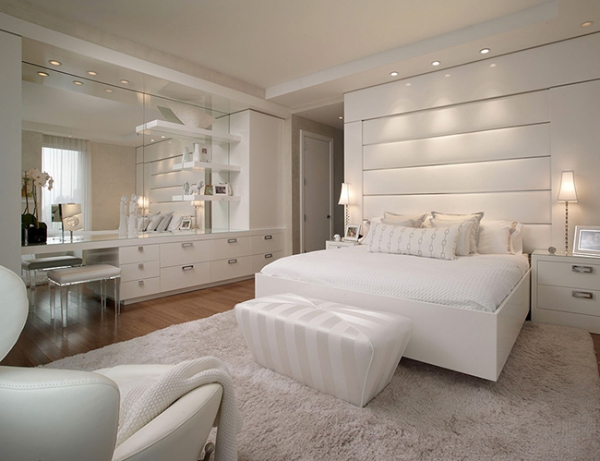 Throughout this entire modern penthouse, it is apparent that each detail is emphasized. Another theme that is made known is the consistent play on the different textures. When we take a look at the dining and living room area, we are invited by soft, intimate lighting and a variety of eclectic décor items. The main running theme of this modern penthouse is the splashes of red that invokes confidence. From the curtains, to the pillows, to the maze design on the backs of the chairs, and even to the circular chandelier, you can see that there is no fear of patterns clashing. The bedroom calls for a slow-down on all the fun on the main level by creating a scene of cream and ivory colors that encourage rest after a long day of work (or night of partying).
One thing is for sure; this modern penthouse is not for the faint of heart. This home is for an individual who likes to live out loud and embraces many facets of life. We have a funny feeling that you like to take life by the horns as well, by the simple fact of you being drawn to this article! Is there ever anything wrong with having an exquisite penthouse to match your animated personality?
Тext is copyright to ©Adorable Home – interior design and decorating ideas