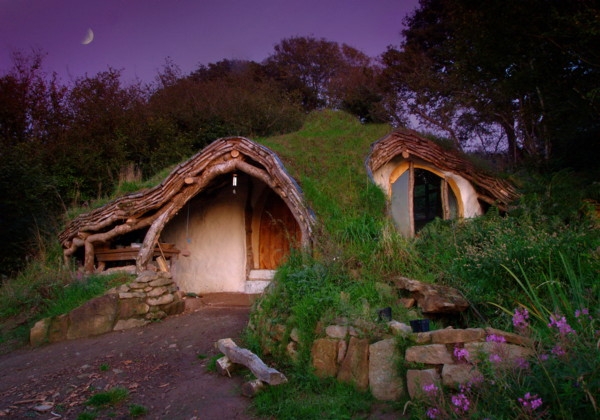 This is truly a fairy tale house. We can't help but instantly be transported to The Shire from The Lord of the Rings, with this nature friendly home. The Hobbit House, built by Simon Dale, is eco-friendly, and it was built into the side of a hill. Stone and mud from the hill were used for the wall and foundation, straw bales were used for insulation, and reclaimed wood was used for the floors. The house has skylights to brighten the home, and solar panels provide energy.
The grass roof is delightful, completely fitting into the surroundings. The arches in the architecture provide a significant amount of interest and the earthy materials bring a lot of natural charm and enchantment to the exterior of this fairy tale house. The home is surrounded by beautiful grass, tall trees, and lovely purple flowers.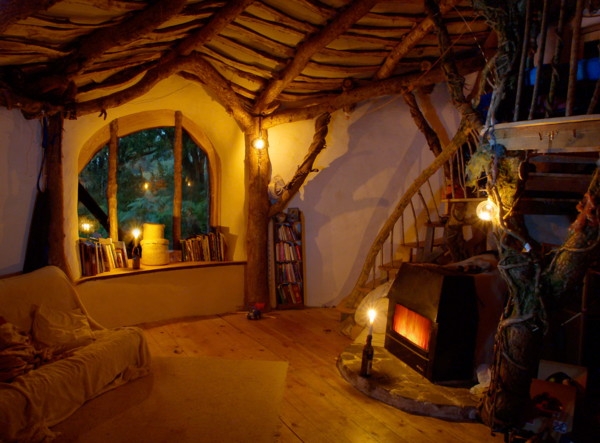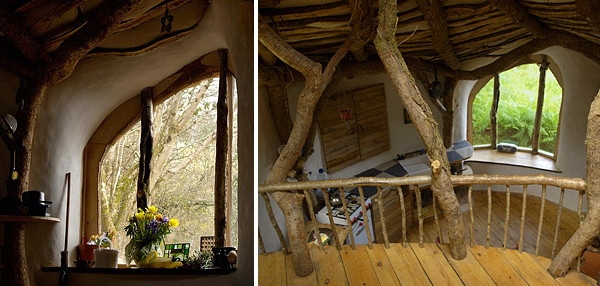 Images found on: Being Somewhere
Inside the house, a cozy little wonderland sits. Warm lighting fills the space, almost matching the glow of the wood-burning stove. The hardwoods are absolutely fabulous, and the ceiling is out of this world. We love the way the wood twists and turns in this space, adding interest to the entire design. A large window allows a lot of natural light into the room, and a simple sofa provides seating. A little greenery continues on the inside of the home, deepening the connection to the outdoors. Shelving creates a space for books, and a unique staircase leads up to the second floor: truly phenomenal.
It's amazing that this fairy tale house was made mainly from the earth. The natural materials add so much interest to the home, eliminating the need for a lot of extra décor.