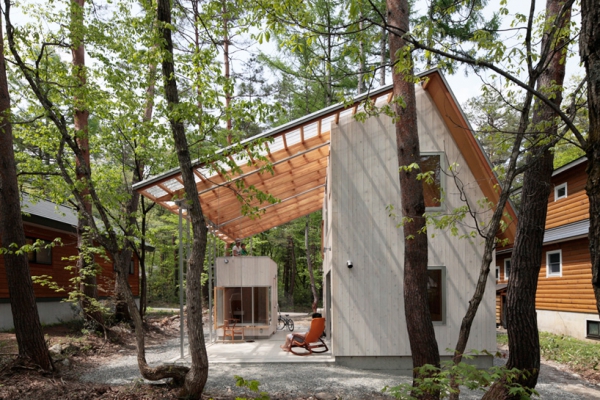 As time progresses, homes are more often being designed to leave less of a carbon and physical footprint; homes with a smart design are becoming more and more sought after, much like this adorably small home found in Hakuba, Japan. Designed by Tokyo-based firm, Naka Studio, this tiny home not only has a very smart design, but it is built to withstand all of the seasons, including winter.
With how small this home is, it actually is still quite spacious once you are inside. Fashioned with a living area, a kitchen that has a counter top and stove, as well as a bedroom and bathroom – you really have everything you need in order to live comfortably.
In addition, the deck outside of the home can be used in both the summer time and winter time. With the plastic roof and the plastic sheet that completely covers the deck area, you can enjoy the small extension of the home anytime of the year!
This truly is a home with an incredibly smart design; it just goes to show you how little space you can really live in, without compromising your level of comfort. And hey, it does actually look pretty cute, doesn't it?
Тext is copyright to ©Adorable Home – interior design and decorating ideas