This wonderful interior belongs to Janet Rice of Janet Rice Interiors. It is filled with gorgeous black and white, and fantastic touches of pink and blue.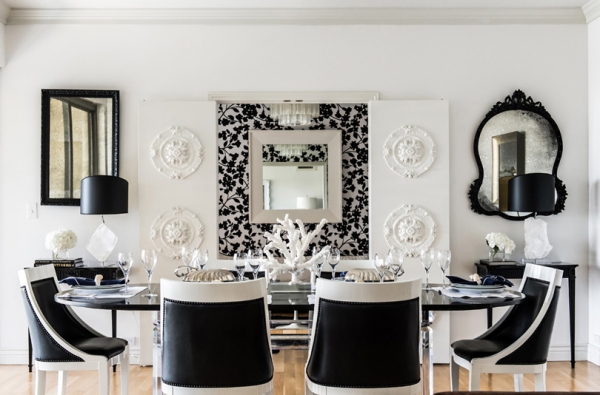 We love the addition of coastal décor, it adds a bit of texture to the striking contrast.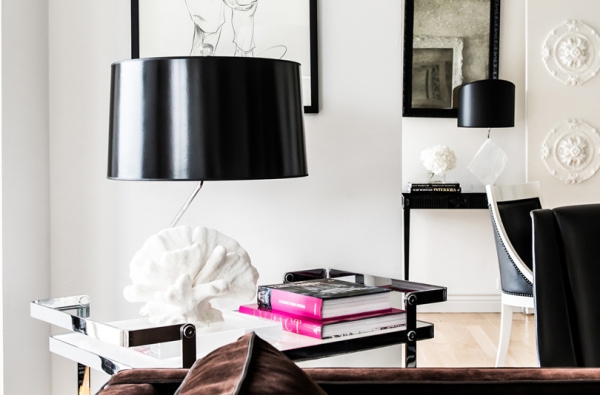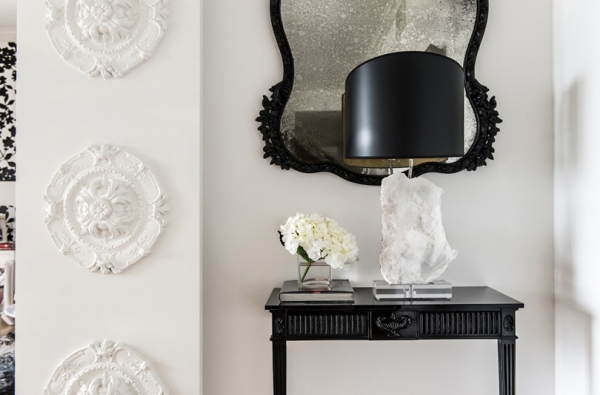 The details on the doors are amazing. In collaboration with the table and the mirror, they add a significant amount of elegance to the room.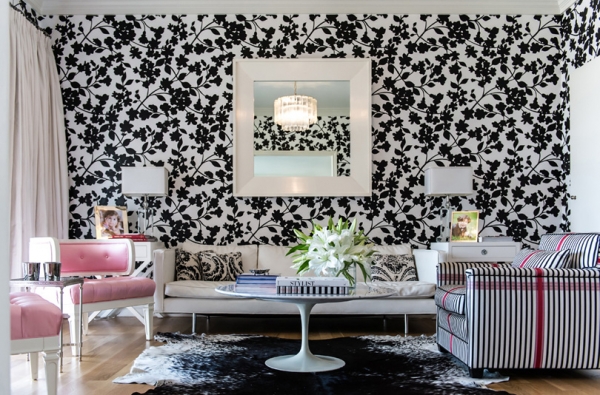 We are in love with the floral wallpaper, and the pink chairs soften the strong contrast produced by the black and the white. A white circular table sits in the middle of the room, and a white lamp sits on each side of the comfy white sofa.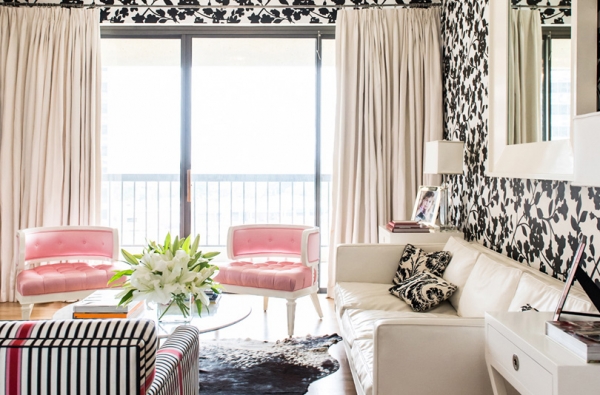 Large windows allow for a lot of natural light, and the off-white curtains provide privacy. The off-white curtains have a softening effect as well, adding a dose of cozy to the space. The striped chair complements the floral pattern, adds a bit of interest, and brings a spontaneous feel to this inviting living room.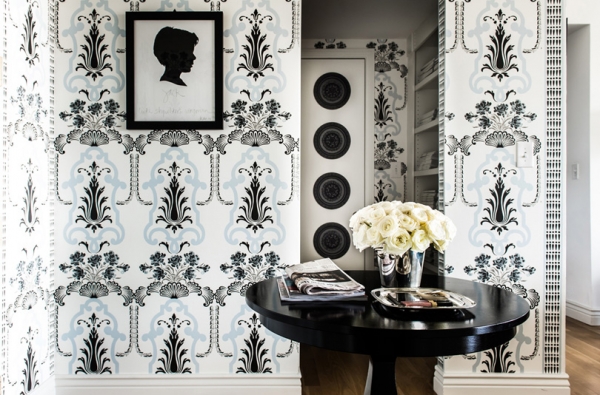 This wallpaper is absolutely phenomenal. The pale blue is just lovely, bringing even more variety to the color palette. The silhouette art and the roses are delightful.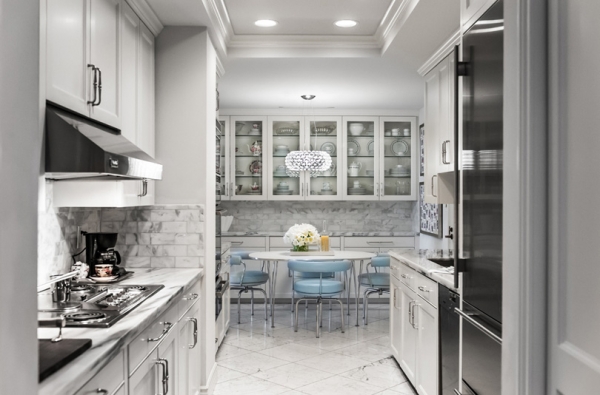 The kitchen is perfectly done in this wonderful interior. We love the modern pale blue chairs, and the glass cabinet full of outstanding china. Marble floors and countertops continue the glamorous design, adding interest to the room with its beautiful white and gray color.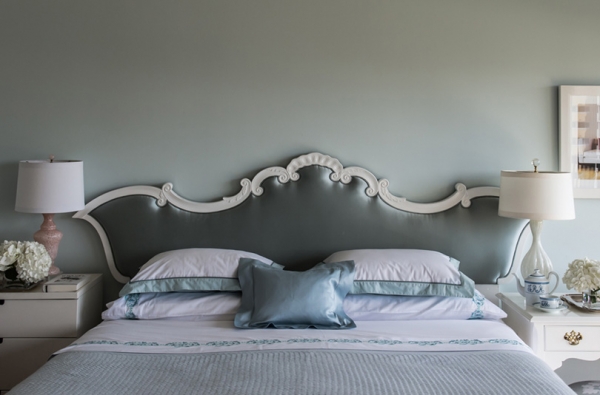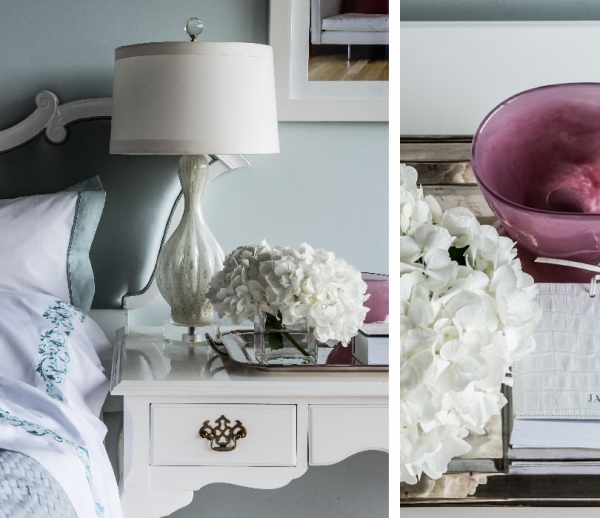 In the bedroom, a large bed with a luxurious headboard fills the space. The headboard has a fabulous shape, and the fabric is sumptuous. The pink lamp is the perfect accent, continuing the pink we've seen in other areas of the home: absolutely gorgeous.