This Italian country house is probably one of the most romantic houses we have ever seen. The open spaces, the unique decor, and the outstanding design, give way to a beautiful and one of a kind home. And the best thing is it welcomes guests!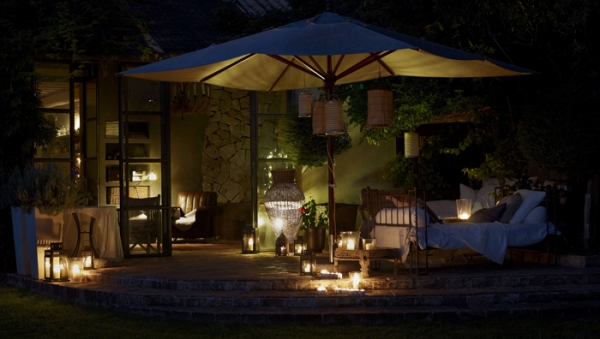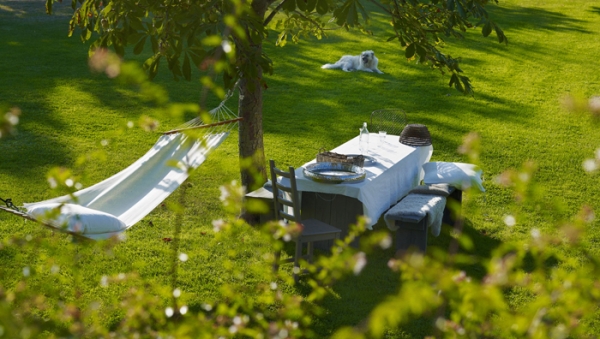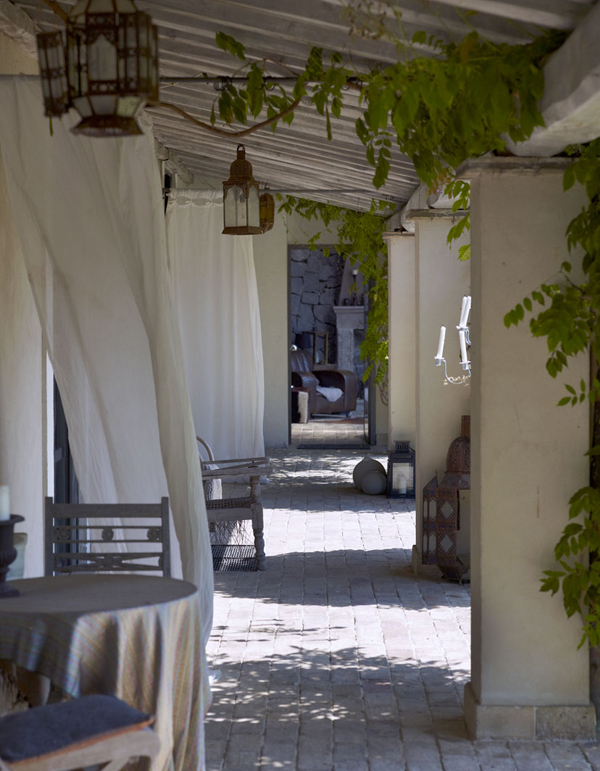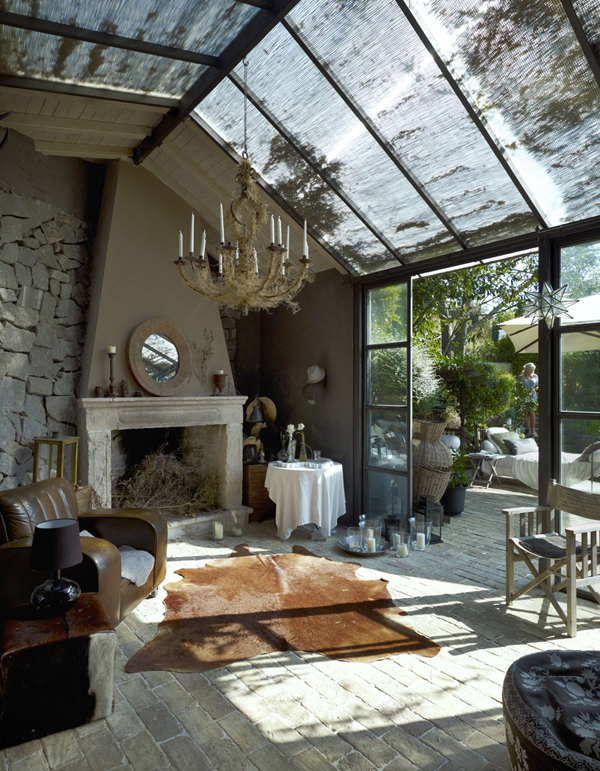 The living area in this wonderful home has fantastic stone floors and a lovely stone accent wall. The fireplace is cream, with tree branches on the inside. Wonderfully mismatched seating and tables fill the space, creating an intriguing and carefree atmosphere. The chandelier is absolutely delightful with its textured accents, adding glamour and enchantment to the space. The large windows are sublime, and they create a semi indoor/outdoor experience. We are in love with this room, the design is out of this world.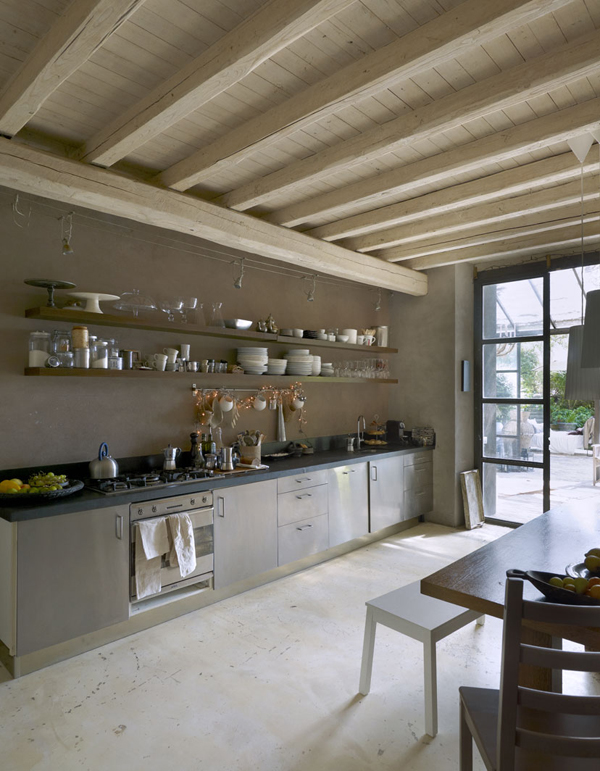 The kitchen has wood beams and open shelving. Neutral colors, clean lines, large windows, and stainless steel appliances, create an open and airy atmosphere.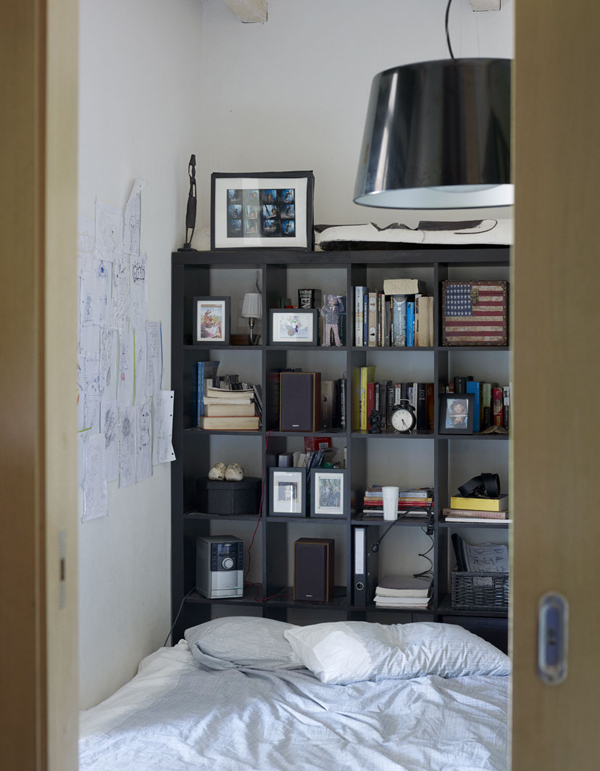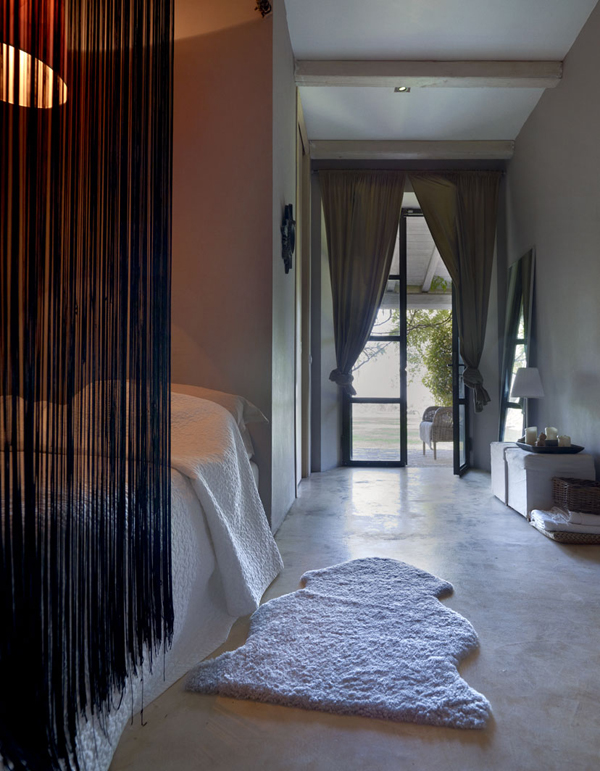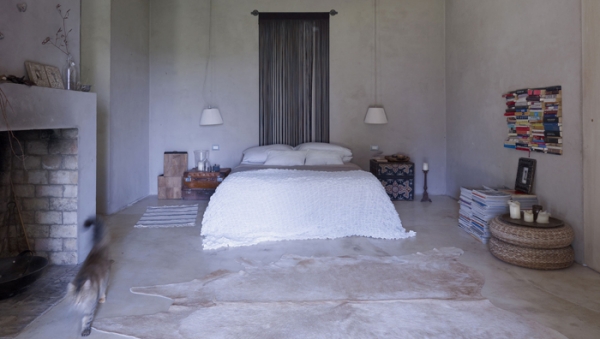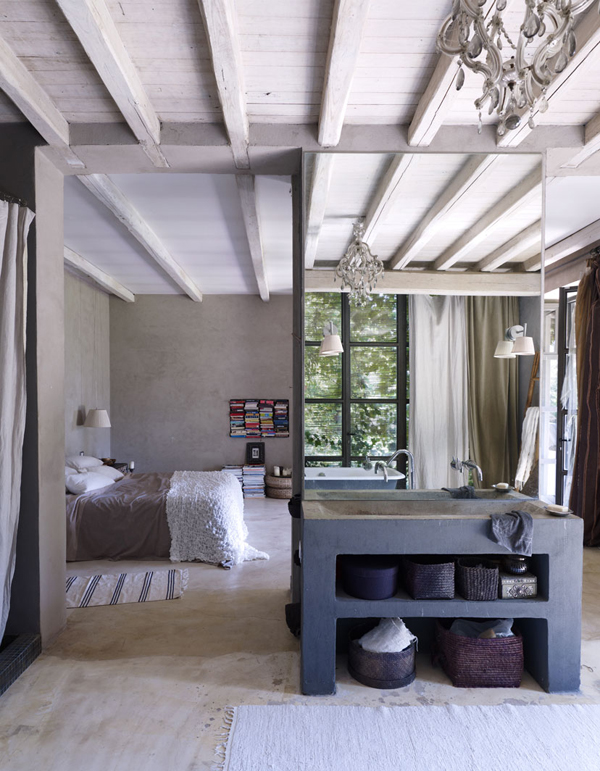 This bedroom is one of the many resting places in this Italian country house. It is spacious and bright, with fantastic wood beams. Neutral colors and a fabulous sink with storage, create a unique and homey atmosphere.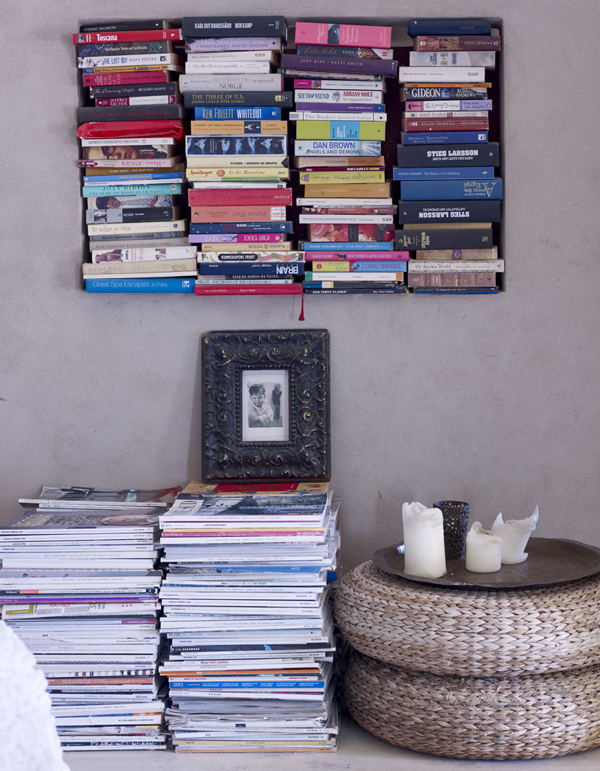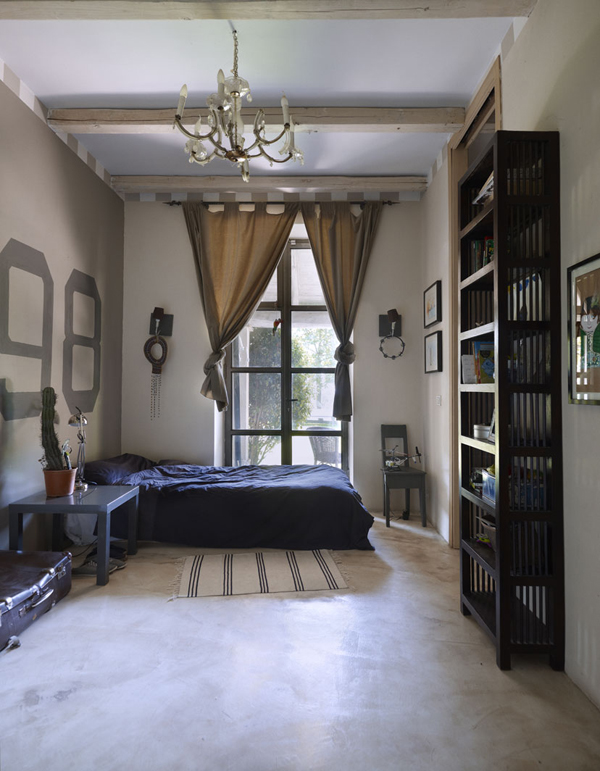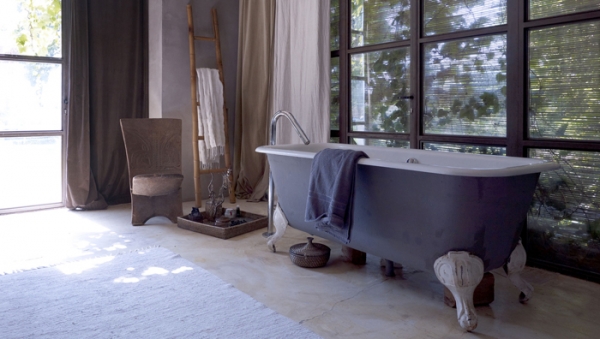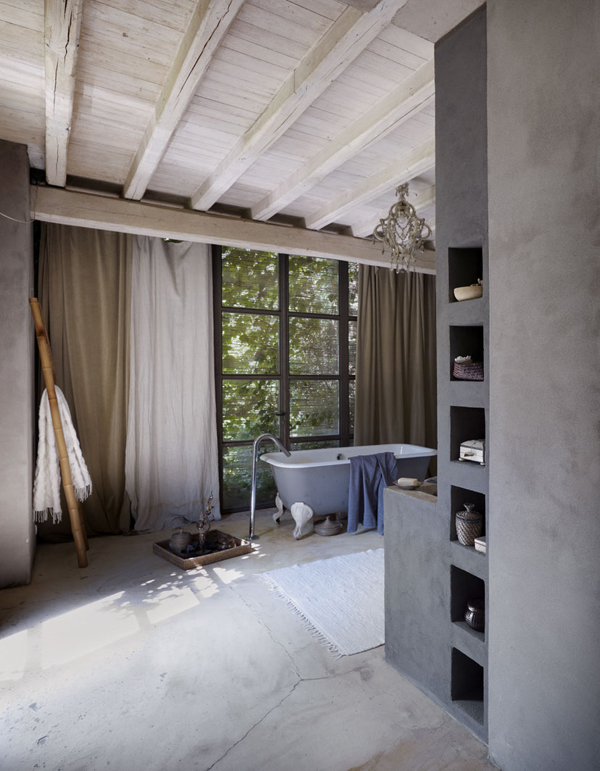 The bathroom is absolutely stunning with its large windows and claw foot tub. The built in shelving provides ample space for storage, and the long and luxurious curtains provide privacy. The simplicity of the design, the chandelier, the wooden ladder, and the fantastic chair, give this room an amazing mystique: beautifully done.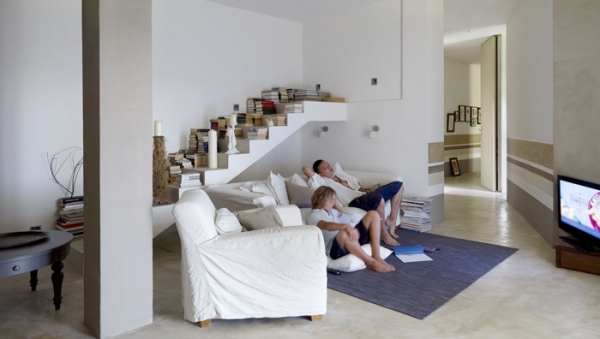 Images found here
One of our favorite details in this Italian country house is the staircase in the TV room. We love how it seems to be just for decoration. The steps are adorned with candles and books, fashioning a very unique and exciting design detail.
The romantic and carefree atmosphere of this Italian country house is positively wonderful. It is a home full of character and mystique, giving this home its very own intriguing personality.