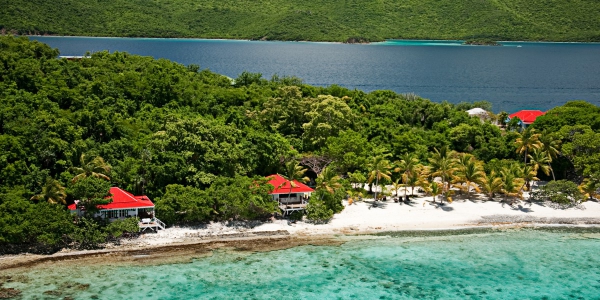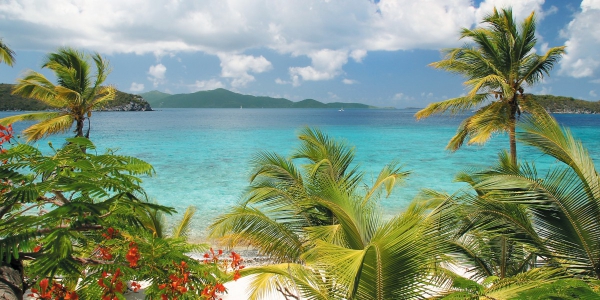 Have you ever dreamed of getting the opportunity to actually live your vacation? Do you wish you could open your door to white sands, crystal clear waters, and perfect palm trees? Get ready for this treat for the eyes! This Caribbean villa is located on Little Thatch Island in the British Virgin Islands. Also known as Seagrape Cottage, this breathtaking oasis of a home is also secluded for the most intimate moments. You will never want to leave this paradise when you arrive, and neither would we!
While approaching this Caribbean villa, we are welcomed by an ancient stone doorway that gives us a little hint of its prehistoric past. Heading into the house, we are greeted by a beautiful wood deck complete with a water basin hot tub for those nights where you just want to grab a glass of wine and sit under the stars with your lover. Relaxing in the hammock for a quiet afternoon is definitely possible with the peaceful sounds of the tides rolling in. As we enter the house, we can see that the color scheme for the décor includes aquatic hints of marine blues and yellows to mimic the radiant sun and water outside.
With tropical gardens for a backyard, an ample supply of privacy, and an outside dining area that always has a great view, you never have to worry about packing a bag or getting a passport. Live in the most perfect nirvana every day with a Caribbean villa that you never have to part with every year!