This beautiful Nordic décor is located in Goteborg, Sweden. The bright white interior uses warming wood and creative touches to fashion an inviting and intriguing home.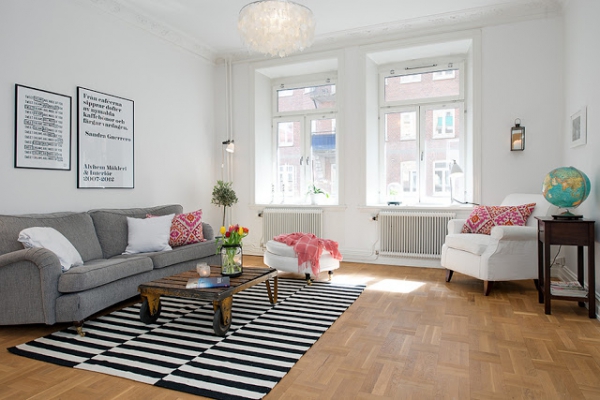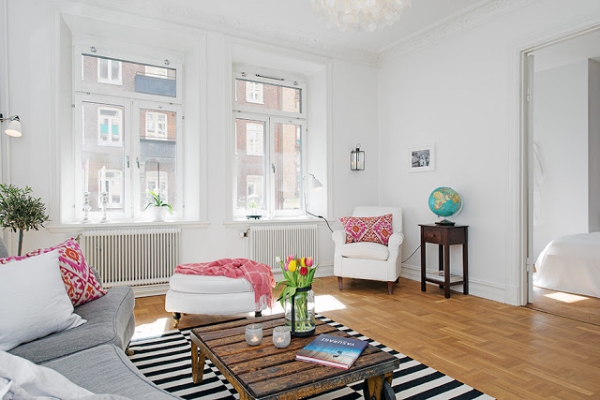 The hardwoods look absolutely gorgeous against the white walls. Large windows provide a significant amount of natural light, and a stunning chandelier adds a hefty dose of elegance. A gray sofa with white, and red and white accent pillows is paired with a black and white striped area rug. On the rug, a rustic yellow rolling table sits. Fabulous posters and a white ottoman, complete with a pink throw, complete this beautiful space. The seating area by the window is simply fantastic. A comfy white chair, a red and white pillow, and a dark wooden table sit on the delightful hardwoods. The globe and the lantern are wonderful touches, bringing a bit more personality to this outstanding Nordic décor.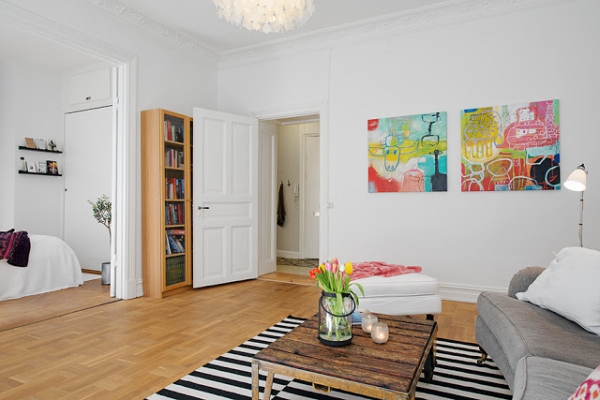 We are in love with the artwork in the living room. The colors pop against the white wall, adding a lot of interest to the space. The bookshelf by the door has a magnificent golden tone, along with the hardwoods; it adds a significant amount of warmth to the design.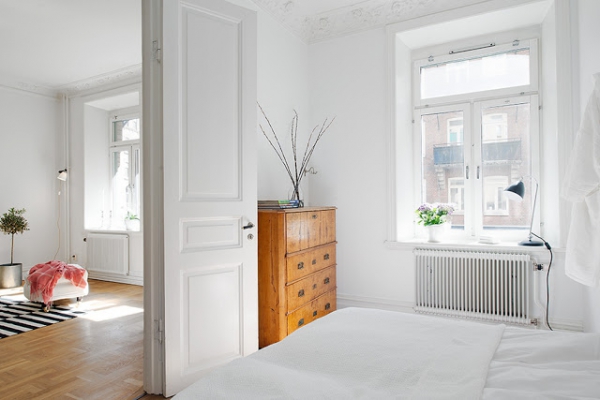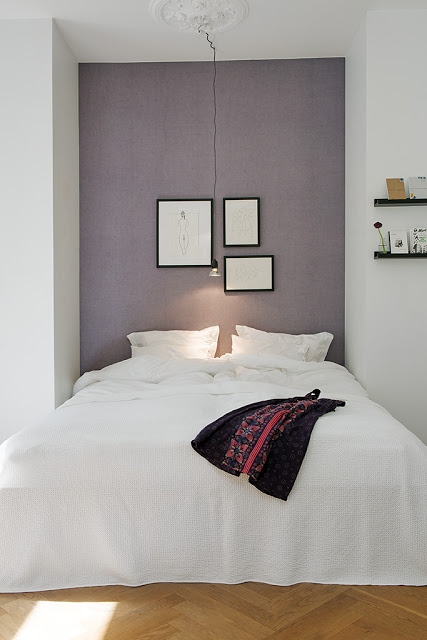 The bedroom continues the bright white interior and warm tones. The dresser is positively stunning. A gray feature wall designates the sleeping space, and the nook adds a wonderful cozy factor to the design. Artwork and a simple ceiling light complete this gorgeous area.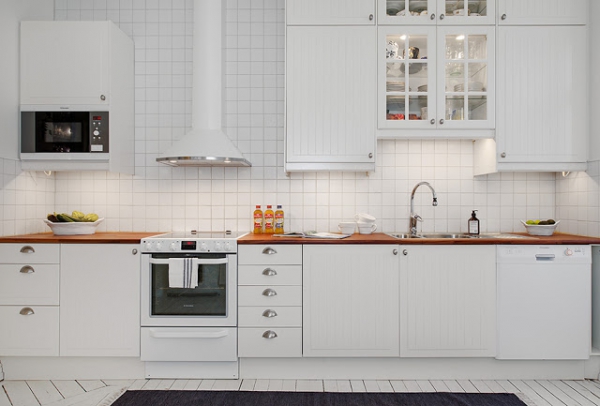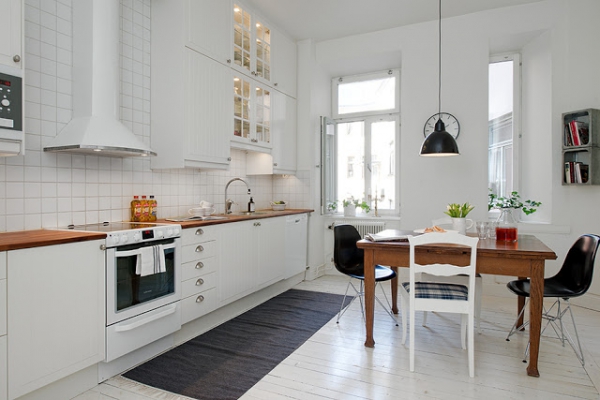 The kitchen is one of our favorite places in this Nordic décor. The white hardwoods look fabulous with the dark gray area rug, and we love the wooden table. It seems to warm the entire white design. Black modern chairs and a white chair with a country touch provide seating while a black ceiling light frames the eating area: simply delightful.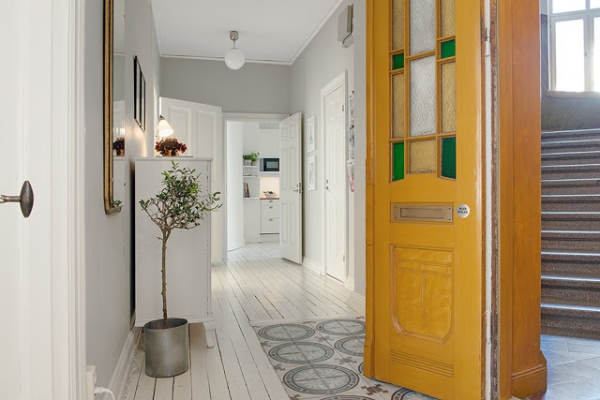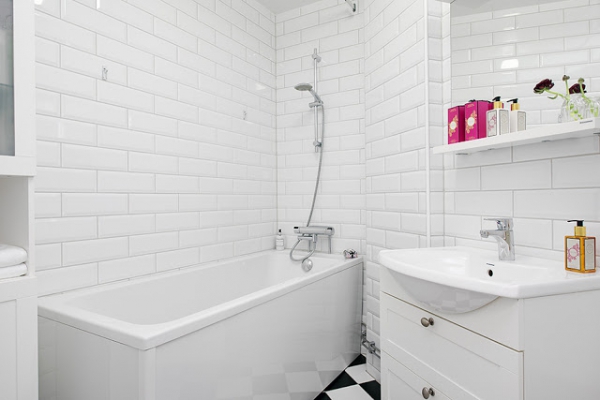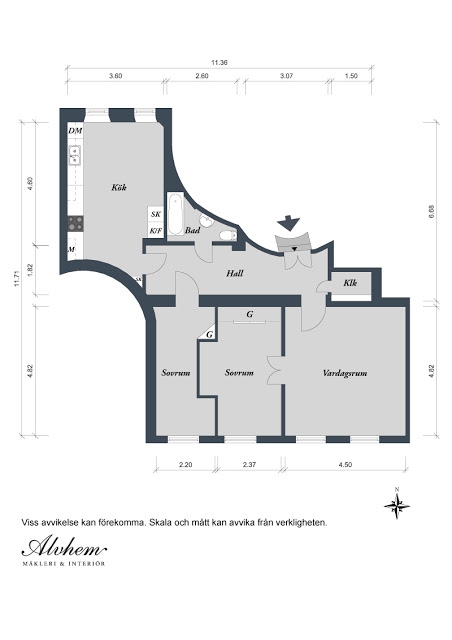 Images found on: Alvhem (website in Swedish)