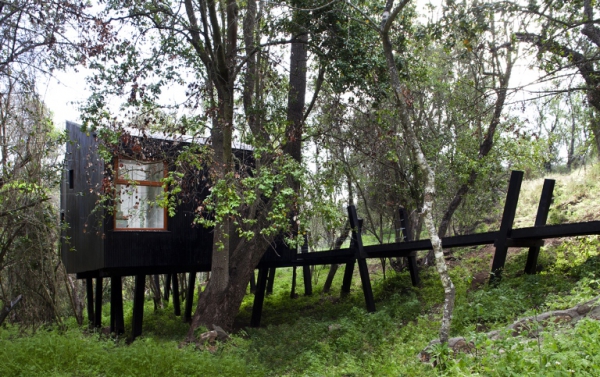 This elevated house stands quietly in a forest in central Chile. Designed by UNarquitectura, a group of architects from Santiago, the entire house was built on a 40 square meter area in 2013.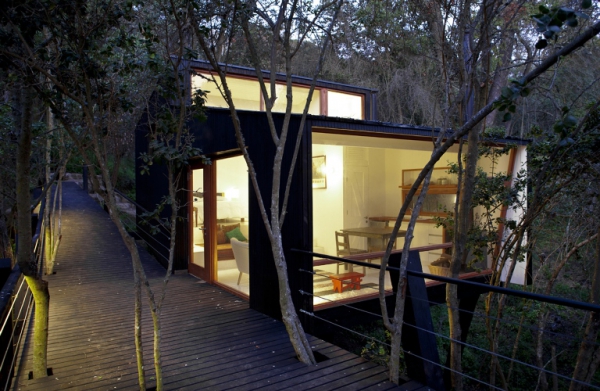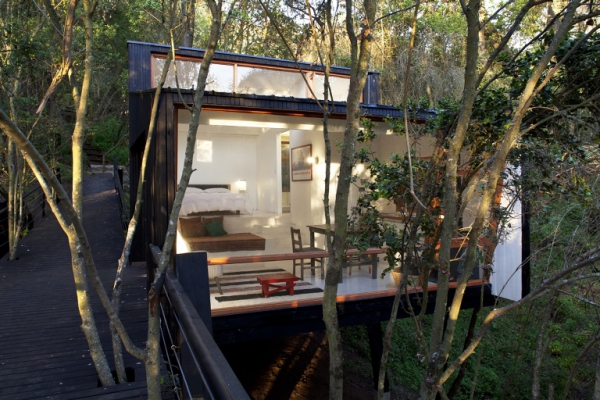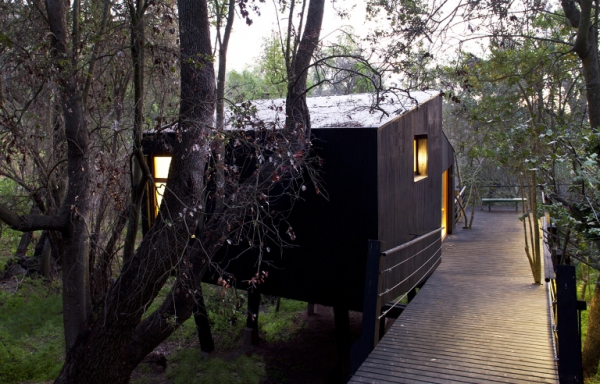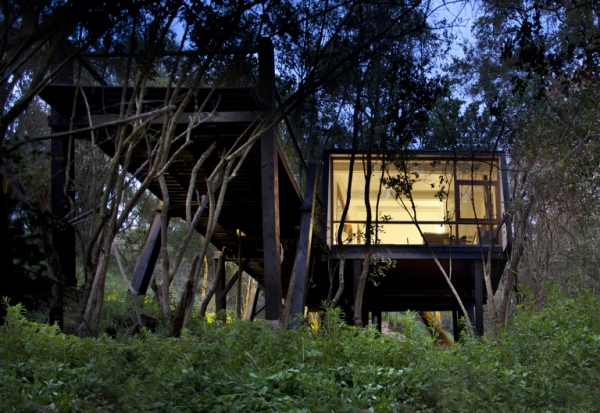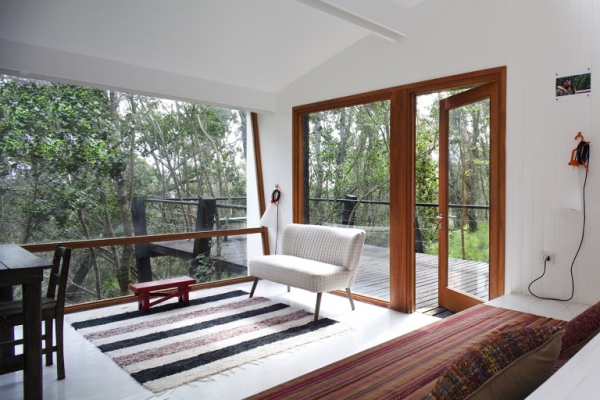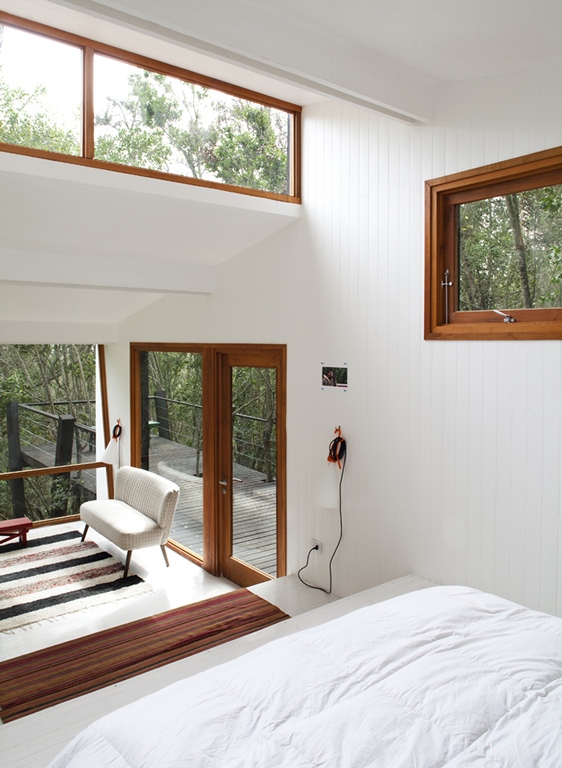 What made the architects built this nook by the woods? Solitude and retreat, these are what the house occupants would get from staying. The elevated design serves as protection from flood waters and mud. Built on the level of the foliage that surrounds it, the elevated house stands near a creek. A wooden bridge was built leading directly to its doors. The total height of elevation is five meters, enough to raise the perspective of the viewers from inside the house to the level of the wide expanse of the forest outside. If one wishes to see more, there is a viewing deck at the edge of the wooden bridge. This elevated house has an open and inviting look from its doorway to the sitting room inside. This is the public part of the building – more lights from glass walls and windows coming in. Inside, a modest interior more functional than dramatic had been intentionally designed to create a relaxed and spacious air for the occupants.
The contrast of black exterior and white interiors is spectacular. The elevated house can lie hidden in the darkest of nights unless lightings are on from the inside. The white walls inside create more light for the occupants creating not only comfort but open space.
More about the property you can find on ArchDaily.