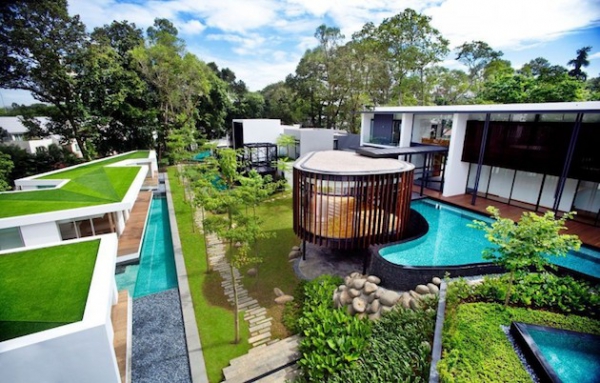 Interesting architecture and attention to detail are the main features of this beautiful house designed by K2Ld architects from Singapore. Not only is the house visually appealing but it is also rather large and has over 6,000 square foot of internal space. Many natural materials have been used to create this Japanese styled home that is definitely luxurious but yet still homely.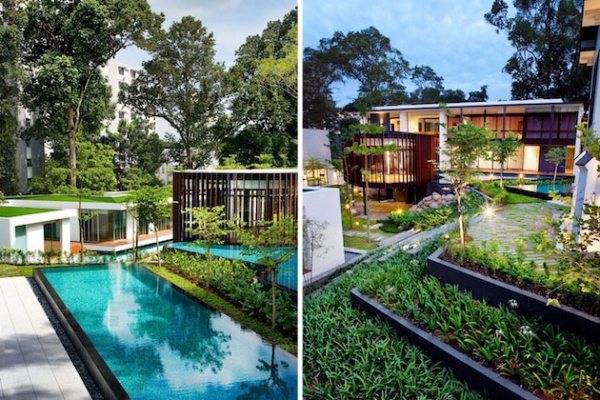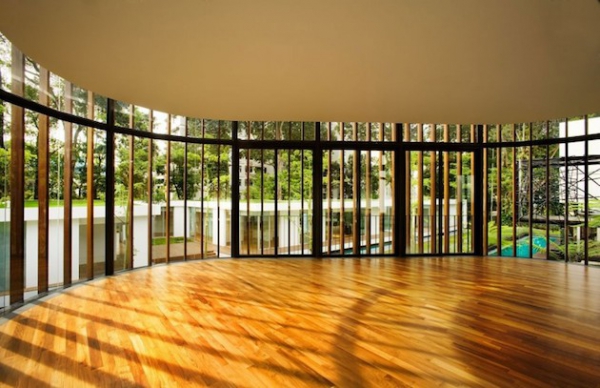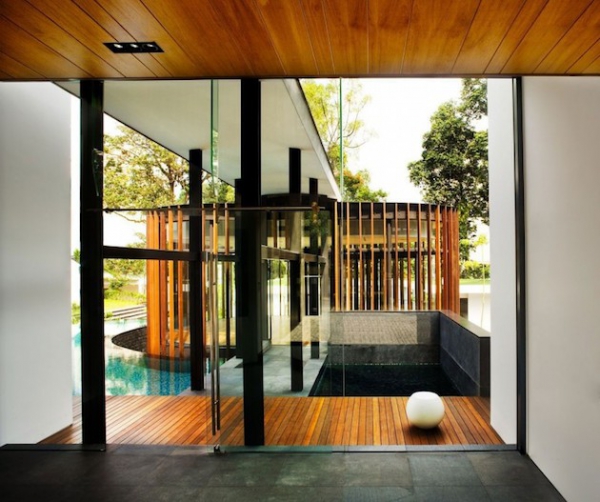 Upon entering the building you can sense the amount of space available, plus feel how bright and airy the house is due to clever design. Wooden slats across the large windows create shadows that move throughout the day and help to keep the harsh glow of the sun to a minimum. The rooms are large and all have a contemporary, modern finish, white walls and wood floors help to keep the flow throughout the building.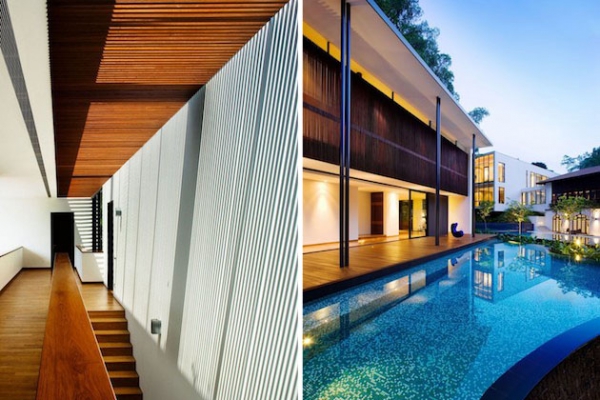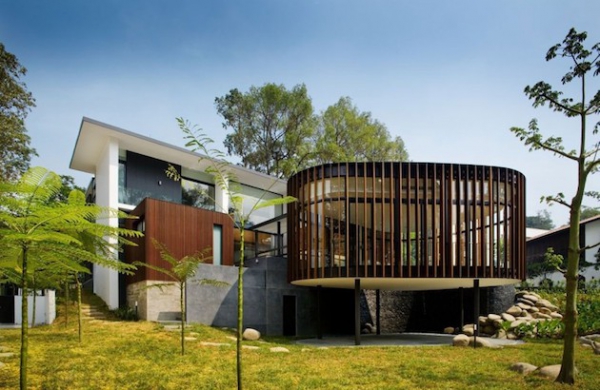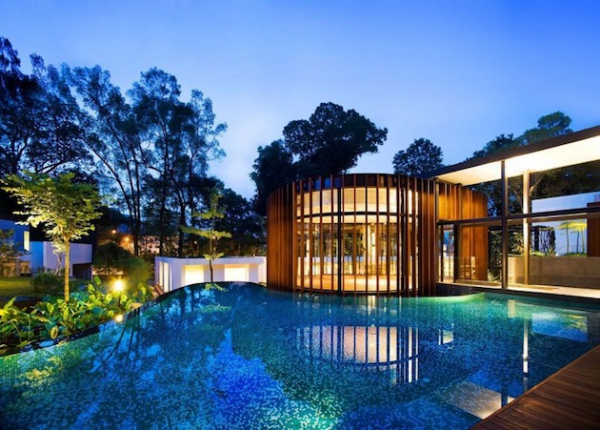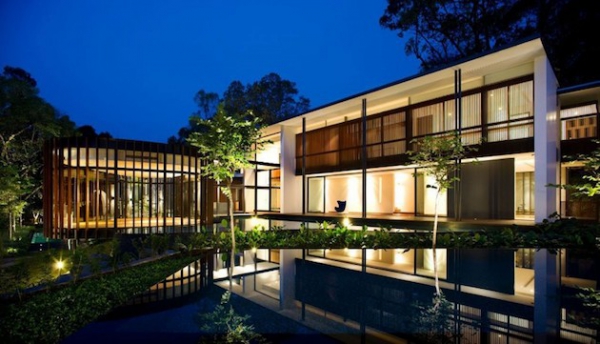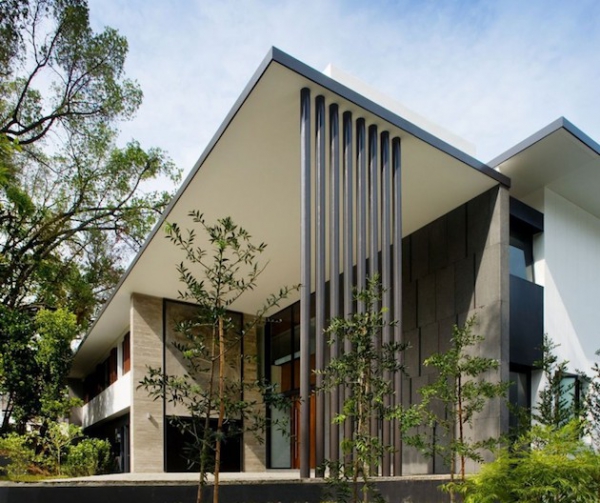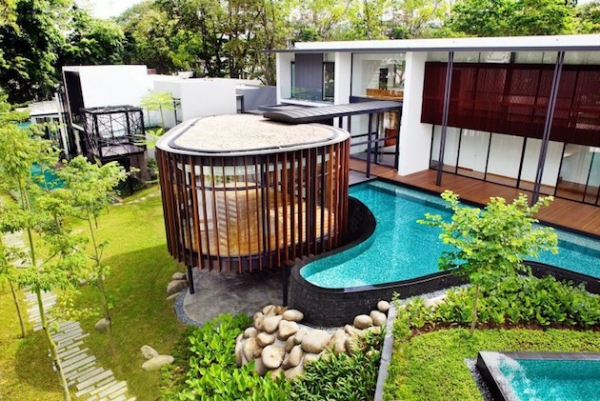 The house has many angles and features built in, from the shaped mosaic tiled pool to the rather glamorous entryway – all giving the occupants a sense of beauty, style and grace. Living in this house with its interesting architecture would certainly be an enjoyable experience for many of us and is something that we can aspire to in our own home design efforts.
Тext is copyright to ©Adorable Home – interior design and decorating ideas