This coastal architecture made by Swiss Fine Line creates a fantastic indoor/outdoor experience that flows throughout the entire home. The home sits on a shoreline in Switzerland, and it consists of white stone and sliding glass walls. The flat rectangular shape of this house is absolutely gorgeous with its angles and levels, and the coastal architecture and its views are positively breathtaking. And it even has an indoor pool, complete with sliding glass walls, maintaining the indoor/outdoor experience, even when you go for a swim.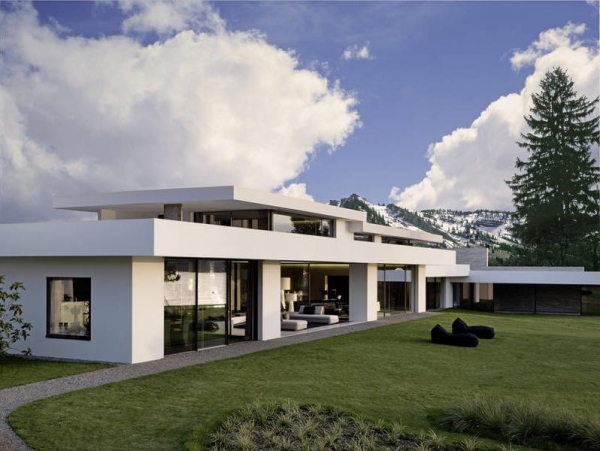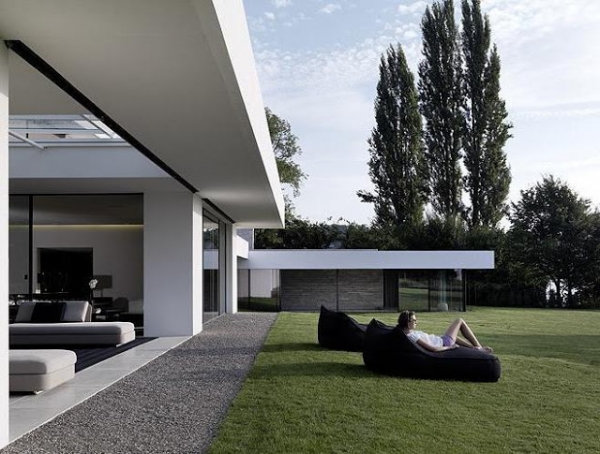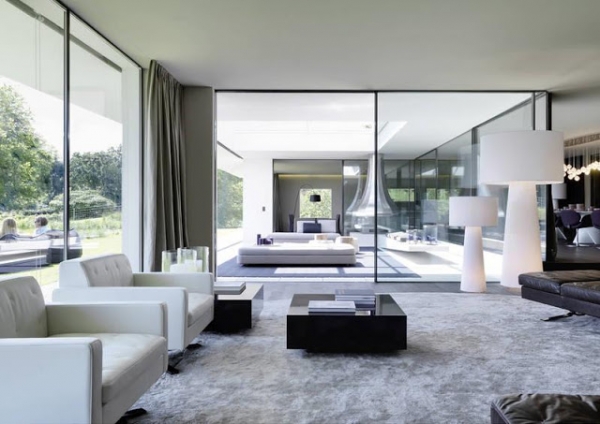 In the living room, a plush area rug fills the space. Sleek and modern furniture is placed in the room, complementing the coastal architecture. Floor to ceiling windows, allow for natural light, and neutrally colored curtains, provide the option for privacy. We adore the lamps in this beautiful room, adding interest and a bit of eccentricity to the space.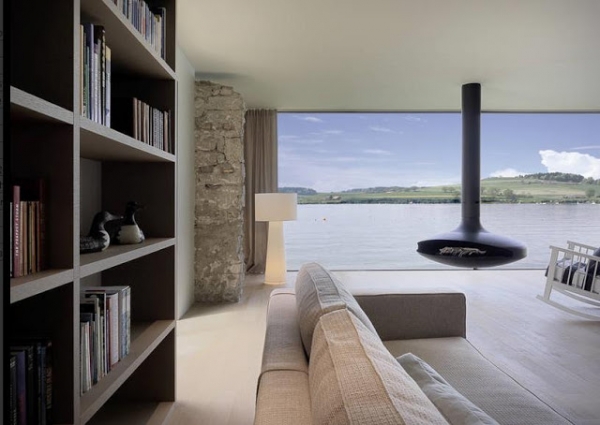 In another living area, the temperature of the room is a bit warmer. It has neutral furniture and a large wooden bookshelf. Design and furniture are used to simulate a fabulous nook. The stone accent wall, beautiful black fireplace, and the white rocking chair, provide a wonderful space to read and relax.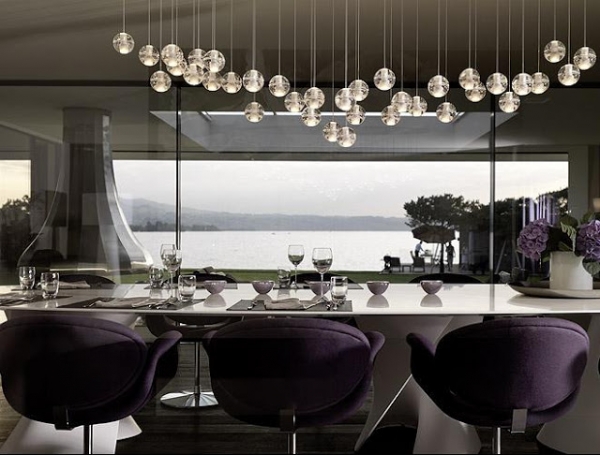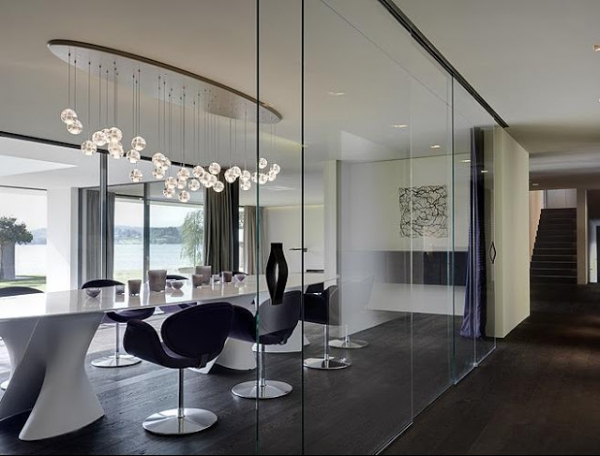 In the wonderful dining room, creative and enchanting lights hang from the ceiling. We love the color palette in this room, it is elegant and romantic. A long white table, surrounded by purple chairs, fill the space, and floor to ceiling windows, continue the dazzling views. The glass used to separate the dining room from the rest of the house is absolutely fantastic. It creates a glamorous and semi-secluded room, that is perfect for dinner parties.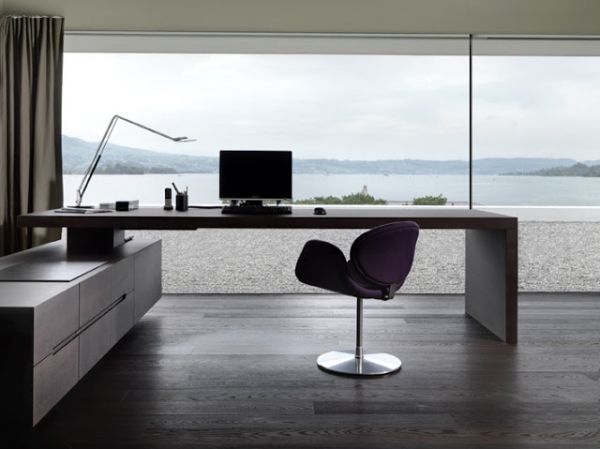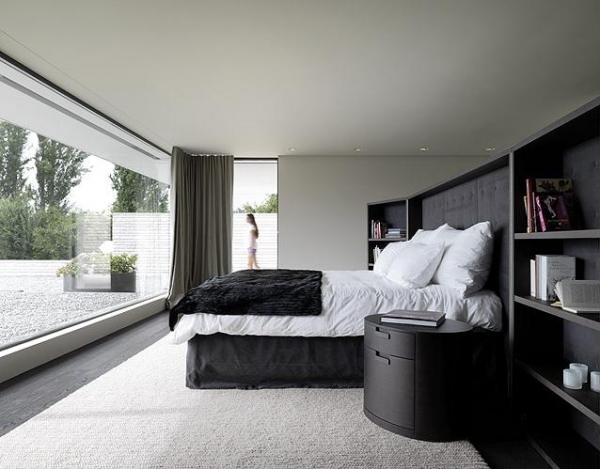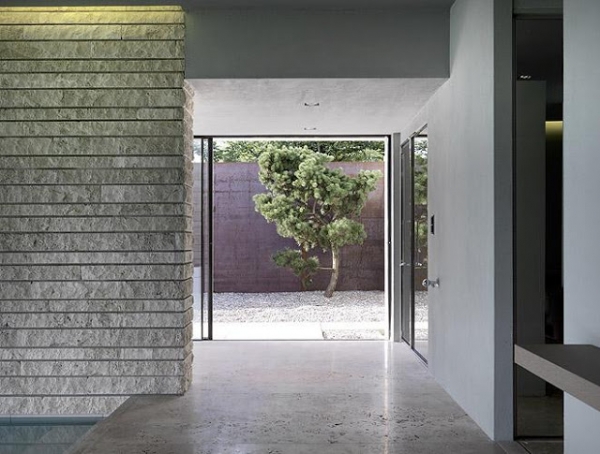 The pool area in this coastal architecture is probably our favorite spot in the house. The modern seating, the beautiful views, and the gorgeous floors, create an exceptional and stunning space, providing the ability to swim, at all times of the year.