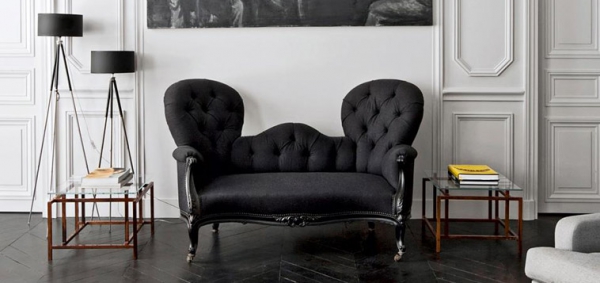 This Parisian apartment is one of our favorites when it comes to doing the black and white color scheme throughout the home. Perhaps they choose such simple colors because of the stunning architectural work seen here, but still the stylish interior design encompasses every room and alcove throughout. Every detail has been perfectly highlighted with the black and white shades, bringing attention to the design of the home rather than the color palette.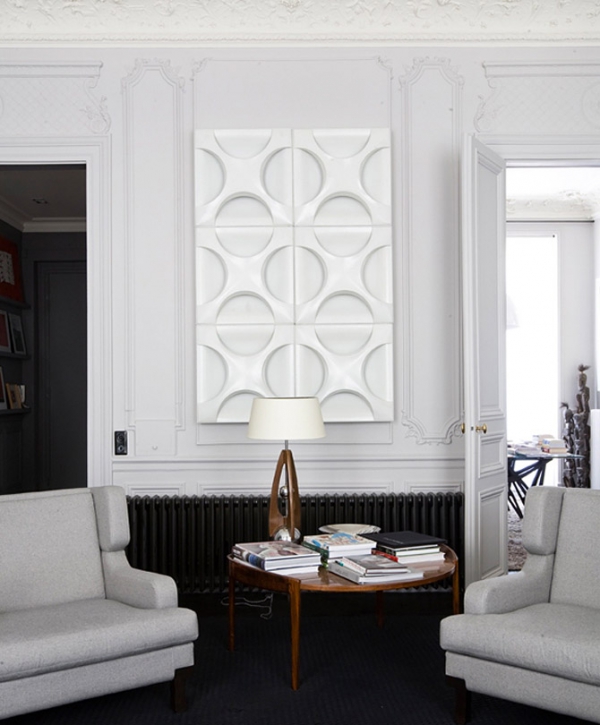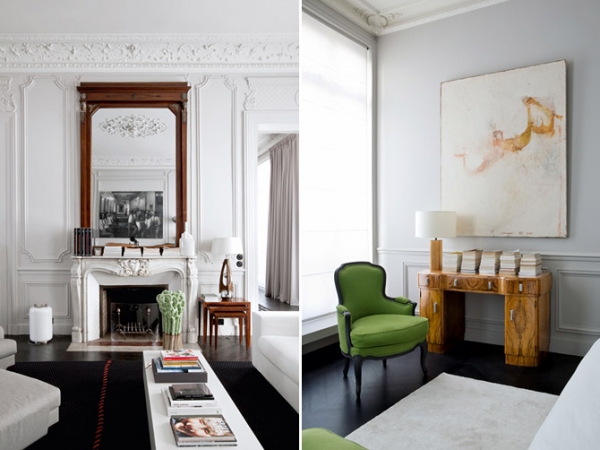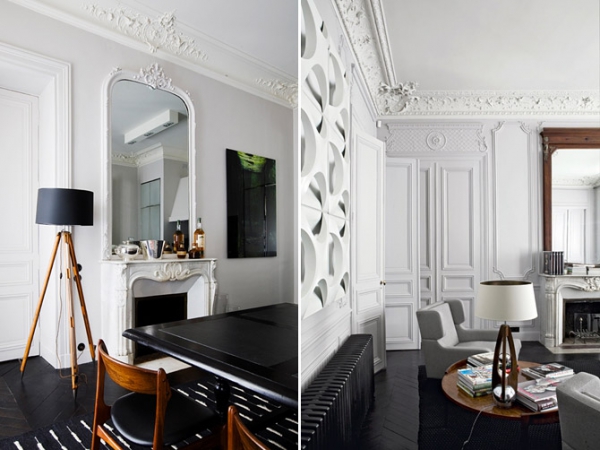 The dark hardwood floors complement the stylish interior very well, giving a very neutralized backdrop for the rest of the home to be appreciated. We do love the few accents of color seen in the study area and in the living area with the red and green chairs. Other few accents, like the flowers and the brightly colored books in the study also make a large impact on the overall design.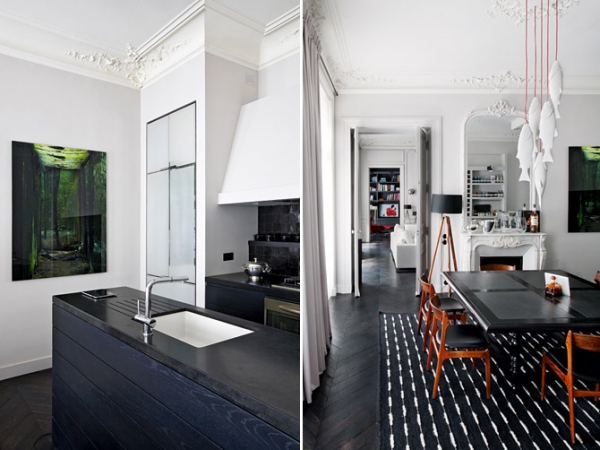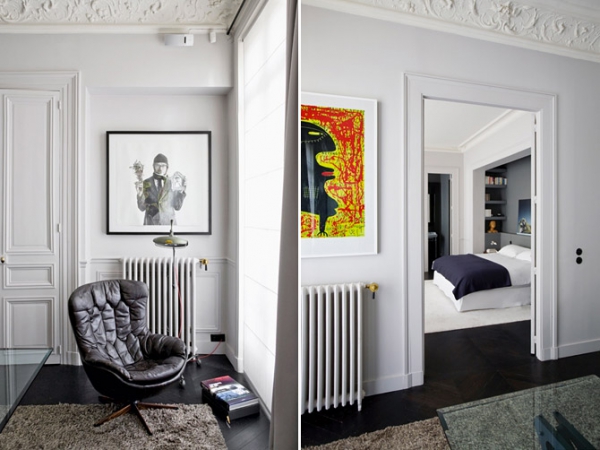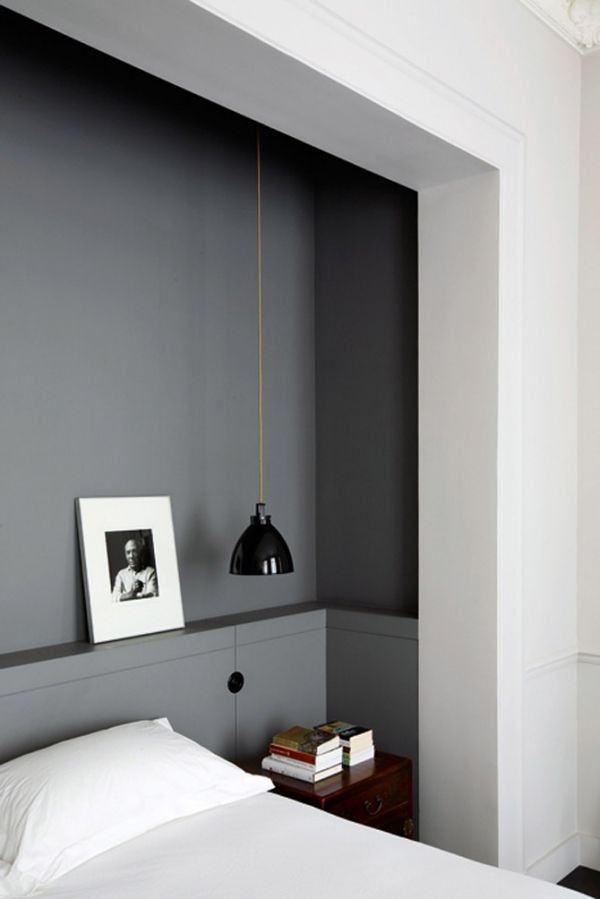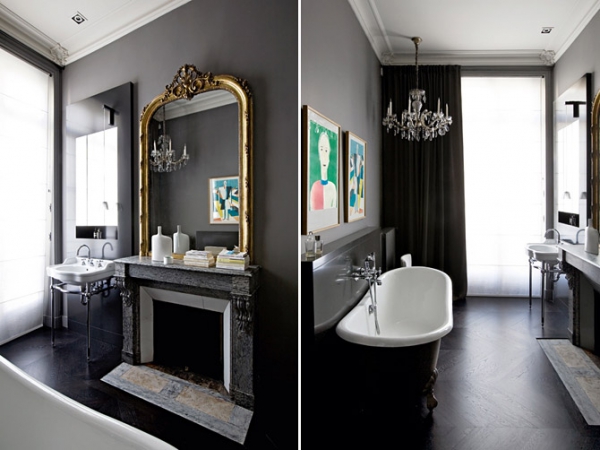 The design of this stylish interior is so minimal it's just too good to be true. With a few pieces of art on the walls and those eclectic and awesome fish lighting fixtures hanging above the dining table, everything else in the home seems to effortlessly exist without needing any other complementary pieces of décor added.
Тext is copyright to ©Adorable Home – interior design and decorating ideas