This Parisian duplex is one beautiful architectural feat after another as you stroll through it. American architect Michael Hermann is the genius behind the design of this home, getting some of his inspiration from Le Corbusier. Actually, the home is not only just designed by him; it is his home. Hermann shares it with his wife and daughter—absolutely gorgeous, so chic, and such a remarkable interior architecture.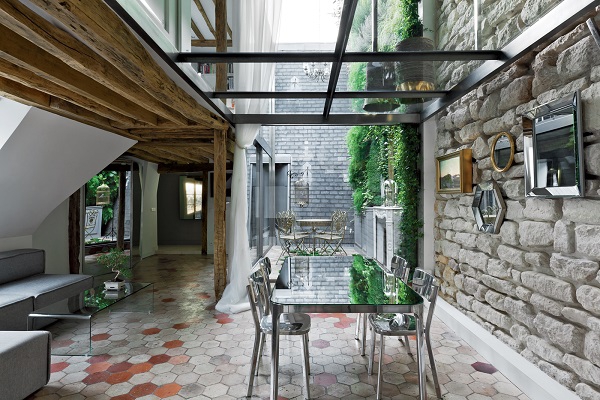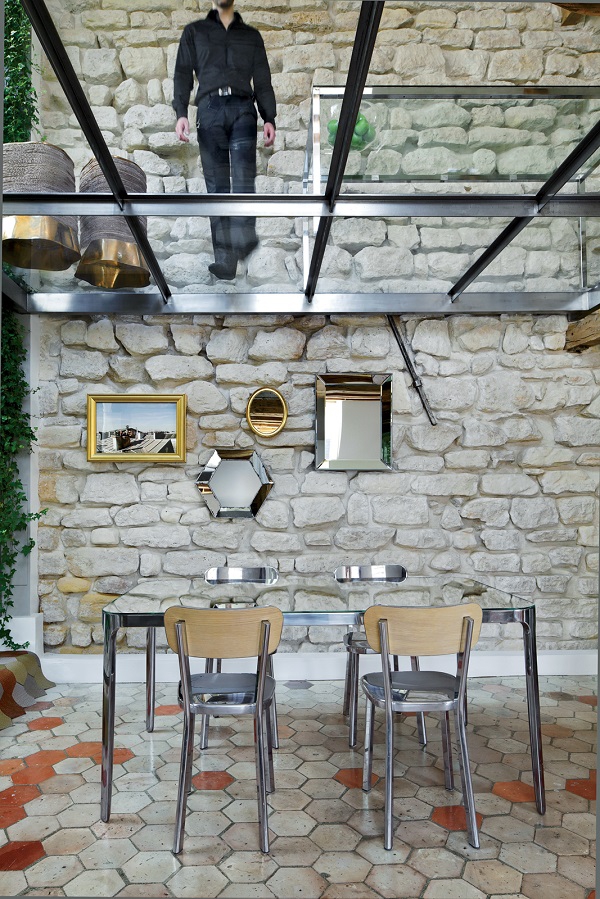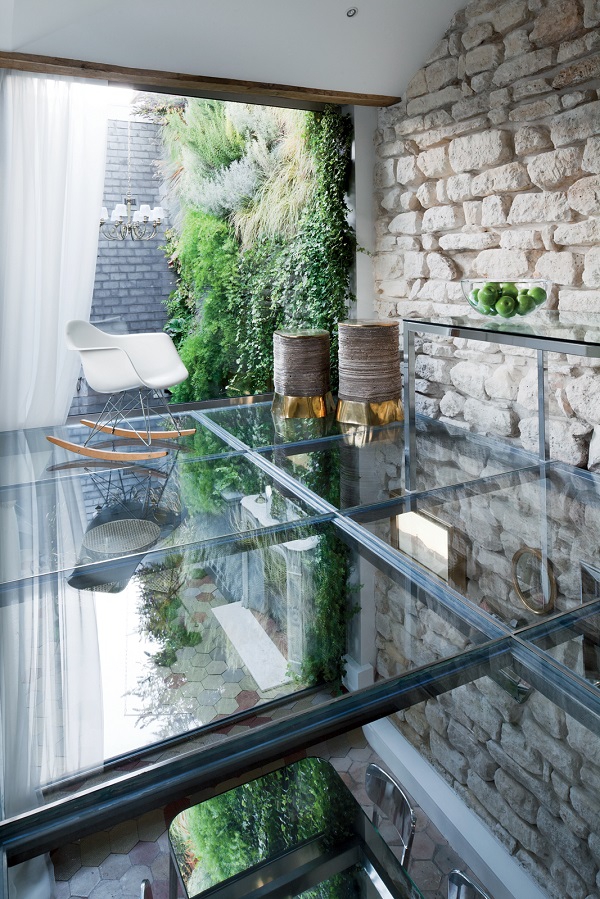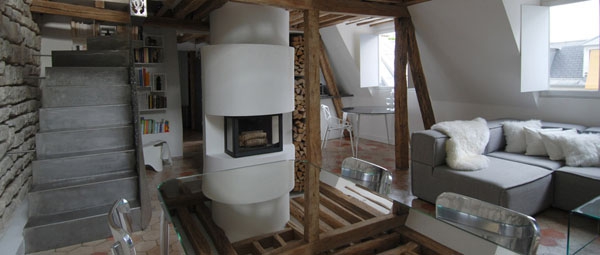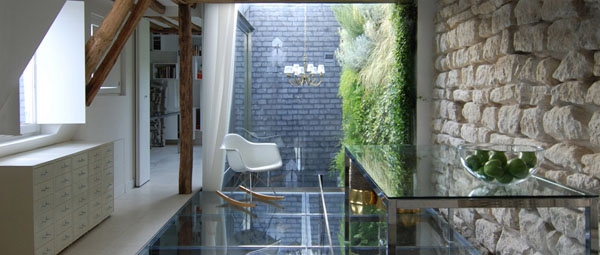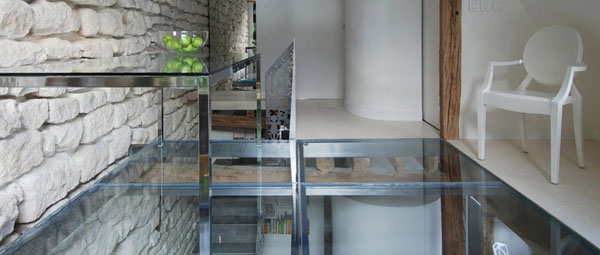 The interior architecture of this home is pronounced at every turn you make. So many different elements have gone into the design (glass, stone, marble, steel, wood, etc.) that there is in no way an extreme abundance of anything. It all blends together impeccably well and flows seamlessly throughout the home. The glass walls, floors, and ceilings are especially noteworthy here; how extraordinary would it be to walk on glass from room to room? It is such a modern and genius idea for setting a home apart from others.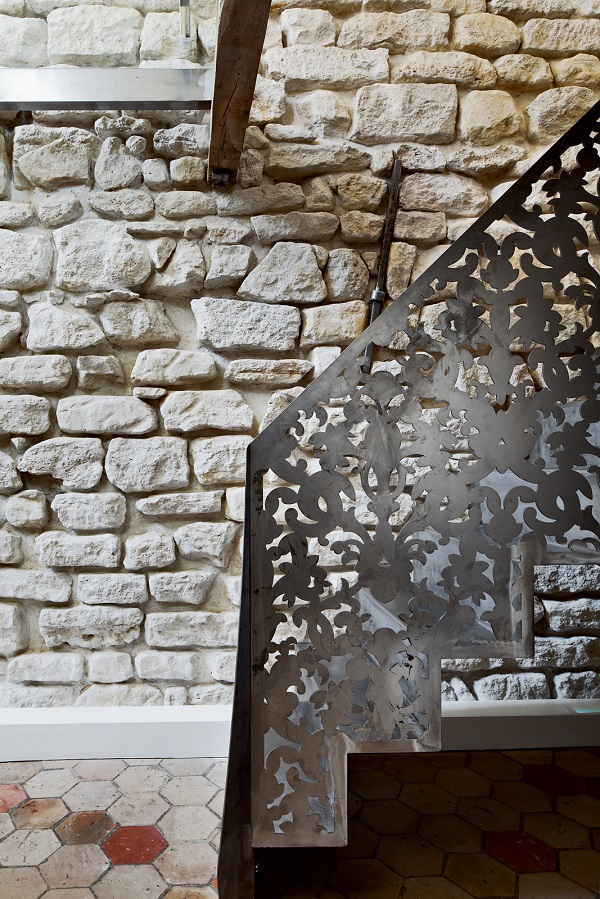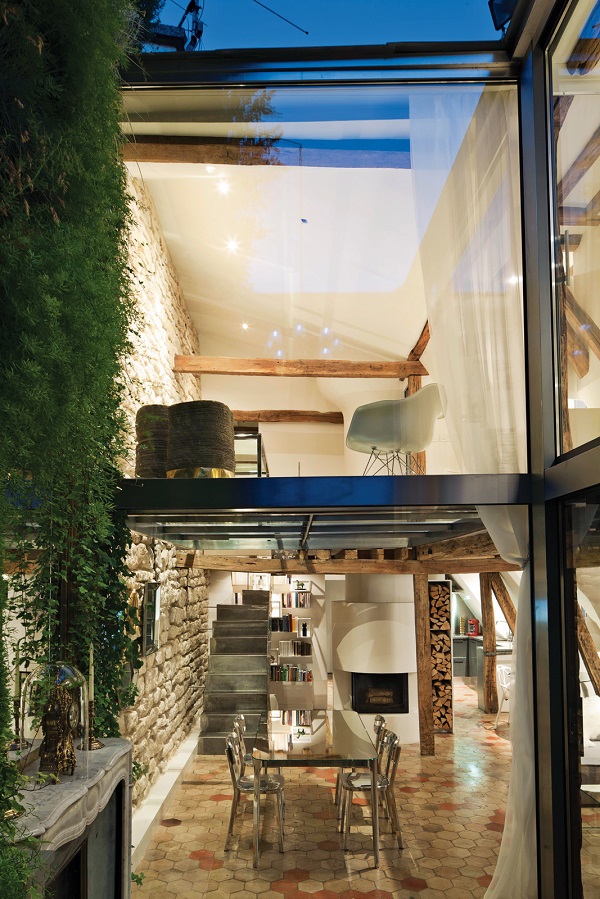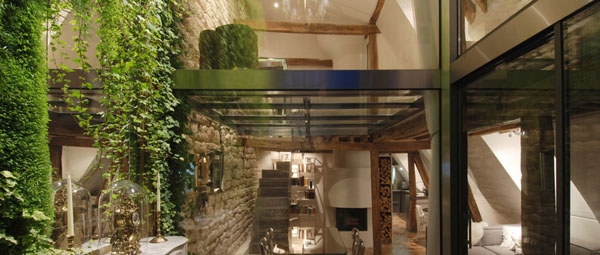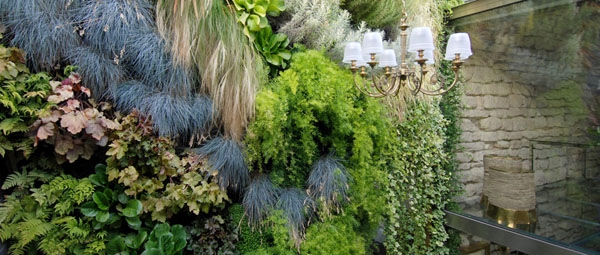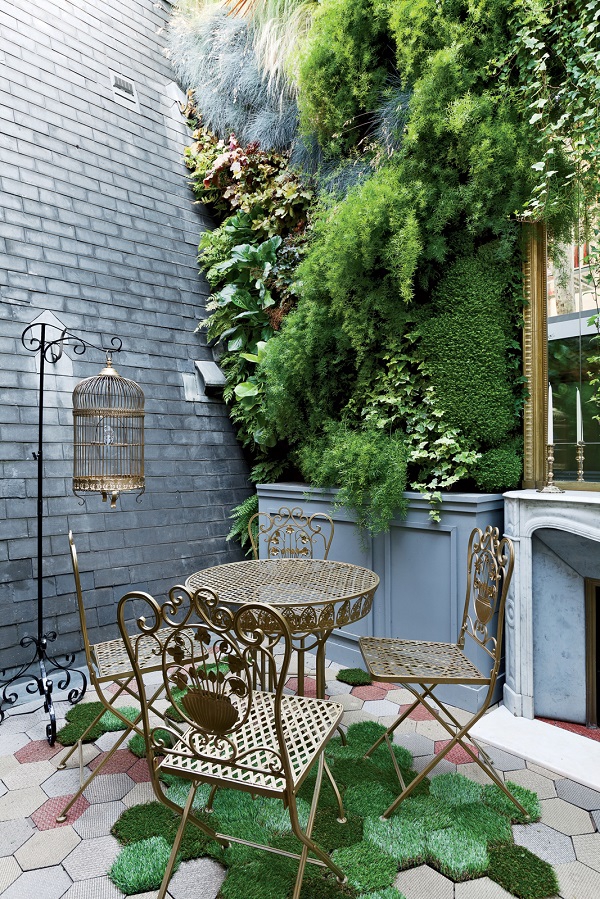 Photos: Filippo Bamberghi
The lovely foliage and beautiful plants that cover the home are also such an elegant but homely addition to this Parisian masterpiece. The interior architecture of the home is also covered in it every now and then. It really adds to the appeal this home has. Of course, once you step outside you really get to see the plant life in all its glory. The patio in the back of the home is quaint but formidable next to the extravagant home. Beautiful greenery surrounds this dainty patio, equipped with its own little grass patch and adorable patio furniture.
So for those who seek a little Parisian adventure from the comfort of their own home, look to this amazing home and its flawless interior architecture and design for ideas on how you can create your own Parisian paradise.