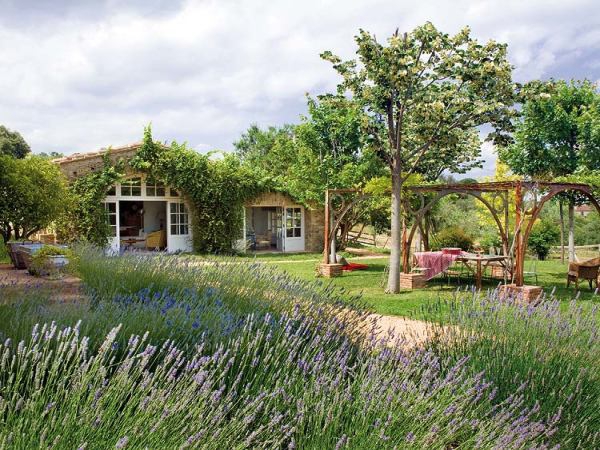 Looking at this home you would probably not assume it is actually a restored farmhouse. Well it is, it dates all the way back to the 18th century. This gorgeous restored farmhouse is the work of Studio Palau de Casavells. The designers were absolutely genius in using some of the existing structure and then implementing natural elements like stone, wood, and cement. This helped maintain the spirit of the farmhouse, while modernizing it and creating a perfect blend of new and old in the home.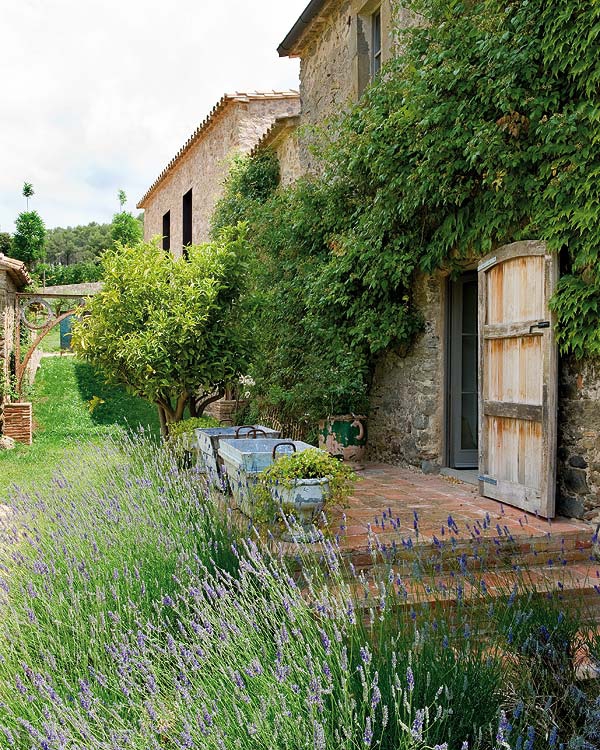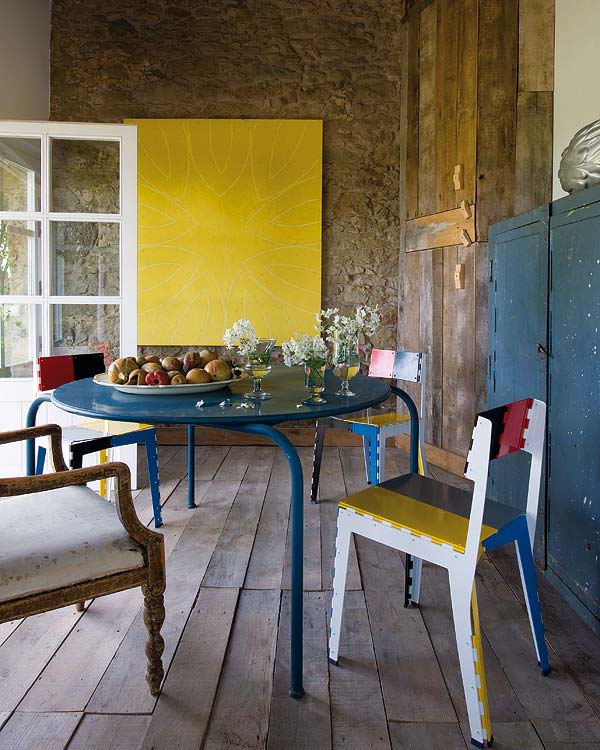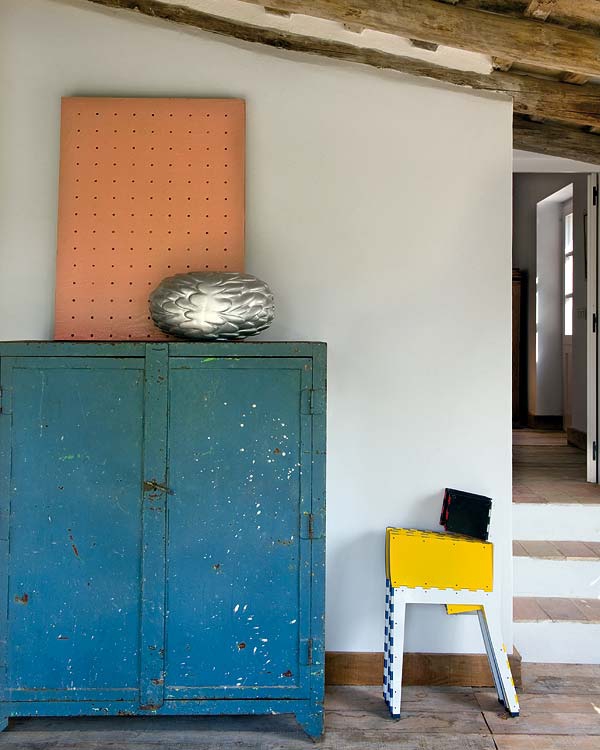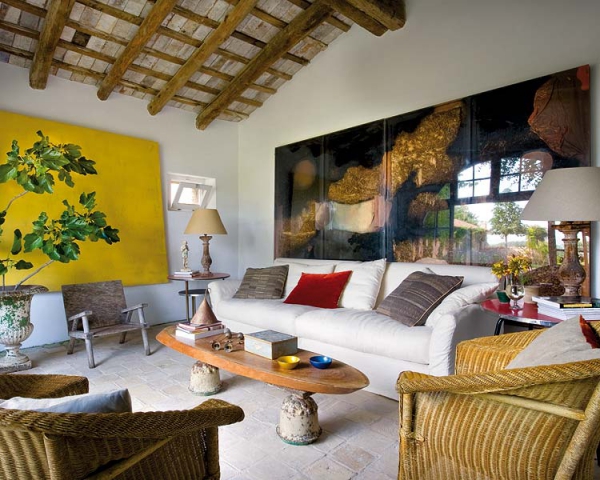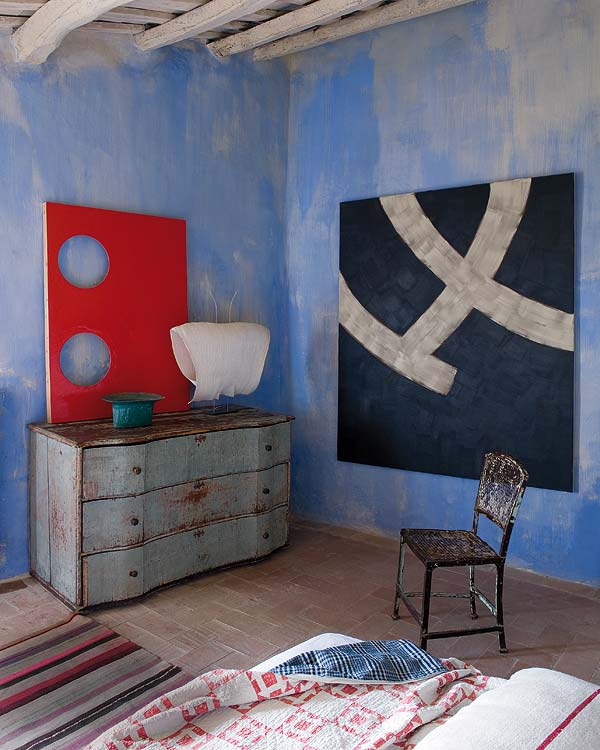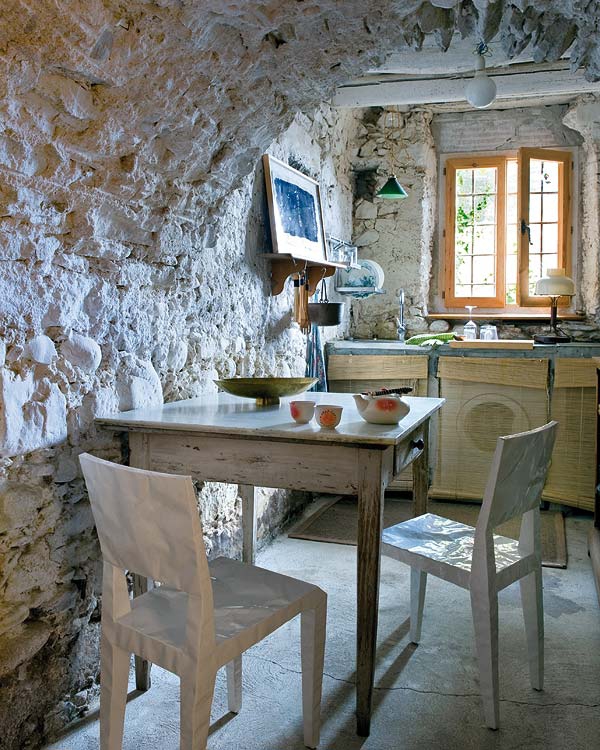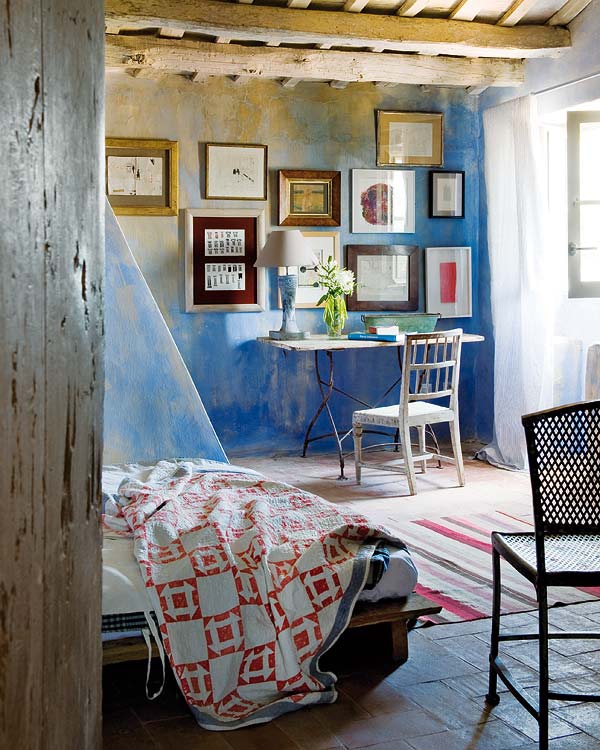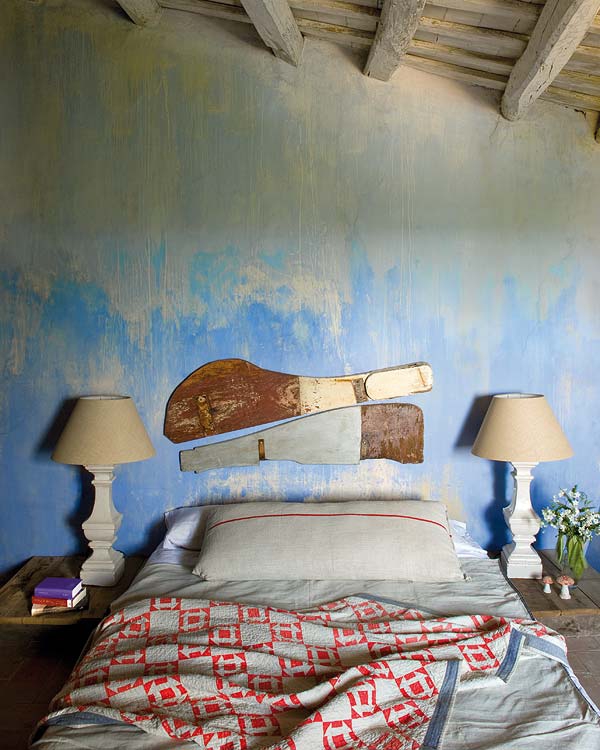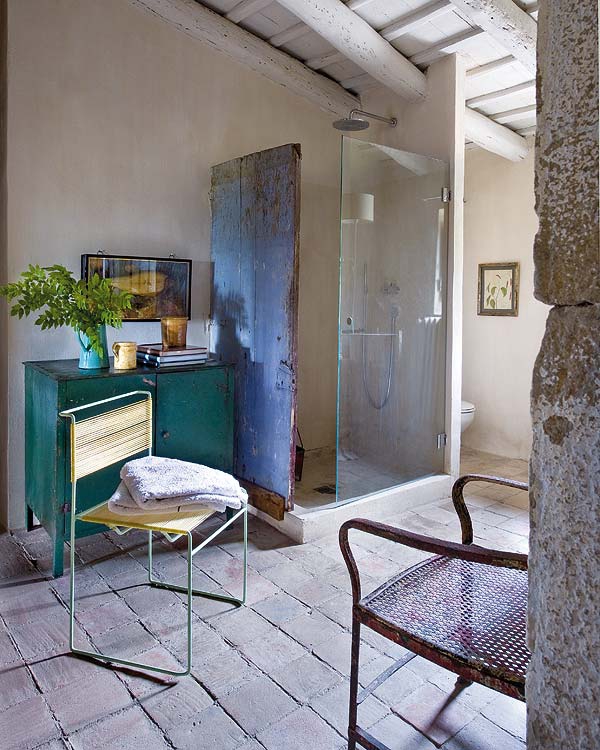 The industrial meets agricultural vibe is present in every room, whether it is the ceiling beams, the rustic furniture, or the metal accents in the decor. Everything just flows so perfectly even though it is very evident different aspects of the home come from very different times. We are big fans of all that is rustic and vintage, so this home especially impresses us with their knack for the modern meets vintage.
The blue and yellow color scheme that exists in every room really lightens and livens up this restored farmhouse. The natural stone, clay, wood, and cement elements are very neutral and don't bring too much to the color palette. With the bright pops of yellow and blue hues it really adds dimension to the home. The collection of modern art pieces and eclectic collection of other decor brings in even more character to the whole as well.
If there was ever a restored farmhouse that was made to impress, this would be it. It is an absolute dream for anyone who is interested in interior design and renovation projects. It just goes to show what can really be done with structures that already exist.