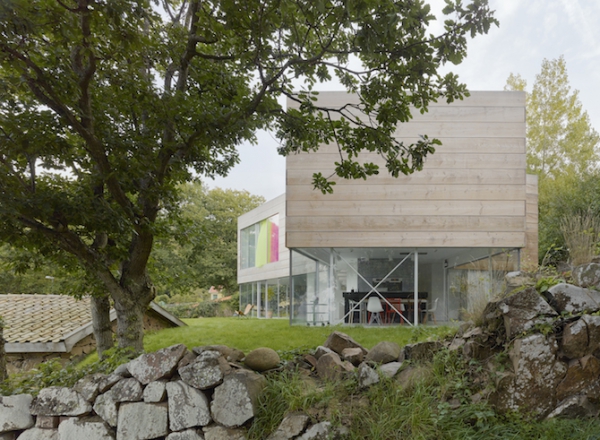 In life, sometimes things can get a little topsy-turvy. And sometimes the most creative aspects of life are birthed from that. Today's feature resides in Molle, Sweden, were there is an incredible abundance of greenery surrounding the home. Although there are a few select homes in its vicinity, the lovely view of the ocean is still on the horizon. The house architecture of this home seems to look as it's intentionally elevated so that it doesn't miss a beat!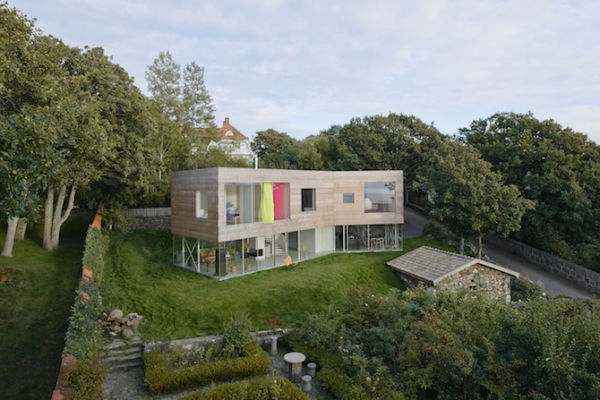 The house architecture was designed by the Elding Oscarson Company, which is comprised of owners Johan Oscarson and Jonas Elding along with Yuko Maki and Gustoff Karlsson. During the 20th century, the province of Molle was considered a very free-spirited place which sparked the birth of unique house architecture that we can still enjoy today. The open space layout on the bottom floor is completely made of glass. Clearly, this home is built for a family that doesn't mind sharing their daily lives with the outside world. The top floor is secured with a steel frame covered with wooden planks. This home certainly gives the illusion that it was made upside down!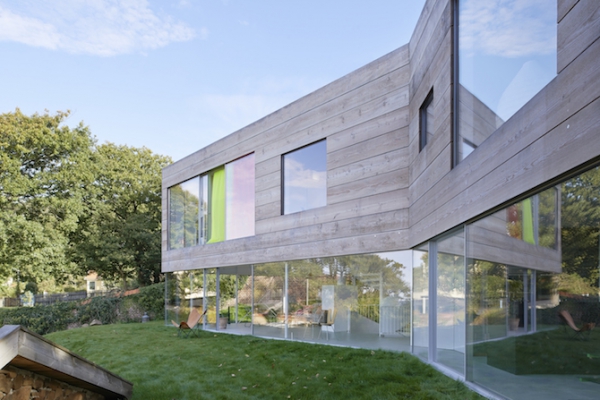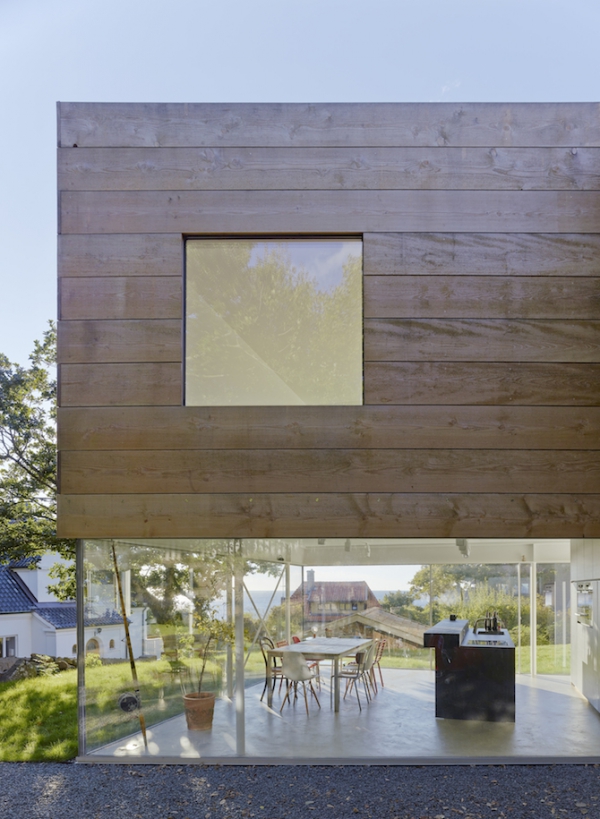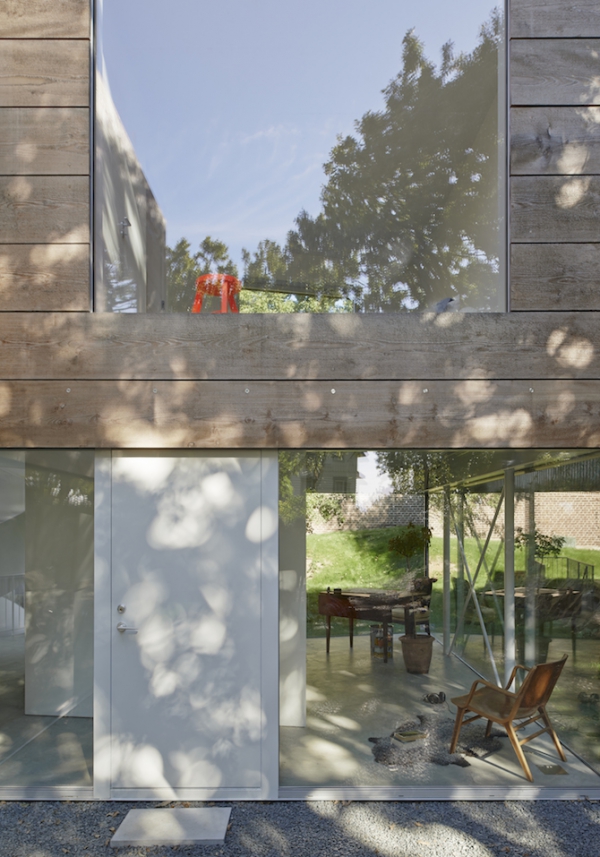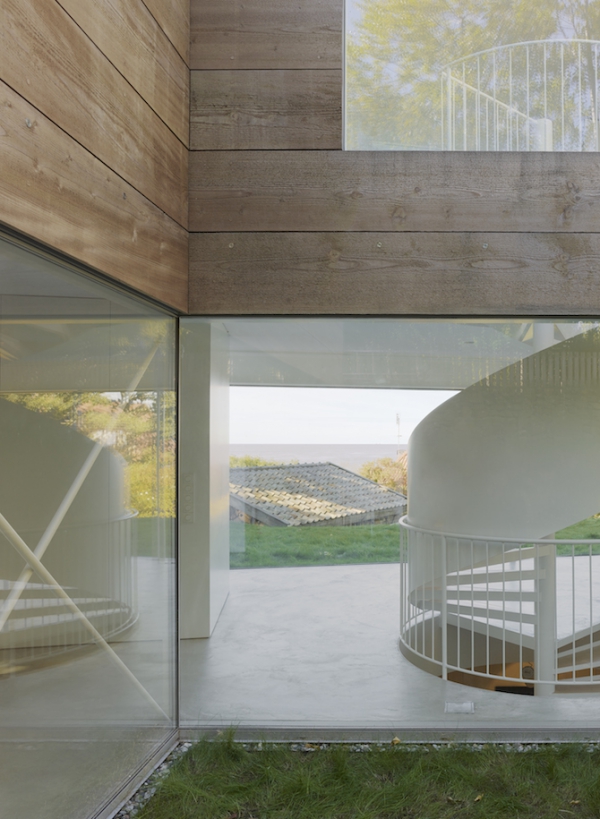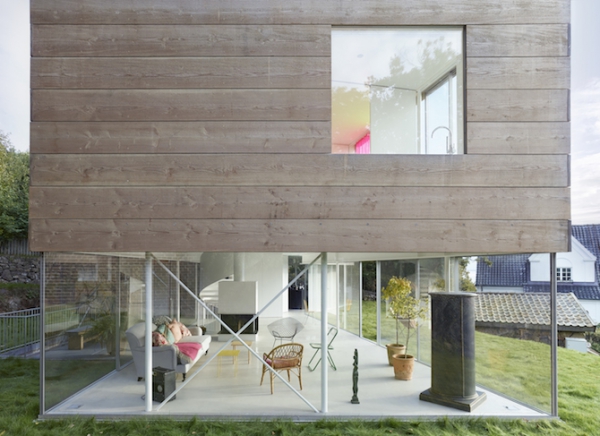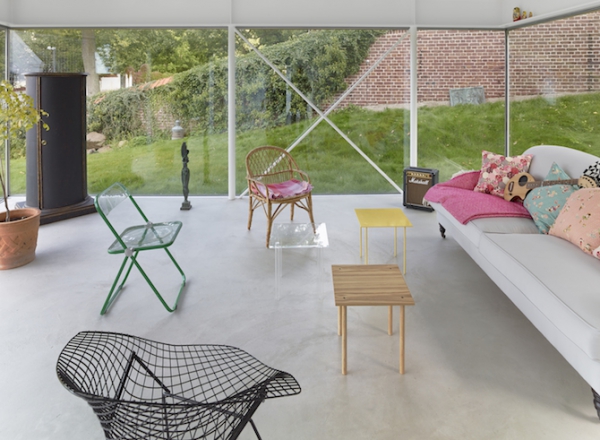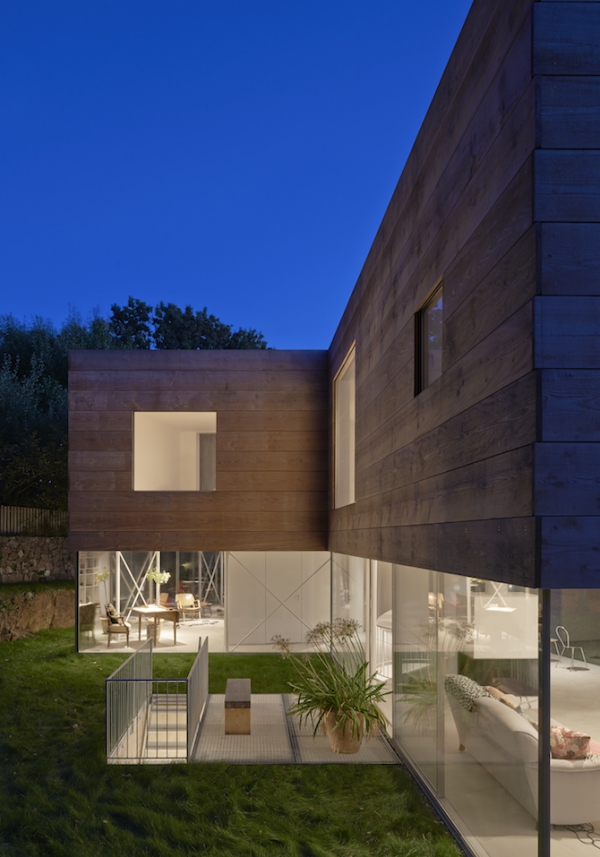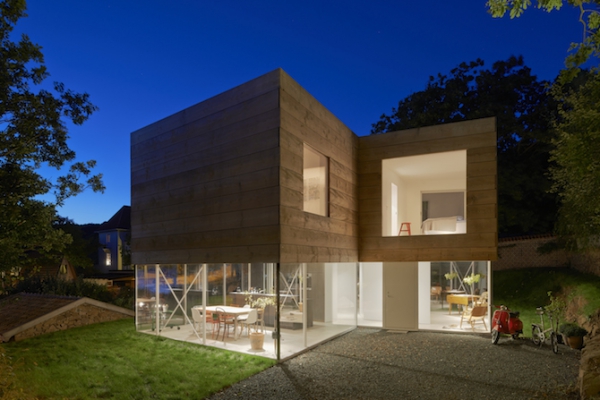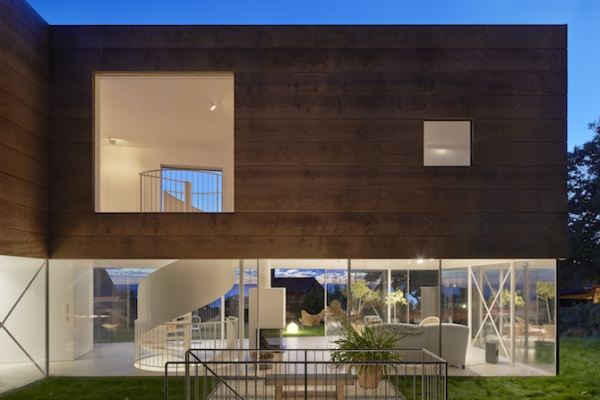 With the innovative design that Elding Oscarson brings to this part of Sweden, there's no question as to why this young company is trailblazing a path of eclectic taste to bring into the new world of design.
Photos: Åke E:son Lindman