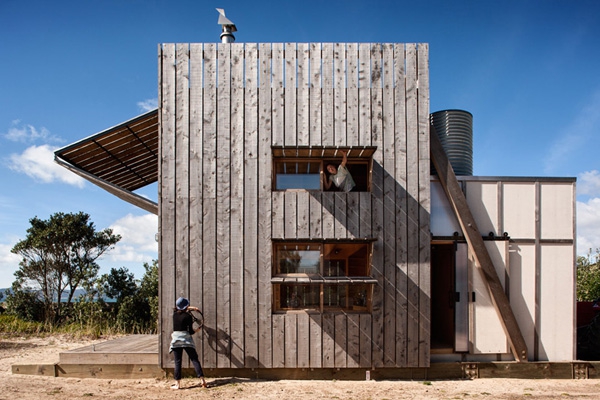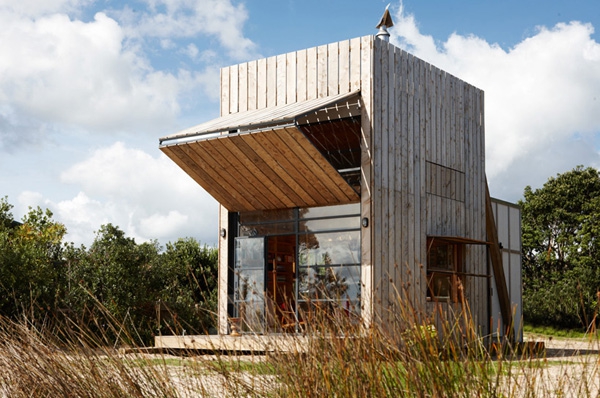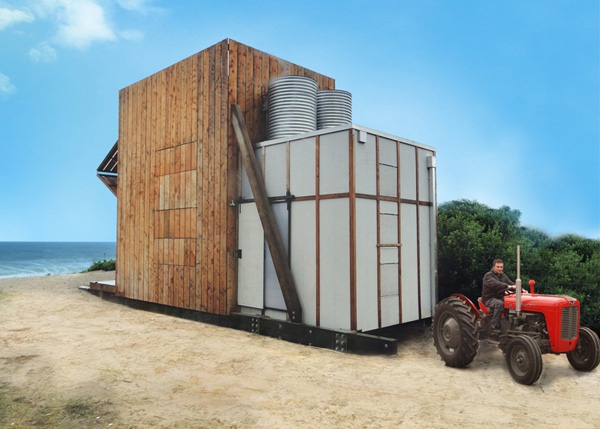 Now this is cool, a family getaway smack dab on the beach! Did you notice, it sits on sleds, you can actually move this hut. That means this can be taken (almost) anywhere for holiday. Designed by New Zealand-based firm Crosson Architects, this holiday hut provides total comfort for the family, while maintain an ultra-contemporary look in design.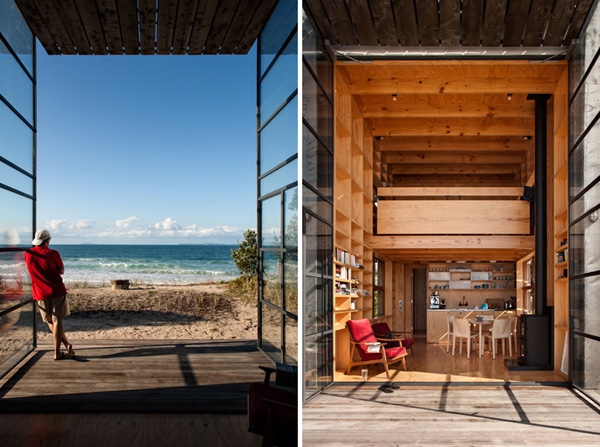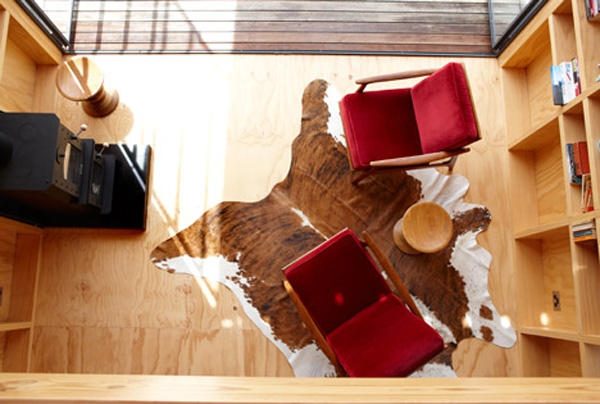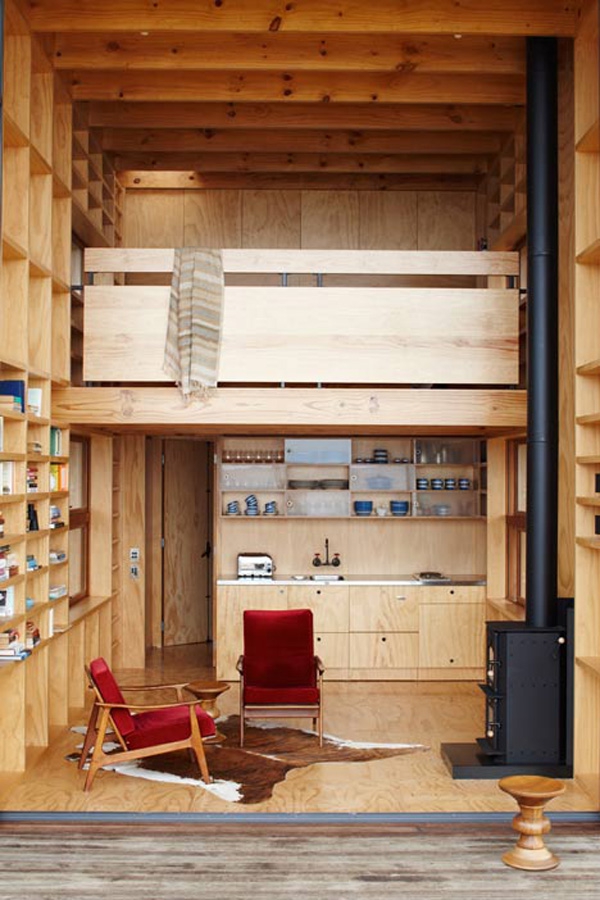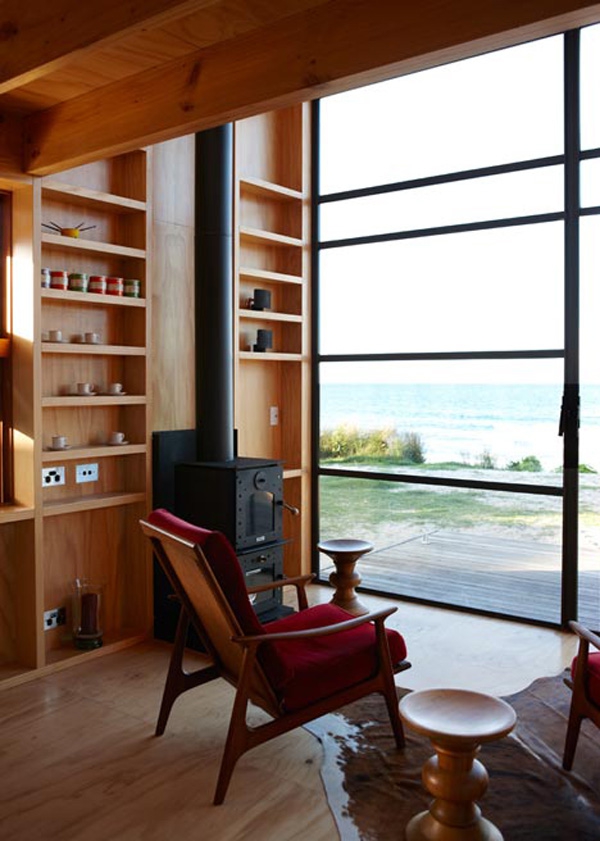 The hut is super simple in design, with wood as the main element used here. We love this though, while it is very impressive, it allows for you to really just take in the surrounding beauty in comfort. The two maroon chairs sitting in the small living area are just adorable, imagine sitting there with the fire going while the sun is setting.
This space used in this holiday hut is allocated so well. The kids' area is actually a 3-tiered bunk bed; which really, they only need space to sleep, they're at the beach after all! The parents on the other hand take the little loft that overlooks the kitchen/living area.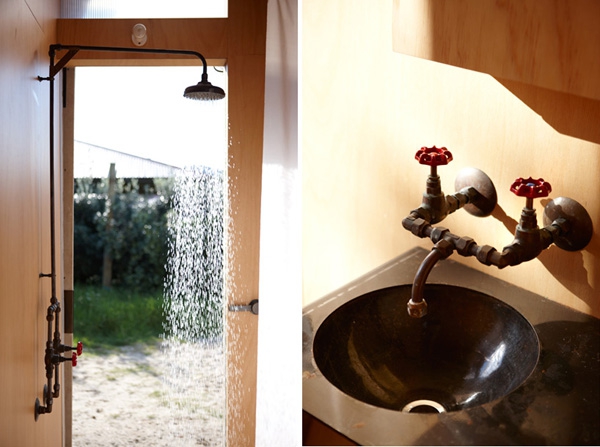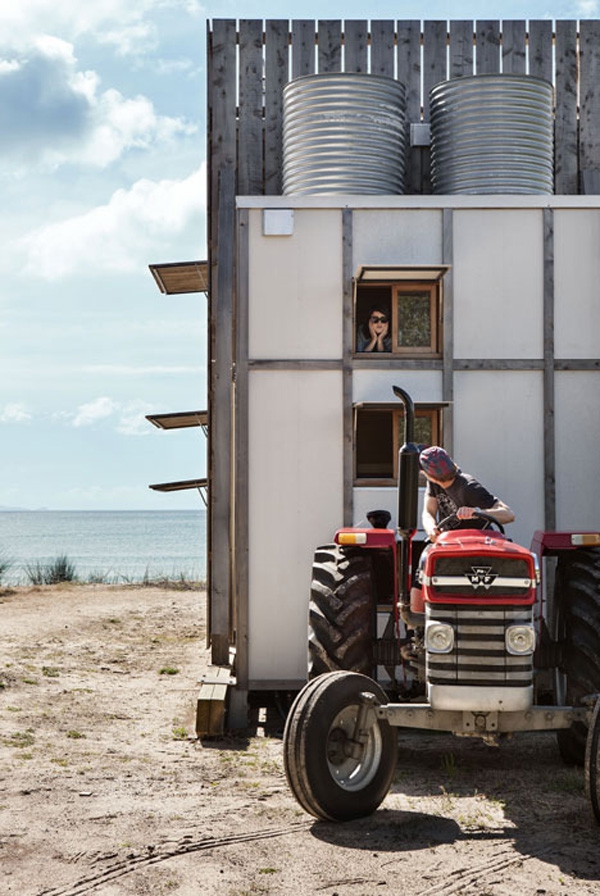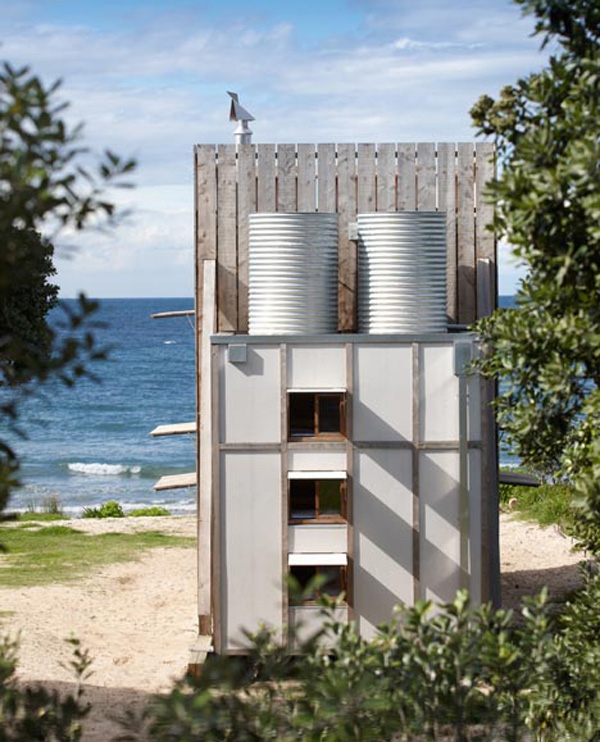 For such a small hut it really doesn't feel that way. Perhaps the use of windows on a good portion of it helps create a sense of openness, especially when you're surrounded by nothing but free space.
Photography is by Jackie Meiring