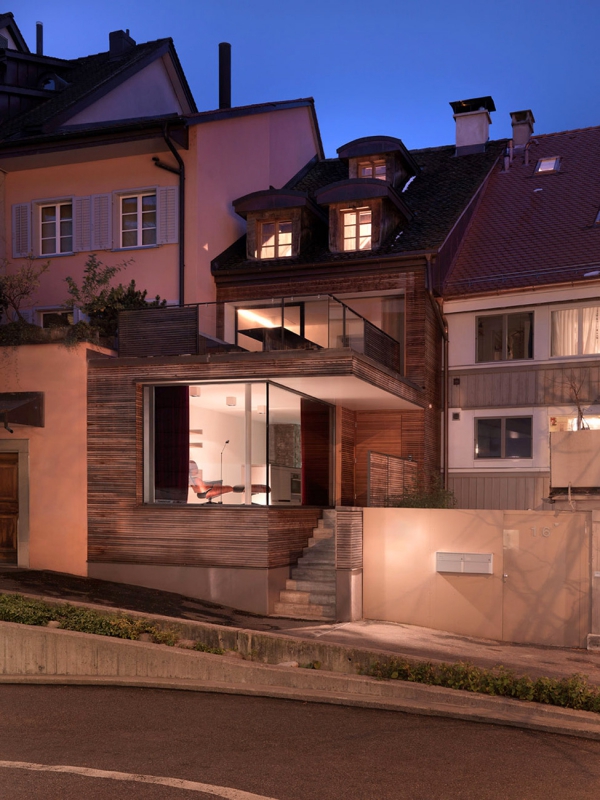 Get a taste of old and new with this simple house featured for today! This home, located in the Swiss Alps of Switzerland, dates as far back as the 16th century. Preserved through time, it was eventually given the names Rough Luxe and Vorstadt 14 for its resilience throughout the ages.
This simple house, brought back to life by a designer named Roger Stussi, still showcases its ancient rustic elements by way of the beaming in the ceilings, stone walls and concrete floors. Stussi made sure to have each floor of this simple house have its own flavor, which comes together to show the diversity of time. This home doesn't really need to thrive on color alone, as its subtle hints of different textures and patterns speak as many volumes as the books that are in the personal library. However, Stussi does make it a point to let the curtains do the talking. The minimalism gradually added to the rooms shows the progression of décor through the years and years to come.
A simple house like Vorstadt 14 is better suited for individuals who can appreciate history in a forward way. Make life simple and straight to the point!