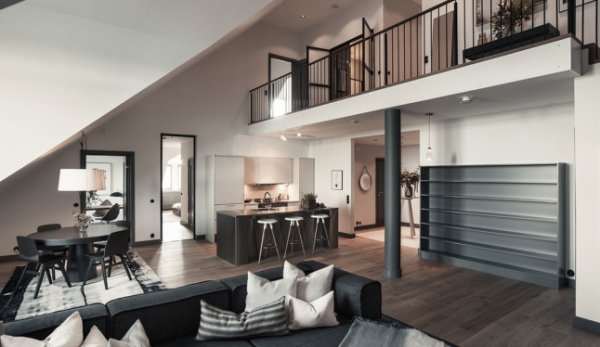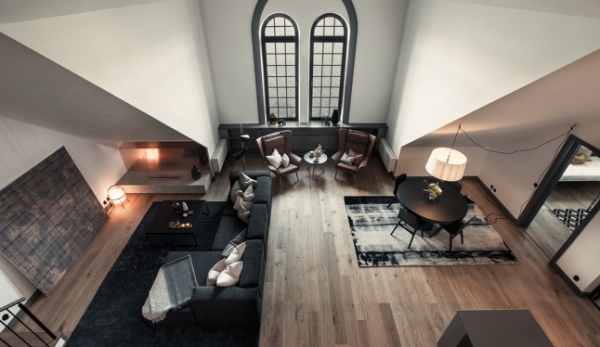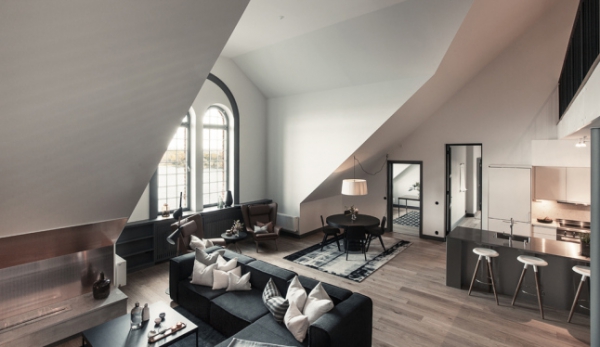 Maybe it's the dreary weather approaching, or maybe this is just the next trend in interior design; regardless, this gray decor is truly timeless. Architectural and design firm Koncept Stockholm is responsible for this beautiful home. What was once an old industrial building is now a whimsically sophisticated duplex.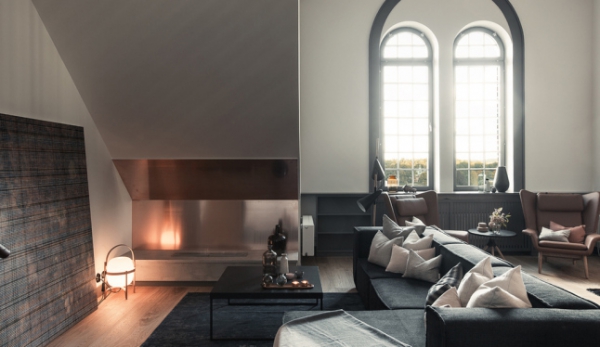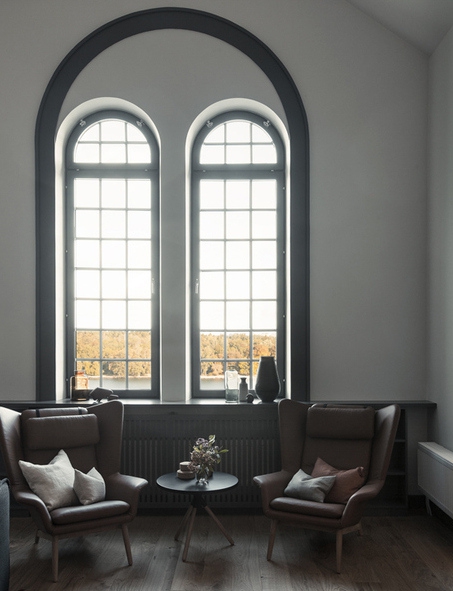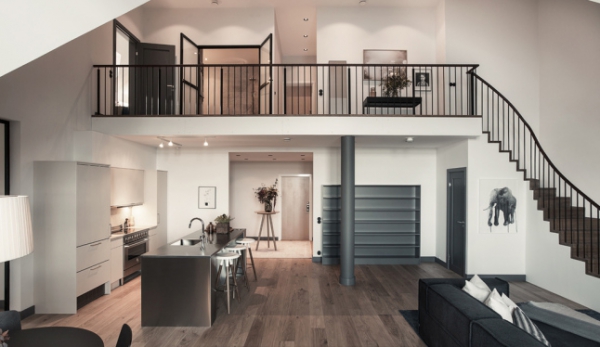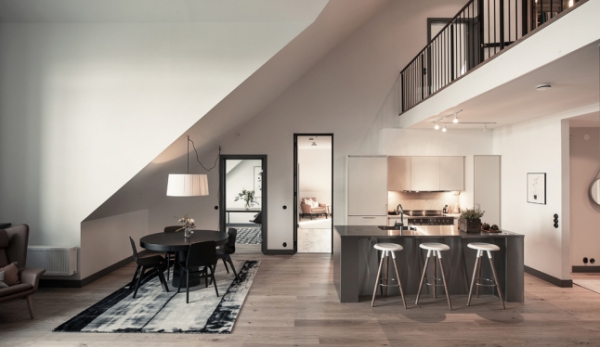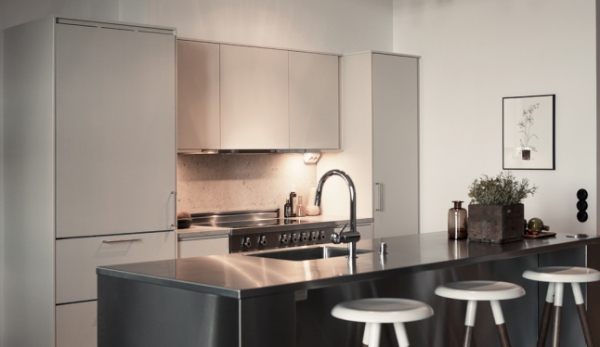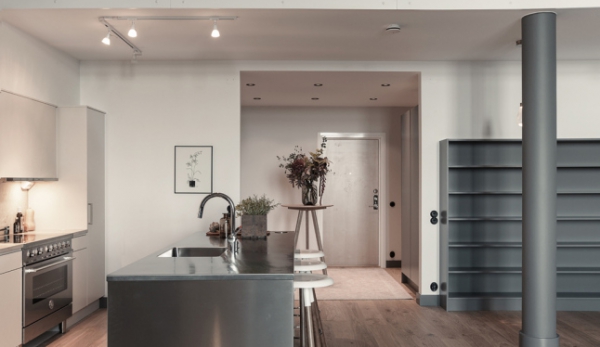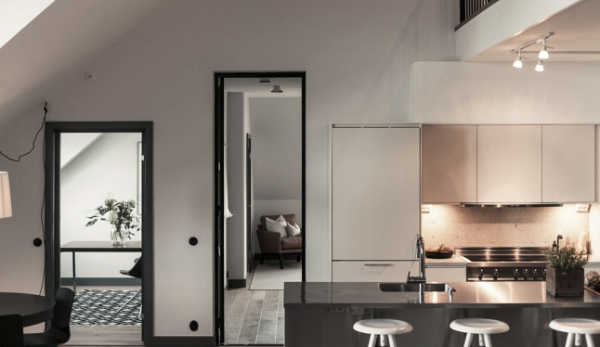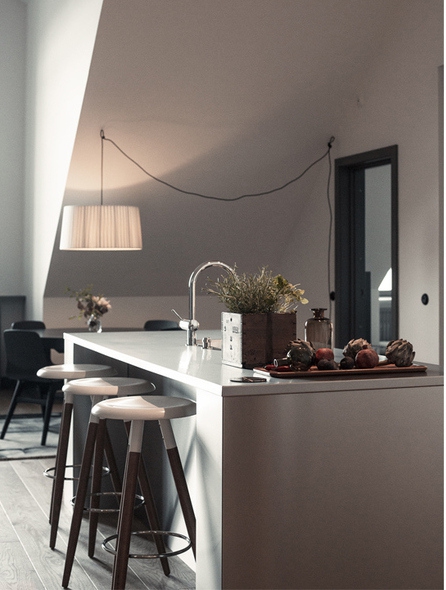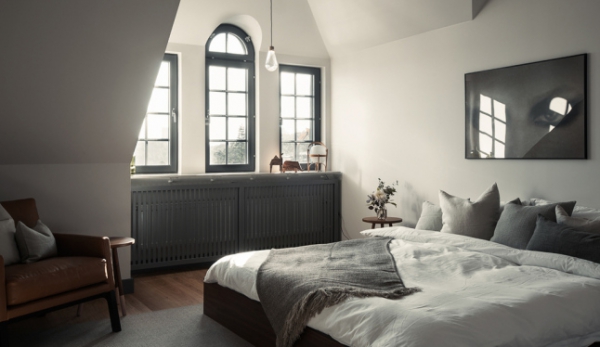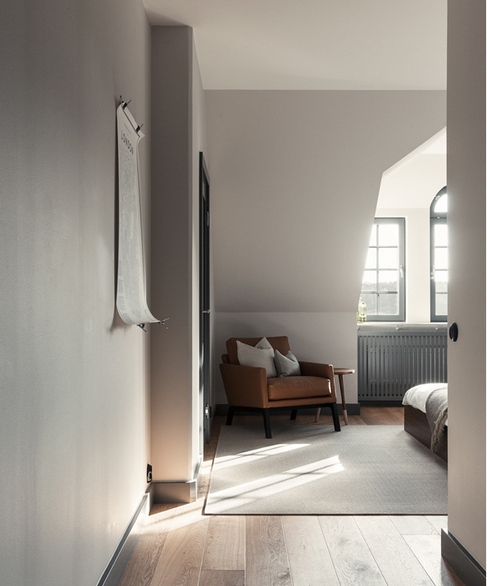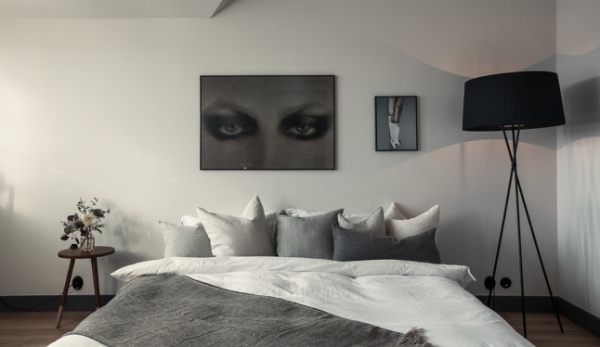 There's much to this home that feels classically simple; furniture is unassuming, lines are clean, minimal but statement worthy gray decor, and of course, uncomplicated color schemes. We do love the very sparse touches of khaki and yellow hues seen in throw pillows and the stand alone chair in one of the bedrooms.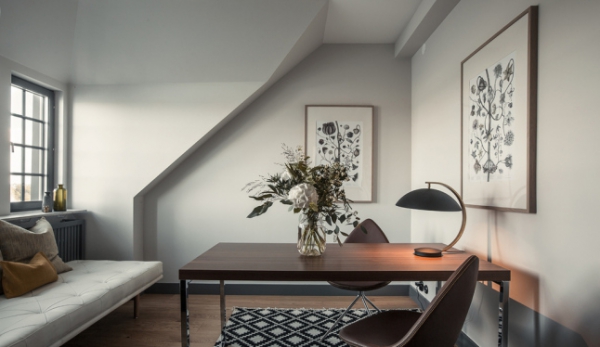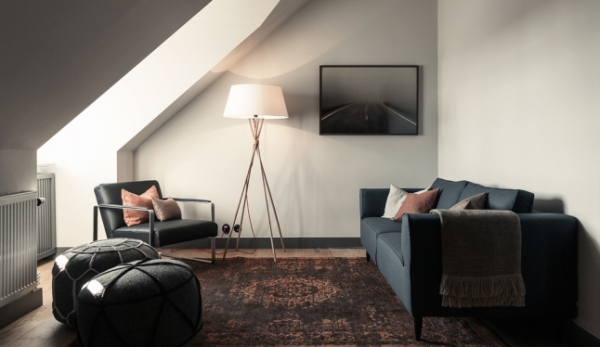 While this home is rather dark in nature (one of those rooms legitimately looks like you're looking at a black and white photo) it manages to still remain rather light. With such an open floor plan and a good amount of windows in each room, natural light pours in, balancing the dark with light.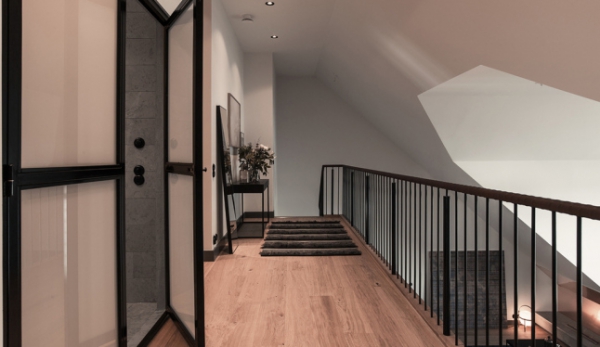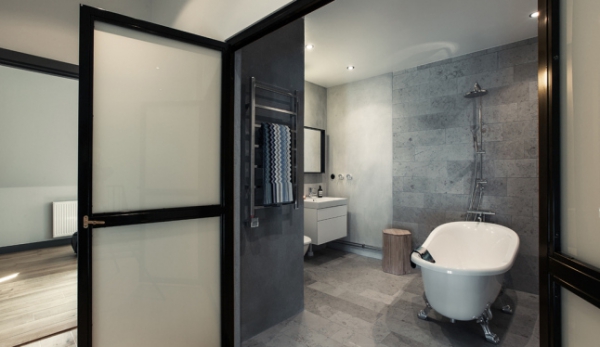 More and more we are becoming huge fans of this transition from white to gray decor. We've already seen this look done a number of times, but this Stockholm apartment shows how you can execute an inconspicuous monochrome look. It's somehow so subtly done, it comes together so elegantly in the end.