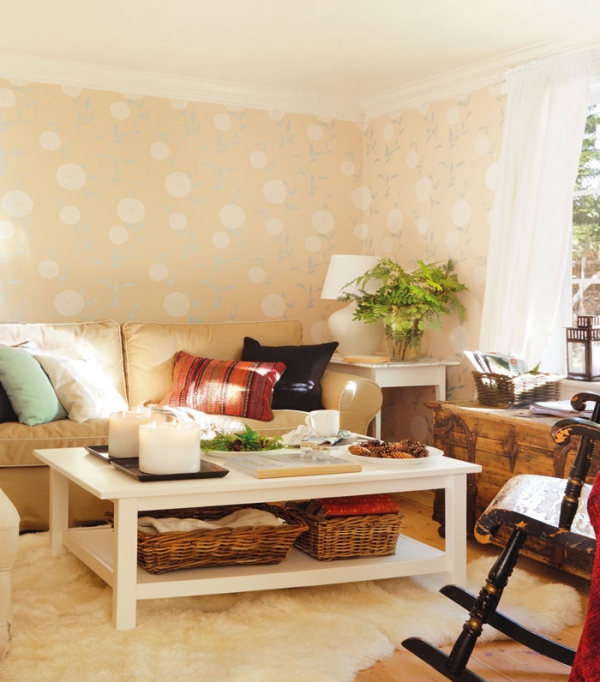 If we were ever going to do it, this is how we would do country living. This home is absolutely gorgeous with its warm and inviting ambiance and superb décor.
In the living room, a neutral color scheme is adorned with small pops of color. Patterned wallpaper adds interest to the outstanding design, and a plush sofa sits against the wall. The accent pillows are a wonderful touch, breaking up the neutral colors. A white table sits on a luxurious area rug, and two large white candles add a dose of romance to this cozy atmosphere. By the sofa, another white table provides a place for plants and a curvaceous white lamp. Large windows allow natural light into the room, and white curtains provide a bit of privacy. We adore the chest and the rocking chair, bringing a bit of the rustic into this outstanding design.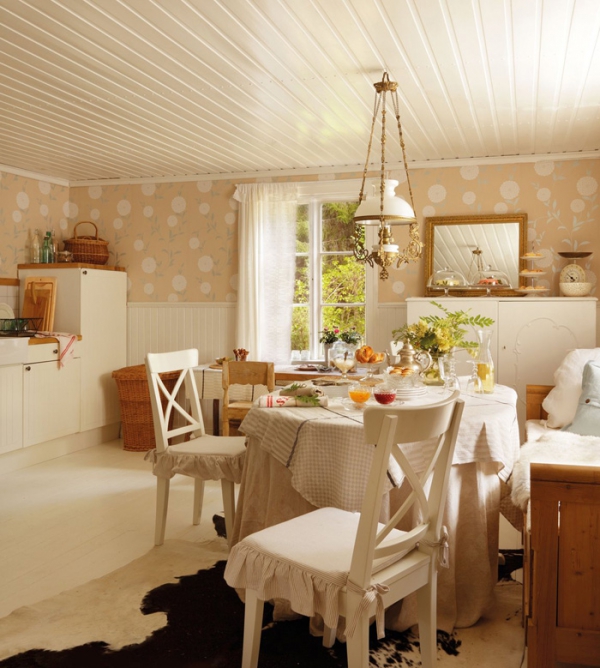 The dining area is simply perfect for country living. A black and white area rug anchors the design, and a circular dining table is adorned with two neutrally colored tablecloths. White chairs with ruffled cushions and a fabulous bench with a comfy cushion and accent pillows, provide seating. An ornate gold and white chandelier frames the area, completing this charming eating space. The addition of living room décor in this room is wonderful, it brings a bit more personality and interest to the design.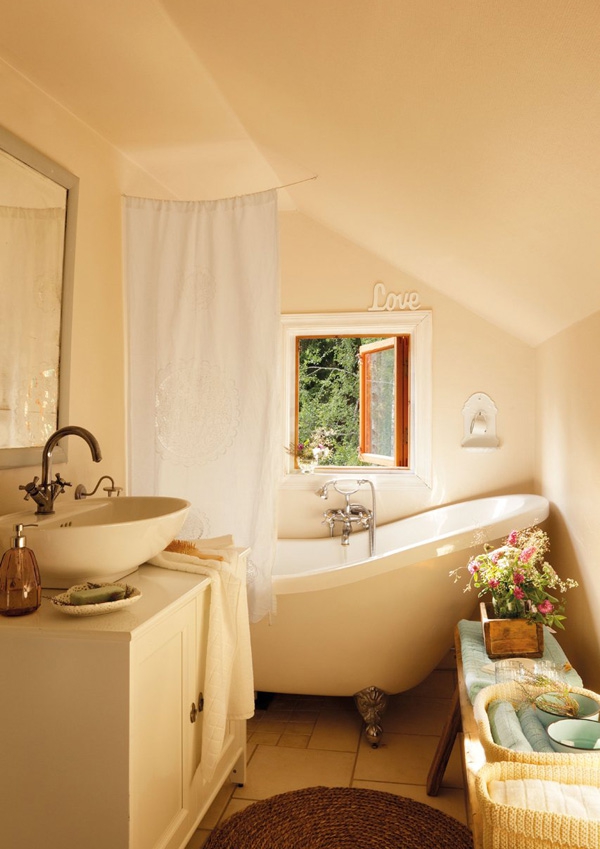 The bathroom is our favorite design in this beautiful home. It has gorgeous flooring and polished fixtures. A white vanity is placed against the wall, and above it, a simple mirror decorates the space. The circular rug adds texture to the design, and the wooden bench continues the wonderful country feel. On the bench, flowers bring a bit more color to the room. A clawfoot tub adds a hefty dose of elegance, and it sits right under a small square window: simply perfect.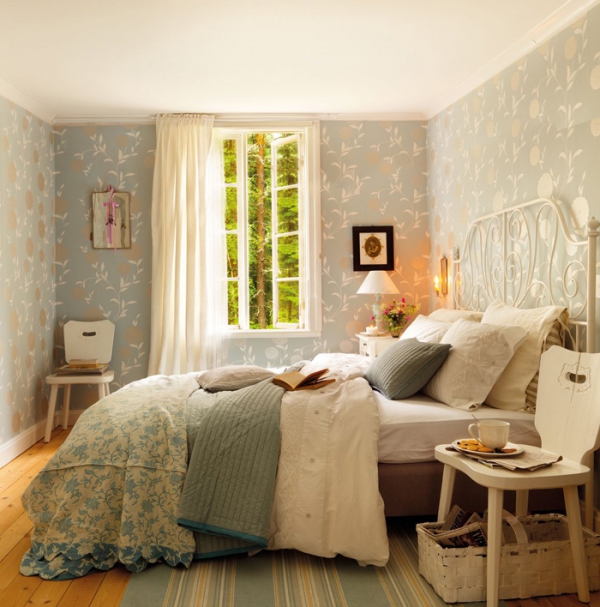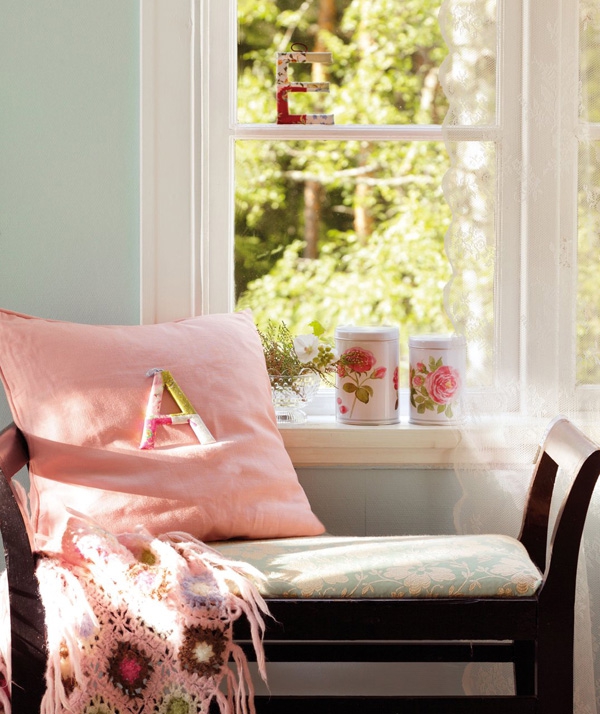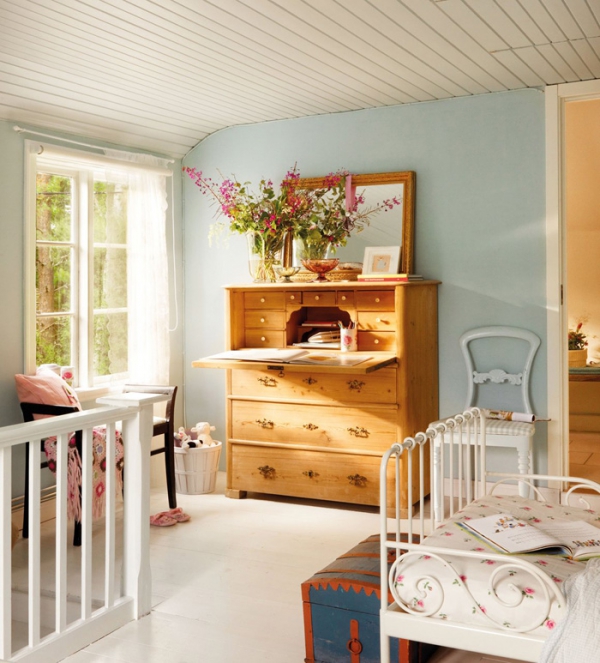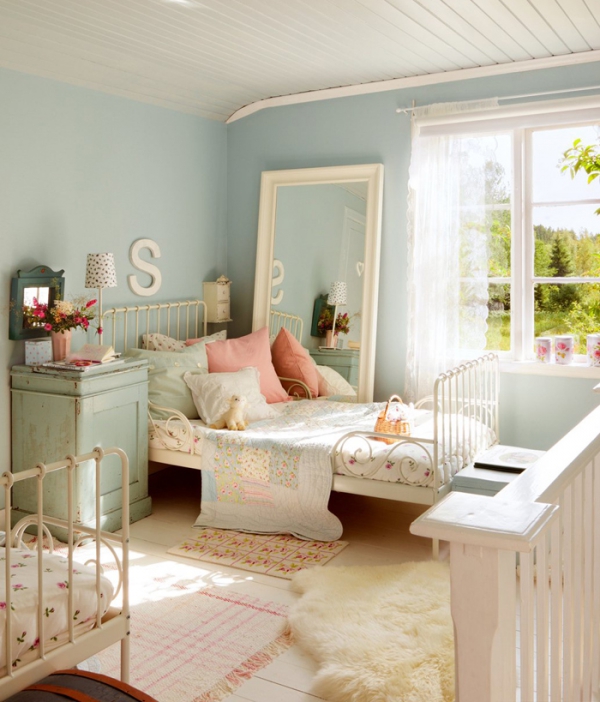 What do you think? Is this how you would do country living?