This outstanding modern bungalow is called Atriumhaus, and it is located in Berlin. It's a 1957 home with beautiful mid-century design, made by the German architects from BFS Design.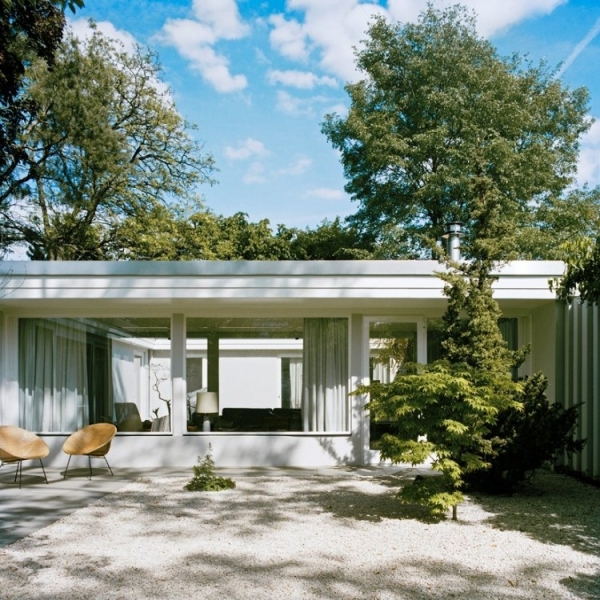 The rectangular exterior of this home is striking. We love the light color and the way it contrasts with the deep green plants, trees, and bushes.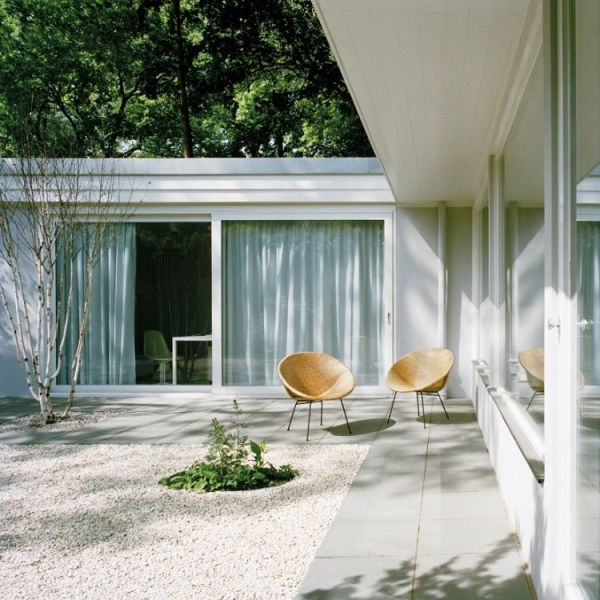 Two chairs accent the outside of the house and create a wonderful outdoor space. The gravel and concrete complement the cool color of the home, and a bare tree and a lively plant sit in interesting opposition.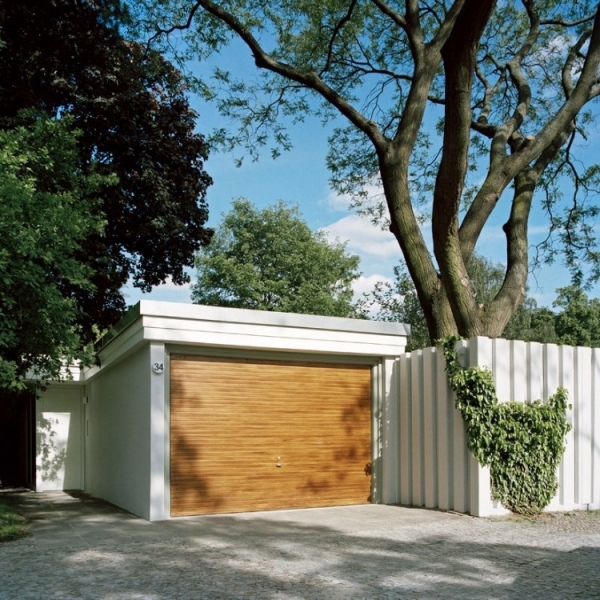 The garage door has a fabulous warm color, and the plant growing on the white fence creates a wonderful scene.
Inside this modern bungalow, a living room full of black and white creates another outstanding contrast. The black chair is positively stunning, and the black fireplace and white circle platform, enhance each other beautifully. Even the firewood adds a little something to this alluring design, contributing a sense of warmth and a cozy brown color.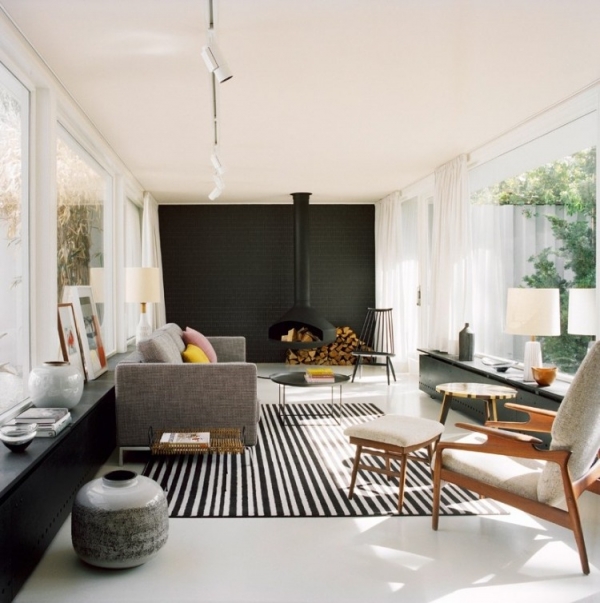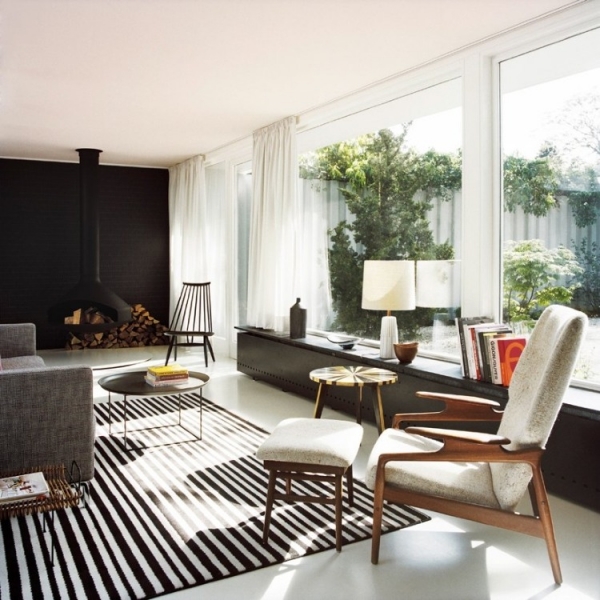 A gray sofa with pink and yellow accent pillows sits on a black and white area rug. In front of the sofa, a circular table fills the space. A wooden and light gray chair and ottoman provides additional seating, and large windows allow natural sunlight to pour into the room. We adore the amazing décor items found throughout this room. They are perfectly suited for the design, adding a polished and cohesive touch to the space.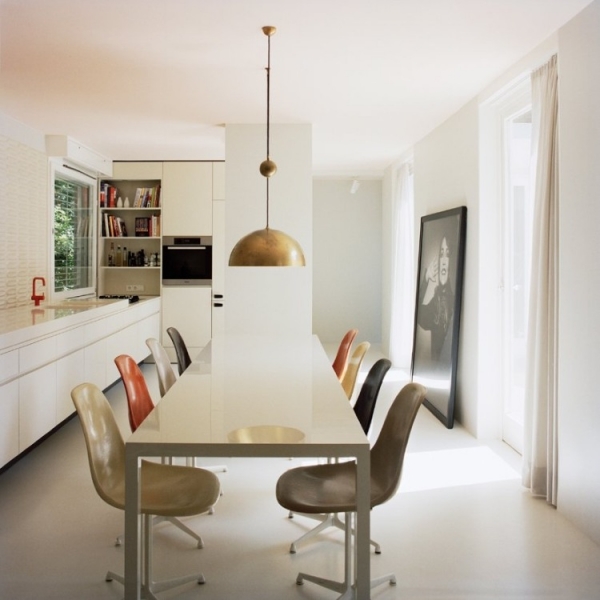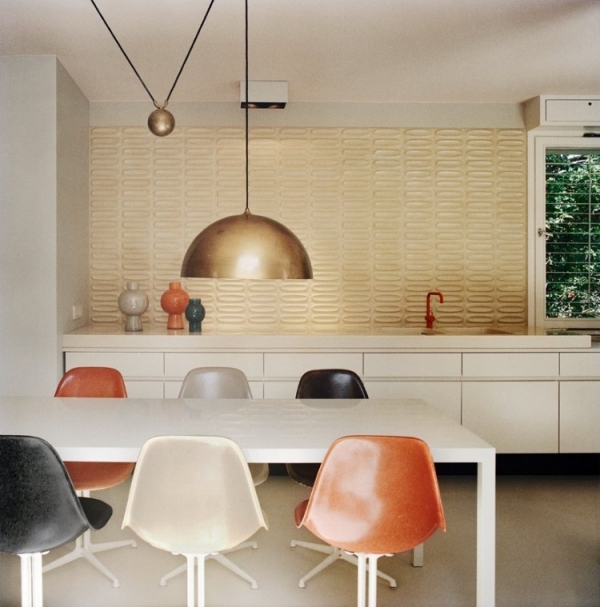 The kitchen in this modern bungalow is a delight. There is a long white table surrounded by orange, black, and gray chairs. The chairs are sleek and modern, continuing the design seen in the other areas of the home. A brass ceiling light hangs down over the table adding an outstanding dose of elegance. The gold accent wall is phenomenal, bringing even more glamour to this sublime kitchen.
A radiant mid-century home.