This amazing space, is fifty square meters of attic turned into a gorgeous apartment. The attic design is full of bright white, bright pops of color, and fantastic contrast. Light hardwoods are found throughout the space, as well as, large white barn doors and painted wood beams. These three things add a rustic element to this beautiful apartment.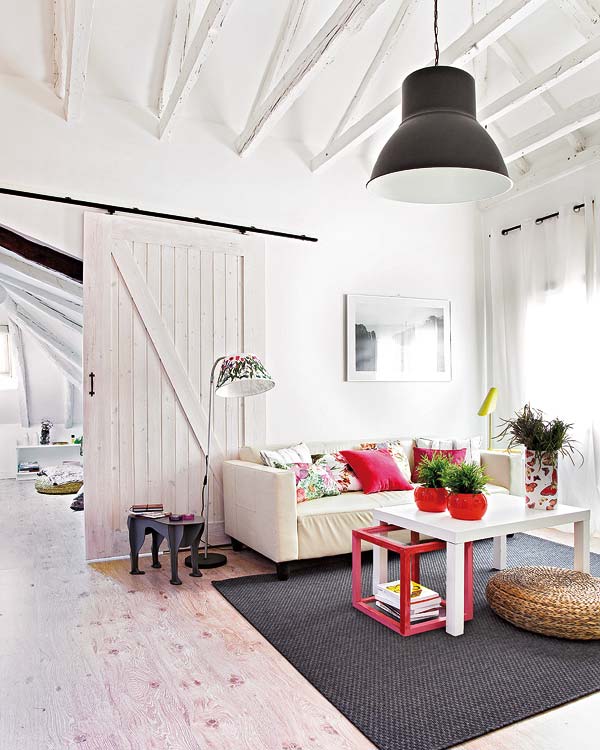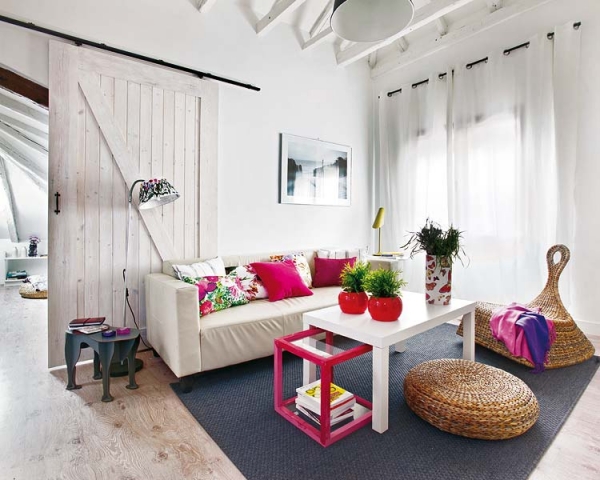 In the living room, there is a white sofa, a white table, and a dark gray rug. The dark gray rug, along with the charming gray table, are in exquisite opposition to the white room. Two red vases and a patterned multi-colored vase, sit on the table. Floral and solid pink pillows line the sofa. A simple piece of artwork is placed on the wall behind the sofa, and white sheer curtains hang from the windows. Wicker furniture rounds out the space, adding warmth and additional seating.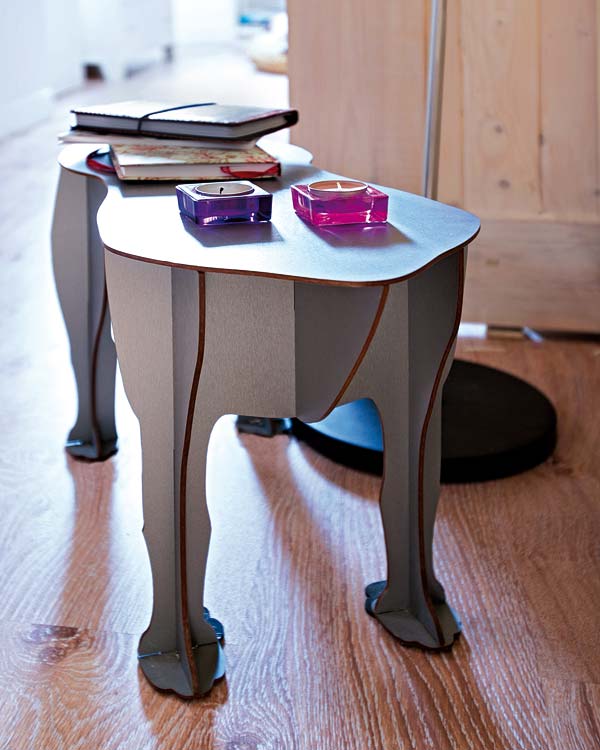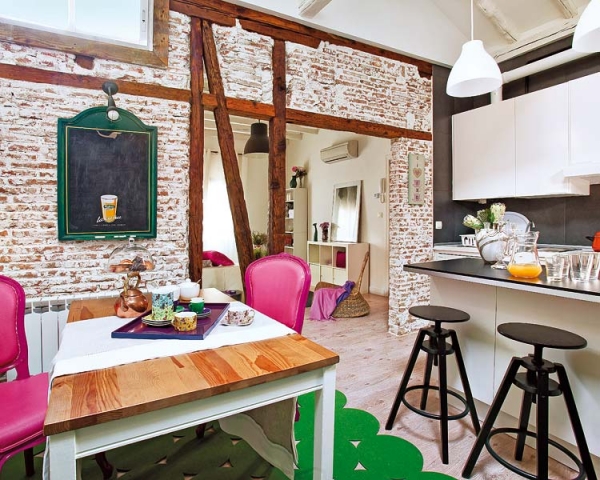 The kitchen and dining area are accented by a brick and wood beam wall. These wood beams run across the wall, and up and down, creating the shape of an N. They are not painted, allowing them to create variety, in shape and in color. The dining room has a bold green rug, hot pink chairs, and a light wood and white table. Also, a large ladder leads up to a lovely loft space, creating extra room for storage and seating. Separated by an island and two black stools, the kitchen is another great contrast of white and black.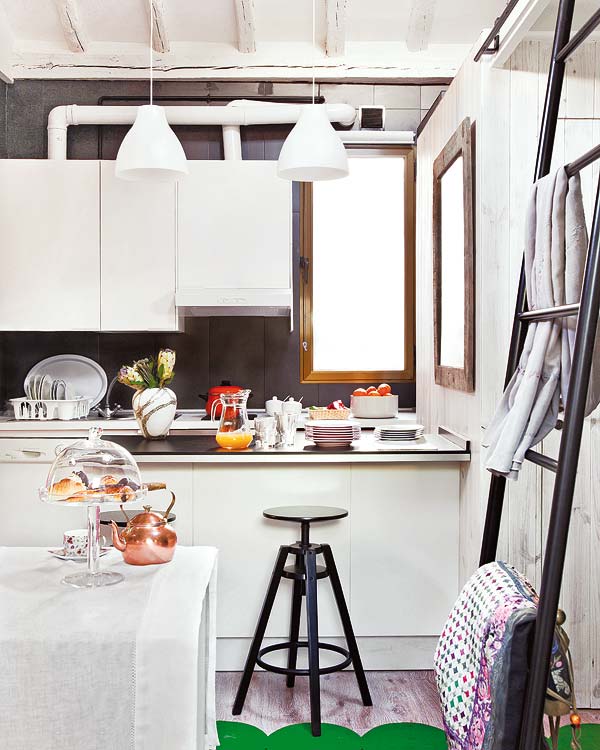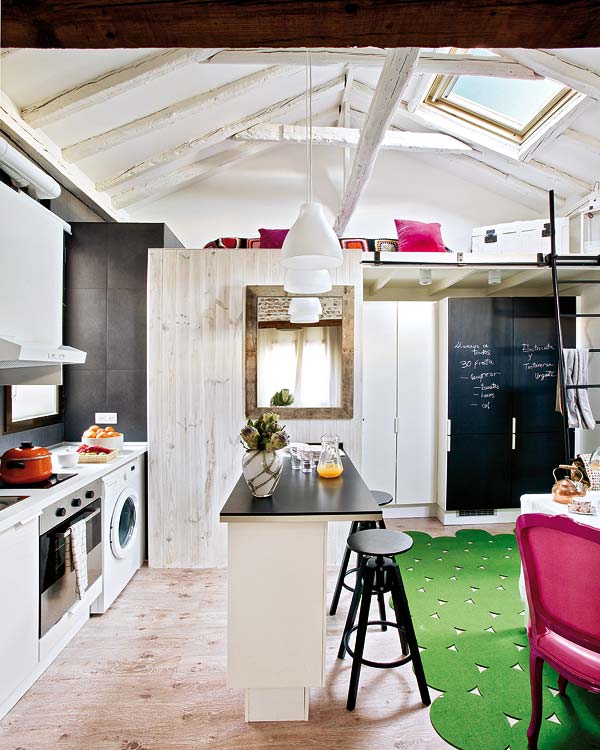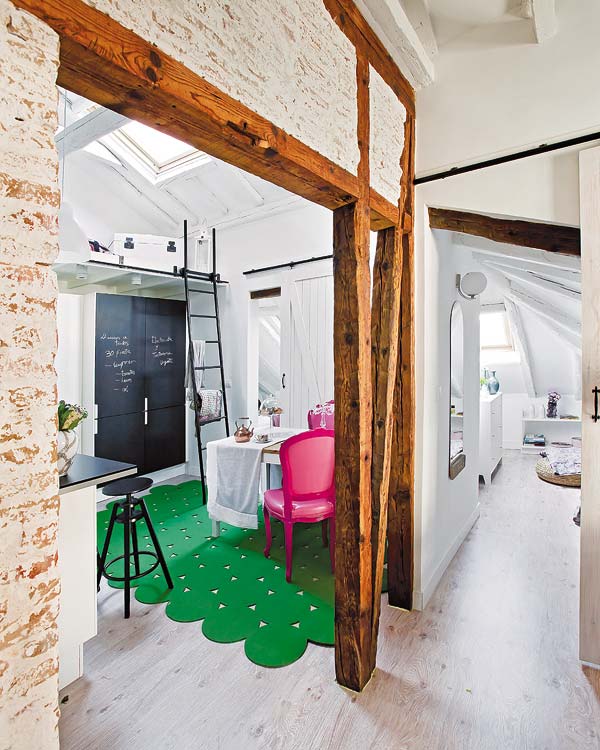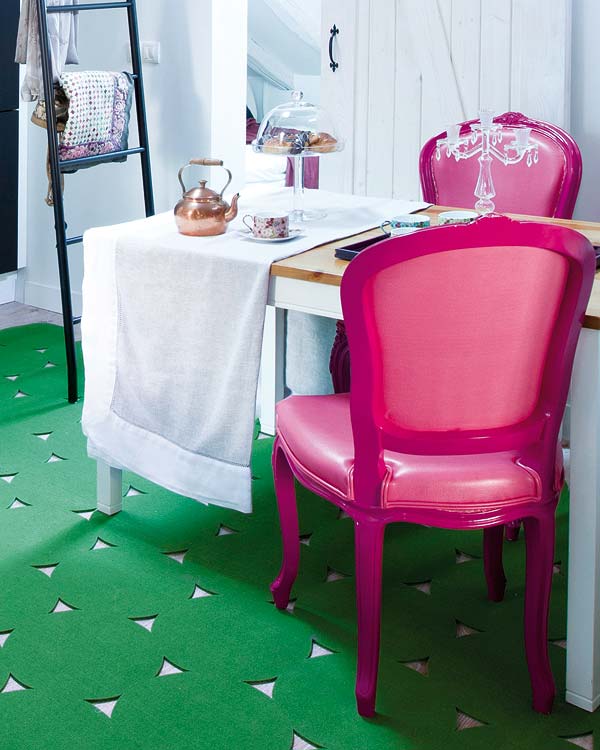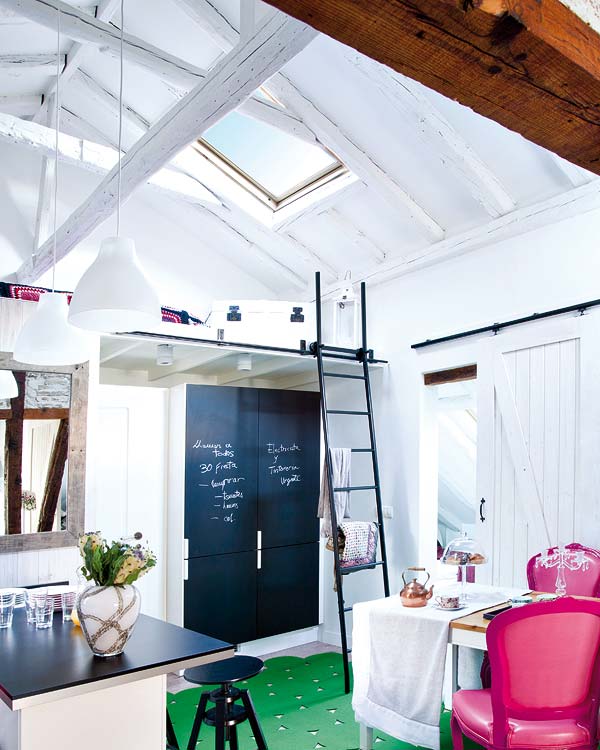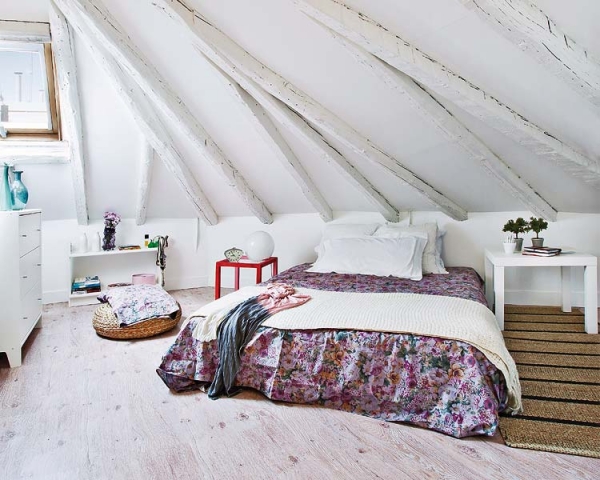 The bedroom is bright and airy, even with its relatively low ceiling. It has a large bed covered by a floral comforter, a white table, and a pink table. Other white furniture is also used in this space, as well as purple, and turquoise accents.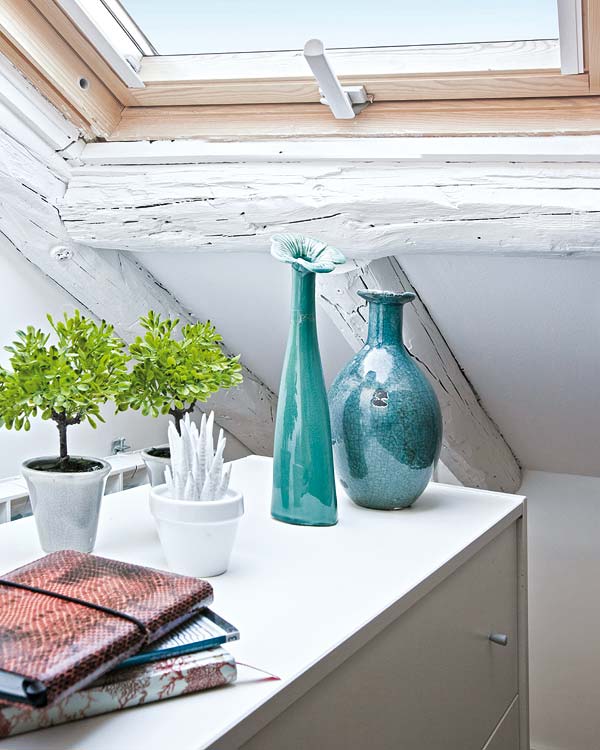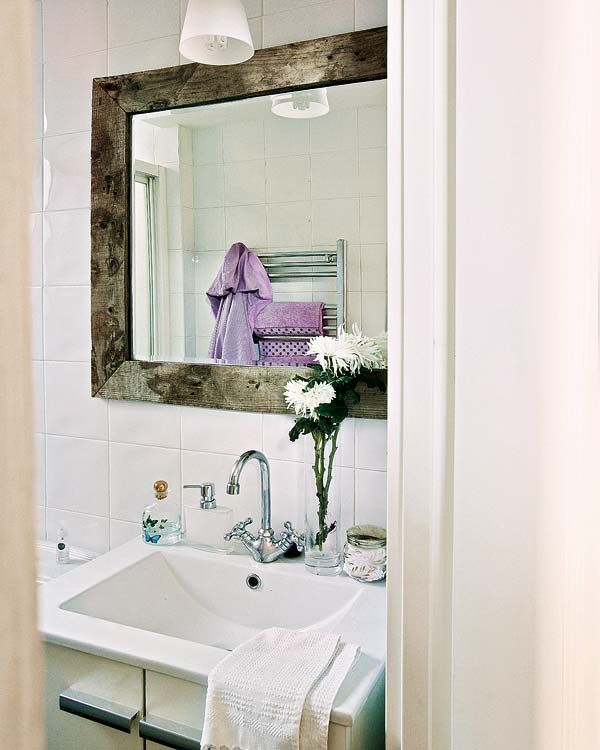 Images found on: Planete Deco (website in French)