It's amazing what architects can do with small spaces. This Japanese house was created by Taro Architects, and it's only ninety five square meters of living space, but boy is it beautiful, and functional.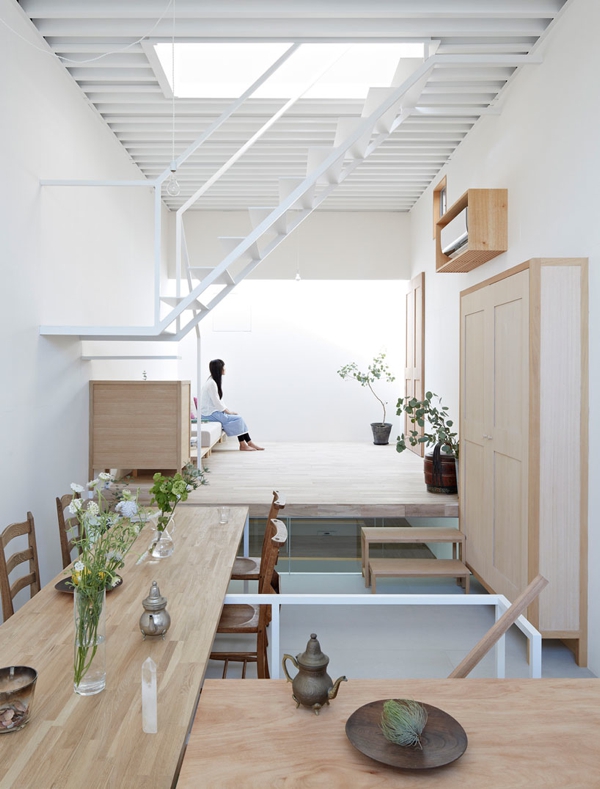 The bright white space is illuminated even further by a fantastic skylight. The skylight also serves as an entryway to the outside. White wood beams line the ceiling adding even more interest to this delightful home. A white staircase travels from the ceiling to the living area, providing access to the skylight and the outdoors. Beautiful plants are wonderfully placed throughout the home, adding a lively green to the design.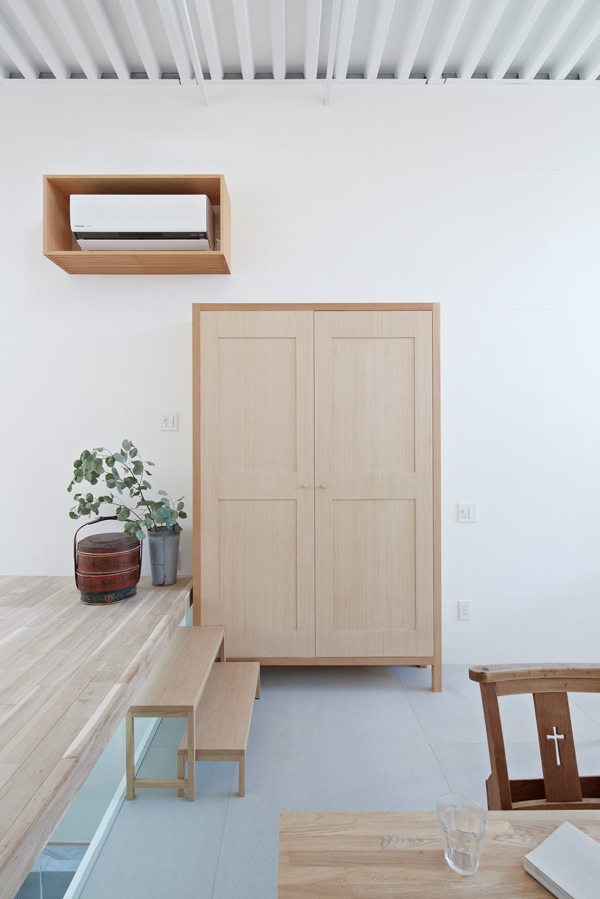 The wood in this Japanese house is absolutely stunning. It has a wonderful light color, keeping the space open and bright. In this space, a wooden armoire sits against the wall, providing storage. Steps lead up to the raised living area, and a fabulous plant and a rustic container bring a bit of warmth to this magnificent home.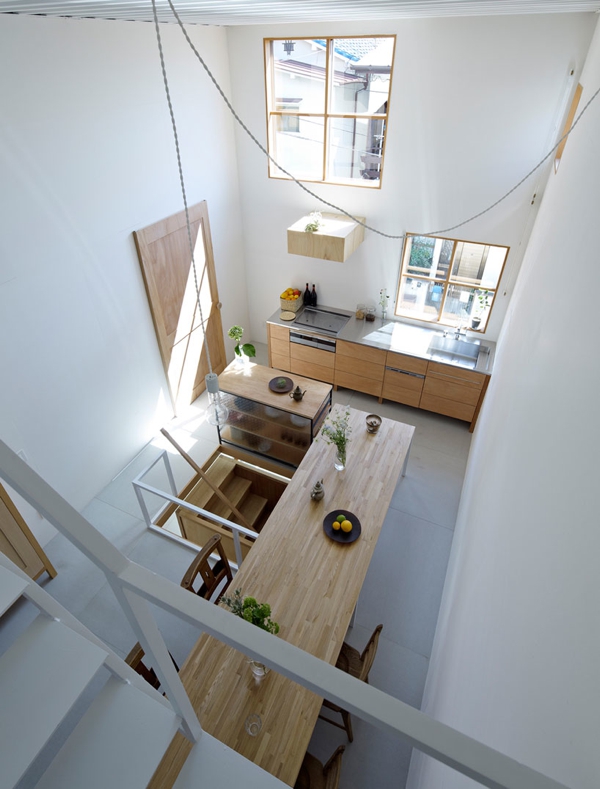 From this birds eye view, we can really see the awesome design of this Japanese house. The windows are lovely, allowing natural light to shine into the space. A simple light hangs from the ceiling, illuminating the kitchen and the dining area. The dining table is long and wooden, and covers a section of the stairs. In the kitchen, sleek drawers, match the wood seen in the rest of the home. A freestanding cabinet sits on the other side of this area, providing additional storage, and adding even more beauty with its gorgeous design.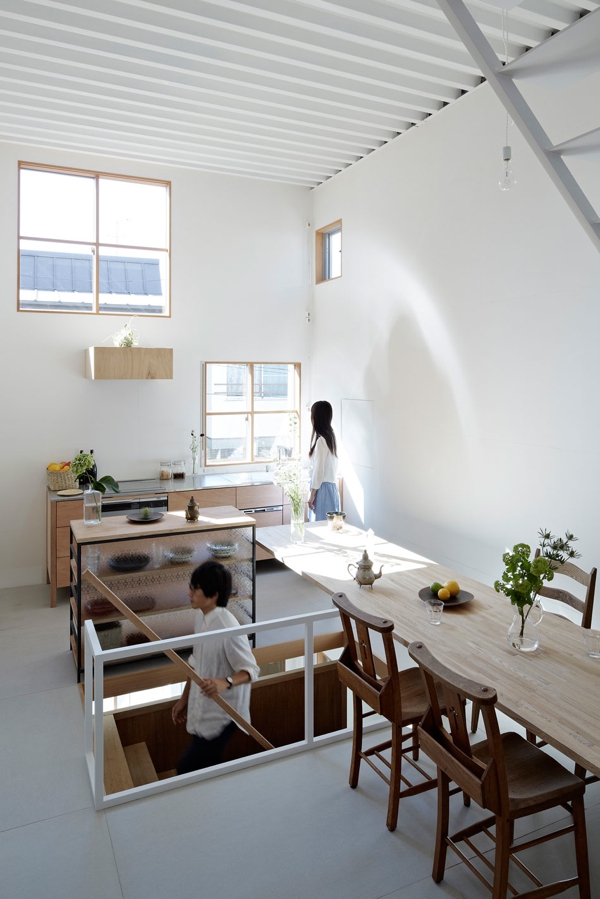 The wooden chairs lining the dining table are delightful. They add a significant amount of interest with their darker color and unique design.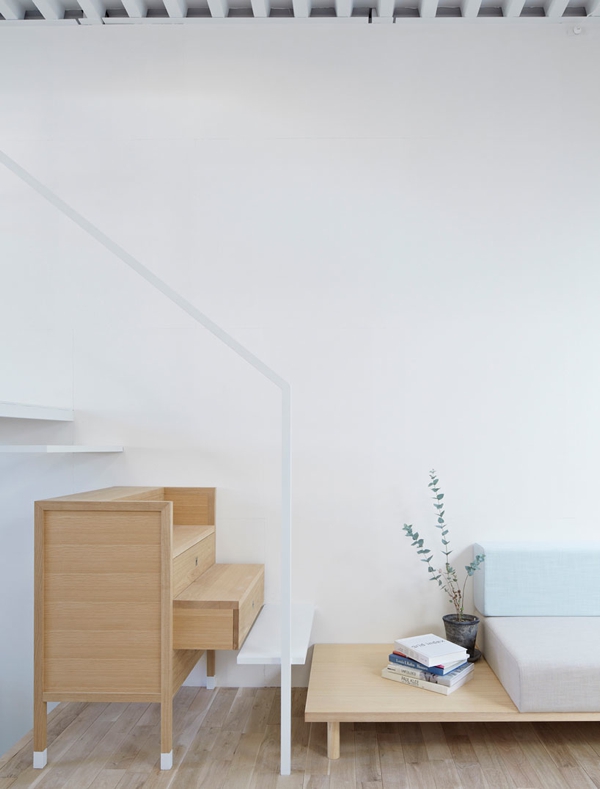 The sofa in the living area has a built-in table, decorated with books and a marvelous plant. We love how the cabinet also functions as part of the staircase: thoughtful and stunning.