If you are looking for a unique house design, look no further than the "God's Loft" in Haarlo, Netherlands! Dutch design studio Leijh, Keppelhof, Seckel, ven den Dobbelsteen Architects renovated a historic church which was constructed in the year 1928 into a fabulous home for a couple that has a serious sense of humor.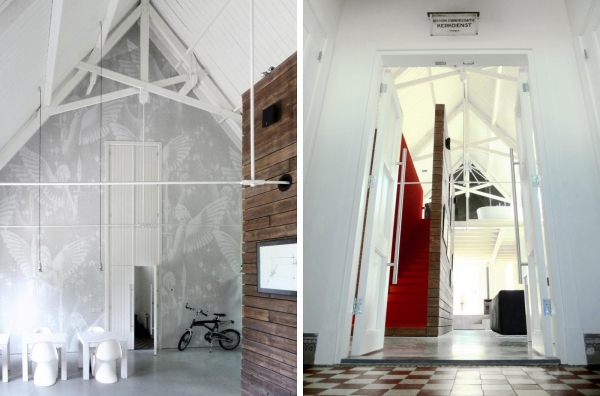 Using creative house design ideas the architects along with the couple gutted the 1100 m³ structure only leaving essential historic details such as the arched windows, wooden roof, stained glass windows, and original panel doors. They left the interior as open as possible; only enclosing essential rooms such as the bathrooms. Only a freestanding mass paneled wit wooden planks separates the combined living and dining area from the kitchen. This structure also houses the stairs (dubbed "stairway to have fun") which are coated in red and are one of the few bursts of color in the home. The stairway leads to the relaxation area complete with soaker tub, bedroom, and sofas with views down to the main living area below.
The humor in this unique interior design comes in with the "Sister Swing", a swing that hangs from the living room ceiling, the "Gateway to Heaven" which is a wall full of guardian angles which you see when you first enter the house, and not to be left out is the "Holy Shit" toilet on the upper level.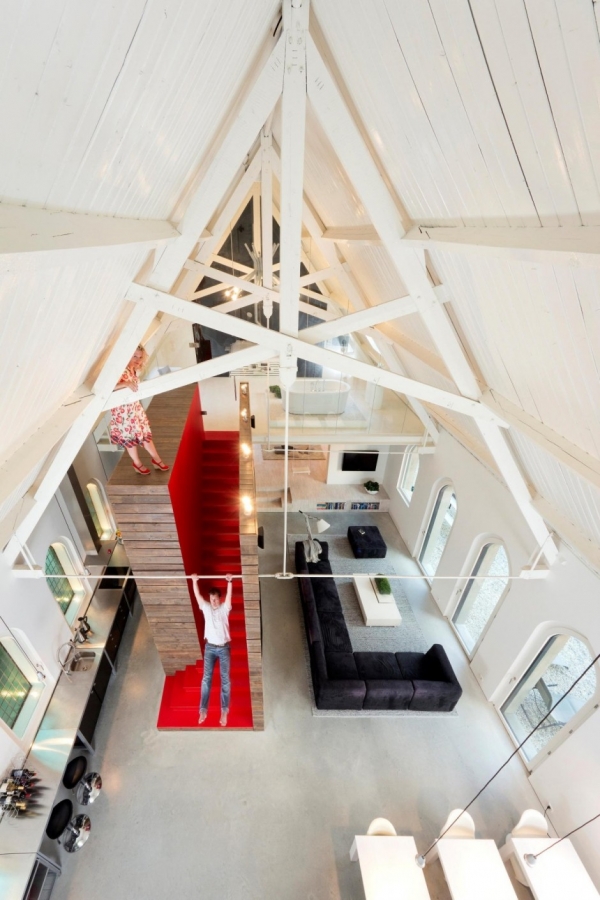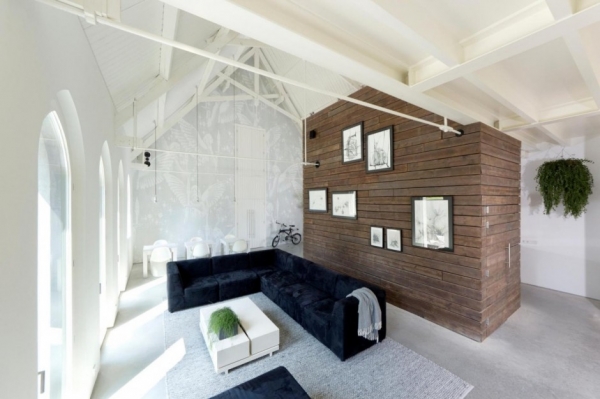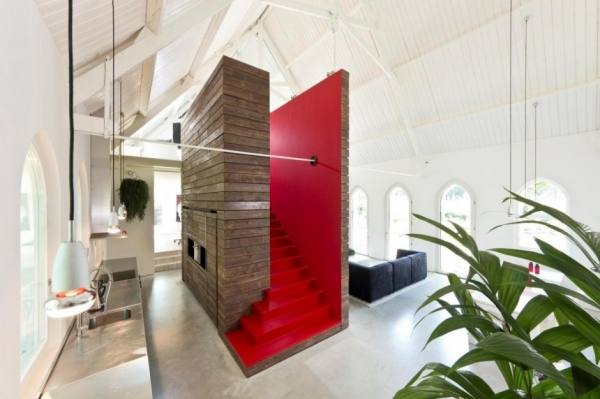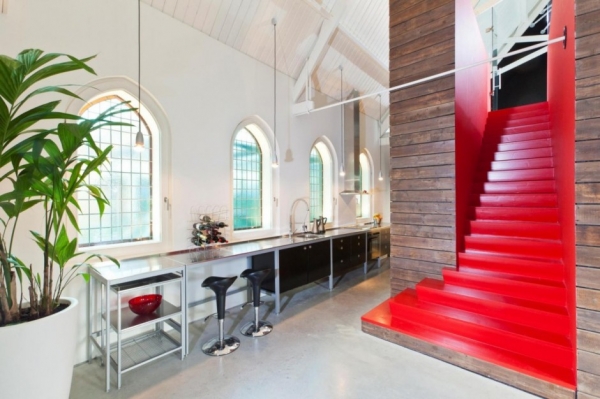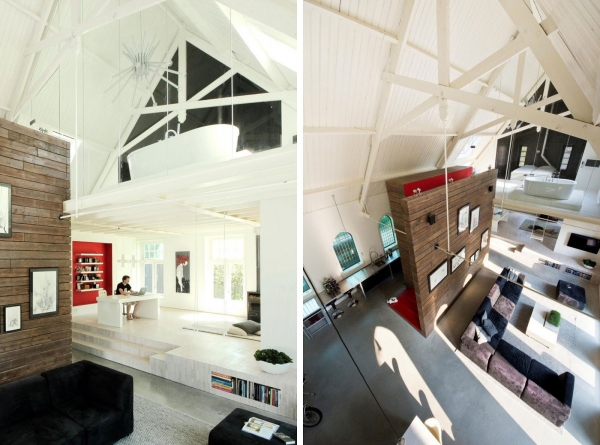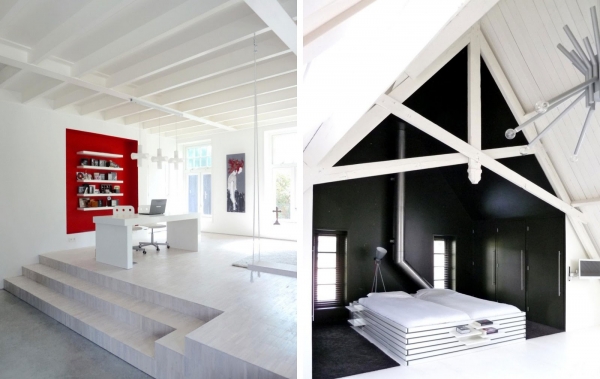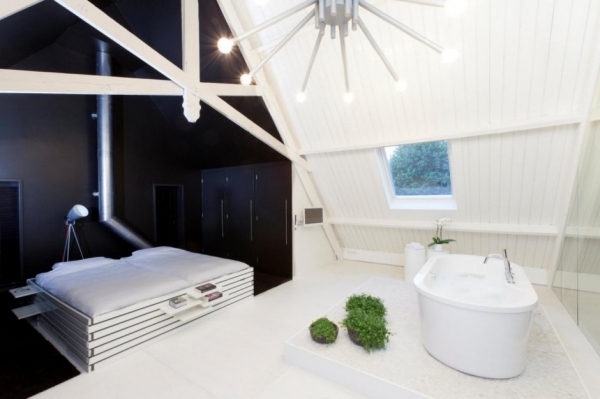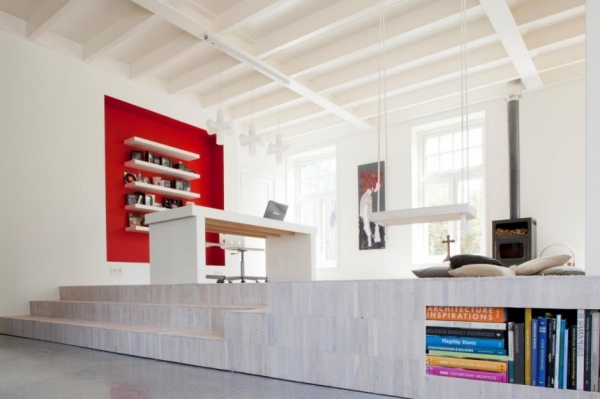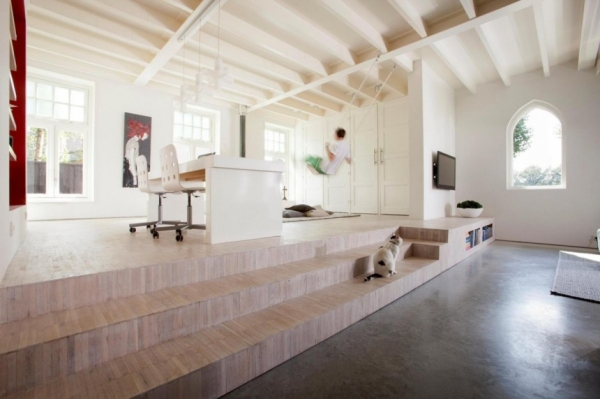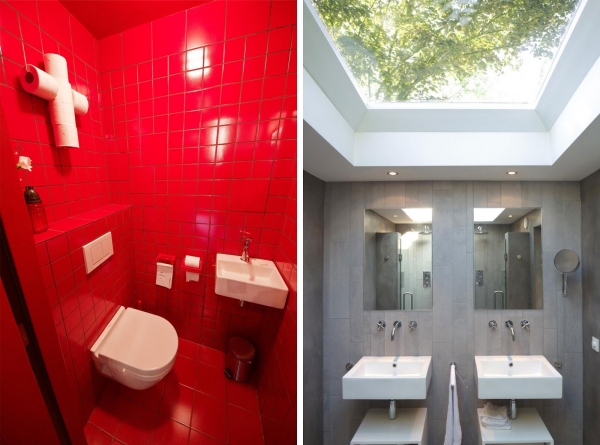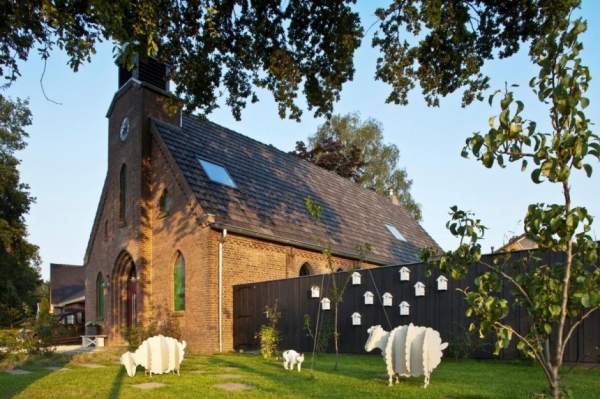 Outside the fun continues with wooden sheep named "The Lost Sheep". Also outside there is a shipping container that buffers the yard from the street and near the historic nave is a vegetable garden where the monastic garden once stood. Nothing was left to waste either. Bricks that were unused for the building were reused for planters outside.