Glamor is everywhere in this stylish home. Located in Moscow, this luxurious space, is filled with mirrored accents, lavish furniture, and full-bodied color.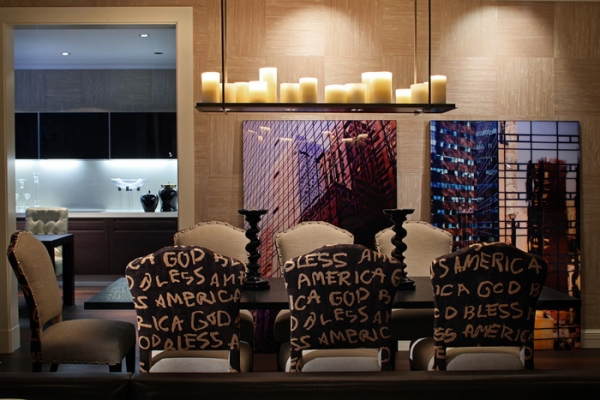 In the dining room, the walls are light brown with various patterned square shapes. A wooden black table is surrounded by gorgeous cloth chairs, with written detailing on the back. Lighting is provided by a collection of delightful cream candles, set on a black candle chandelier. Two boldly colored photographs are placed on the floor, adding interest to this sumptuous room.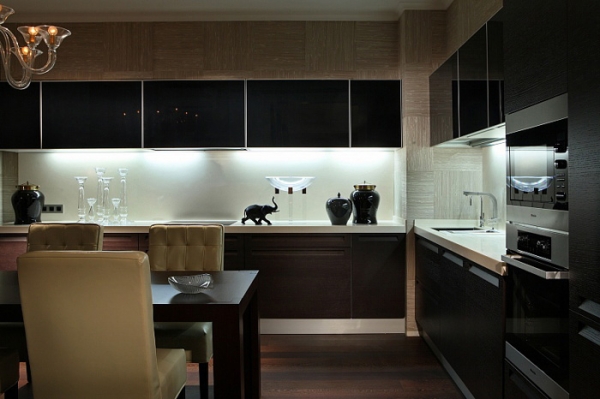 The kitchen in this stylish home is absolutely gorgeous. The light brown walls continue in this space. Sleek black cabinets, white countertops, and chocolate hardwoods, fill the dimly lit room. We adore the vases and sculptures, lining the countertop. The eat-in area has a black dining table and cream leather chairs. A gorgeous glass chandelier, hangs from the ceiling, providing wonderful mood lighting.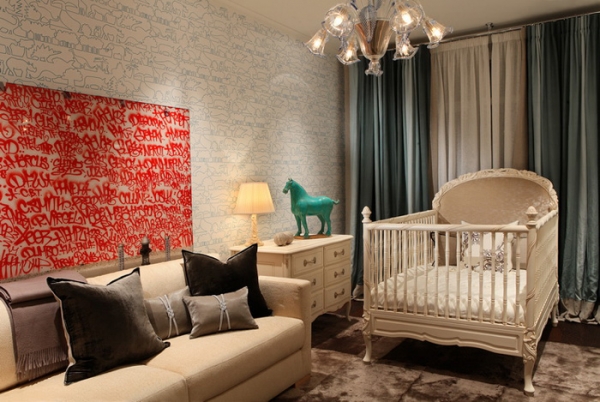 This stylish home has a one of a kind kids' room. It has teal curtains and white curtains, and a stunning glass chandelier. We love the relationship between the turquoise horse, gorgeous red and cream artwork, and the light blue and white wallpaper. A cream dresser, a cream sofa with deep brown accents, brown lush carpet, and an ornate baby crib, complete this elegant space.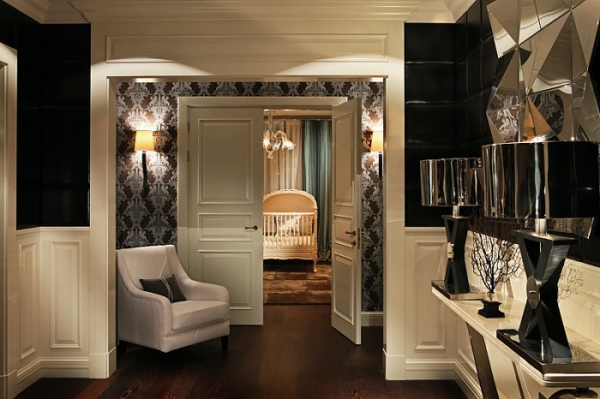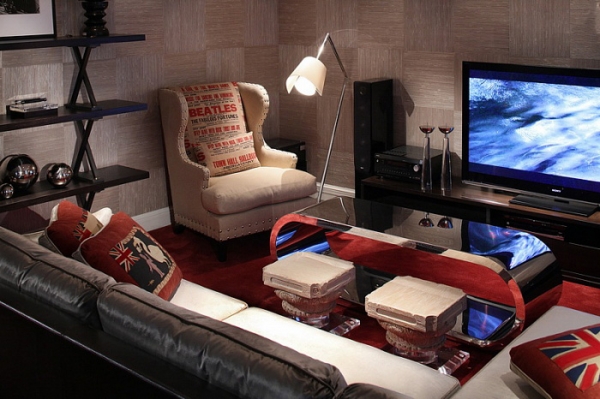 The living room in this stylish home combines comfort and opulence. It is full of British accents, deep reds, and grand furniture. A fantastic sofa, a cream chair, and a red floor pillow, provide the seating. In front of the sofa, breathtaking stone and glass stools, and a mirrored futuristic-like table, occupy the space. A modern lamp is placed in the middle of the room, next to the table, and dark shelving is placed against the wall. On the shelves, doodads and artwork, add interest to this posh room.
Elegant and stylish.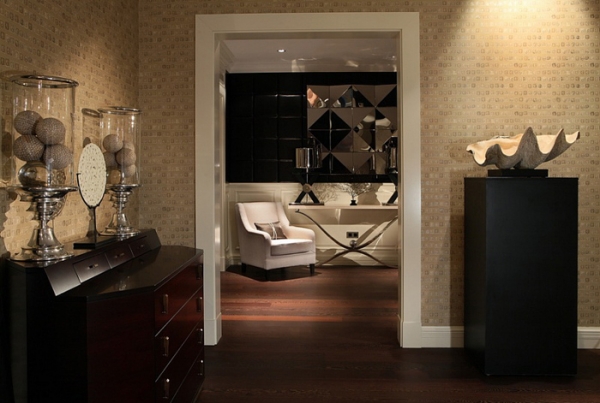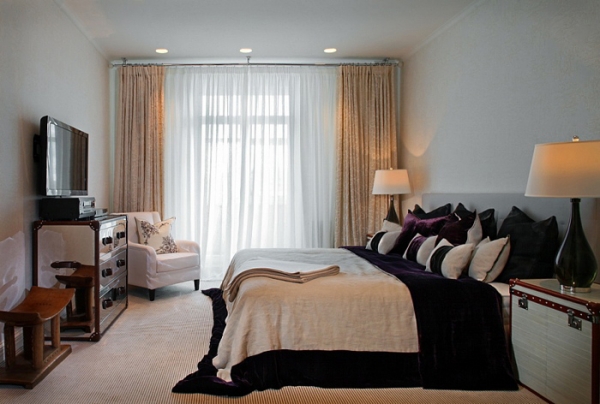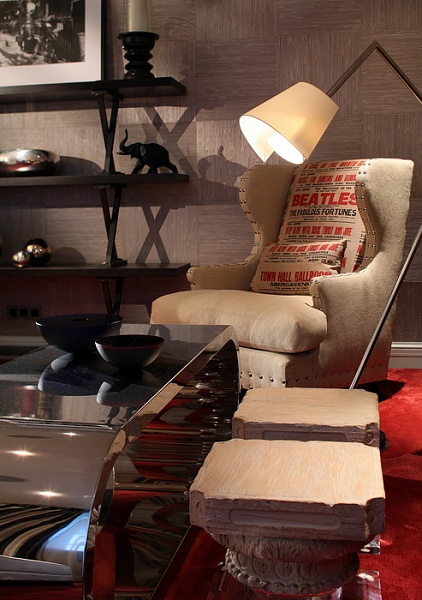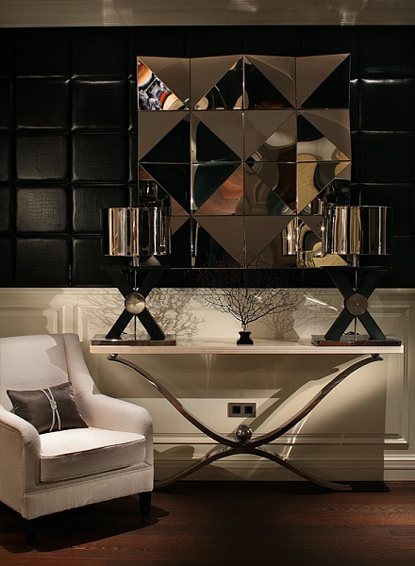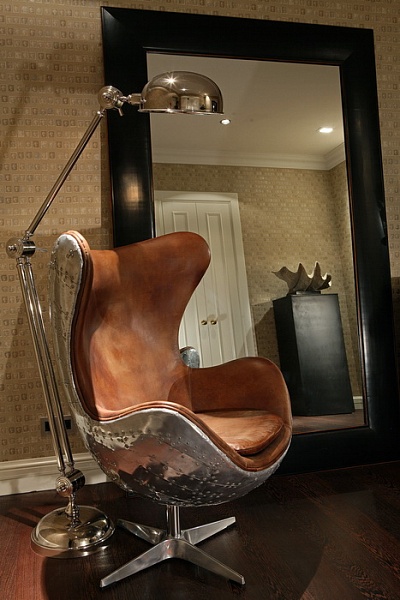 Images found here (website in Russian)