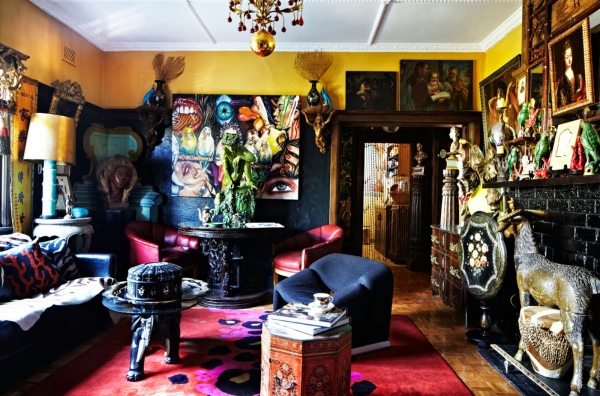 We like getting inspiration from homes with bold interior design, even though the design may not suit our particular tastes. Bold interior design, in our humble opinion, can spark the imagination and plant wonderful little creative ideas in the head, helping you to create a unique home with lots of personality. So without further adieu, let's take a look.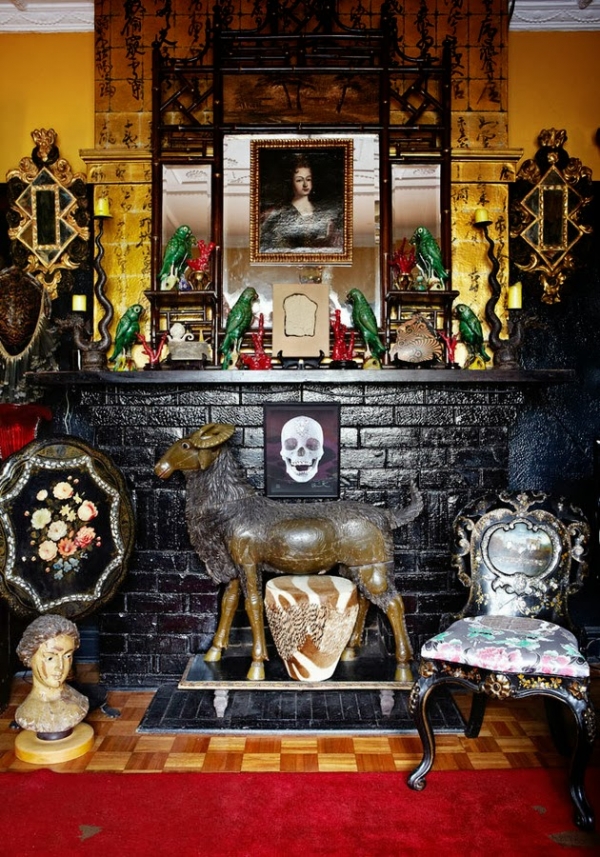 We love the brilliant black fireplace. Normally when you see a fireplace, you have the traditional colors: white or some kind of brown. But the black, especially with the high gloss, could really add something special to a room with its texture and unique color. To suit our style, we would probably use it in a room with a very basic design, allowing it to be the focal point of the room. The chimney is a wonderful gold color, something that we would never think to use, but seeing it in this space makes us wonder about the possibilities. It's intriguing and striking: two things that we love. The ornate chair is absolutely gorgeous with its floral pattern and black and gold exterior.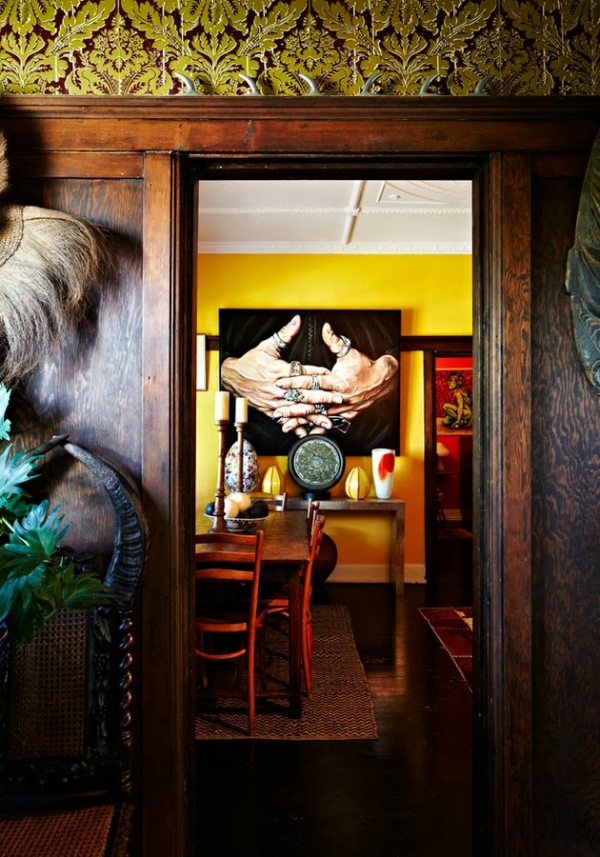 The intricate wallpaper above the door is delightful.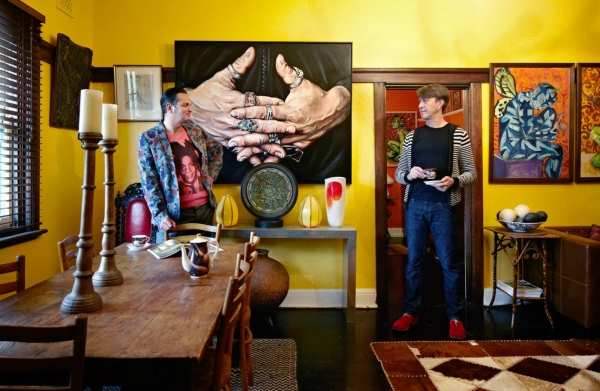 We are in love with the fantastic yellow walls in this bold interior design. The large black artwork is striking, greeting you as you walk through the entryway, and the artwork to the right, is intriguing and colorful. The long wooden table, wooden chairs, fabulously patterned area rugs, and dark floors, anchor the design beautifully, and the tall candleholders are lovely.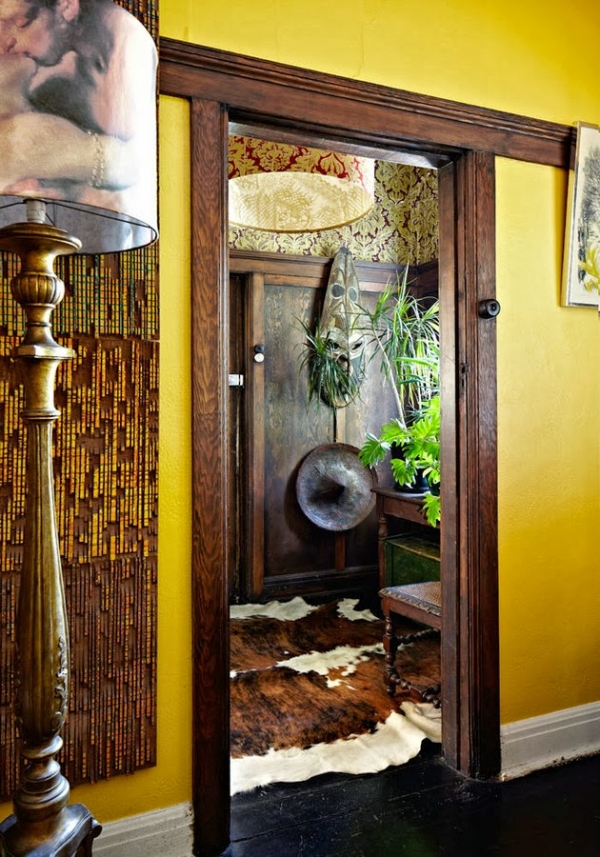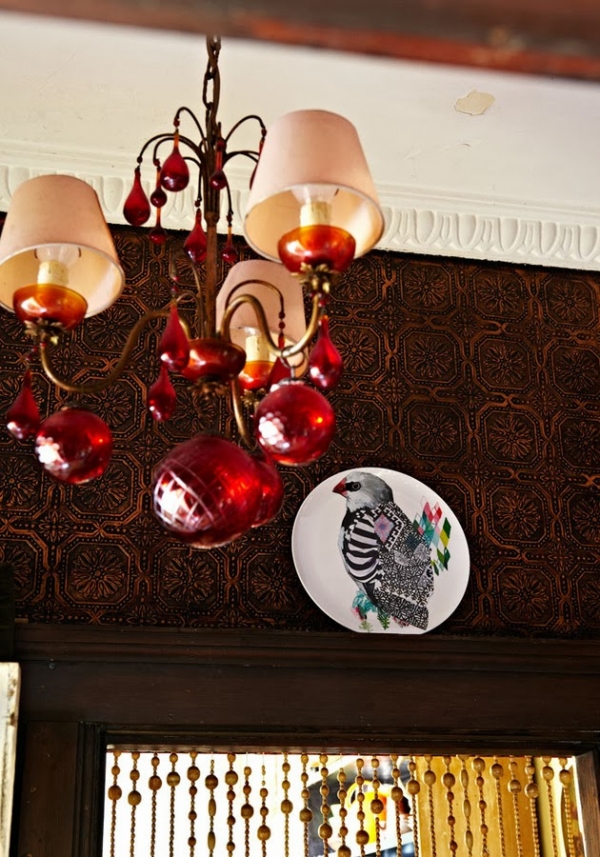 The touches of ethnic décor are fabulous.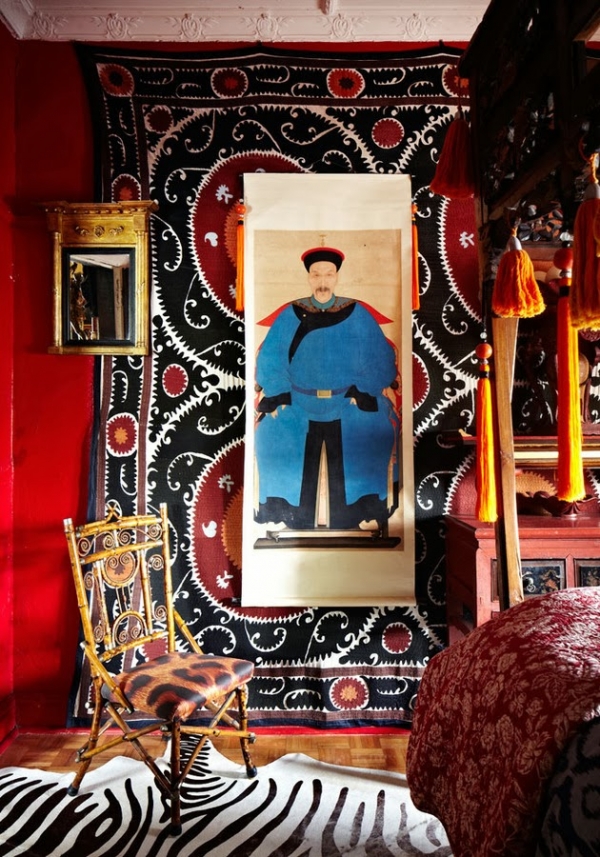 Images found on Armelle Habib
This is our favorite space in the design. The tapestry on the wall frames the fabulous art, creating interest and adding even more wonderful color. The beautifully carved wooden chair is the perfect touch, and the animal print marvelously complements the zebra print rug.