Want to feel like a king or a queen, imagine yourself living in this wonderful French chateau. Chateau de Canisy, located in Normandy, France, is magnanimously opulent, with its beautiful stone, ornate detailing, and large rooms.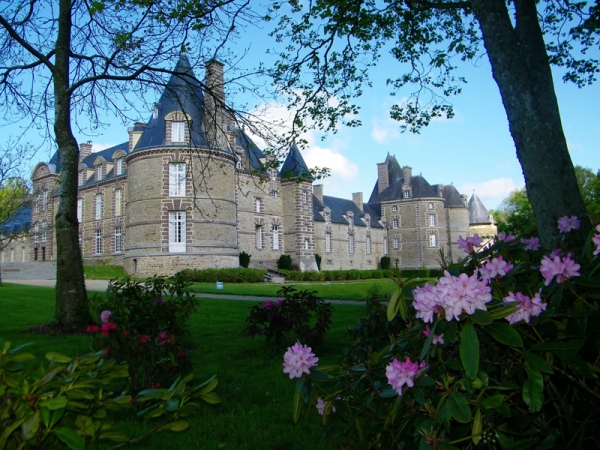 The outside of this home is a light gray stone, with white windows and a dark gray roof. It is surrounded by a large landscaped lawn, with trees and beautiful flowers. The lake, that sits in front of the house, is full of ducks and swans.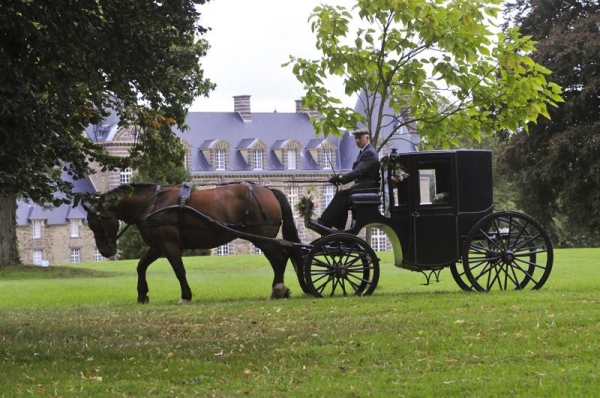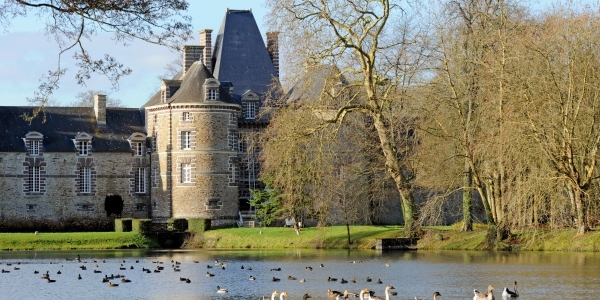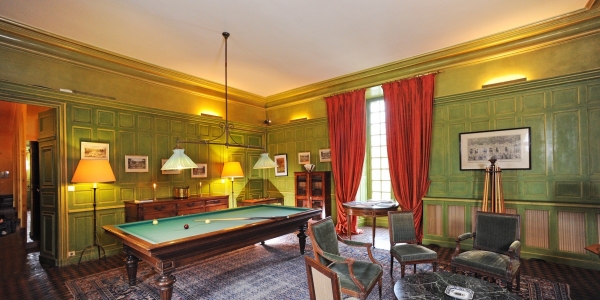 The interior of this home is fantastically grand. The billiard room, has a multitude of greens, with complementary flowing curtains. A marble circular table sits in the room, surrounded by cushy chairs. Warm wood furniture fills the space, anchoring the rich color palette.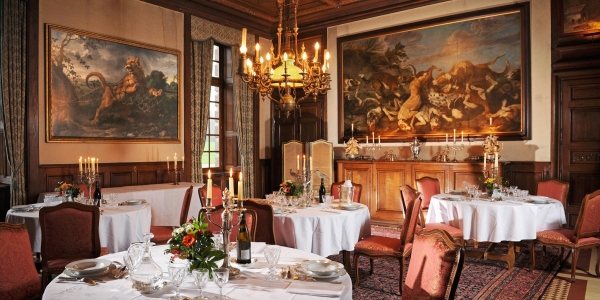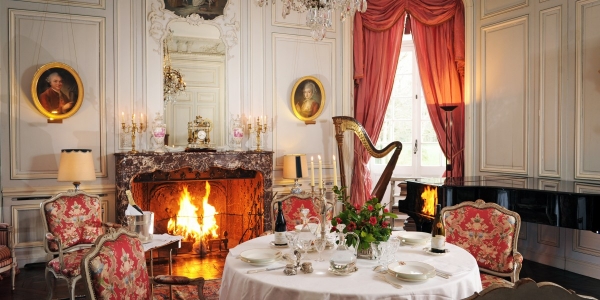 This fantastic French chateau has many dining rooms. The first one has multiple tables with white tablecloths. A glitzy chandelier and numerous candelabras light the room. Large realistic artworks line the walls adding even more grandiosity to this fantastic space. The other dining room has a gorgeous fireplace, patterned red chairs, and flowing curtains. A harp and a piano are placed in the space, making this room even more majestic.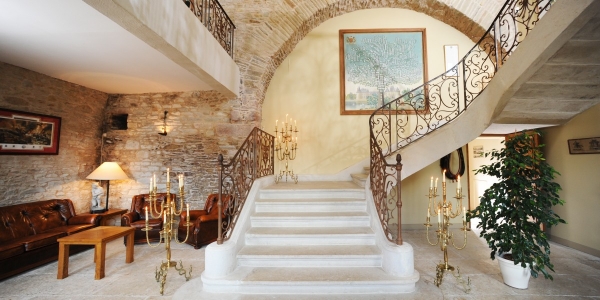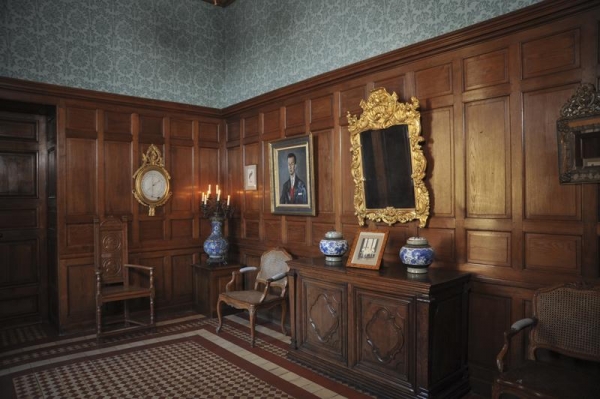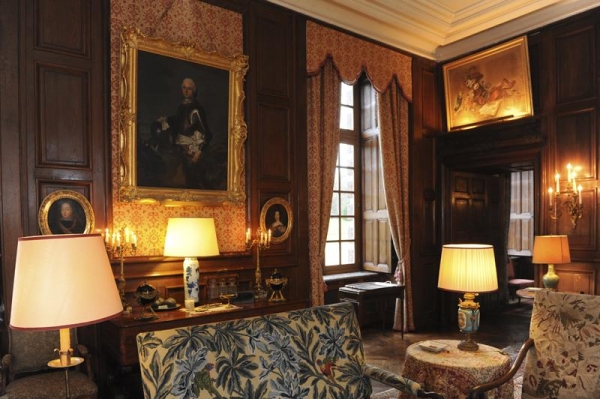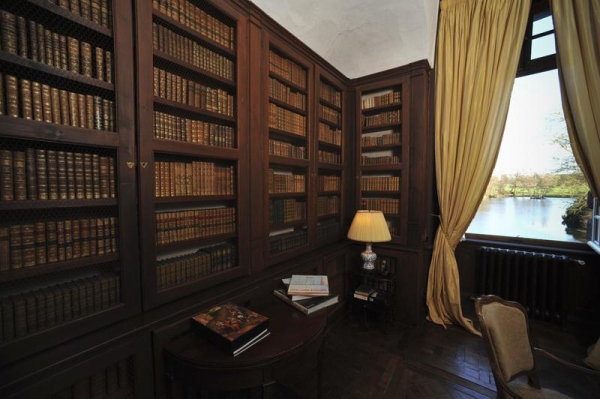 The library in this wonderful home is absolutely gorgeous. A mind blowing amount of books fill the walls. Dark woods and large art pieces decorate the space. The windows provide a fantastic view of the lake, opening up this beautiful room.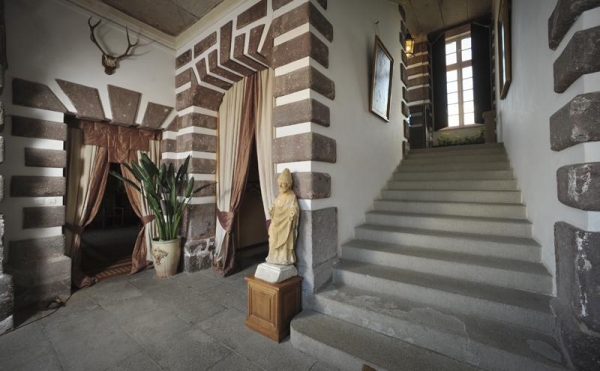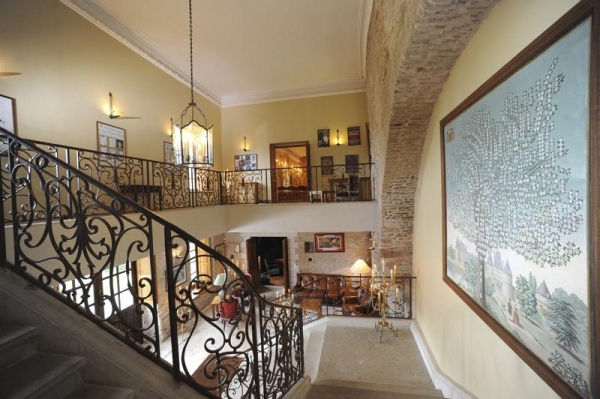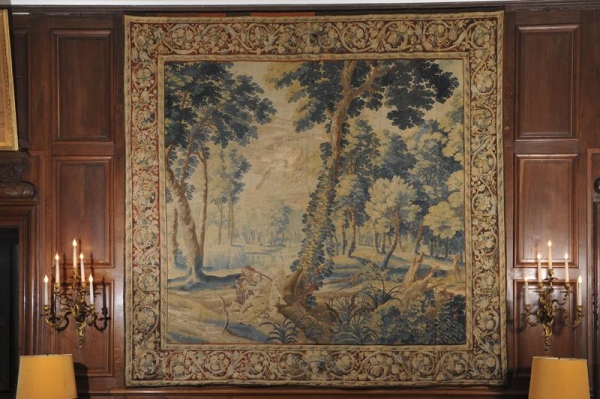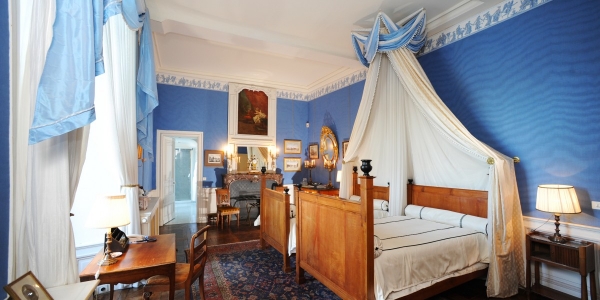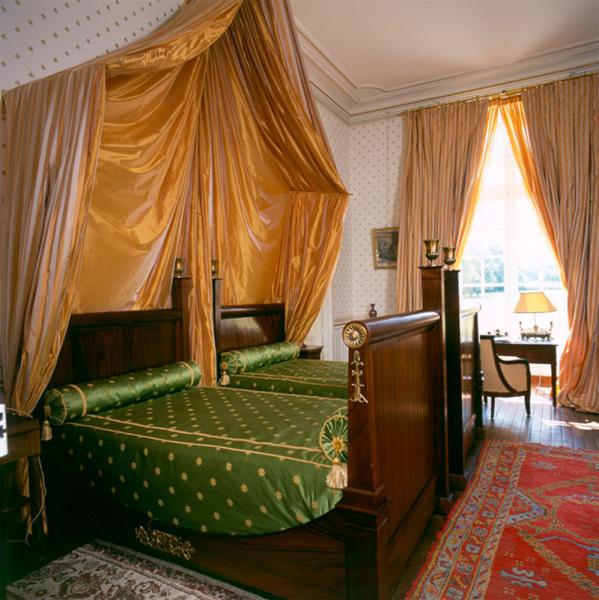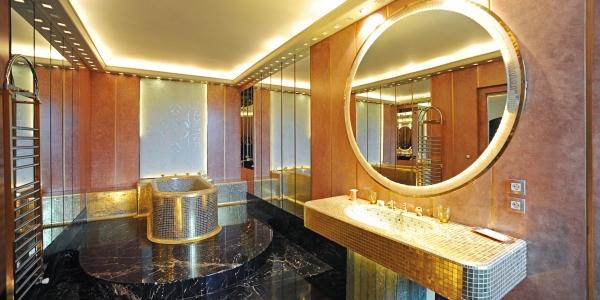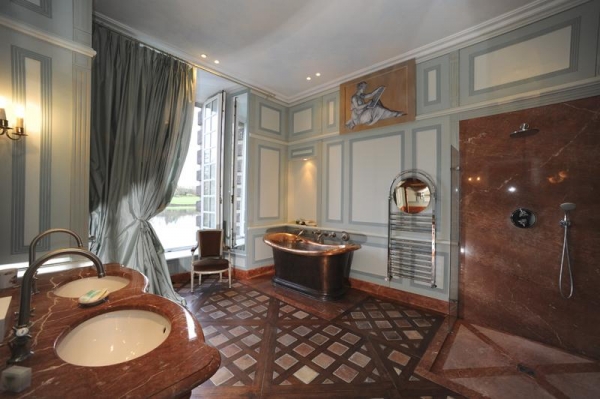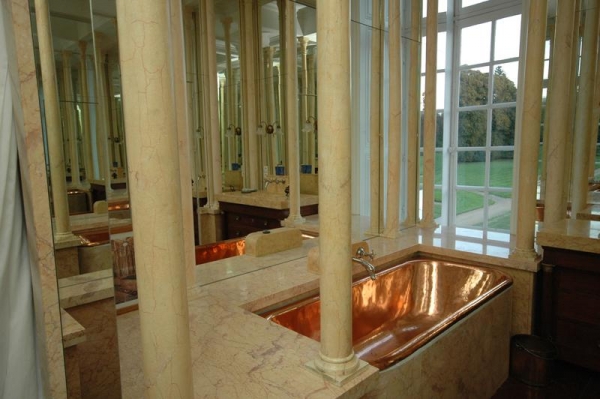 The bedrooms and bathrooms are fit for royalty in this French chateau. Beautiful canopies cover the beds and long curtains decorate the windows. Greens, golds, blues, and whites fill the bedrooms. The bathrooms have copper bathtubs and gorgeous tile and marble. The sparkling tile in the master bathroom is absolutely stunning, effectively adding glamour to the space.
This French chateau is definitely fit for royalty. Luxurious details and ample space create an amazing home, imbuing each room with a gorgeously regal quality.