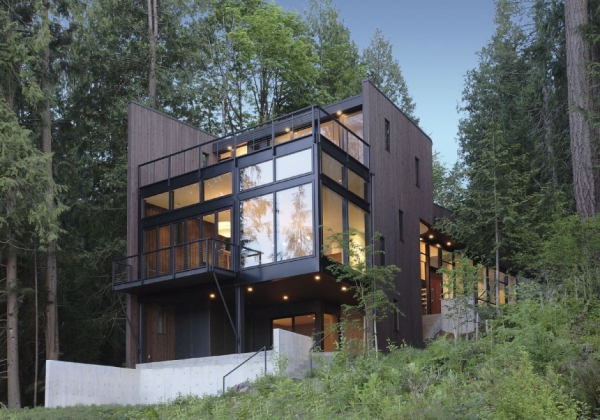 This beautiful lake house is the design of The Vandervort Architects. This finely crafted home blends magnificently with the surrounding landscape. The natural motif of the building creates a welcome and comforting atmosphere.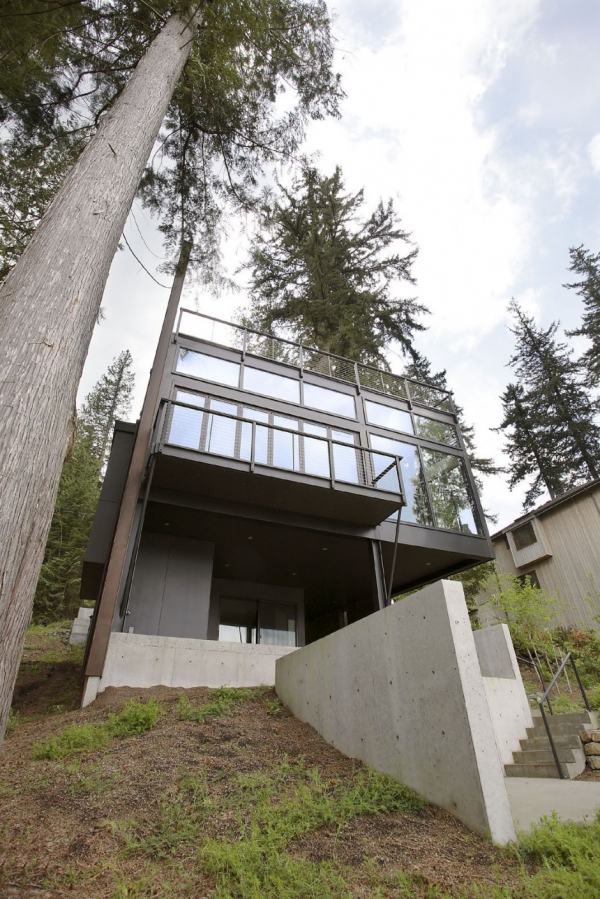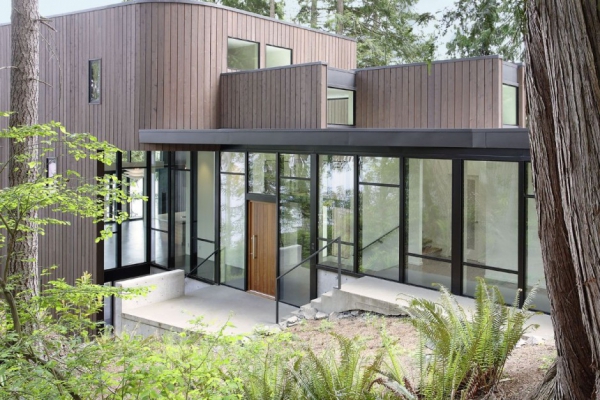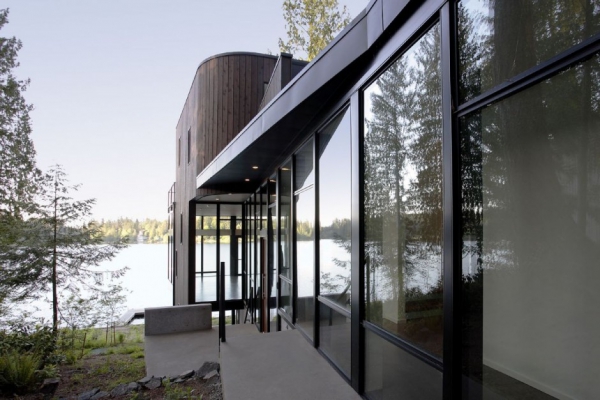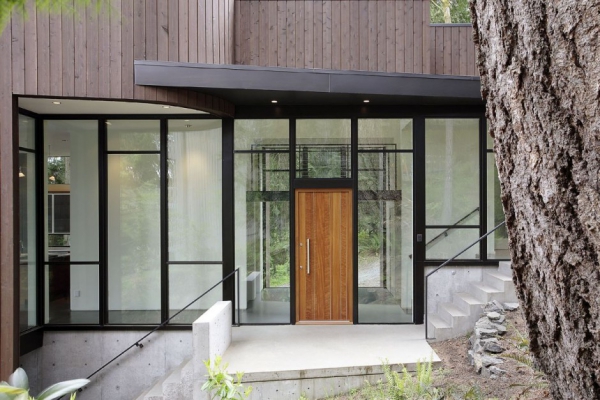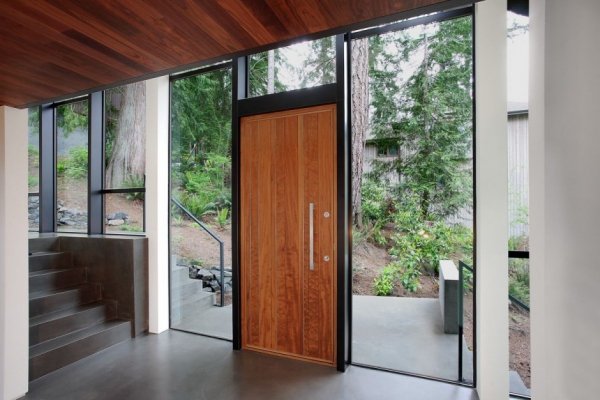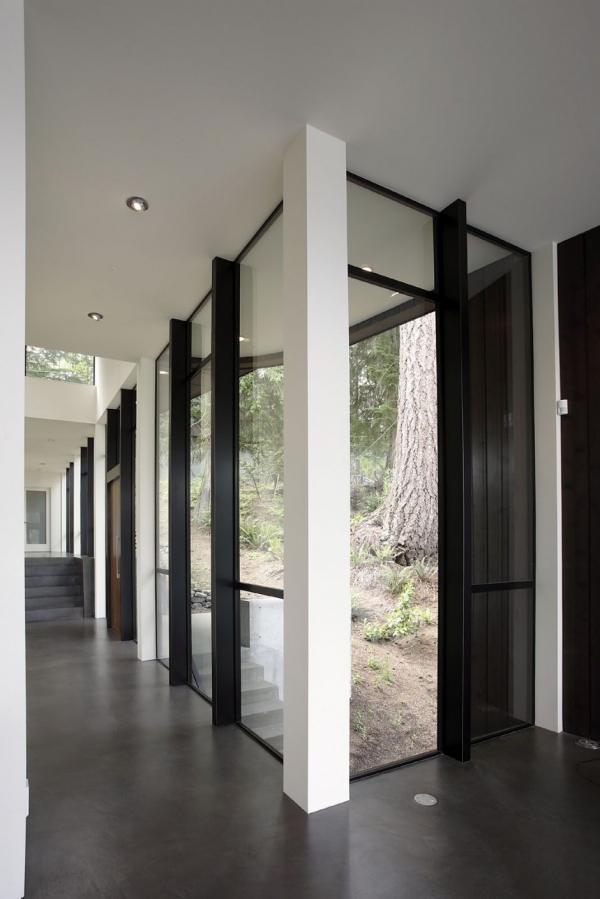 The many windows throughout the home offer stunning views of the gorgeous outdoor setting, a welcome treat for any lake house. These marvelous views create an open feeling throughout the home, giving a fascinating sense of being a part of nature, one can easily forget whether they are indoors or out. A very welcoming setting for the outdoors type.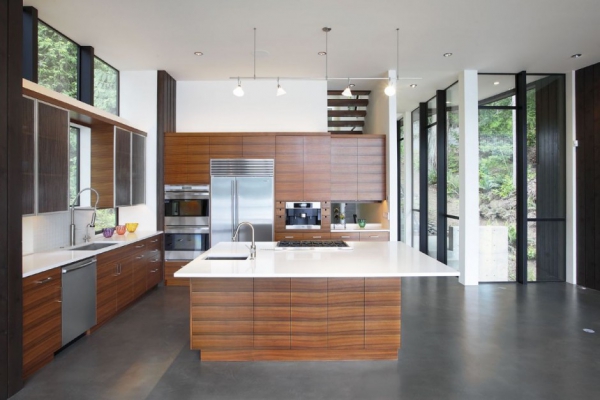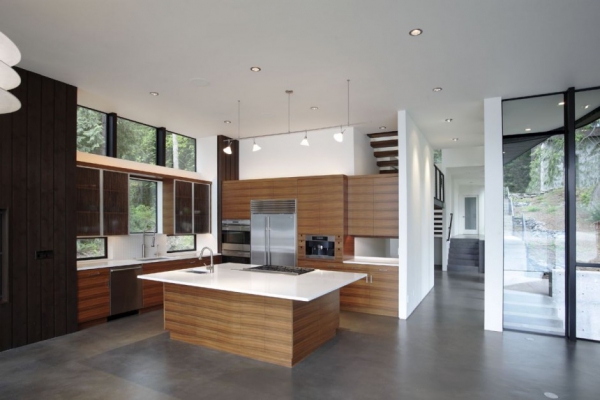 A spacious kitchen welcomes its guests with a calming, natural tone. The wooden cabinets are perfectly accented by the gleaming white walls and countertops. The finishing touch on the room of this lake house, is the balcony which gifts its occupants with a breathtaking view over the waters.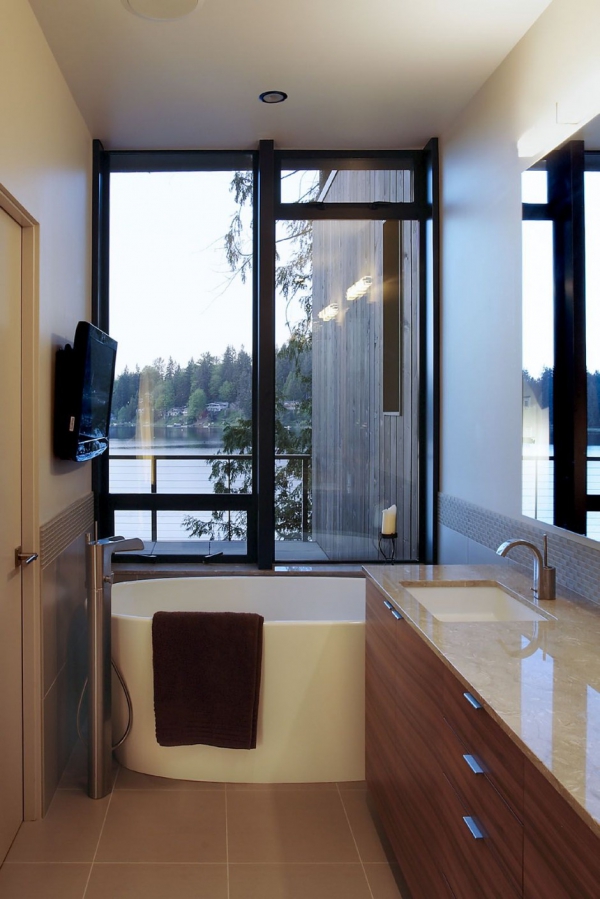 A small, yet accommodating, bathroom invites relaxation, with another fantastic view of the lake. A television has been installed for those prolonged stress-relieving bubble baths.  The sparkling countertop offers an excellent finishing complement to this room.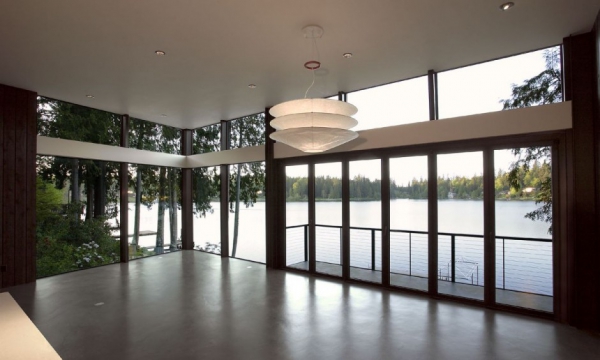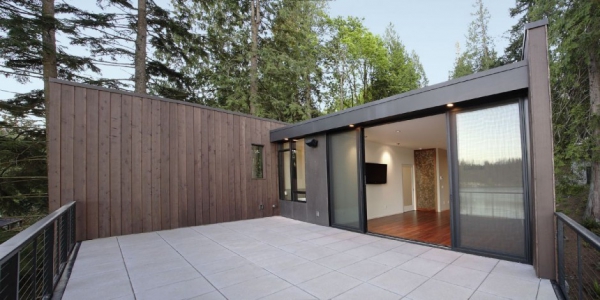 At the topmost level of this lake house is a walk out terrace, excellent for enjoying a night under the stars. Dark wooden walls provide shelter from the surrounding landscape, while still giving that oh-so-wonderful view of the lake.  This balcony space alone can cause guests to stare in awe for hours.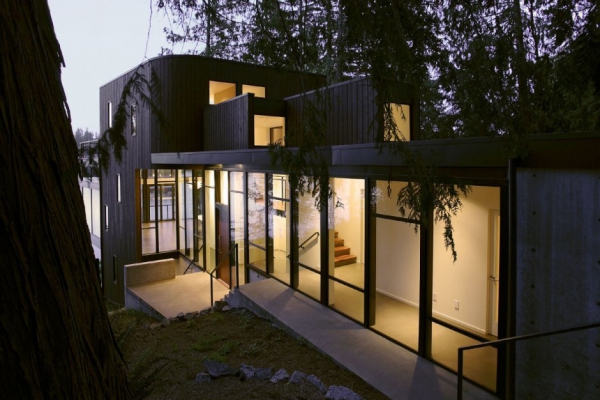 Stepping outside shows the steep slop upon which the lake house was built. The expertly crafted path leads down to the lakes edge. From the lake the home can easily be lost from view, this showcases the designers excellent choice of materials to complement the home with the surrounding foliage.
The home stands as a testament to lakeside living. Whether you stay indoors or go out, the home is a unique venue and is welcoming to any lover of nature.