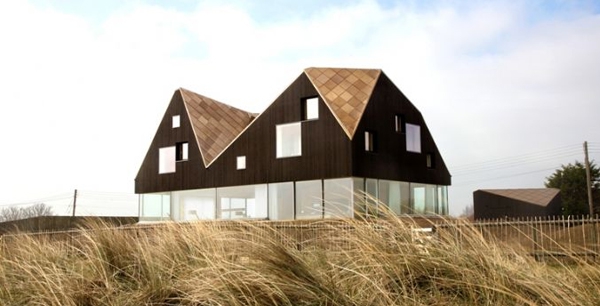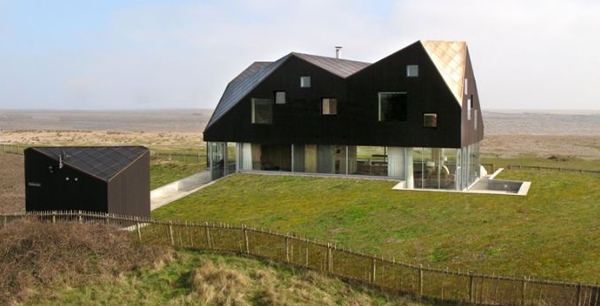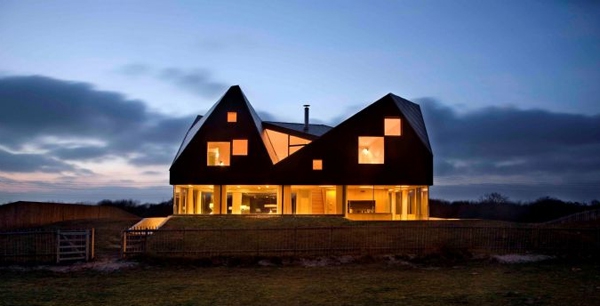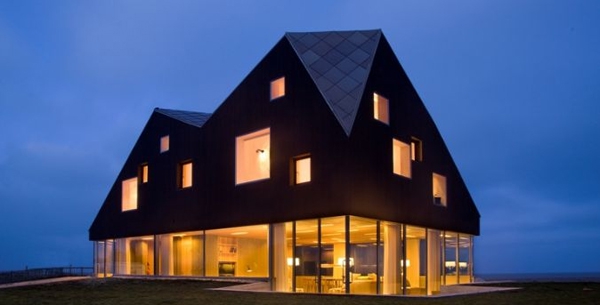 The Dune House, located in Thorpeness, England, is a weekend home you can actually arrange to stay in (check rates and availability here). This was designed by Jarmund/Vigsnæs Architects, a renowned Norwegian practice. The home was built to look as if the top floor is floating, and we do have to say, at night time it really does look like it is! With glass walls on the bottom floor and a starkly dark rooftop, they have achieved this optical illusion while still designing a very awesome looking home.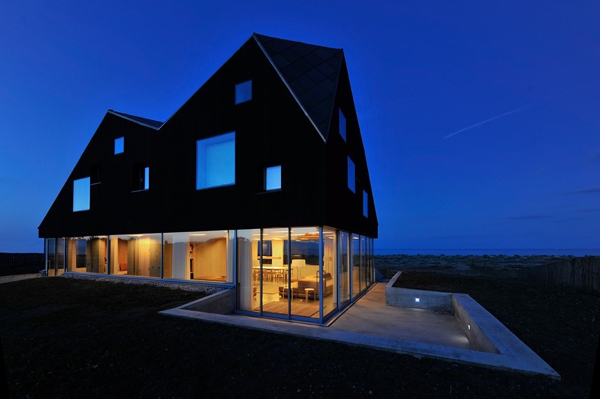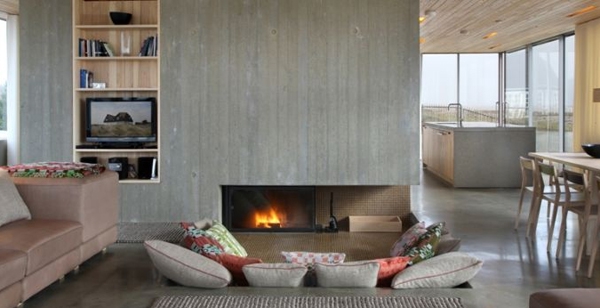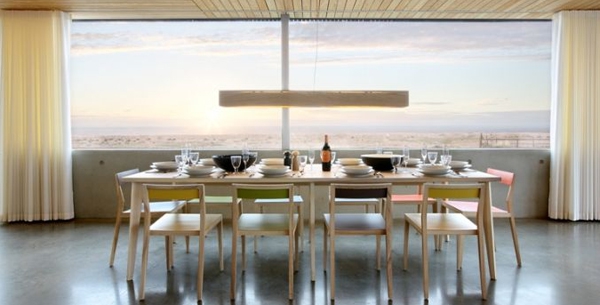 As you step into this floating dune house you may almost be a little caught off guard by the unassuming nature of the interior design of the home. With more pale tones, a lot of gray and even more of peachy apricot, the home has been designed to be much cozier than it is contemporary.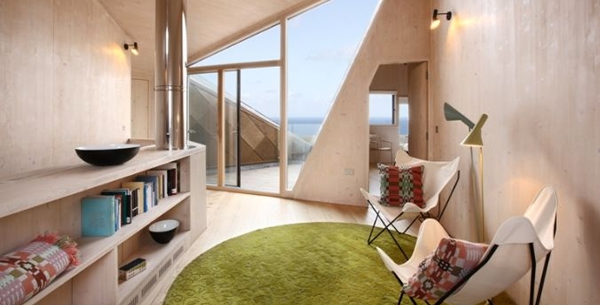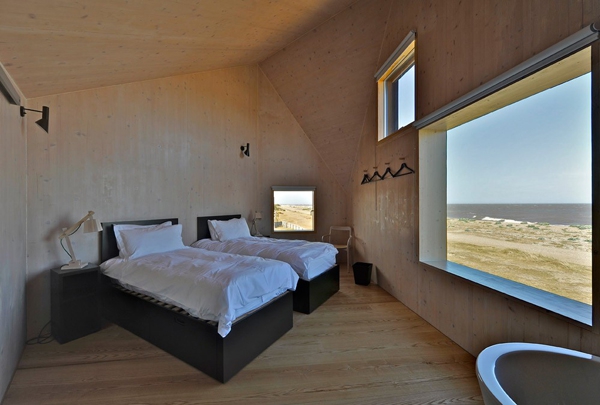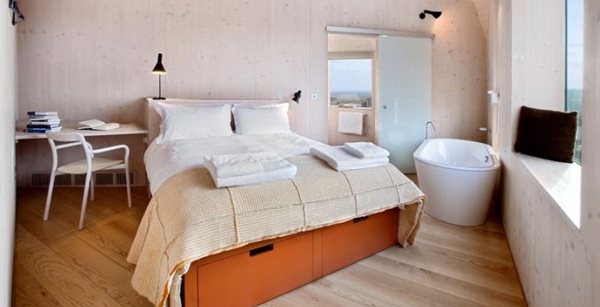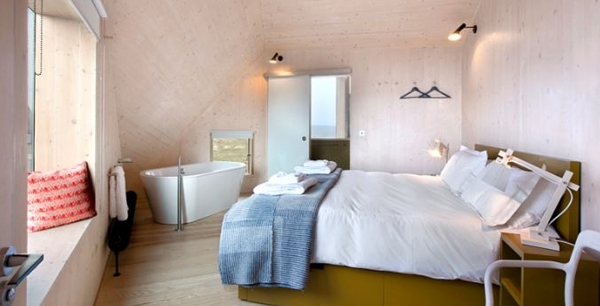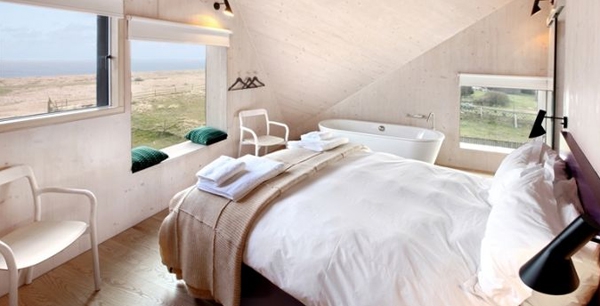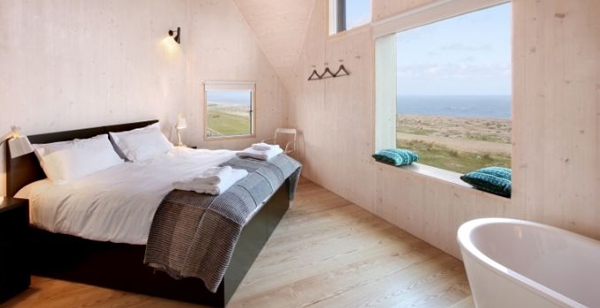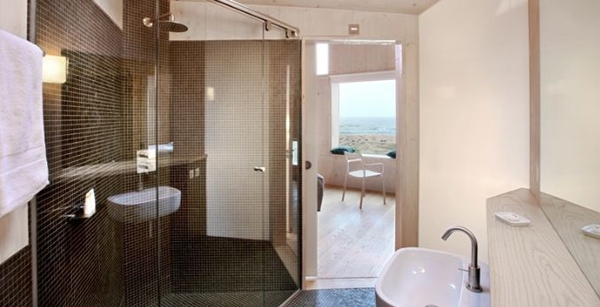 We do love the amount of natural light that comes through the infinite windows in the home. Each bedroom is given a beautiful view of the surrounding area and ocean. Some of the windows can even be slid open, creating a real experience as you sit and take in the lovely setting.
Those windows that slide open are actually meant to emphasize the floating appearance that has been created with the top floor. Talk about having some true geniuses behind this home.