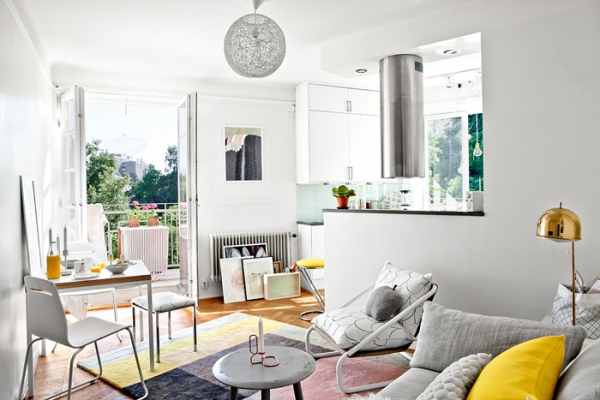 This Stockholm apartment may be small, but it has some of the best design we've seen in a long time. We love how bright and cheery it is and how it doesn't become over-designed and/or overcrowded, even though it has a significant amount of décor.
The living room is just gorgeous. Hardwoods fill the floor and a gray loveseat and a fabulous white chair provide seating. On the sofa, a yellow pillow, a textured pillow, a patterned pillow, and a pillow with a fabulous artwork, adds interest. The white chair has cushions with a simple but beautiful pattern, and a small gray pillow. A worn circular table adds an unfinished touch, and a candle, a little bit of copper, and a gold lamp add a dose of elegance. And finally, the design is wonderfully brought together by a delightfully colored area rug: just perfect.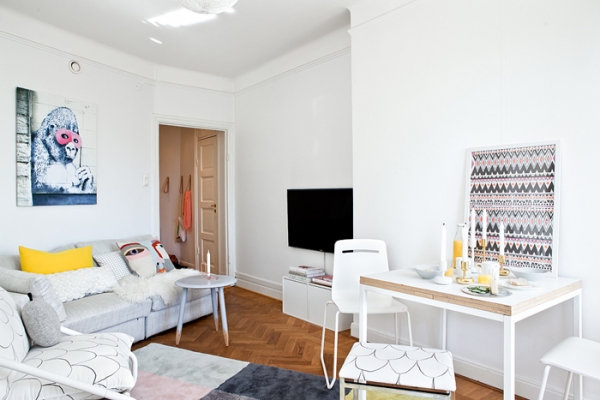 The dining area in this Stockholm apartment is set for two but has room for three. A white table is surrounded by two sleek white chairs and an awesome stool that matches the chair in the living area. Beautiful candles in gold and white candleholders adorn the table, and a stunning print frames the entire eating space: absolutely gorgeous.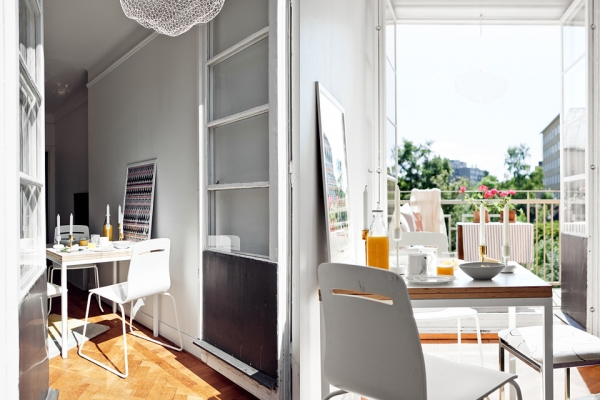 We love the French doors, they allow a lot of natural light to flow into the home, and beautifully decorate the space.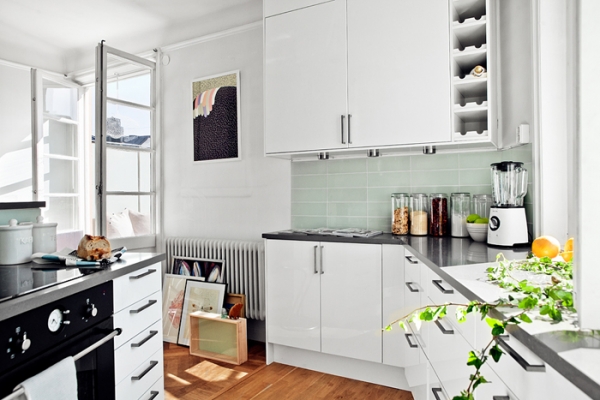 The kitchen is sublime. The sleek white cabinets look phenomenal with the gray countertops, and the artwork above and against the radiator is a lovely touch. The beautiful hardwoods continue and the window brings even more natural light into this bright home.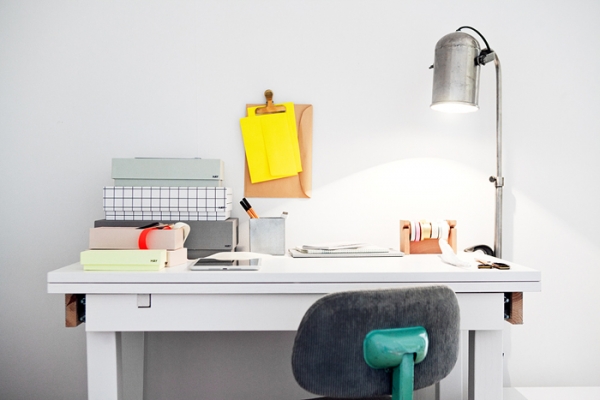 We are in love with this workspace. The gray corduroy chair is divine, and the industrial light is amazing. The white desk and the boxes fit in perfectly with the design: simply stunning.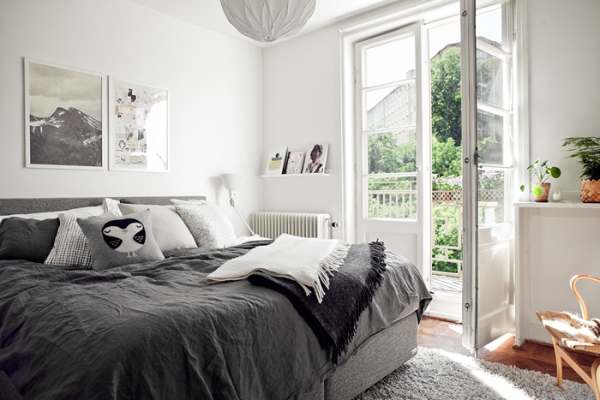 Images found on: Fantastic Frank (website in Swedish)